Corrine Lewis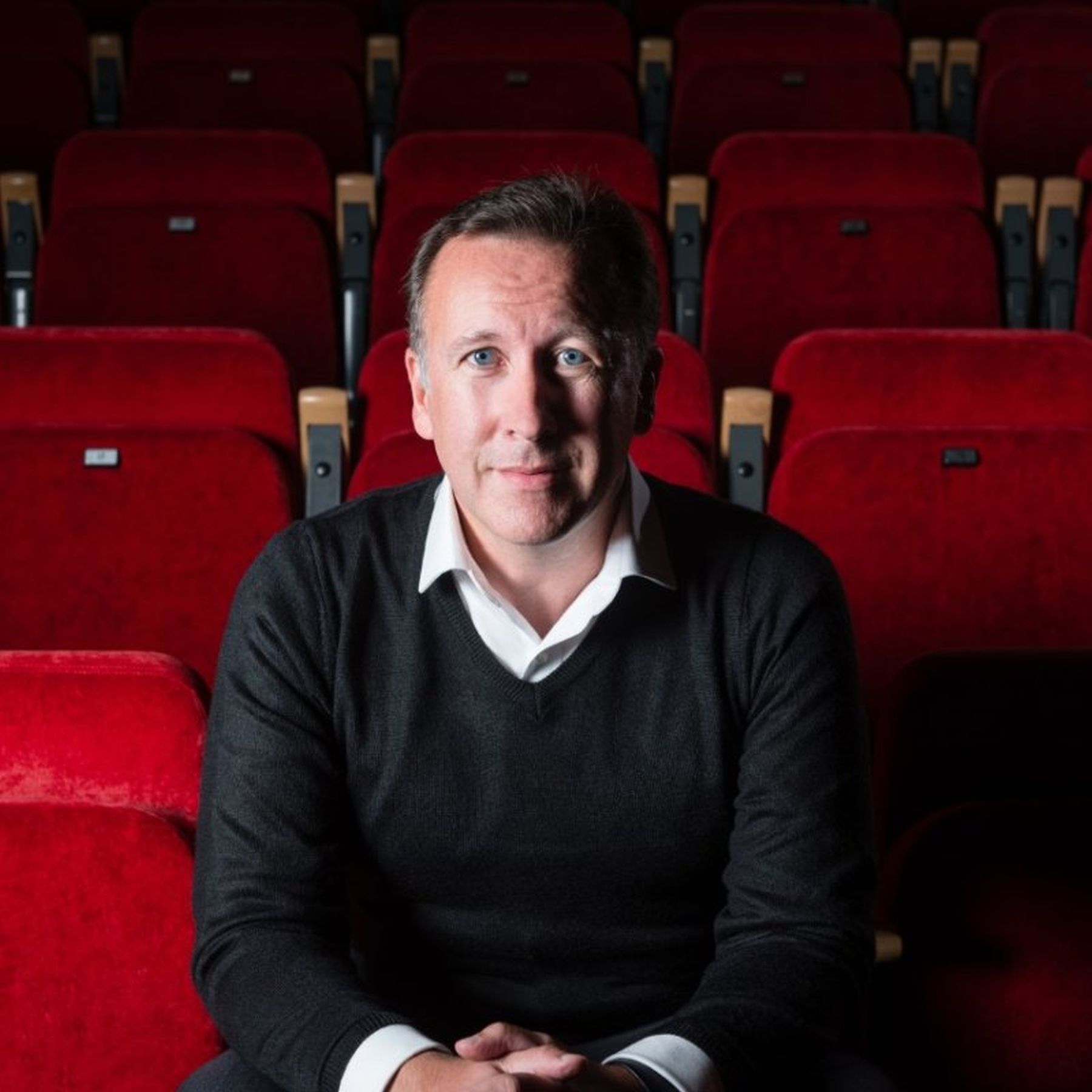 Sean McNamara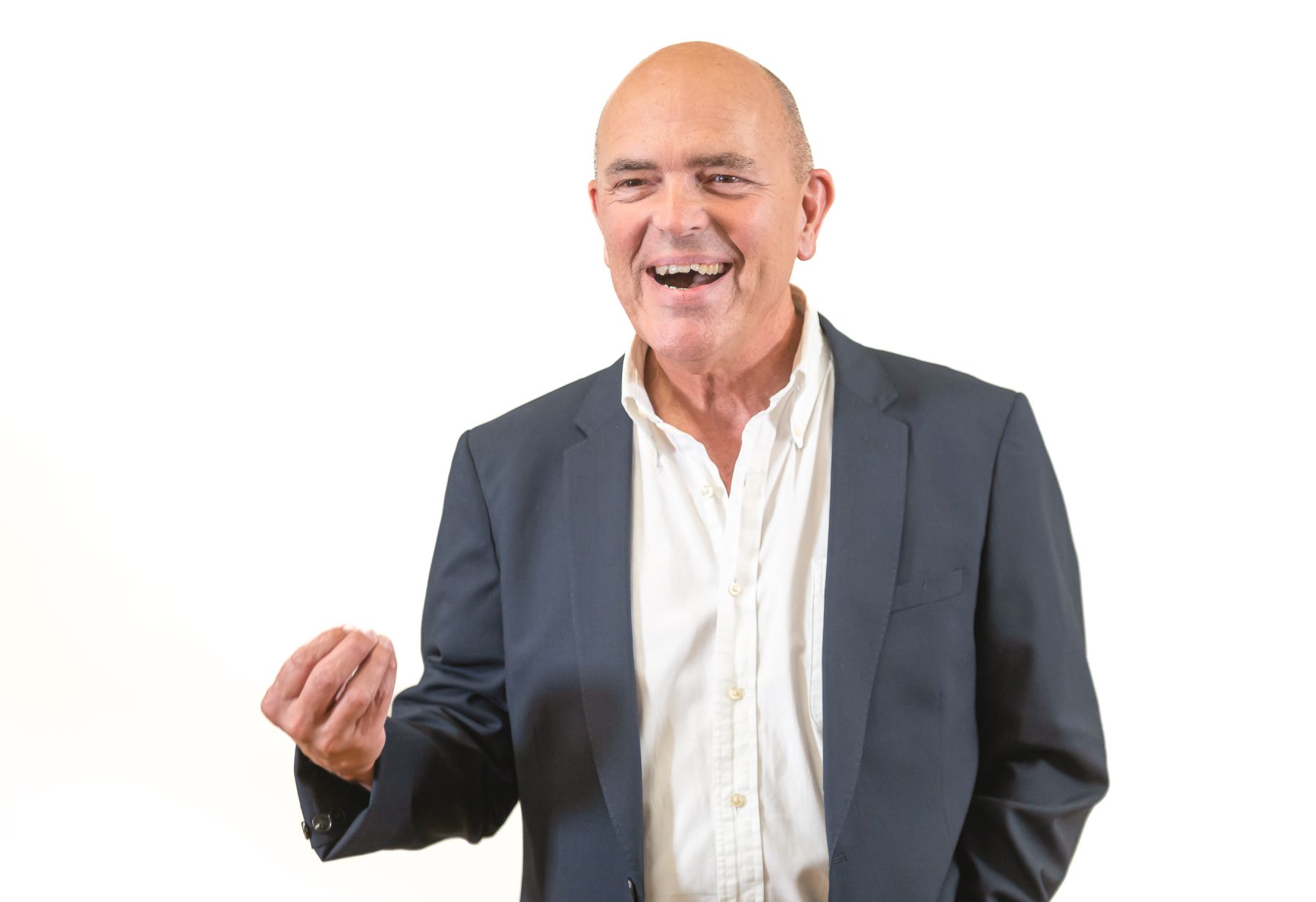 David Wibberley
Head of Management for the Creative Industries and Performing Arts
MA PGDip FHEA Head of Management 
After being signed as a songwriter to Virgin Music at 19 years old, Dave's first move into management was in a business development role for Sheffield City Council's, innovative Cultural Industries Quarter team. This post led to him developing a close working relationship with South Yorkshire icons Human League and FON Records, among others. The success of the Cultural Industries Quarter in Sheffield led to Dave being offered an A&R job at Momentum Music in London, where he had his first chart success with 'techno rave' artists SL2 and Liquid. 
While at Momentum Music, Dave gained his Masters in Cultural Studies, studying as a part-time student at the University of West London. 
In 1993, Dave moved to Chrysalis Music, where, as A&R manager, he had several hits with Skunk Anansie, Baby Bird and Lightning Seeds.
Joining Richard Branson's V2 label in 1996, Dave was lucky enough to be the A&R manager for Stereophonics' first two albums, both of which went multi-platinum. 
In 2004, after four years as Director of A&R at Jive Records UK, Dave set up his own management and production company, magnoliaMAM Ltd. The company saw international success with The King Blues and songwriter David Ford. Ford wrote several hits for the French superstar Johnny Halliday, and this success was recognised by the French music industry in 2014, when they awarded him the prestigious 'Victoire de la Musique' honour.
In 2010, Dave delivered his first university teaching as a part-time lecturer for the University of Hertfordshire, and went full-time in 2012, when he was appointed by the University of East London to design and manage their Business School's BA (Hons) Music Industry Management programme. 
Dave joined LIPA in the summer of 2018 as Head of Management, and teaches a variety of Creative Industries Management subjects across our Bachelor's and Master's programmes.
Dave continues to run his management and production company, mMAM Ltd, providing music industry management and administrative services to a range of professional artists and songwriters.
His wide-ranging career as a creative industries entrepreneur and cultural sector academic, has left him with a wealth of experience, knowledge and understanding, regarding the creative industries, business management and higher education.
Dave's teaching at LIPA focuses on Copyright, Contracts and Intellectual Property, the Business of the Creative Industries, Employability & Enterprise, Music Industry Management, Popular Culture Analysis and Dissertation Research Projects.
Dave's professional career within the creative industries, alongside his ongoing involvement with artist and copyright management, bring him a depth of understanding, knowledge and experience that informs his teaching and mentoring of our Management students, as well as benefitting LIPA's relationships with professionals from across the creative industry sector.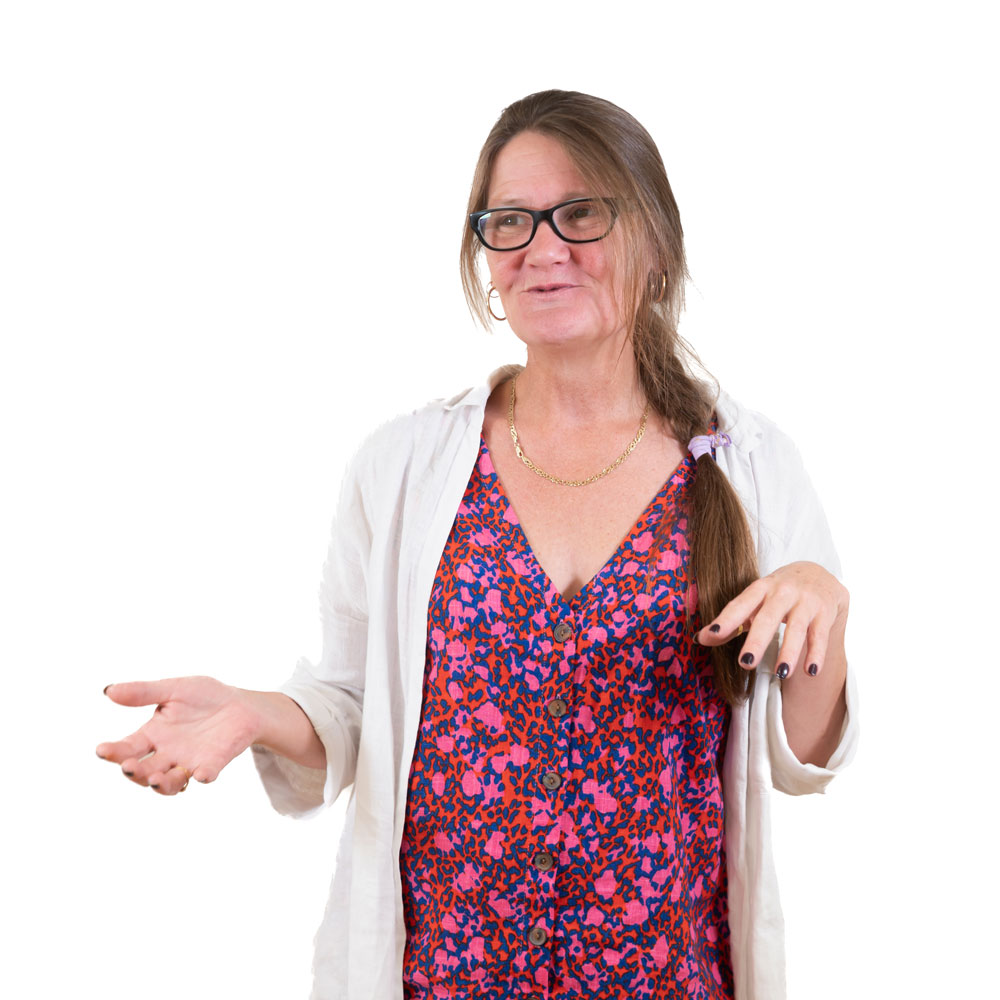 Liz Carlisle
Lecturer
Liz has worked in the arts and cultural industries in Liverpool since graduating as one of eight people with a BA Hons in Performing Arts with a specialisation in Arts Administration (at the time this undergraduate programme at Leicester Polytechnic was the only one in the UK that specialised in arts management). Having started her career booking and managing 40 tours per year for a local community theatre company she soon became the go-to arts manager in Liverpool, working with Merseyside Arts (the local office of Arts Council), Merseyside Dance Association (a forerunner of Merseyside Dance Initiative), Hope Street Ltd, The Centre for Arts Development Training, Kaboodle Theatre, Loudmouth Mime Theatre, Fun Promotions Theatre Company, Pegasus Puppet Theatre, The Association of Theatres on Merseyside and then becoming Administrative Director for Urban Strawberry Lunch (USL).
During her work with USL Liz helped the organisation transition from a partnership to becoming a Ltd Company and Charity status and secured annual funding from Arts Council England and Liverpool City Council, all whilst moving from a solely managerial role in to becoming a performer, composer, and workshop/education leader too; booking, managing and appearing in tours of Singapore, Malta, Cyprus, France, Belgium and Ireland as well as working across the UK in a variety of site specific and arts venues. Her work also included many TV and Radio appearances (live and recorded, including 2 for Blue Peter which resulted in being awarded a Silver Badge!) Her professional experience includes fundraising and financial management, client and stakeholder liaison and relationships, marketing, tour booking and management, business and operational planning, lighting operator, driver, marketing and PR, roadie, performer, composer and arranger, artistic direction and much more.
Whilst working with USL Liz was involved with the transformation of Liverpool's Bombed Out Church from a no-go zone to an open air venue hosting an exhibition by Yoko Ono and performances from big name acts including The Kooks, (British) Sea Power, Clinic and John Head; leading her to develop venue management skills including Front of House, Health and Safety, Licensing, Programming and more. She was also involved with the opening of Capital of Culture 2008, appearing on the roof of St George's Hall with Ringo Starr.
In 2014 Liz moved into the field of community development working with adults who were isolated for a variety of reasons, helping them to build an independent support organisation before moving to another role working with adults in crisis (housing or financial) and helping them build skills and competencies to prevent the cycle of crisis recurring. During this time Liz was also the Participation Coordinator for 20 Stories High theatre company and volunteered with some large-scale projects including Liverpool Lantern Company's spring festival and the World Athletics and International Para Athletics Championships.
Liz has been teaching at LIPA since 2012, has a PG Cert in Teaching and Learning in Higher Education, and is a Fellow of the Higher Education Academy. As much of Liz's professional work has taken place in unusual and 'found' spaces as well as in traditional theatre and community settings she brings her practical experience to the front and centre of her teaching, believing that developing an understanding of all aspects of producing and managing a performance or project helps create the most effective managers.
Liz teaches Live Events and Performance Management, Raising Funds and Managing Finance, and Music, Entertainment, Theatre and Events in the Contemporary World; as well as working as a supervising tutor across several other modules. She also leads on LIPA Enterprise – a scheme to award small grants to student and alumni enterprise projects undertaken outside their studies and post-graduation.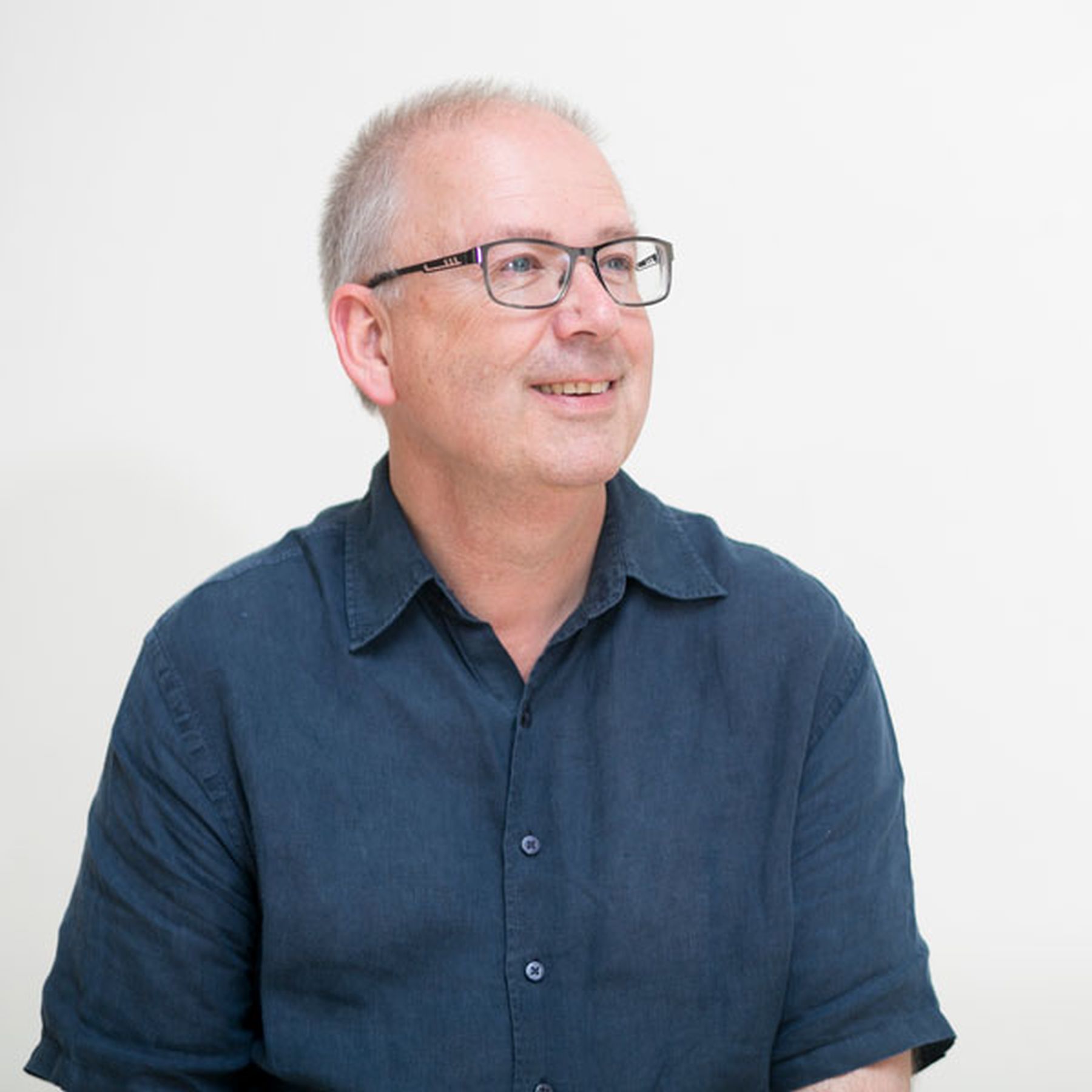 Jeremy Grice
Lecturer
Jeremy is the author of Sorrow Might Come in the End, which explores UK legal cases in the music and entertainment industry, including cases involving Spandau Ballet, Take That, the Stone Roses and The Smiths. He holds an MBA and an LLM in Business and Commercial Law. Jeremy ran his own business for many years and also worked as commercial development manager for Liverpool John Moores University and as business development manager for West Cheshire College. His theoretical knowledge and wide practical experience enable him to support students as they learn about business management and put what they learn into practice.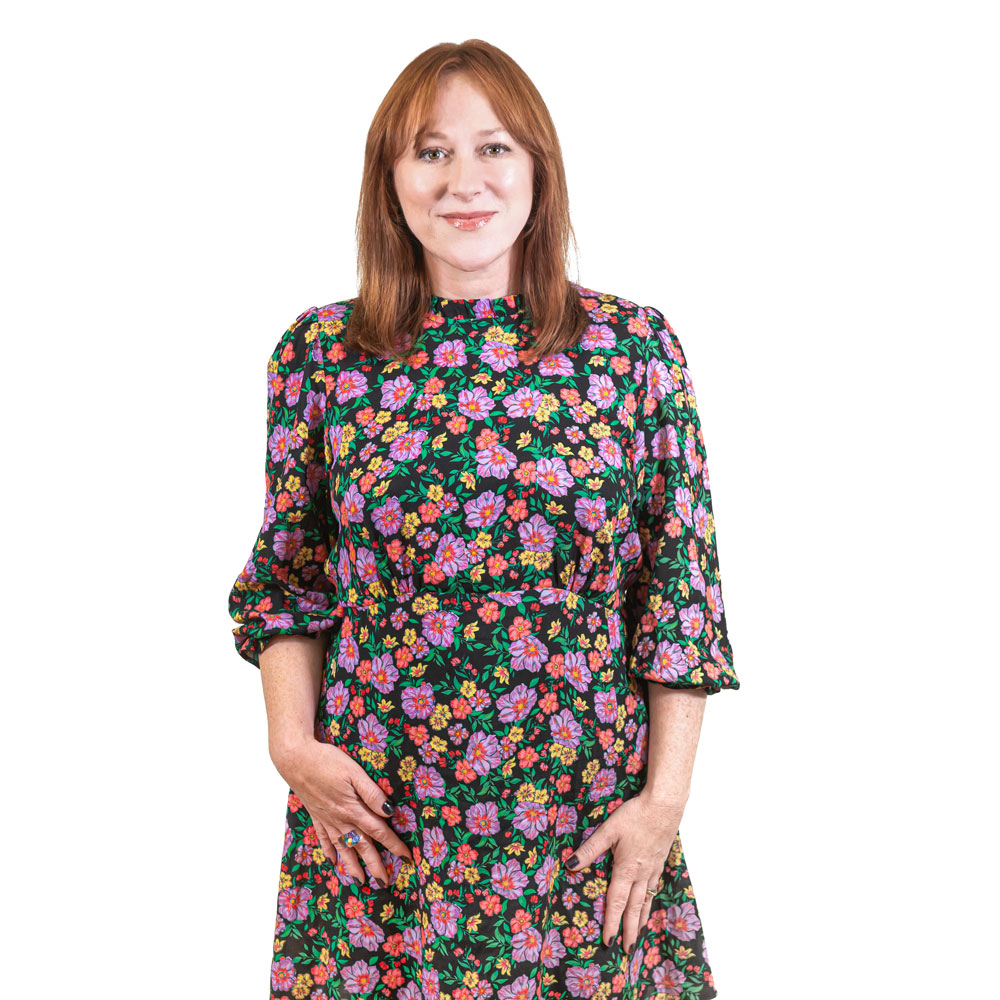 Pippa Lea
Lecturer
Pippa, MCIPR, has over 20 years' experience in arts marketing in the areas of PR and audience development, visitor economy strategy, digital strategy and website development, stakeholder communications, ticketing and visitor experience. She has held press, PR, communications, marketing and audience development positions at the National Portrait Gallery, Foster + Partners Architects, Liverpool Everyman and Playhouse Theatres, Floral Pavilion Theatre and Conference Centre, FACT (Foundation for Art and Creative Technology) Liverpool and Llangollen International Musical Eisteddfod. In 2000, as part of the PR and Development team at the National Portrait Gallery, she led on stakeholder management for the royal opening of the new Ondaatje Wing. Following this she joined global architecture firm, Foster + Partners, in a press, PR and public engagement role. Key projects included: City Hall, Wembley Stadium, and 30 St Mary Axe (The Gherkin), and coordinating Architecture Week and Heritage Open Week events.
As PR and Communications Manager for Liverpool Everyman and Playhouse Theatres, Pippa created and implemented a two-year PR and communications strategy for the opening of the new Everyman Theatre. She also led the theatres' press and PR campaigns for Liverpool's Capital of Culture Year working in partnership with Liverpool City Council's Culture Team. During this time, Pippa worked with actors including, Kim Cattrall, Pete Postlethwaite, Jonathan Pryce, Matthew Kelly, Leanne Best (LIPA graduate) and David Morrissey. She also managed campaigns for the Amnesty International Freedom of Expression Award-winning Unprotected and stage premieres of Ghost Stories and The Ladykillers. Pippa was also the website manager, overseeing two website redesigns. 
At FACT Liverpool Pippa headed the Marketing and Communications Team where she led a full rebrand and new visual identity working with leading creative design agency, Praline. She also managed the creation of a new website to coincide with the organisation's 15th birthday. 
In 2019, Pippa undertook a deep-dive 18-month consultancy role as Marketing and Audience Development Director at Llangollen International Musical Eisteddfod funded by Welsh Government's Major Events Unit. Remit and deliverables included: an audience development strategy with long-term strategic planning; upskilling and reviewing the marketing team; a marketing campaign strategy to nurture a daytime visitor market resulting in a 17% increase in overall visitors and a 20% increase in daytime visitors; introducing the Audience Finder segmentation add-on tool to the organisation and integrating it with the Box Office system (Spektrix) to introduce dynamic e-comms content and dynamic ticketing initiatives. 
Pippa is also an Associate Freelance Consultant for Counterculture LLP who provide specialist professional services across strategy, finance, law, management, governance and capital projects throughout the UK and internationally. 
She is a Member of the AMA (Arts Marketing Association), a Member of the CIPR (Chartered Institute of Public Relations) and Chair of St Helens Cultural Hubs NPO Advisory Board. She was previously Co-Chair of Wirral Visitor Economy Board, a LEP (Liverpool Enterprise Partnership) Visitor Economy Board Member, and on the Steering Group for the Wirral Council Visitor Economy Strategy.
Pippa is Level 4 Module Leader for Marketing, Managing Organisations, and Introduction to Professional Practice (IPP) within Theatre, Music, Entertainment and Events.
The Marketing module provides an understanding of marketing concepts and strategic marketing management whilst developing abilities to identify tools for creating marketing campaigns and measuring success.
Managing Organisations covers a range of theoretical management concepts relating to the management of organisations within the creative industries.
IPP introduces the basics of a variety of different creative and arts activities, laying the building blocks for the forthcoming years.
Our students appreciate the direct link between learning and professional application. Using personal case studies and recent professional experience across a range of industries and organisations, Pippa can provide a contemporary overview of roles within the creative industries and some of the up-to-date tools that are being used across a range of practices.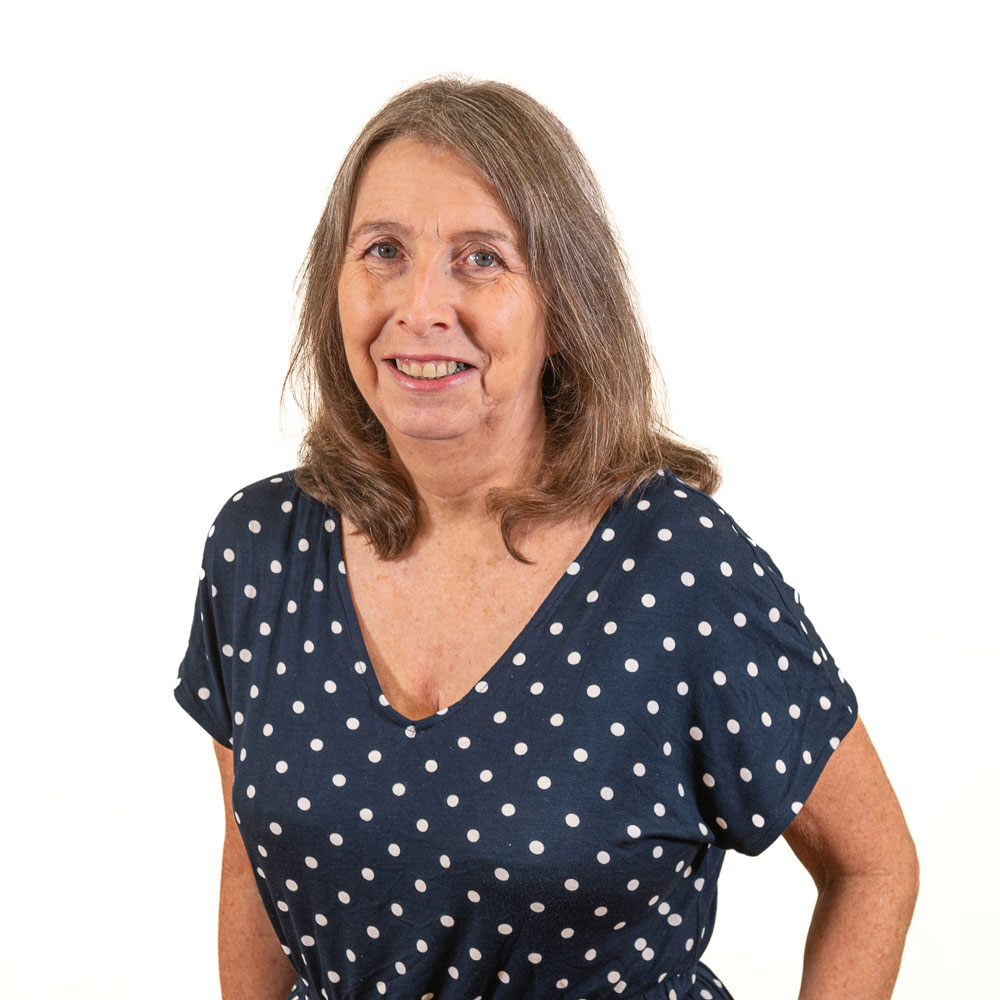 Gillian Walsh
Lecturer
Gillian has many years of experience working in regional theatre, where she held roles from venue management and project management to fundraising. She has served on various boards for independent theatre companies, arts organisations and charities. Gillian holds an MSc in Music and Creative Industries Management and a Postgraduate Diploma in Management Studies. She uses her extensive professional experience and theoretical knowledge to enable students to develop an in-depth understanding of the industry. From her time in the third sector, where she raised funds for arts and community projects, Gillian is able to support students with finding funds for their own real-life projects.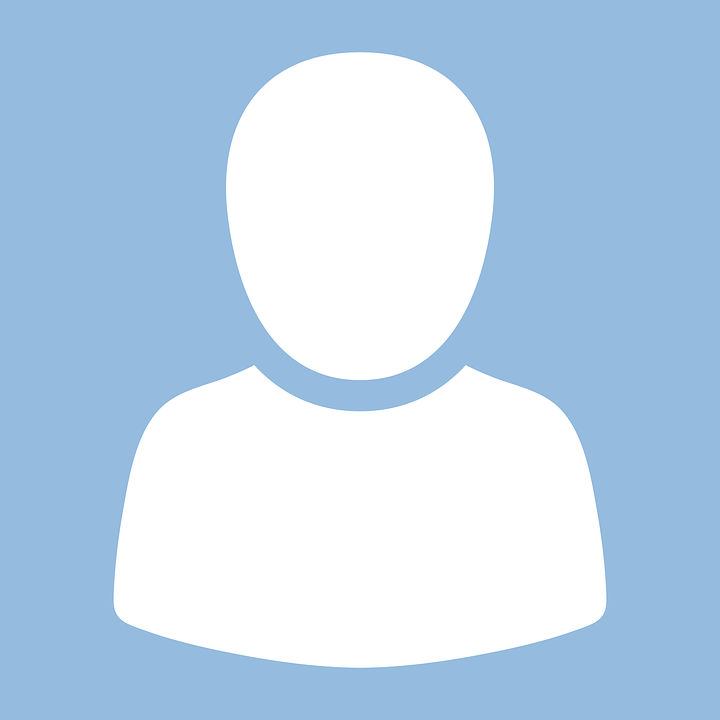 Ann Harrison
Visiting Lecturer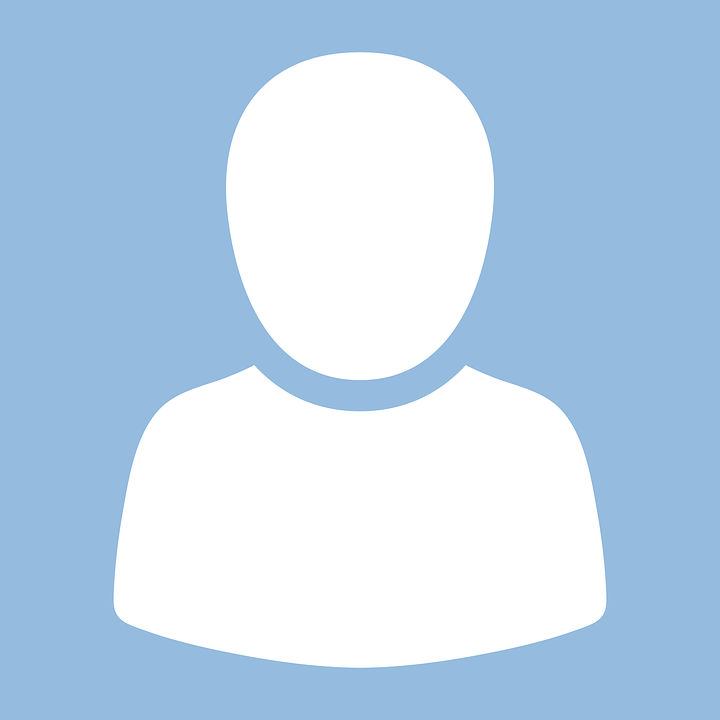 David Hutchinson
Visiting Lecturer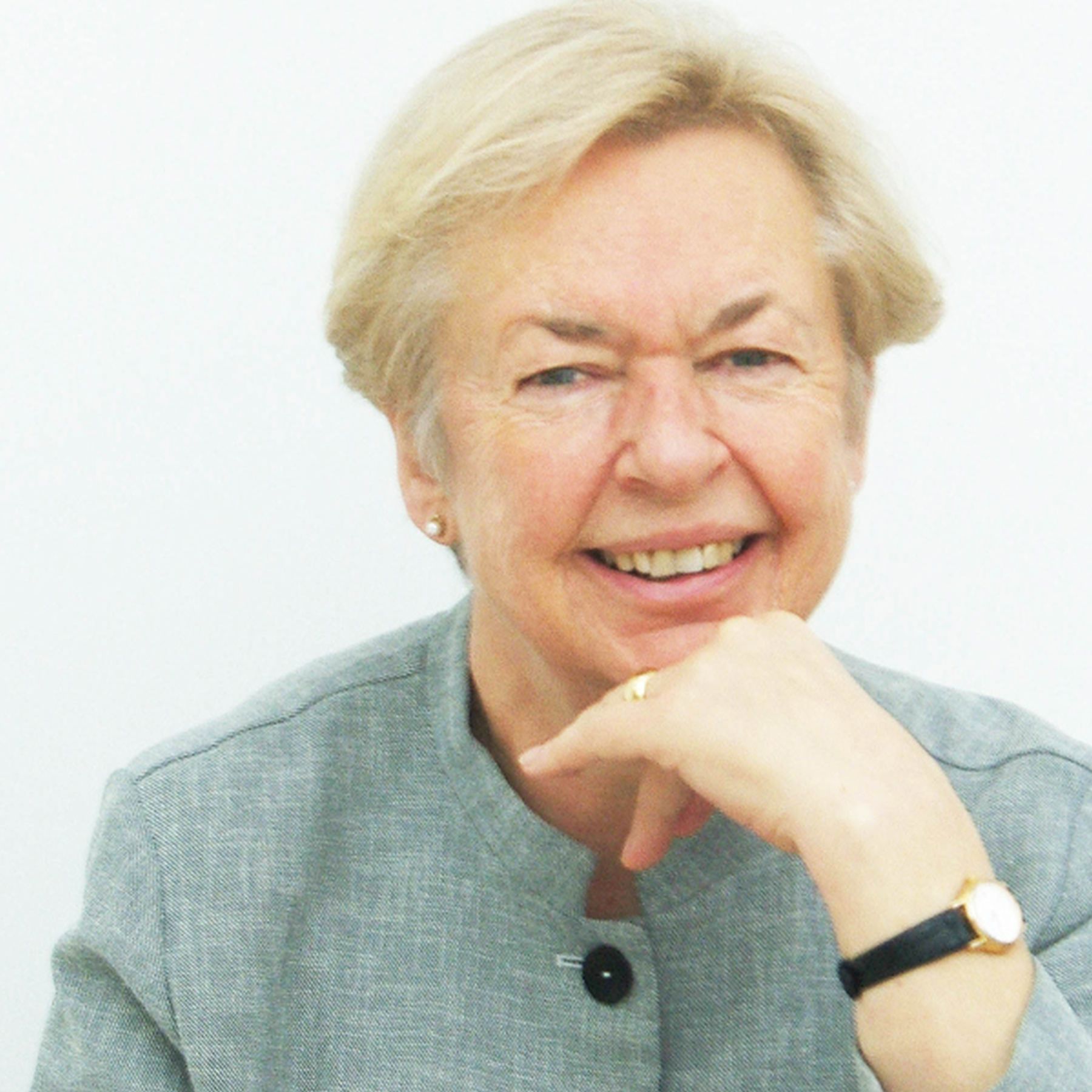 Heather Knight
Visiting Lecturer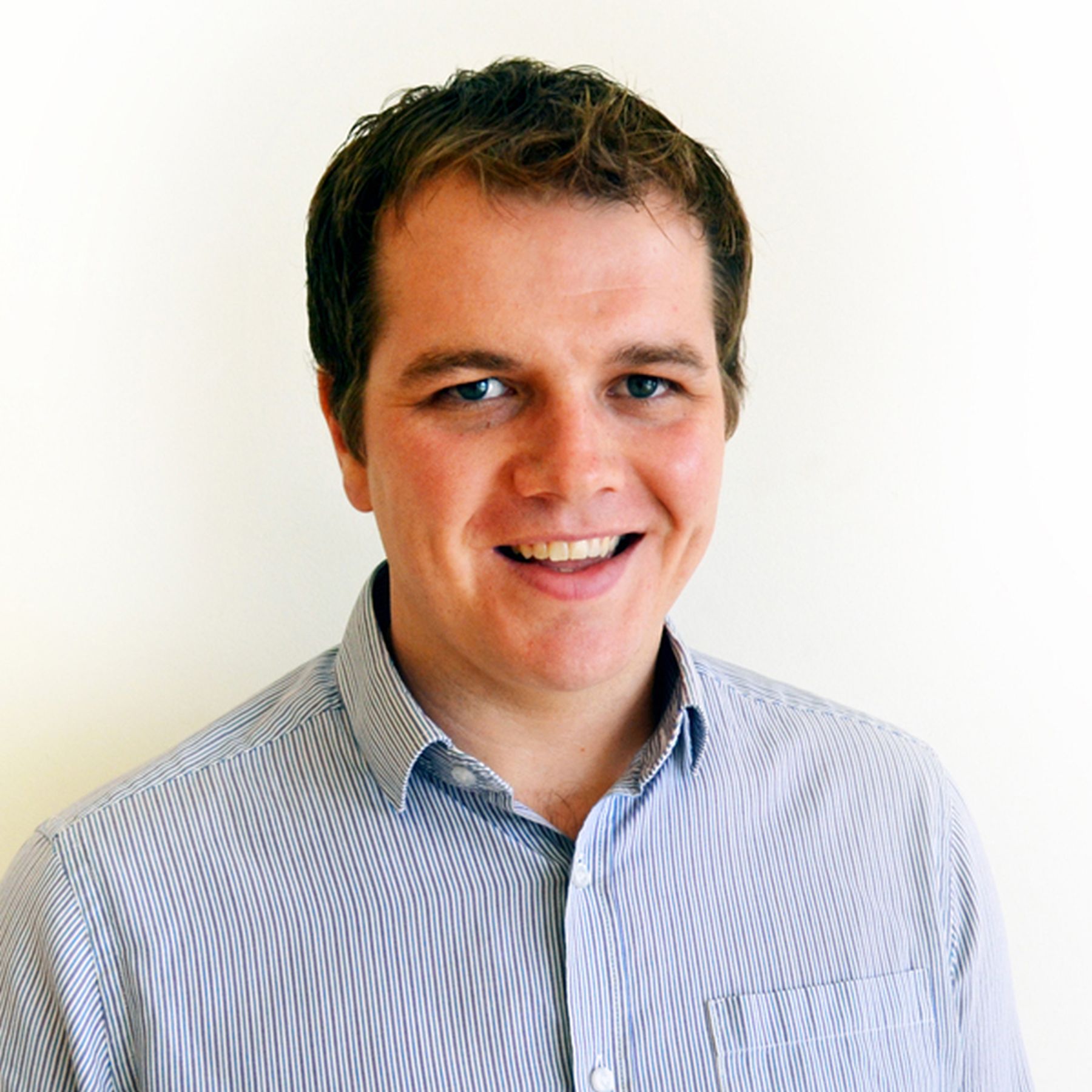 David MacKenzie
Visiting Lecturer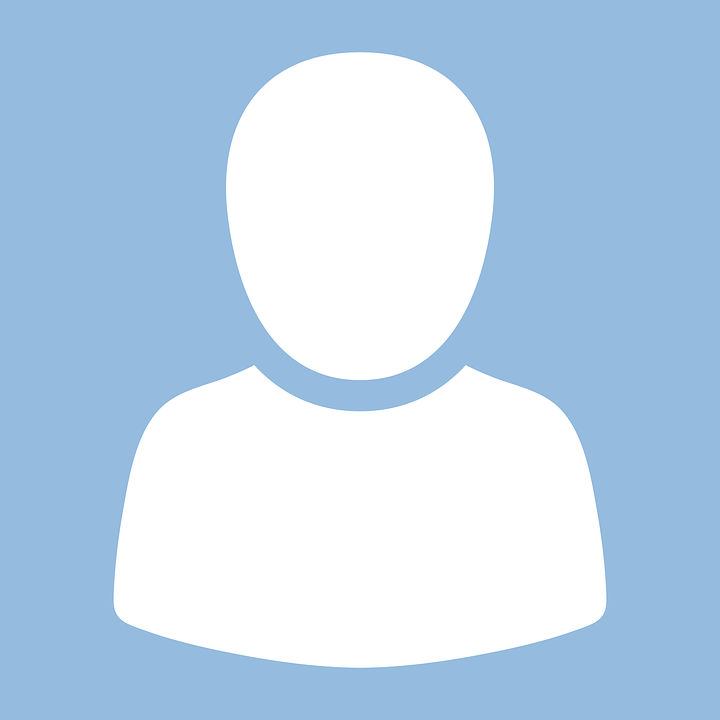 Sarah Ogle
Visiting Lecturer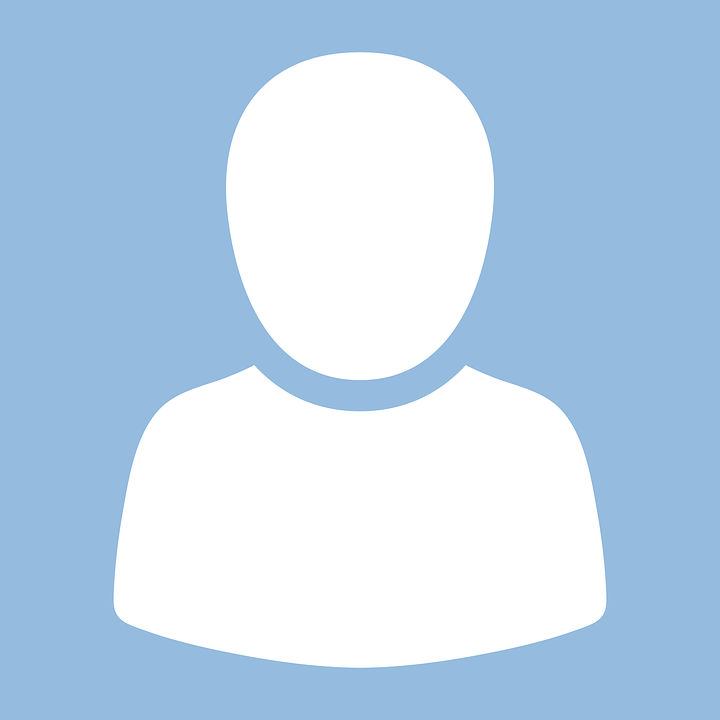 Simon Pursehouse
Visiting Lecturer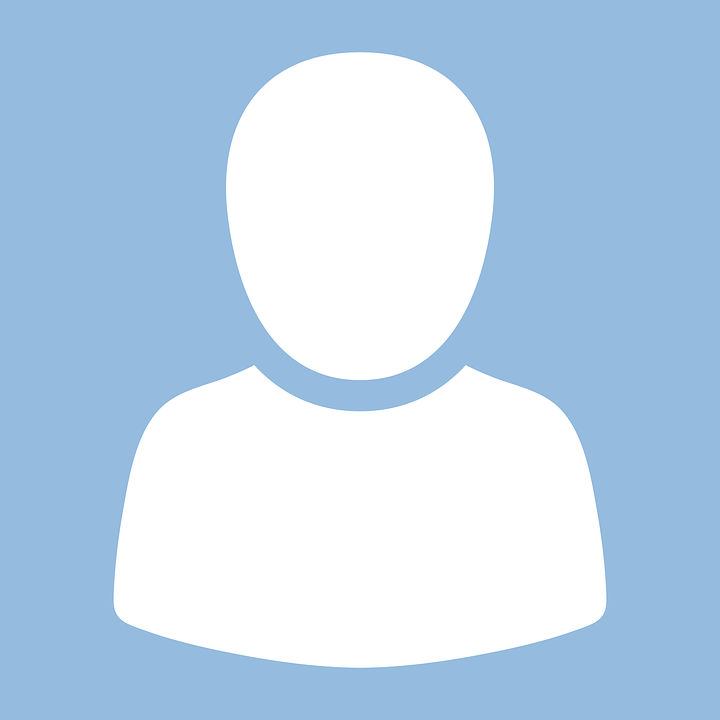 Jon Webster
Visiting Lecturer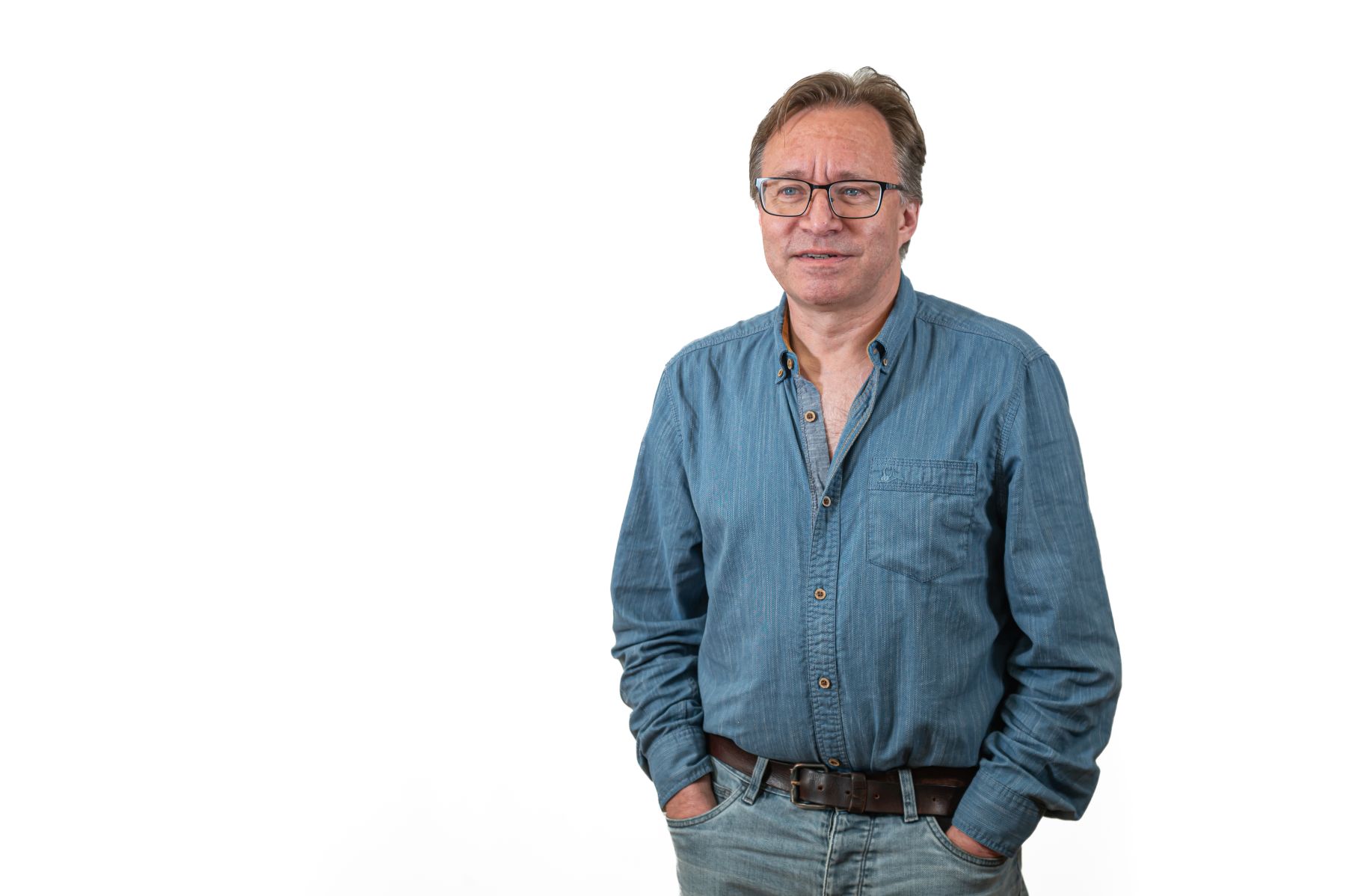 Jon Thornton
Head of Sound Technology
Jon started by helping out in studios, and studied the UK's first BTec in Music Technology. While studying, he gained experience in TV audio before moving on to a post-production facility (sound to picture). Jon continued working there until he began lecturing. He regularly writes for Resolution, a leading audio magazine, which keeps him up to date with the latest equipment and thinking. Having worked in different areas of the audio industry, he is able to spot where skills and knowledge crossover, which informs his teaching. Jon believes that students need to learn by doing things, but also by understanding why they are doing them.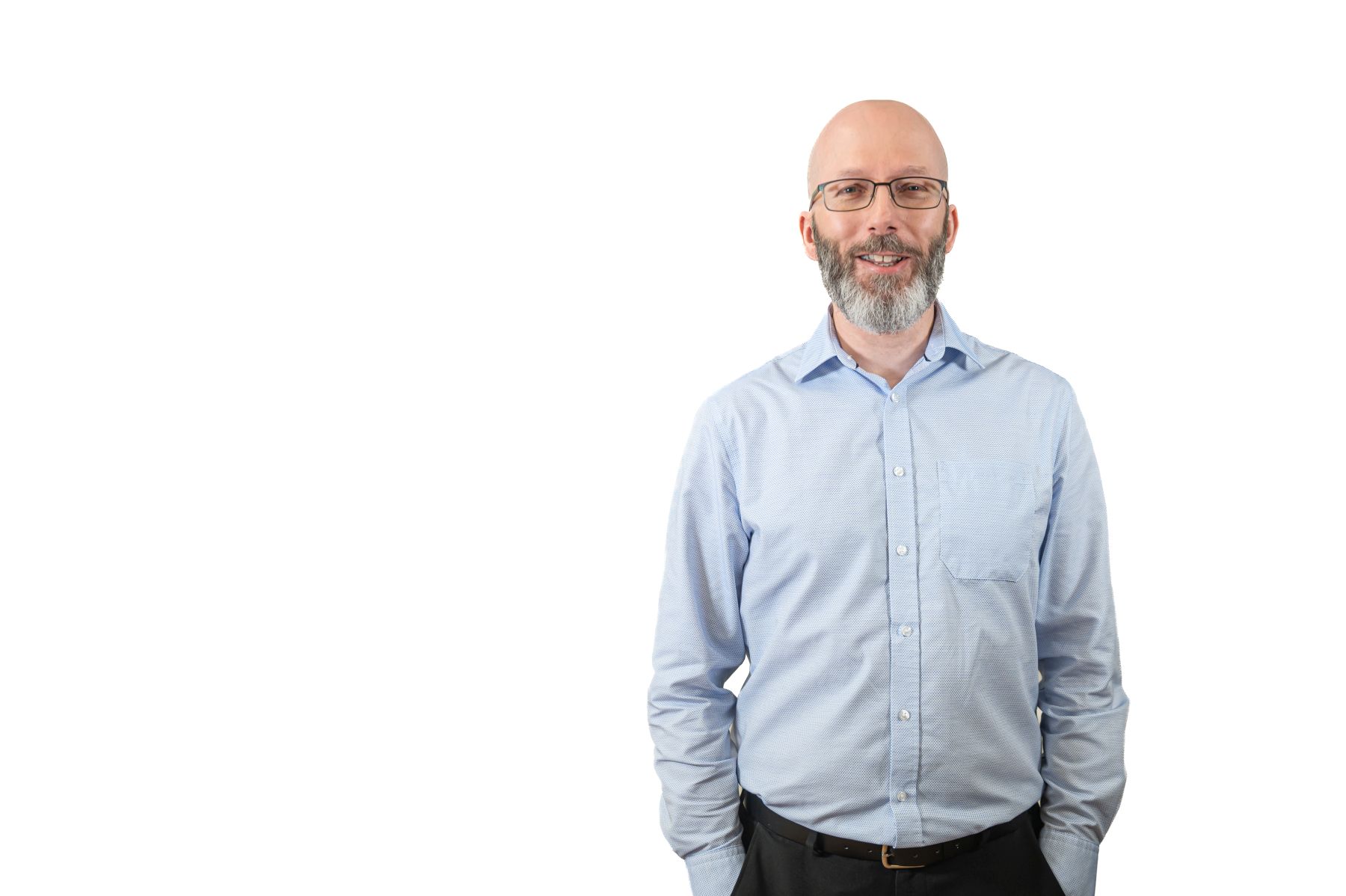 Chris Layton
Senior Lecturer
Chris has over 20 years of experience as a live sound engineer and specialises in providing practical solutions for complex and challenging acts. He has toured extensively with artists including Prodigy, The Pogues and Chumbawamba. Chris' experience means he understands both the technical and the equally important non-technical skills needed to work and succeed in the industry. Chris feels that it's vital to develop a solid understanding of underlying principles before learning to apply these to a range of situations. He relates theoretical concepts to actual projects, allowing students to collaborate, problem solve and gain hands-on experience which reflects real-world production environments. In 2013, Chris won the PRG award for outstanding achievement in education at the inaugural Technical Theatre Awards (TTA), which celebrate the UK live entertainment industry's backstage professionals.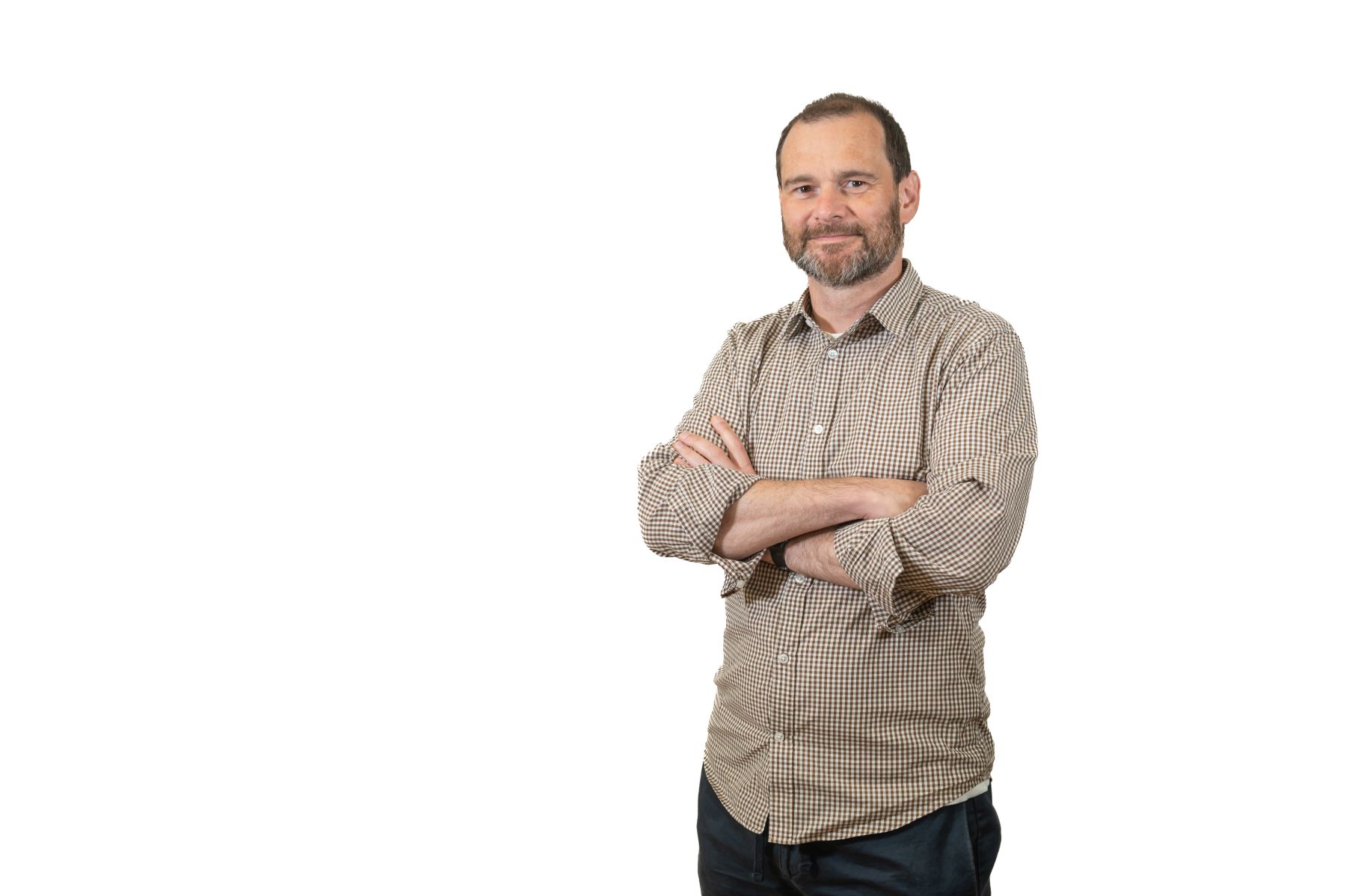 Pete Philipson
Lecturer
Pete has been involved in the audio and music industry for around 30 years. His activities involve recording, mixing and performing music, where he both collaborates with other artists and works on his own productions. His recordings have been released on established independent labels including Fire, Leaf and Static Caravan, and they have been played on BBC 6 Music, Radio 2 and Radio 3. Musicians he has worked with recently include Jane Weaver, Nancy Elizabeth and Jon Thorne. As a guitarist he has played many notable venues and festivals including Glastonbury, Green Man and SXSW.
His qualifications include a BEng in Electroacoustics and a Masters in Music Technology. Before joining LIPA as a lecturer in 2003, he worked as a sound technology lecturer at Salford University, and before that as an audio research assistant and test engineer. He is a member of the Audio Engineering Society.
Pete mostly teaches course content associated with recording studio operations and the audio theory behind this technology. The modules that he leads are Sound Technology Theory, Studio Design, Creative Signal Processing, Immersive Audio and Research Project. He also contributes to Digital Audio and Advanced Studio Techniques modules.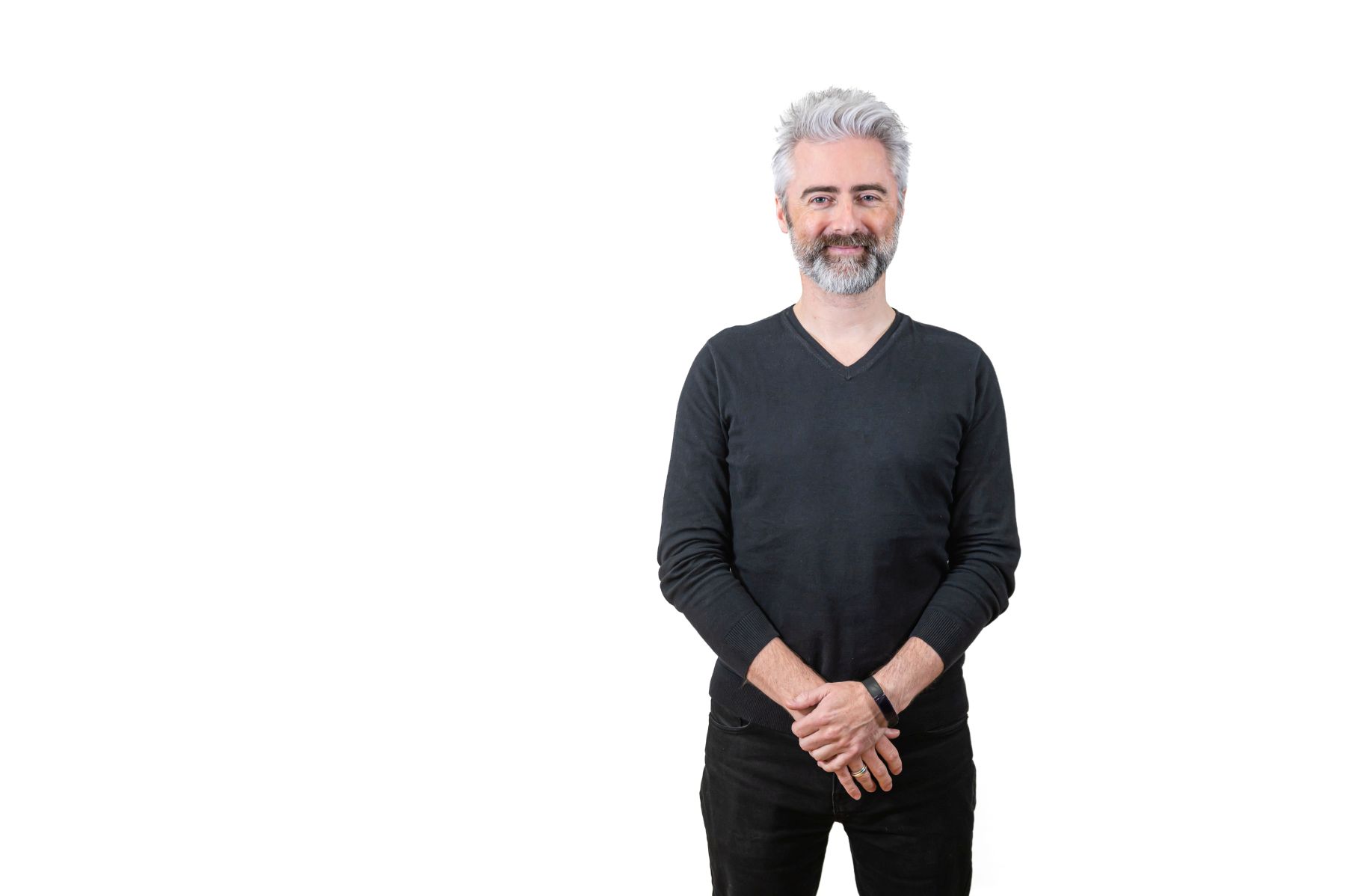 Paul Stakounis
Lecturer
Paul graduated with LIPA's very first intake of students in 1998 and worked as a gigging engineer, producer and studio consultant for a number of years before joining the Sound Technology teaching team. He is a multi-instrumentalist and composer, currently composing for his own untitled music project. Paul helps students deconstruct the technical and creative processes of professional studio engineers and encourages them to apply these processes in their own work. He also supports students to embed professional practises in their work, preparing them for entry level jobs, and allowing them to convert these early opportunities into long-term technical and creative careers.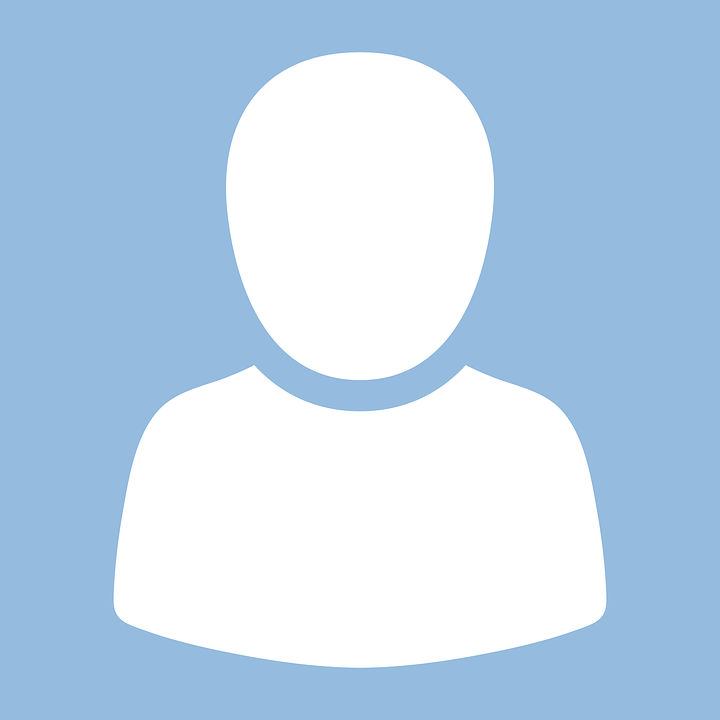 Paul Walker
Teaching Fellow
Paul has been a professional musician and music lecturer for over 30 years. He has worked as an official demonstrator and product specialist for Korg (UK) Inc and as musical director for Wigan Youth Swing Band. Paul is currently a resident pianist at various venues across the north west and is co-director of Grande Touch, a company which provides digital grand pianos for functions. As Paul is actively gigging, he constantly learns new and current material to meet demand and his many years of experience allow him to advise and support students entering the world of professional music.
Tony Draper
Visiting Lecturer
Tony is a freelance recording engineer, mixer and producer, who mainly works out of Parr Street Studios and Real World Studios. Tony was one of the engineers on the Justice Collective 2012 Christmas number one single He Ain't Heavy, He's My Brother. His work on albums for recent clients from China, Canada, Egypt, Lebanon, Israel and Switzerland has taken him to New York, South Africa, Norway, Paris. Tony's day to day professional practice in software and production technique means he's able to pass on his skills and expertise in the most current production trends and technology.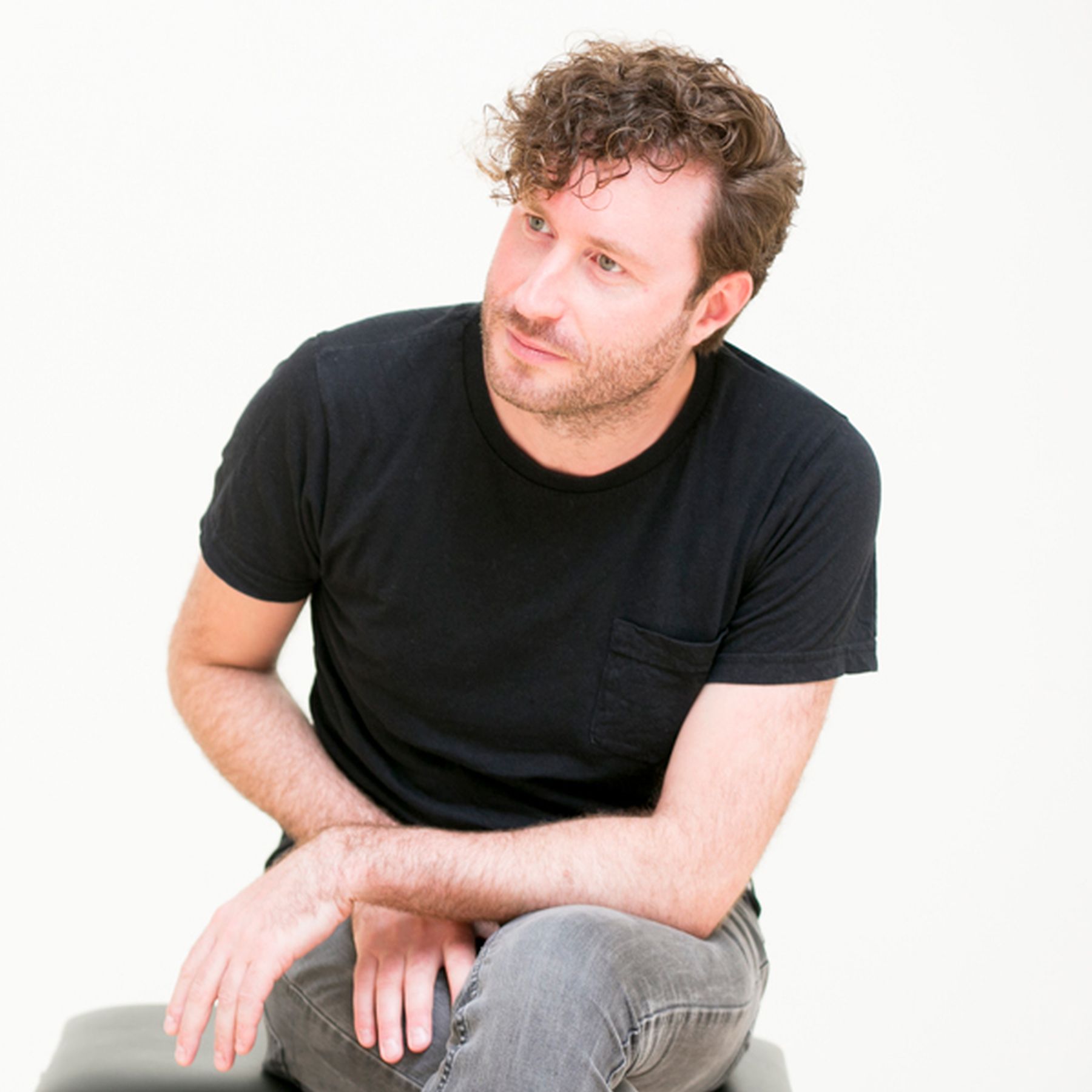 Will Hammond
Head of Acting
Will has worked in theatre, TV, film and radio. Having worked across mediums and platforms, Will can support students to become adaptable. His credits include the BBC, Lime Pictures, Greenwich Films, West Yorkshire Playhouse, Paines Plough, Frantic Assembly and Soho Theatre. Will has won the High Sheriff Award for New Writing from the Stephen Joseph Theatre, judged by Sir Alan Ayckbourn. He co-wrote the musical Kate and the Devil, which was shortlisted for the Stiles & Drewe Best New Song Award 2015. He feels it is important for actors to cultivate their own independent approach to acting in preparation for sustainable careers.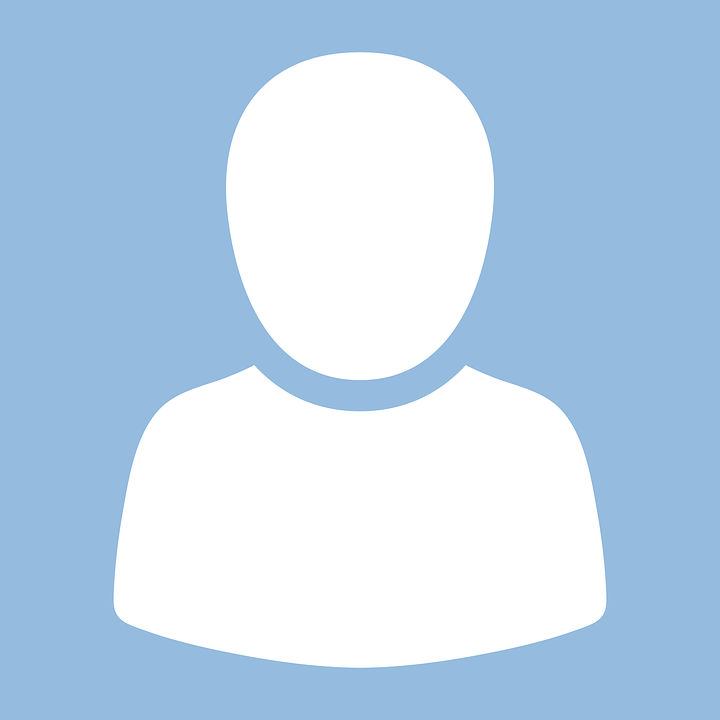 Andy Blake
Course Leader BA Acting
Andy has worked in Theatre, TV, Film and Radio. He trained at 'Mountview Academy of Theatre Arts' and has taught in various institutions delivering actor training. Andy has numerous professional credits. His theatre includes Road', 'Romeo & Juliet', 'An Inspector Calls', 'Casting the Oracle' and 'Death on the Wards'. TV Credits include 'The Innocence Project', 'Shameless', 'Boy A' and 'Poppy Shakespeare' and a high profile TV commercial campaign. He has recorded a couple of projects for BBC Radio Drama. He has an advanced qualifications in Stage Combat and an MA in Scriptwriting. Andy has a love for improvisation and film making. He believes that acting training should be safe and inclusive and that all actors should develop their own toolkit that works for them.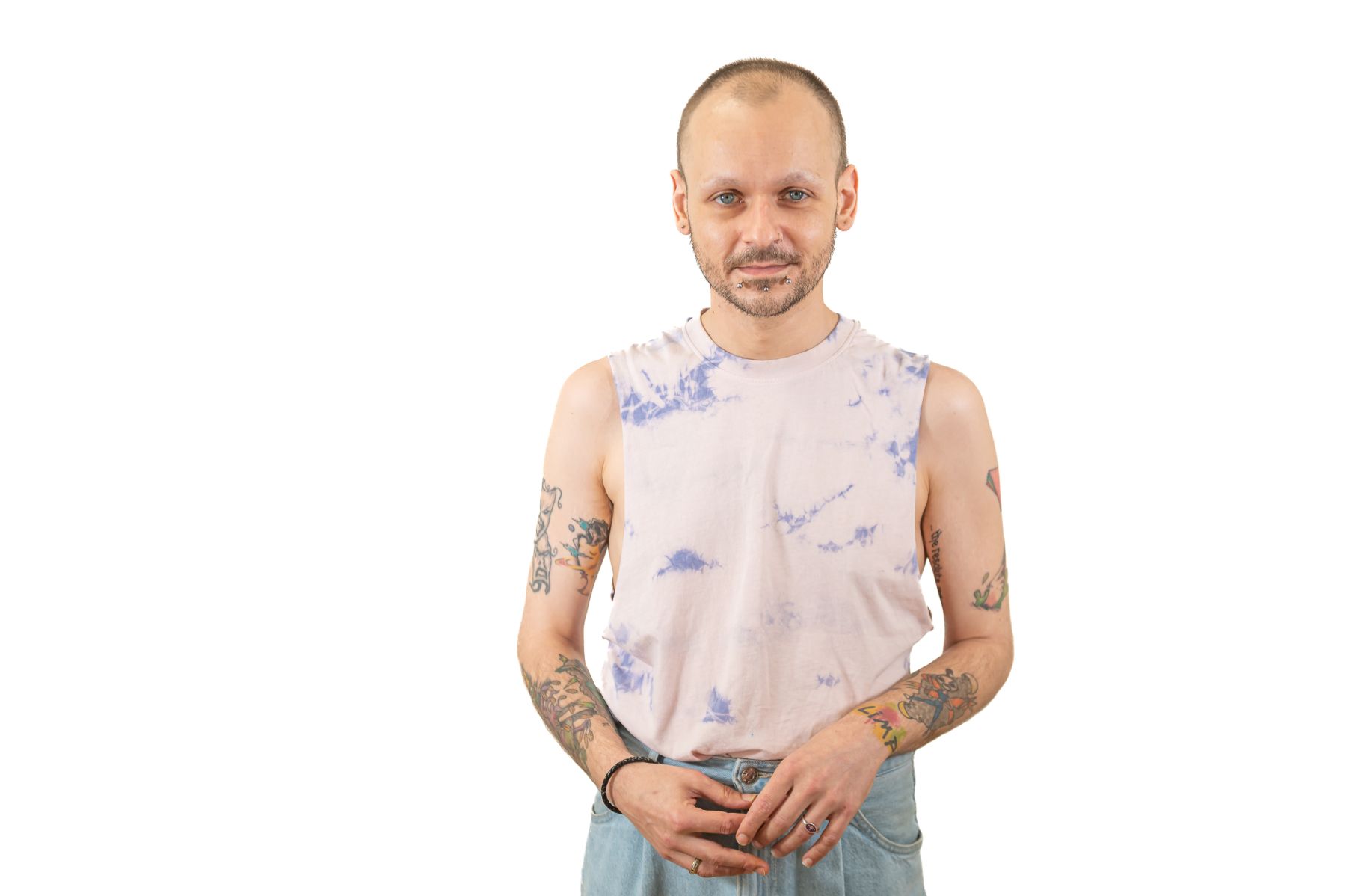 Stuart Crowther
Course Leader BA Acting
Stuart (they/them) is an actor, writer, director and drag/performance artist. They trained as an actor at LIPA and completed their postgraduate studies at the University of Manchester and Rose Bruford College. They have appeared in cabaret, fringe theatre, West End productions, TV and film and are an Associate Artist with both All Things Considered Theatre and Threedumb Theatre. Previous work has been seen at the Royal Exchange, Square Chapel, Ambassadors Theatre (West End), Battersea Arts Centre, Unity Theatre, Pleasance (London and Edinburgh), Oldham Coliseum Open Air Theatre.
Most recent credits include - as a writer: Notre Dame de Paris (The Space, Isle of Dogs), DISCO(n)TENT (All Things Considered), as a director: Killer Queen (Sodomite, Hidden, UK tour), Gruesome Playground Injuries, as a performer: Spectrum (Amazon Prime), algebra (Unity Theatre, UK tour). They have taught at several institutions and universities throughout the UK and are a member of LIPA's Equality, Diversity and Inclusion Committee.
Stuart's work focuses primarily on the actor as an individual and the unique perspective each person brings to their work on a role. They encourage students to feel empowered through the use of active imagination and engagement with play and make-believe, whilst remaining committed to 'telling the story'.
Stuart's career has run the gamut from performing in squats and with political collectives, through to appearing in the West End and in film. They have worn many a hat and donned many a costume, and, because of this, Stuart has a broad understanding of how industry meets artistry. Stuart is committed to passing on the necessity for the actor/performer to develop their own unique voice and to stay true to the stories they want to tell.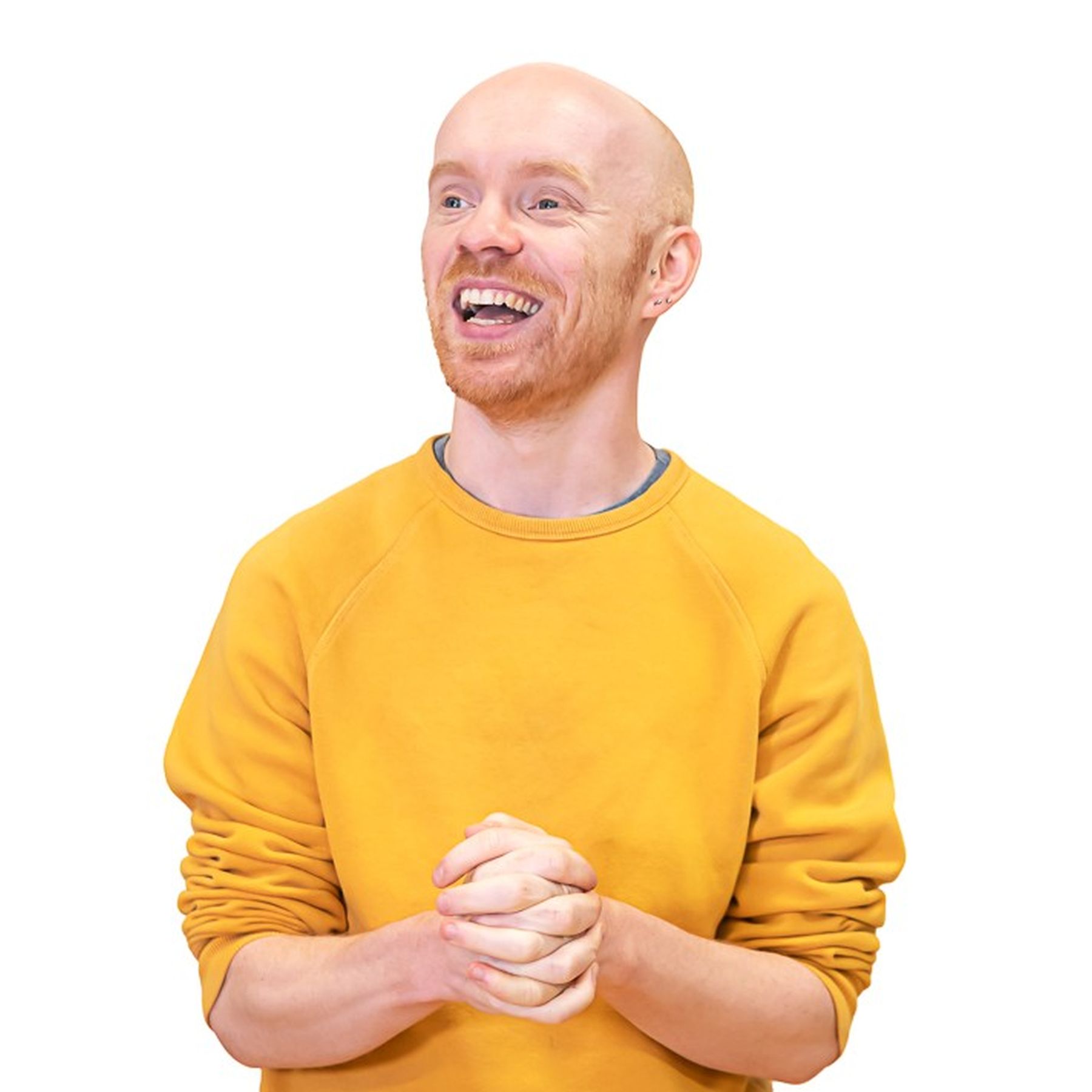 Gary Horner
Course Leader MA Acting, Lecturer & Visiting Lecturer
Gary trained as an actor at Guildford School of Acting before going on to work professionally throughout the UK. Subsequently he went on to gain his MA from The Royal Central School of Speech and Drama in Voice studies and trained intensively with author of Freeing the Natural Voice, Kristin Linklater to become a designated Linklater teacher. Gary is an internationally recognised voice coach and director and has worked extensively within the UK Drama School sector.
Alongside being the course leader for the MA in Acting (Company) at LIPA, Gary continues to work professionally as a voice coach and director. Mostly recently, Gary was an associate voice coach on Henry VI part 3 at The Royal Shakespeare Company. Prior to this some of Gary's credits include Matilda the musical (Cambridge Theatre, London), Acts of Resistance (Bristol Old Vic), The Boy with Two Hearts (Wales Millennium Centre / The Royal National Theatre), Brainstorm (The Royal National Theatre), Sour Lips (Oval House Theatre), The Arsonists (Watford Palace Theatre), Bush Bazaar (The Bush Theatre), Romeo and Juliet (The Chocolate Factory), Titus Andronicus (Bedlam Theatre/UK TOUR), In His Image (Hampstead Theatre), Reverie (Pleasance Theatre), Hello, Mr Capello (Watford Palace Theatre). 
Gary oversees the development and delivery of the MA Acting (Company) course, as well as delivering across the BA and Foundation courses within the Acting department. He directs projects, final year productions and teaches technical voice and voice into text. 
Working within the theatre industry with some of the biggest theatre companies and theatres around the UK allows Gary to understand the current trends within the professional sphere and ensures that the training he delivers at LIPA is relevant and fully prepares students for entering into the acting industry. 
Publications/research
A non-elitist approach to Professional Development in Actor Training - Drama and Theatre Publication – Summer Term 1 – 2019/20 (Publication)
Northern Centre for Voice and Movement bringing Cultural Capital to a forgotten land – International Network for Voice Symposium – 2019 (Presentation)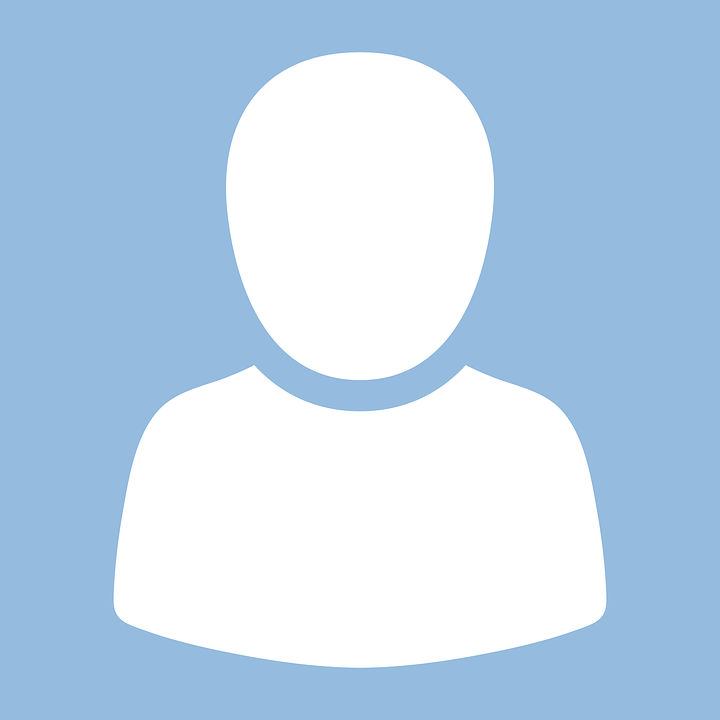 Beth Vyse
Lecturer
Beth is a critically acclaimed and award-winning creator/performer. She recently finished an international tour of her own show As Funny As Cancer, she also has national and regional theatre, global RSC, BBC, and ITV credits to her name. Over the last 20 years she has worked tirelessly within an industry she adores to become an established comedian, director, and lecturer – sharing her wealth of experience to help educate and encourage those with her shared passion for performance.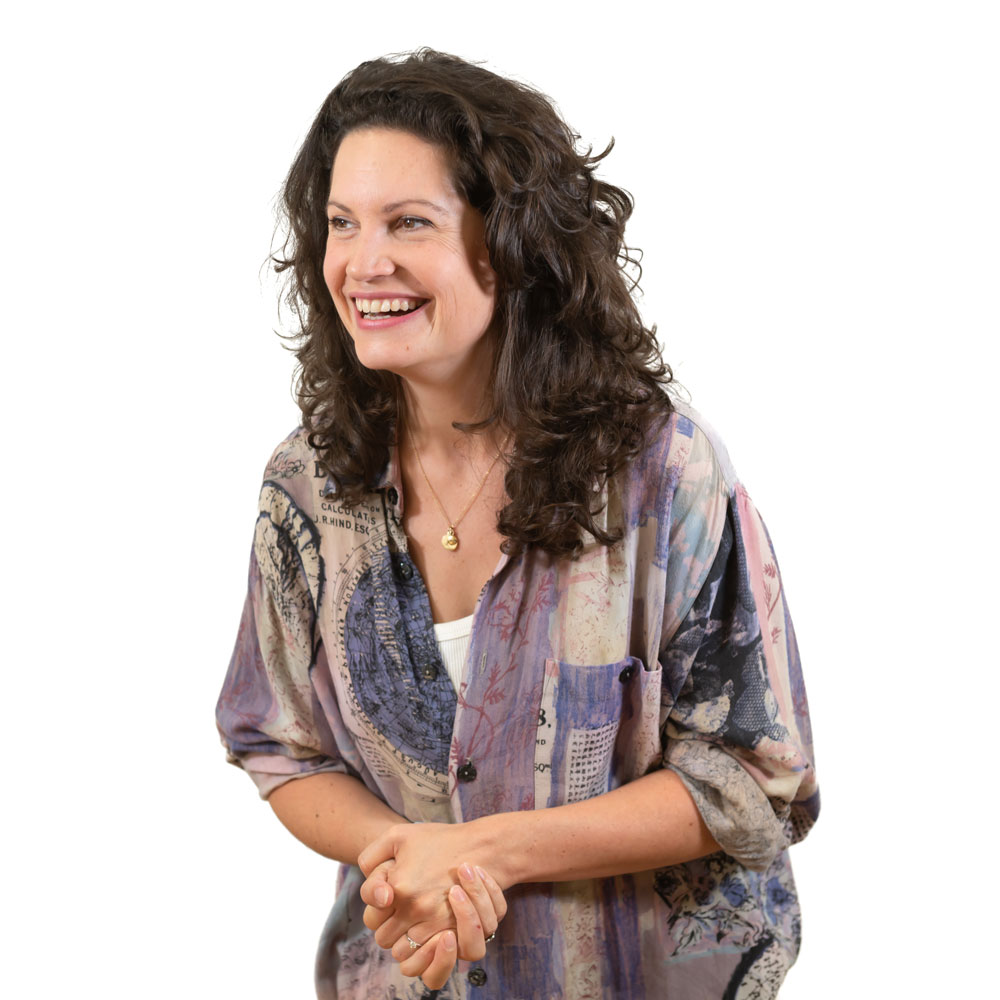 Arabella Gibbins
Teaching Fellow / Visiting lecturer
Arabella is an actor, voice-over artist and voice coach. Her one-woman show Big Bad won an Origins Award for Outstanding New Work and is touring this summer. Arabella is a singer-songwriter, musical comedienne and she's even done backing vocals for Robbie Williams. As a professional performer Arabella understands the demands of the industry. Her valuable experience on stage and in the vocal booth means she is informed and knowledgeable in the rehearsal room.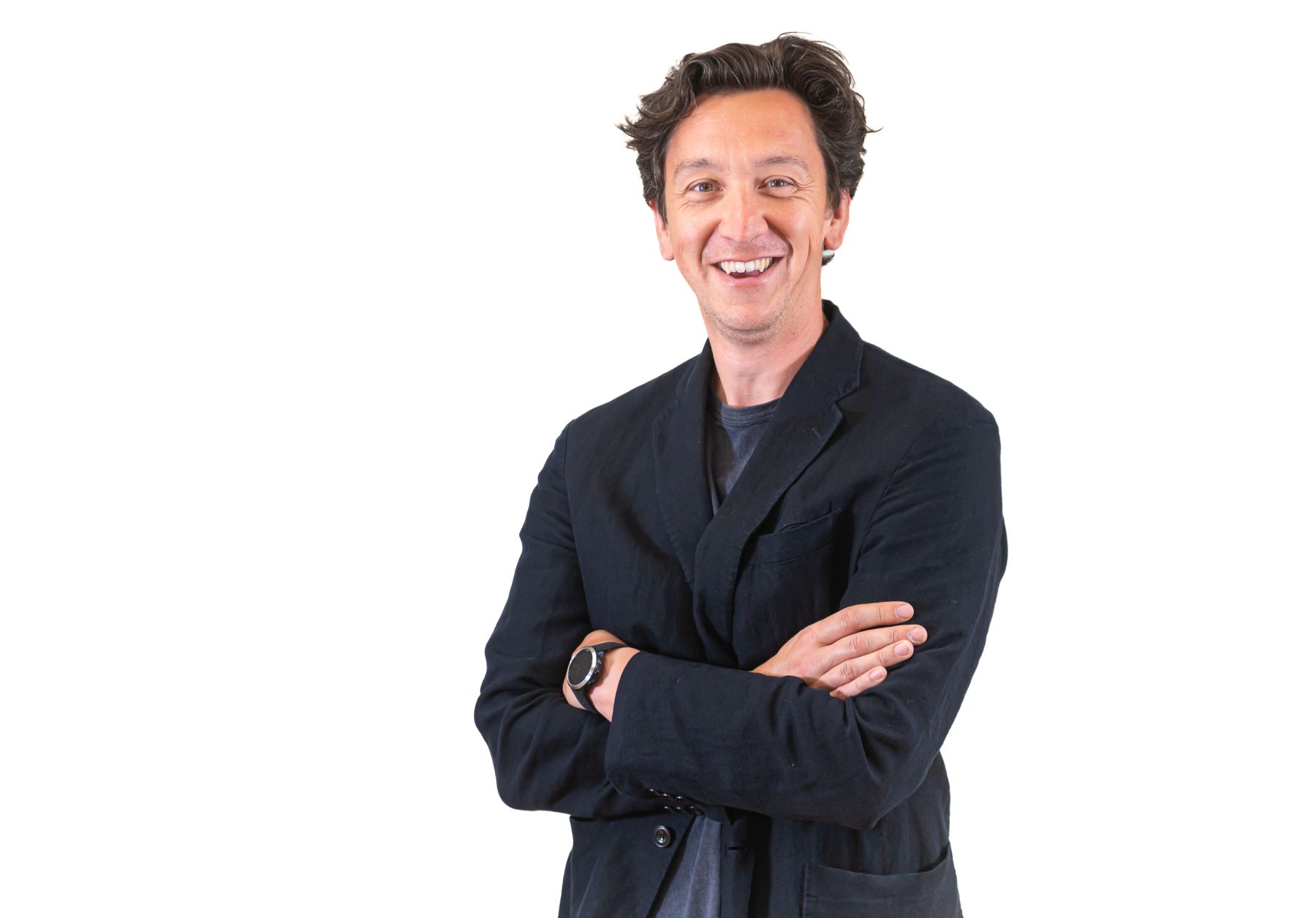 Alan Pearce
Course Leader Acting (Screen & Digital Media)
Alan has worked as an actor for 20 years; in live performance at The National Theatre for Nicholas Hynter and in the West End for Rupert Goold; on film in Star Wars: Rogue One; Darkest Hour with Gary Oldman; on TV in Black Mirror and in season 2 of His Dark Materials. Alan has taught screen acting for 10 years at LAMDA and UCA, gaining a PGCert in Arts education in 2018; writing and directing over 15 short films for training actors.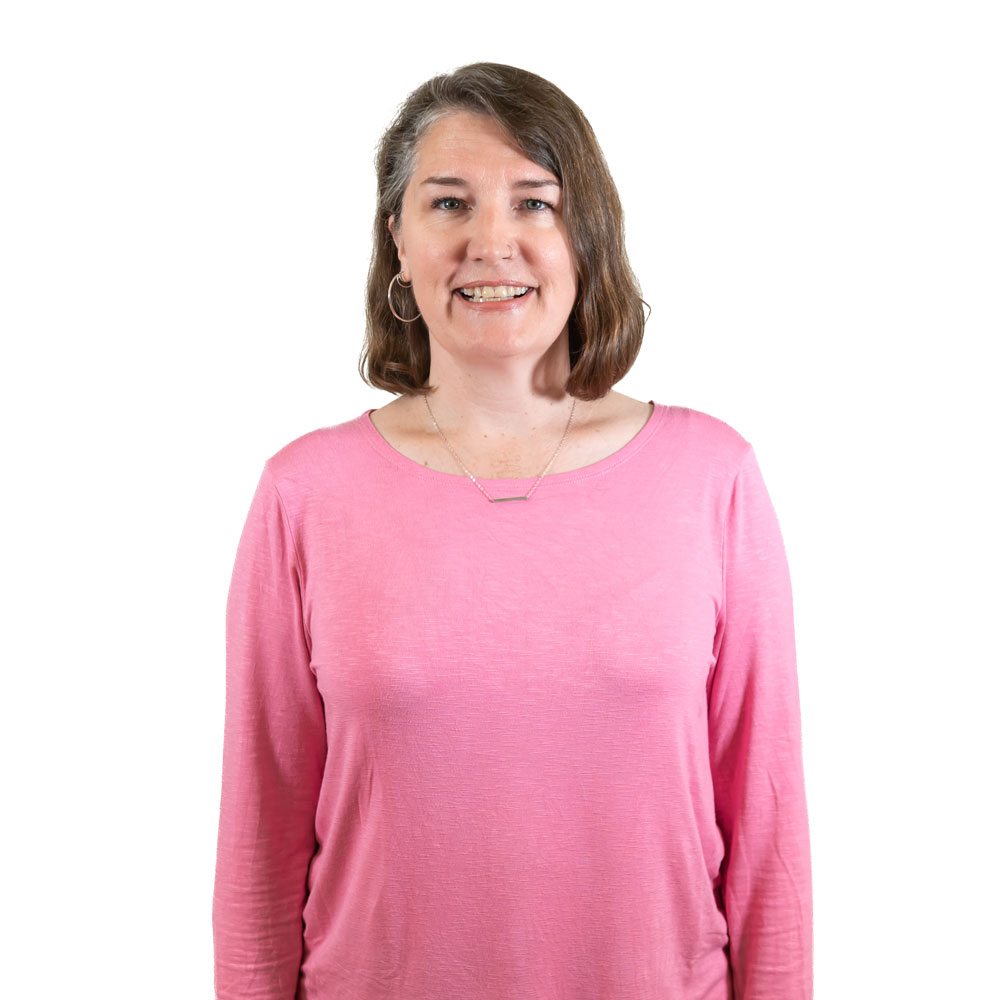 Sarah E. Baker
Head of Dance
Sarah trained at the Quinte Ballet School and the National Ballet School of Canada and has an MA in Choreography. She has performed across Canada and also studied, taught and choreographed in America and Israel in addition to the UK. Sarah has choreographed dance and musical theatre productions for the Bloomsbury and Cochrane theatres in London. She collaborated with composer Stefano Curina on Flood performed at The Place in London and presented her own live and screen-dance work at other dance theatres in London. Sarah understands the demands of the profession and believes it's important to learn discipline in the classroom and self-discipline out of the classroom but to maintain a sense of humour to achieve a healthy balance. She encourages each student to be individual and follow their own journey.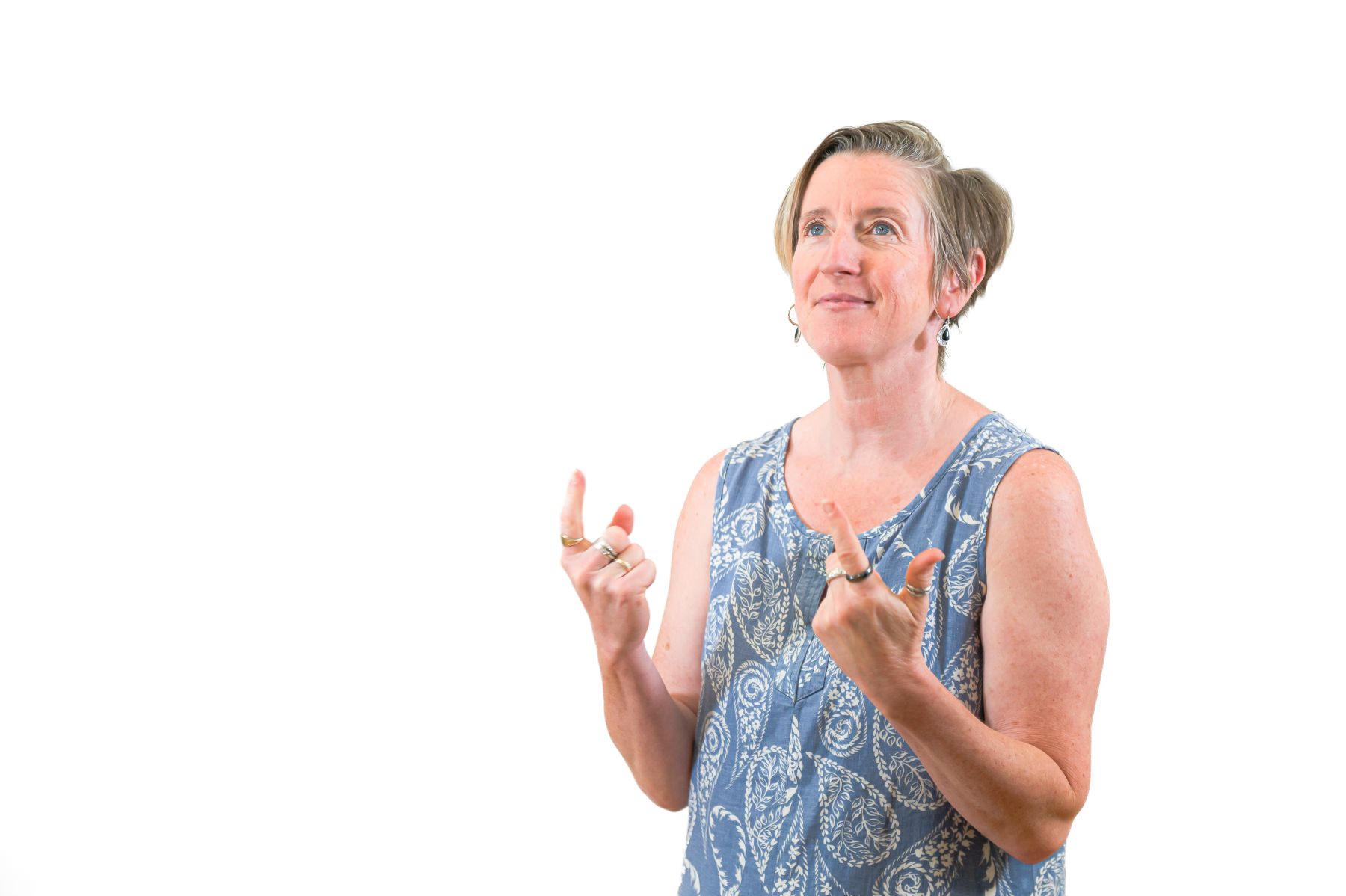 Lisi Perry
Lecturer
Lisi has been a practising dance artist for over 25 years and is the founder and artistic director of COLLISION. She has worked with choreographers and companies including Scottish Dance Theatre, Motionhouse Dance Theatre and Jasmin Vardimon, touring and teaching regionally, nationally and internationally. Lisi directs and choreographs work in theatre and unconventional non-theatre spaces, including large-scale projects on beaches, in museums, police stations and parks, and has even involved JCB diggers. She encourages students to be fully engaged with a range of methodologies and approaches, whether they are familiar or unknown, and to immerse themselves in all aspects of their study.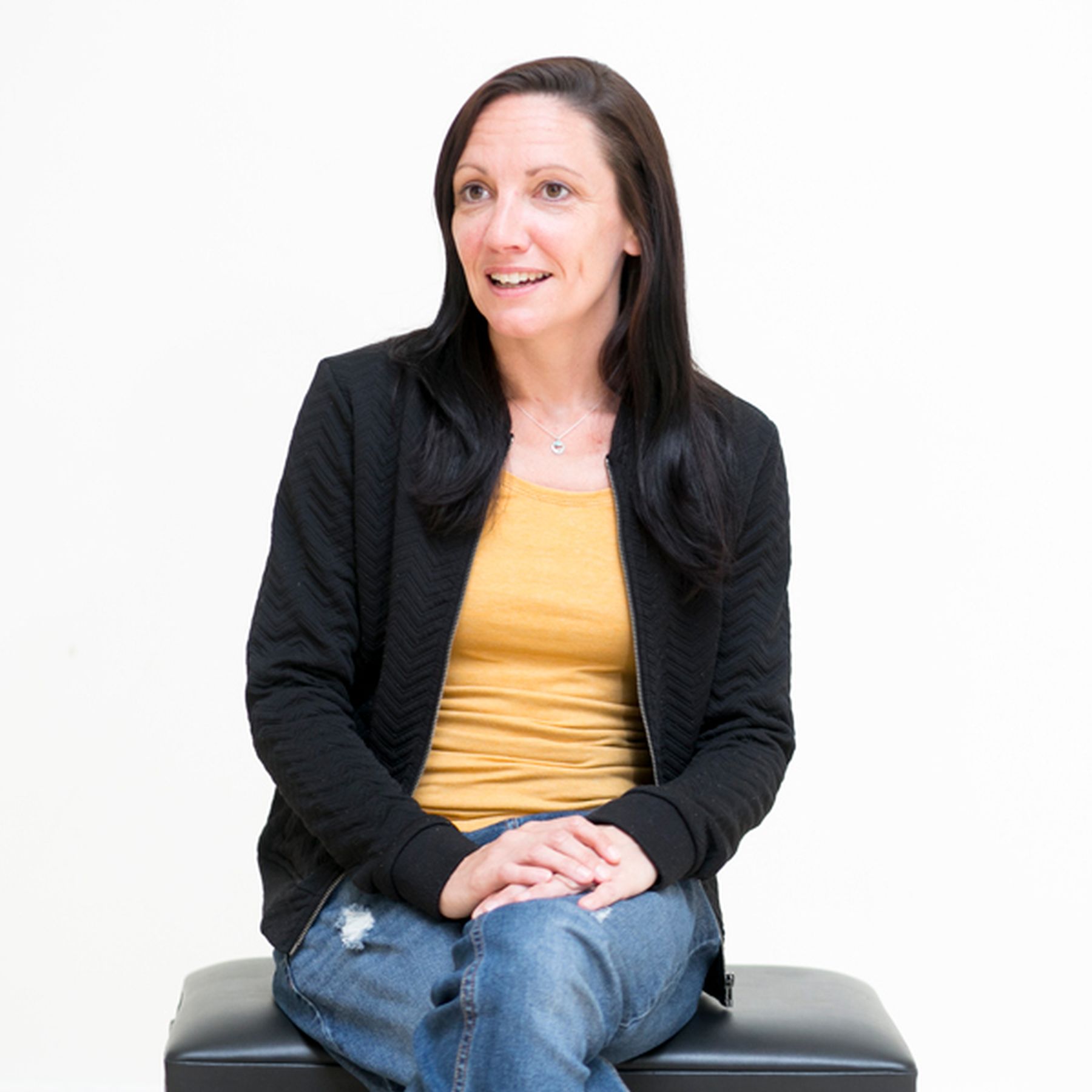 Elinor Randle
Lecturer
Andrew Hall
Senior Lecturer
Andrew trained at the Royal Ballet School, where he worked with choreographers and artists including Violette Verdy, Jennifer Jackson, Matthew Hart and David Bintley. He spent the duration of his professional career with the Hamburg Ballet as a member of the corps de ballet under the direction of John Neumeier. Andrew believes that classical ballet training is fundamental to supporting a dancer's development in other dance styles, and loves seeing how his students apply their ballet training across other techniques. He is also a trained Body Control Pilates® teacher.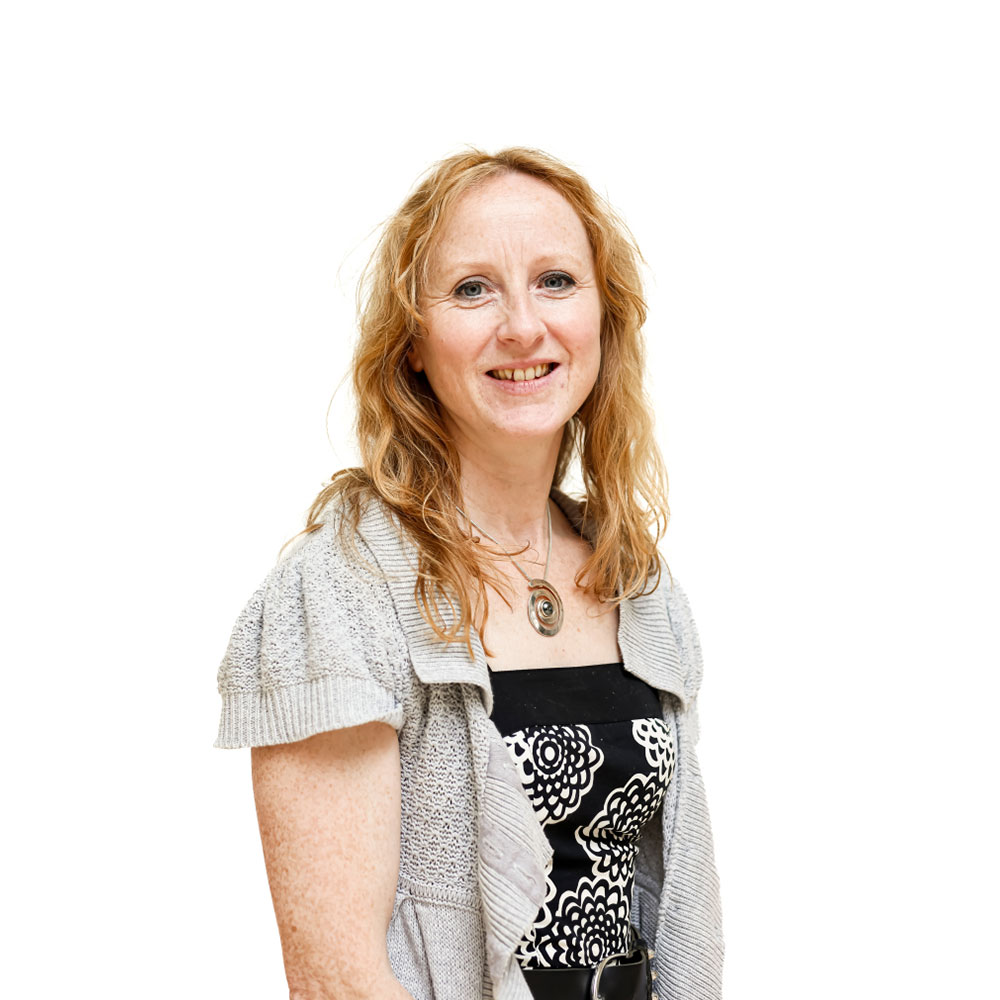 Jacqueline Shi
Lecturer
Jacqueline accumulated many awards during her early dance training and was part of the National Youth Dance Company. She trained at the Ballet Rambert Academy in London before joining Janet Smith and Dancers. Jacqueline later became a principal soloist in the Rambert Dance Co under the direction of Richard Alston and Christopher Bruce. She has worked with world renowned choreographers and performed extensively on television and film. Jacqueline established her own company which unites Liverpool and China, and she works to secure graduate employment across Asia. Jacqueline directs shows which bring together students from all disciplines to develop their understanding of the collaborative process.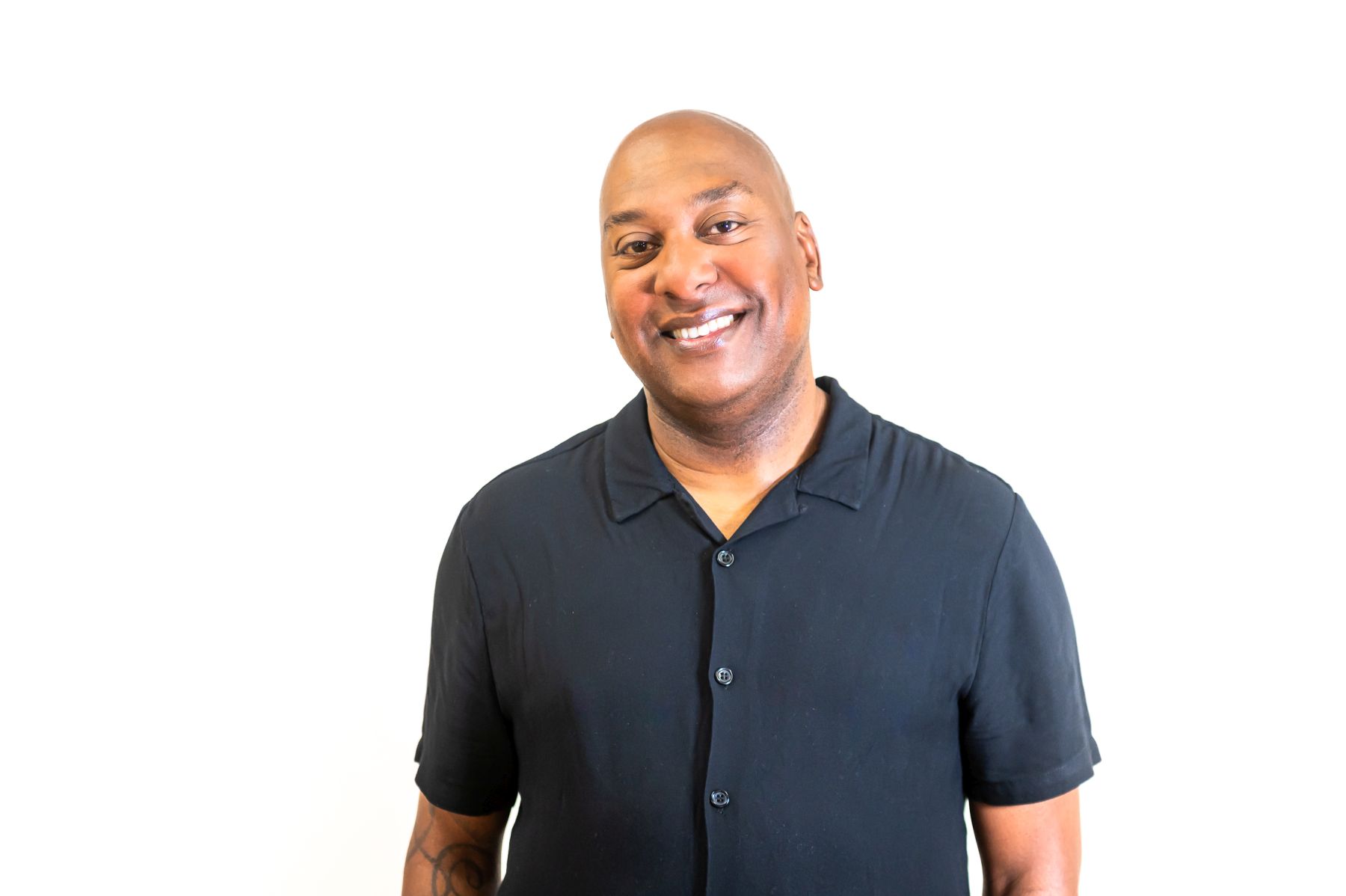 Carl Parris
Lecturer
Carl has worked with world-class choreographers and dancers during his extensive performing career, including Hollywood legend Gene Kelly. West End credits include Cats, Anything Goes, Fame and Jesus Christ Superstar. Carl performed at the BRIT and Mobo Awards for six years and as part of several Royal Variety Performances. Film work includes Gulliver's Travels and Disney's Muppets Most Wanted. Carl is a member of DV8 Physical Theatre company and has been resident choreographer at the Hackney Empire since 1997. His experience allows him to tap into different methods and styles to empower, nurture and instil confidence in his students.
Darren Suarez
Lecturer
Darren is artistic director of the award-winning House of Suarez which produces an annual vogue ball. He works commercially for clients including Adidas and Stella McCartney's Stella Sports. Darren has also worked as a dance coach for Dancing on Ice and festivals across the UK. He has experience of collaborating with world class dancers and choreographers and teaching all levels of performer, from underprivileged young people to the cast of Billy Elliot in the West End and Matthew Bourne's New Adventures. Darren feels it's important to offer constant feedback in his classes and nurtures students to take responsibility for their own learning.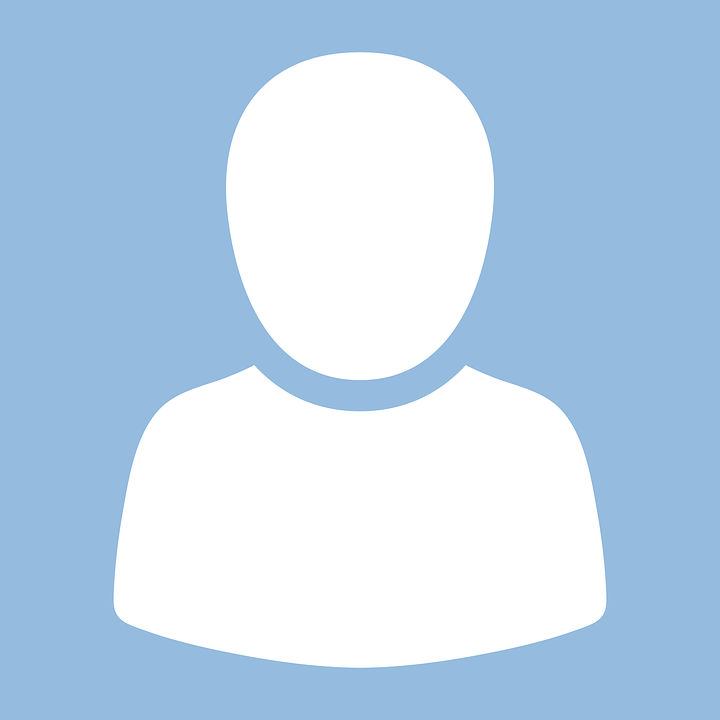 Sophie Edwards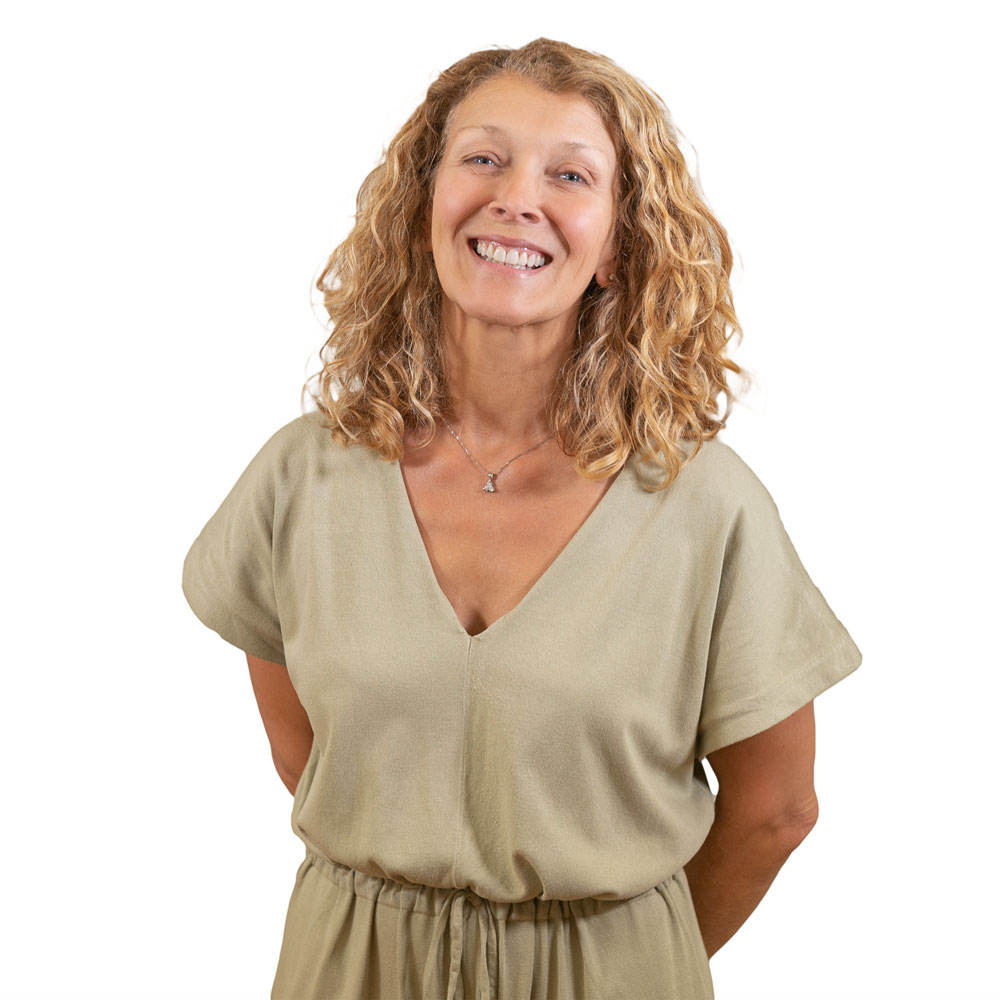 Kay Hilton
Lecturer
Kay originally came from a dance performance background, moving into choreography in the days of Stock, Aitken and Waterman and then into show production for UK and International theatre, film and television. She produced and choreographed corporate fashion and trade shows for companies such as Clarks, Adidas, All Sports, Warrior Sports, Asian Sound Radio, Argos, Flannels, House of Fraser and Manchester Fashion Week. Kay is a founding director of KMC Agencies (London and Manchester) and has placed dancers with artistes such as Kylie, Cher and 50 Cent tour and also in UK and International (Hollywood) blockbuster films.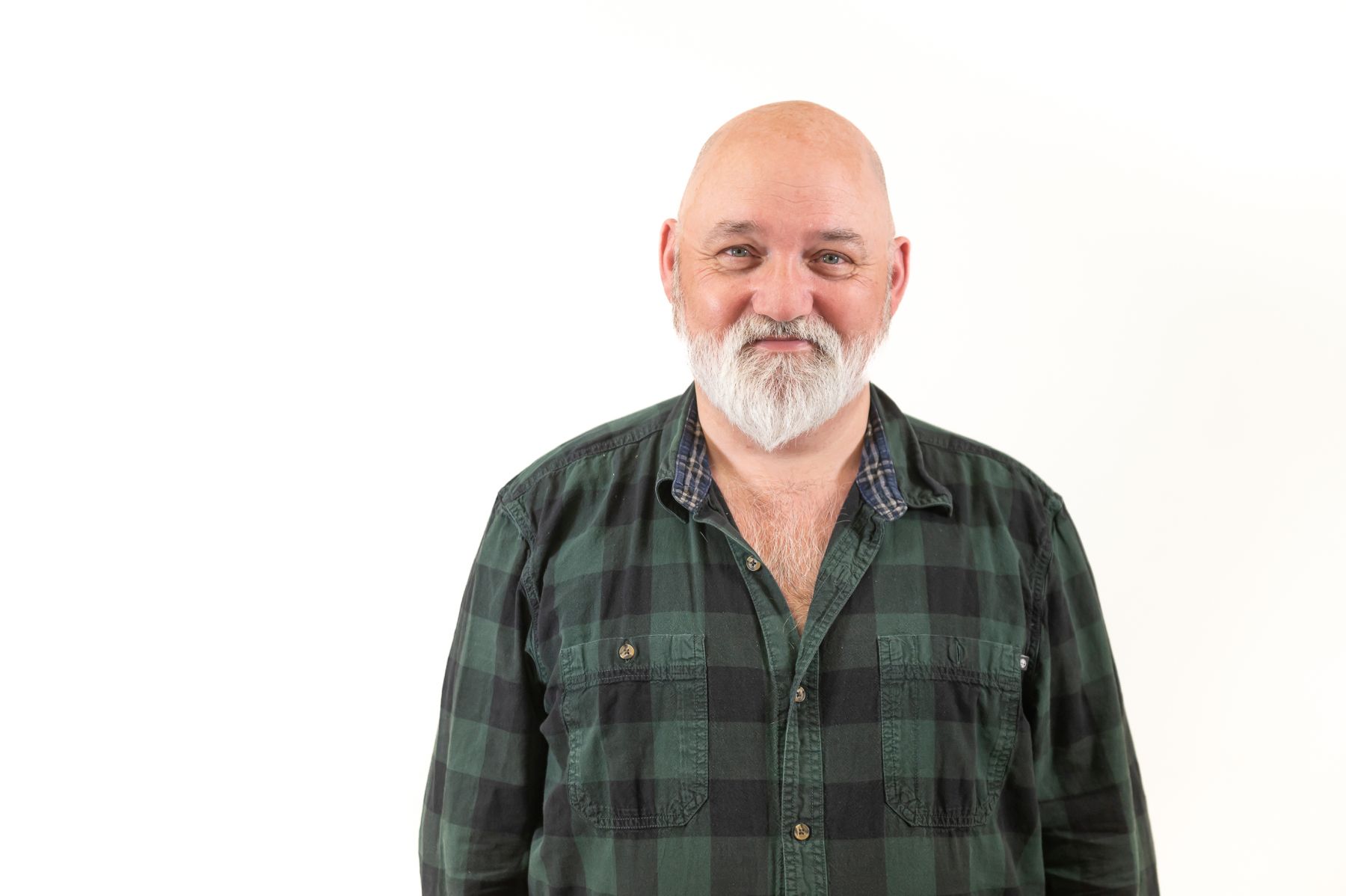 Brendon Burns
Head of Applied Theatre & Community Drama
A director, lecturer and facilitator, Brendon has 30 years' experience leading major participatory and educational theatre projects in the UK, Europe and in West Africa. He trained as an actor at the Arts Educational School, London and later completed postgraduate research degrees in both Theatre in Education and Rhetoric. Previous posts include artistic director of Solent Peoples Theatre, Indefinite Article and First Draft Theatre and associate director posts at Proteus Theatre and The Haymarket, Basingstoke. As a playwright, he has written numerous original plays and adaptions, including the first conventional theatre adaptations of Margaret Attwood's The Handmaid's Tale and Aldous Huxley's Brave New World. Brendon is a member of Stage Directors UK, a research associate of the Centre for Oratory and Rhetoric at Royal Holloway, University of London, and a fellow of the RSA.
Burns, B. (2018). The dynamics of disagreement: facilitating discussion in the populist age. Education & Theatre Journal, 19, 124-131.
Burns, B., (2020). There will be disagreement! Theatre, democracy, and the most important skill we can teach our children. Education & Theatre Journal, 21, 10-15.
Burns, B (2021). Theatre for Democracy in Prentki, T. and Abraham, N. eds., 2021 The applied Theatre Reader. Second edition ed. London; New York: NY Routledge, Taylor & Francis Group.
Burns, B (2021). Dialogue is Fundamental: The Techne of Drama Facilitation. In Choleva N. (ed.) (2021). _"It Could Be Me – It Could Be You" - Drama/Theatre in Education methodologies and activities for raising awareness on human rights and refugees. Athens: UNHCR/TENet-Gr.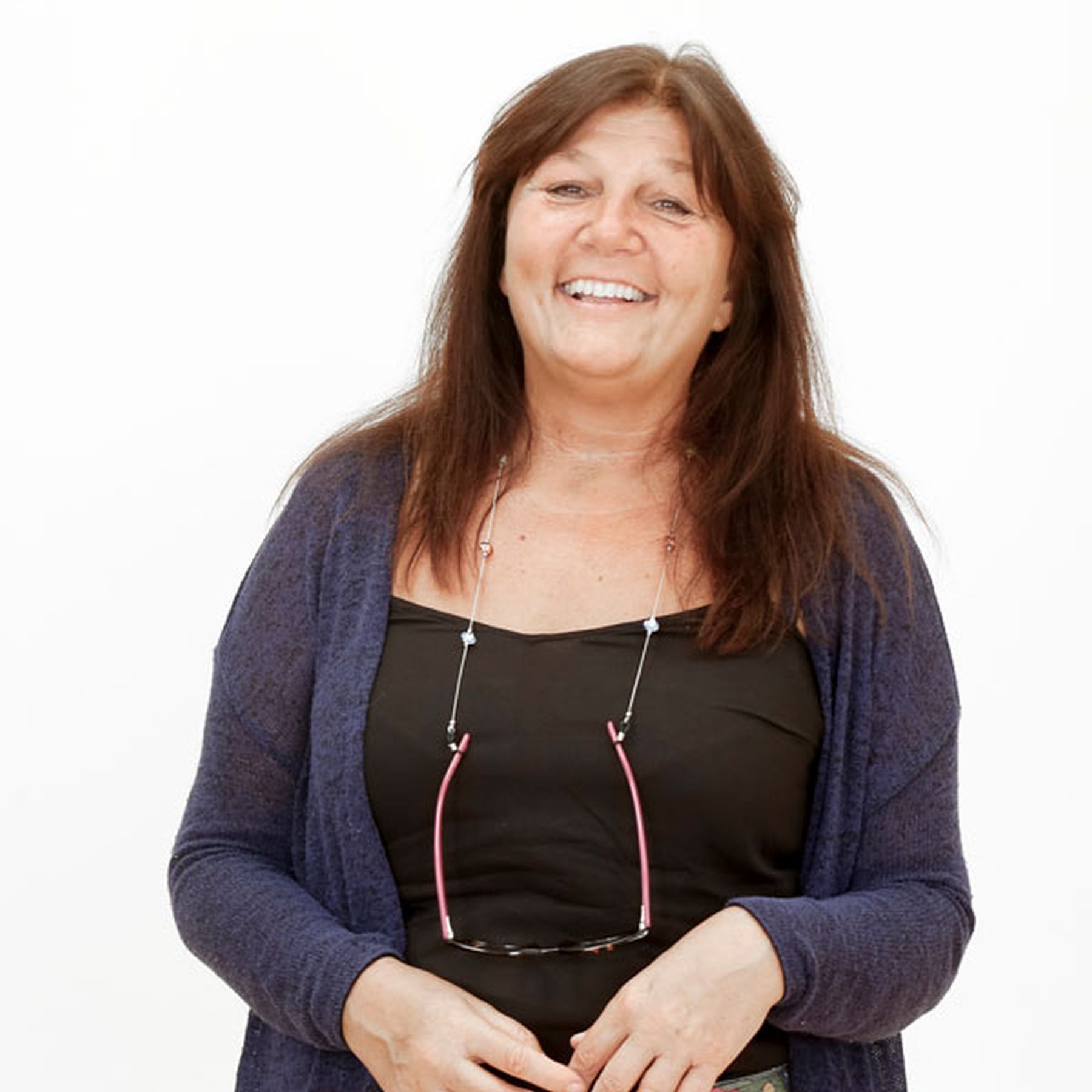 Sharon Nash
Lecturer
Sharon has worked extensively in formal and informal educational contexts for over 20 years, using theatre as a tool for empowerment and to promote learning and advocacy. As a facilitator, she has undertaken major projects for organisations including BBC Raw Stories, Hampshire County Council and the Hampton Trust. Her work has taken place in a variety of community settings including prisons, young offender institutions, pupil referral units, areas of urban deprivation, mental health units, sheltered accommodation and teenage mother and baby units. She has also co-directed a two- year storytelling project in Jasikan, Ghana that later toured to schools in the UK. Her experience offers real-life insight into how theatre and drama can be used to inform, present, represent or make a difference and how this can lead to meaningful employment after graduation.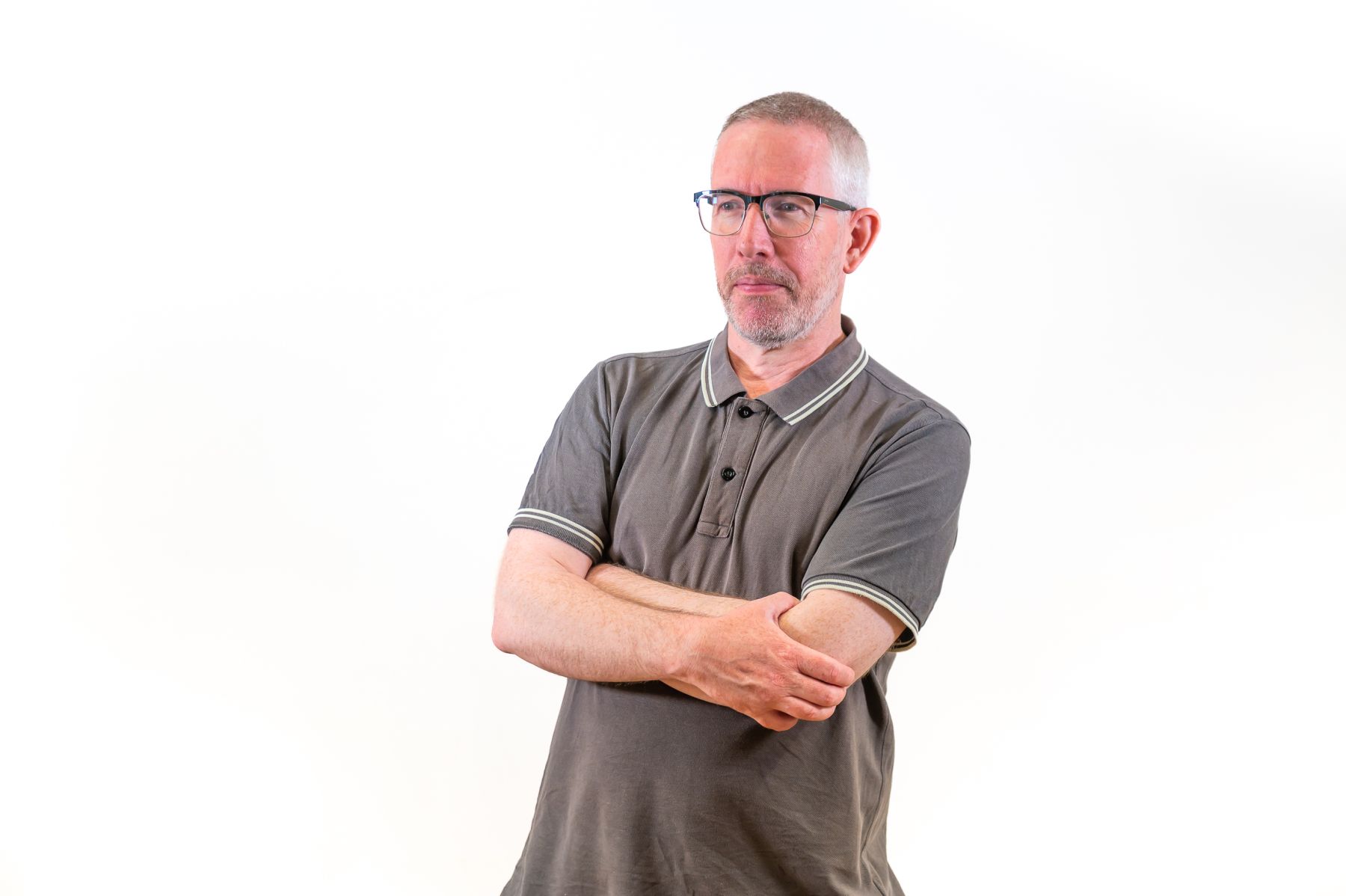 Steve Parker
Senior Lecturer
Steve's professional career includes production, songwriting, remixing, session playing, engineering, mixing, arranging and composition. As a writer and producer Steve worked in partnership with Pete Waterman for over a decade, developing projects and achieving releases on all major record labels (BMG, Sony, Warner, EMI, Universal, Jive/Zomba) and working on music projects for national TV and live events. Steve has achieved numerous top 40 singles and albums, attaining 11 platinum album sales. As a remixer, credits include well-known names such as Britney Spears and Kylie Minogue along with many more underground artists, achieving numerous number 1 dance chart positions. Steve believes that listening to and analysis of a wide range of material, coupled with a solid theoretical understanding is key to broadening your understanding of songwriting and of production and arrangement. His extensive experience helps students develop the practical skills and the work ethic and judgment required for a professional career.
Steve leads sessions in songwriting and in music production, delivering lectures, practical workshops, seminars and one-to-one sessions. He takes a practical task-based approach to teaching and developing skills and holds dear the belief that being able to realise your songs and musical ideas as effective demos is vital for any musician working in the music industry today.
Steve's professional industry experience informs all aspects of his teaching, experiences such as working to deadlines, making decisions, understanding commercial briefs, analysing and understanding unfamiliar styles of music, and being able to realise commercially viable products are central to the experiences he tries to create for students. Steve is acutely aware that while you're not always fortunate enough to work on what you want, what you create still has to be musically effective.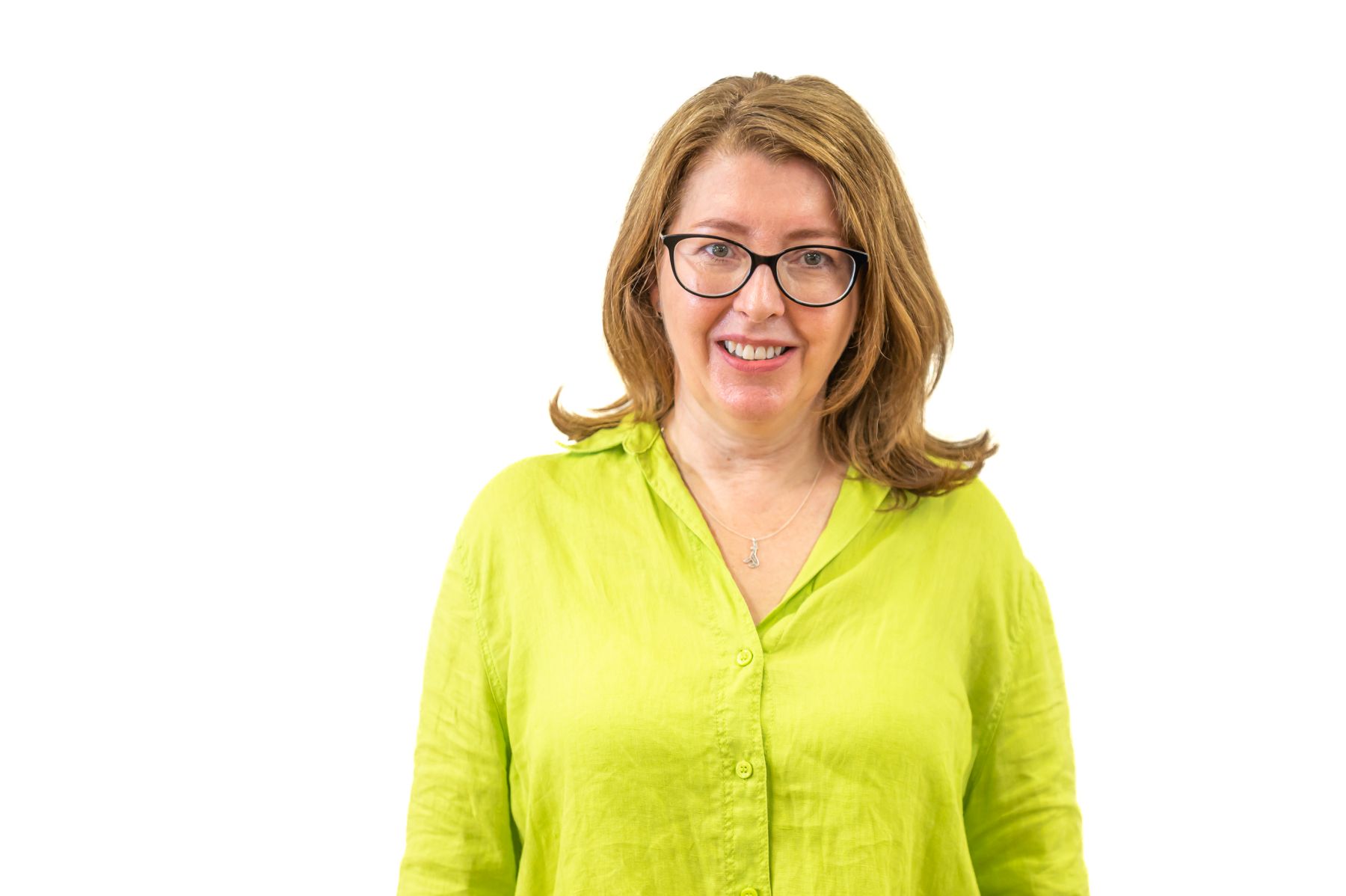 Helen Davies
Senior Lecturer
Helen is a popular music researcher. Her key research interests are gender and sexuality, music education, music and visual creativity, music in everyday life and ethnographic research. Her doctoral thesis, 'Music in the everyday lives of young teenage girls' (University of Liverpool, 2011), is based on ethnographic research in domestic and school settings in Merseyside. More recently, she has researched gender related issues for young musicians studying on popular music higher education courses and/or in early career. Since 2019, she has collaborated with the organisation UK Music on their research into diversity in the UK music industry. Currently, she is researching visual creativities for musicians. Helen is a Fellow of the Higher Education Academy, a member of the International Association for the Study of Popular Music (IASPM), and an editorial board member of IASPM Journal.
Helen is responsible for the design and delivery of all academic and popular music studies modules on LIPA's music degrees and foundation courses, including supervision and day to day management of a small teaching team. In these modules, students are encouraged to critically analyse their own and other musicians' practice and explore aspects of popular music culture and industry that are relevant to them. Helen brings her research interests and scholarly experience to all aspects of her teaching.
Selected outputs
Book chapters
2022 
'How do I look? The importance of visual analysis for musicians in popular music higher education.' In D. Walzer (ed.) The Handbook on Music Business and Creative Industries in Education. Sheffield: Equinox.
2021 
'Because I'm a girl': exploring experiences, practices and challenges relating to gender and sexuality for female musicians in popular music higher education.' In R. Mathias (ed.) The Routledge Handbook of Women's Work in Music, pp.26-35. London: Routledge.
2019 
'Preparing for the 'real world'? Exploring gender issues in the music industry and the role of vocational popular music higher education.' In C. Strong and S. Raine (eds.) Towards Gender Equality in the Music Industry. Education, Practice, and Strategies for Change, pp.29-44. London: Bloomsbury. 
Journal articles 
2019
'Gender issues in the music industry and popular music higher education: Exploring the experiences of young musicians.' Miscellanea Anthropologica et Sociologica special issue: Music as a social phenomenon – theoretical concepts and empirical inquiries, 20/2, 211–227. 
2013
'Never mind the generation gap? Music listening in the everyday lives of young teenage girls and their parents.' Volume! La revue des musiques populaires, 10/1, pp. 229-247. 
Conference presentations 
2022 
'Technological change, visual creativities, and popular music higher education.' International Association for the Study of Popular Music UK & Ireland Branch Biennial Conference. University of Liverpool, 31 August-2 September. 
'UK Music Diversity Report 2020: the data behind the report and actions.' UK Music - Music Academic Partnership Symposium. Online, 26 May. 
2018
'Preparing for the 'real world'? Exploring the role of music education in addressing gender and sexuality issues experienced by young popular musicians.' Association for Popular Music Education conference. Middle Tennessee State University, 24-27 June. 
2017 
'Young musicians, gender and sexuality: researching the issues in an educational context.' 1st Symposium of the LGBTQ+ Music Study Group. Edge Hill University, 27 May.
Dan Sanders
Subject Leader Music Production
MA PGDip FHEA Subject Leader, Music Production, School of Music 
As a self-employed music professional, Dan delivered projects with major and indie labels for 15 years before joining LIPA full-time. Day-to-day negotiation with A&R, artist management and label executives plus a practice-based understanding of music rights shaped Dan's experience, allowing him to pick up multiple platinum sales awards for his production work along the way. Dan now looks at how the new generation of music entrepreneurs can meet the challenges of a changing music industry.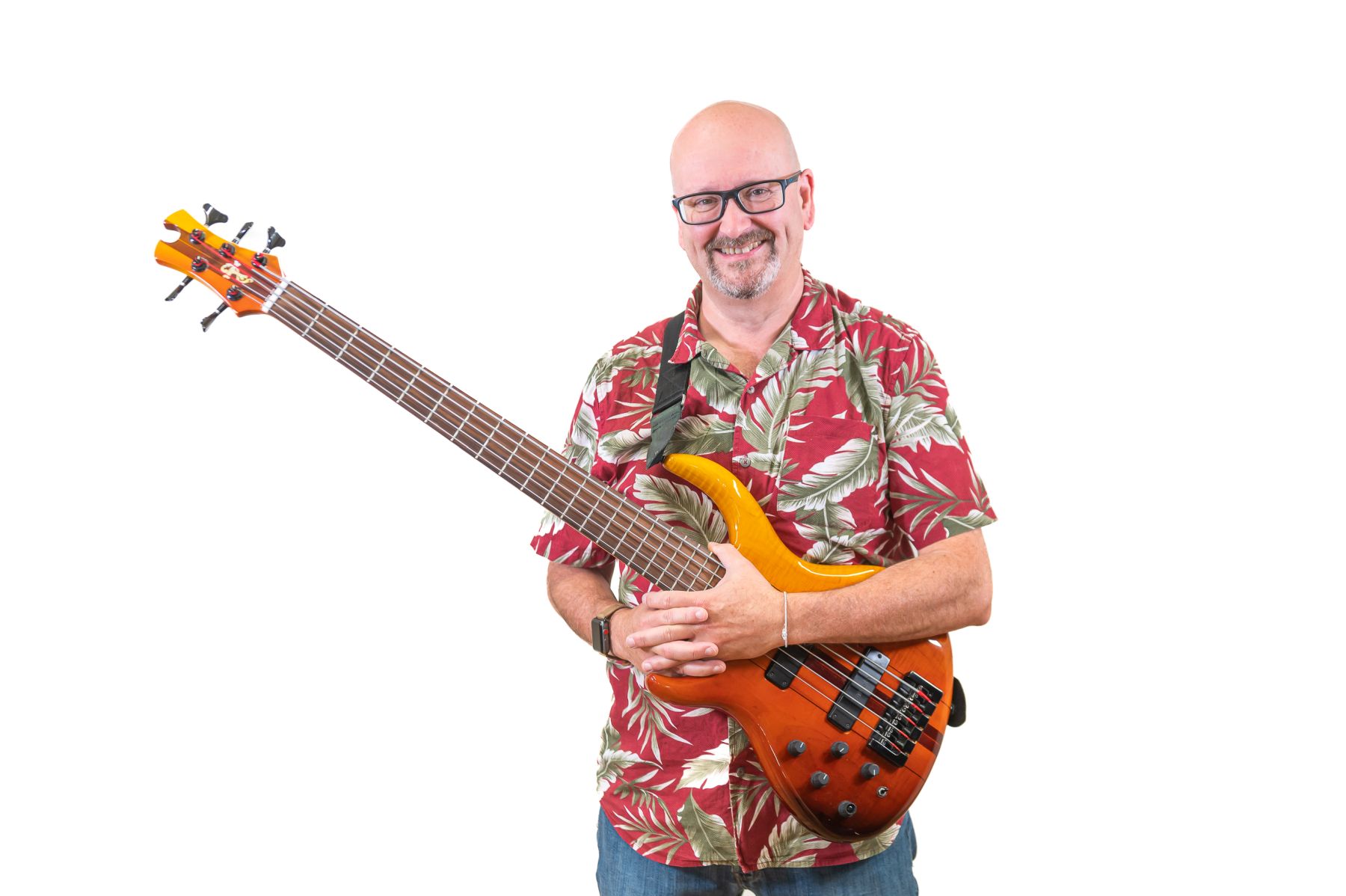 Tim Pike
Course Leader and Senior Lecturer
Tim studied music at Breton Hall College starting on oboe but switching to bass guitar midway through. He is a multi-instrumentalist playing bass guitar, guitar, keys, saxes and double bass.
After graduating he embarked on a career as a session musician and teacher. As both a music-reader and improviser, Tim has performed in theatres in the UK, recording sessions in London, playing for theatre shows at the Edinburgh Fringe and many jazz gigs. He was invited to teach at two of the institutions that he had previously studied at, and teaching became the dominant passion. After completing his MA in 1994, Tim began full-time teaching at LIPA in 1995. Since then, as well as teaching, Tim has mainly focused on jazz gigs on bass guitar for pleasure. He also turned his hand to other varied projects including the pre-production and recording of music played at The Beatles Story exhibition, to performing with China Crisis, and editing the music manuscript for Bill Bailey's songbook. He can currently be found playing bass in two big bands (one with a weekly residency), and also holding the bass chair at the Liverpool Jazz Club's monthly sessions.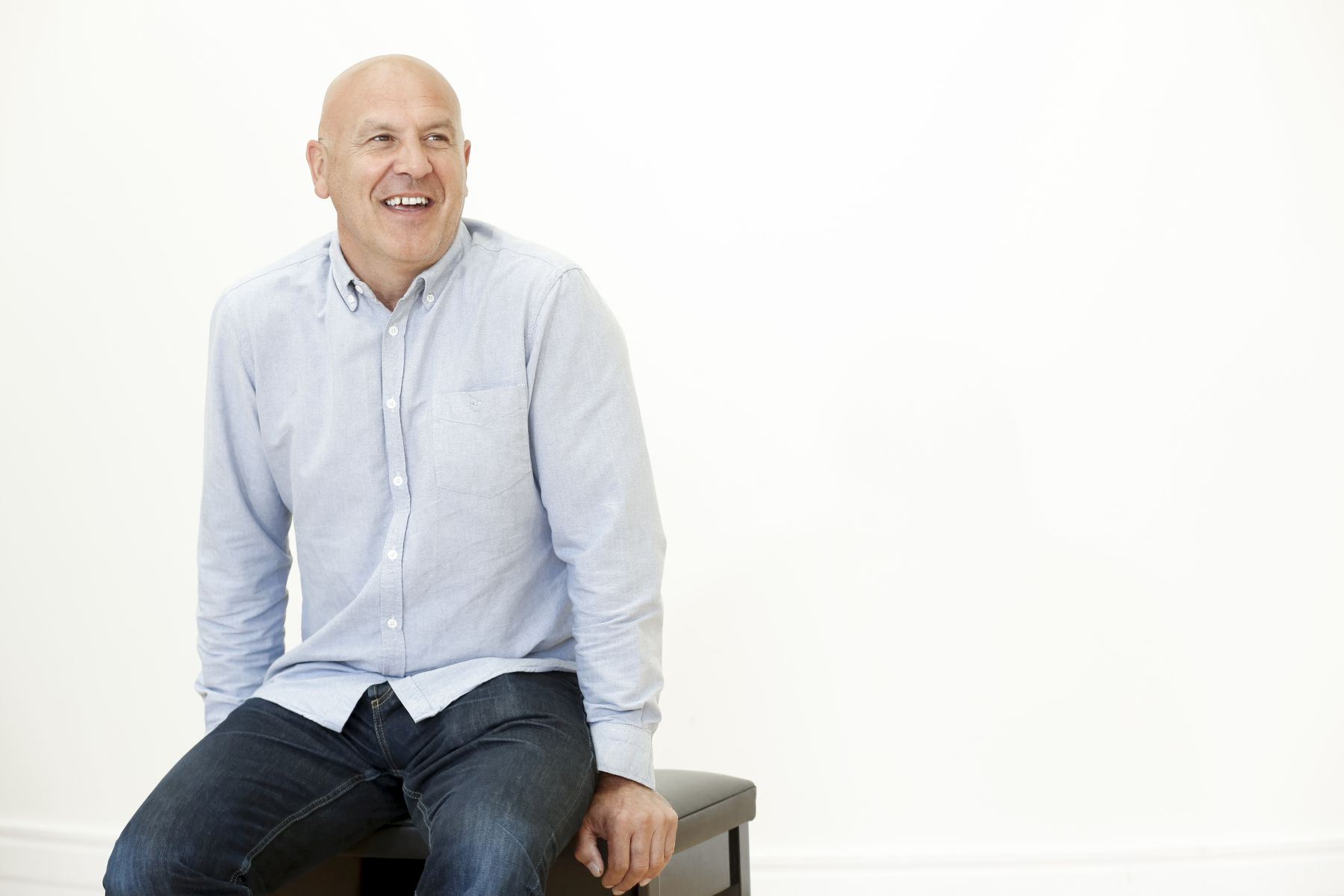 Mark Atherton
Lecturer
Mark works as an engineer and producer for artists requiring further production work on their material. Mainly focused on electronic music, the majority of his work is in desktop audio. Mark has worked with labels including Soulfuric Recordings, Defected and Ministry of Sound and artists such as Joe Roberts and Melanie Williams. He feels that understanding how to get the most from today's multi-functional music production programmes are key to helping artists realise their creative aspirations. Having spent 15 years in music production, Mark believes in showing students the possibilities first, then allowing them to shape these possibilities around their own projects.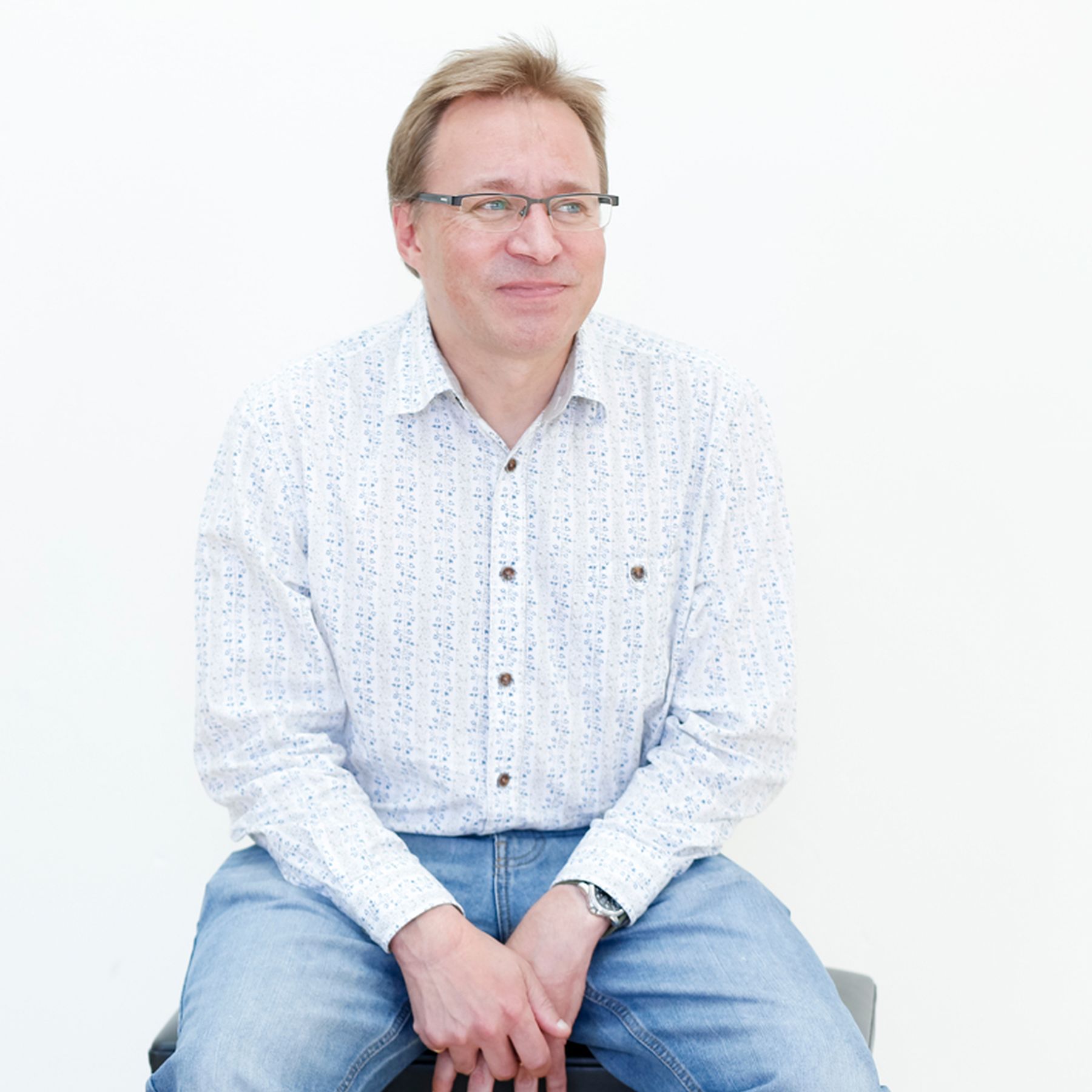 Joh Thornton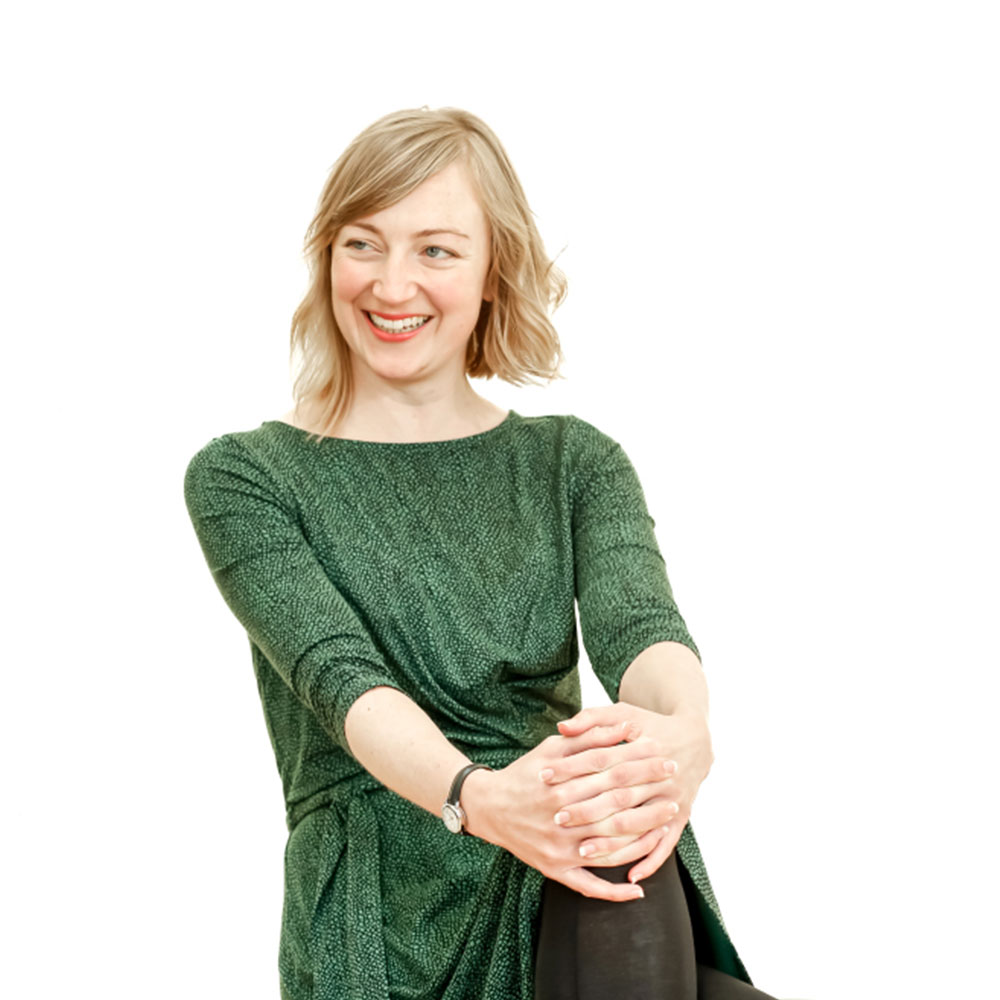 Lois Maskell
Lecturer
Lois has been shortlisted for the Linbury Prize for Stage Design and was a finalist in the BBC Design Vision competition. Recent collaborations as a set and costume designer include Action Transport Theatre, 20 Stories High, Royal Exchange in Manchester and the BBC comedy series The Mighty Boosh. In 2012, her site-specific designs for renowned company dreamthinkspeak were selected to represent UK design for performance in an exhibition at the V&A Museum in London. She believes that giving students the freedom to learn is essential for them to develop new skills. Her continued professional practice ensures her teaching is current and reflects industry standards.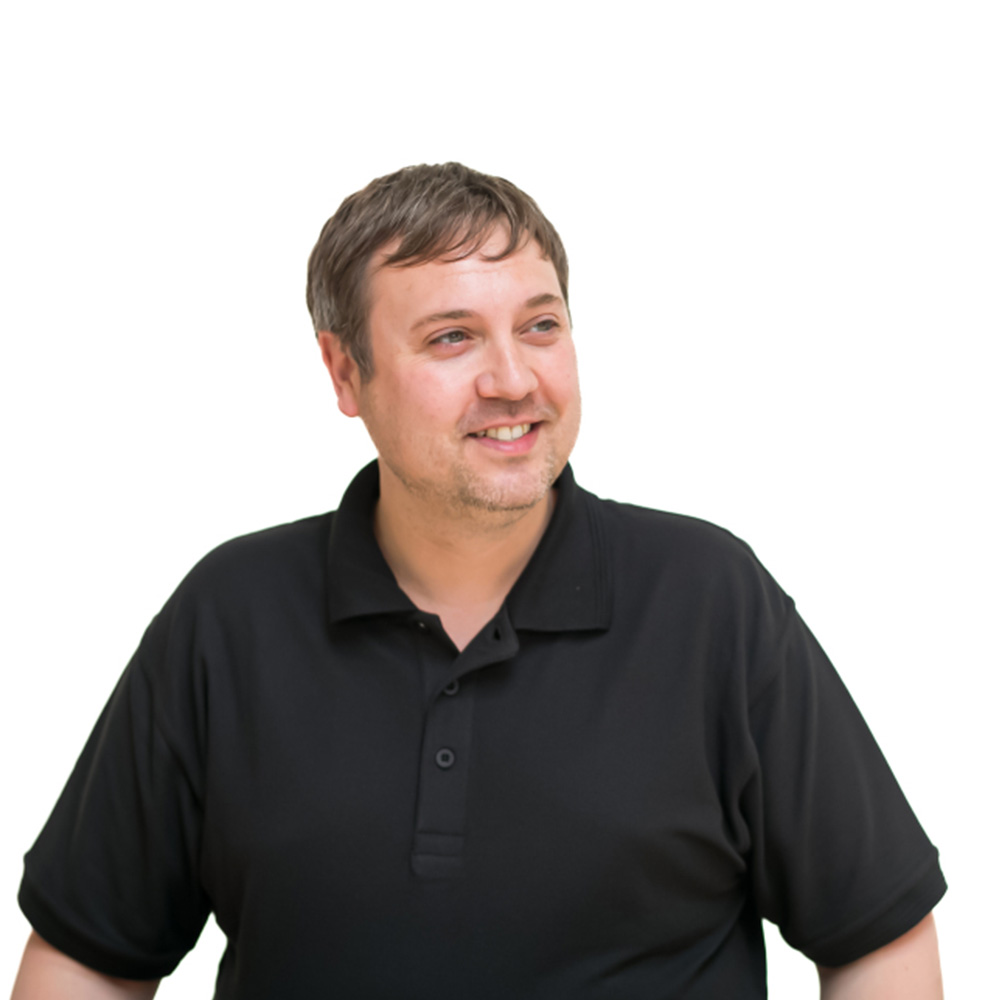 Paul Halgarth
Course Leader Theatre & Production Technology
Paul has worked as a freelance lighting designer, re-lighter, lighting control programmer and production electrician. He has worked for the Crucible Theatre, Sheffield and West Yorkshire Playhouse, Leeds on drama, musical and dance productions, as well as co-productions with Birmingham Rep, Liverpool Everyman, Phoenix Dance Theatre and Slung Low, among many others. He exhibited a lighting design for Flight Paths at the exhibition, Make: Believe in 2015. Paul's experience with some of the industry's leading lighting designers and creative teams on different scale events means he can impart industry-standard practices and equip students with the skills needed to work in the field.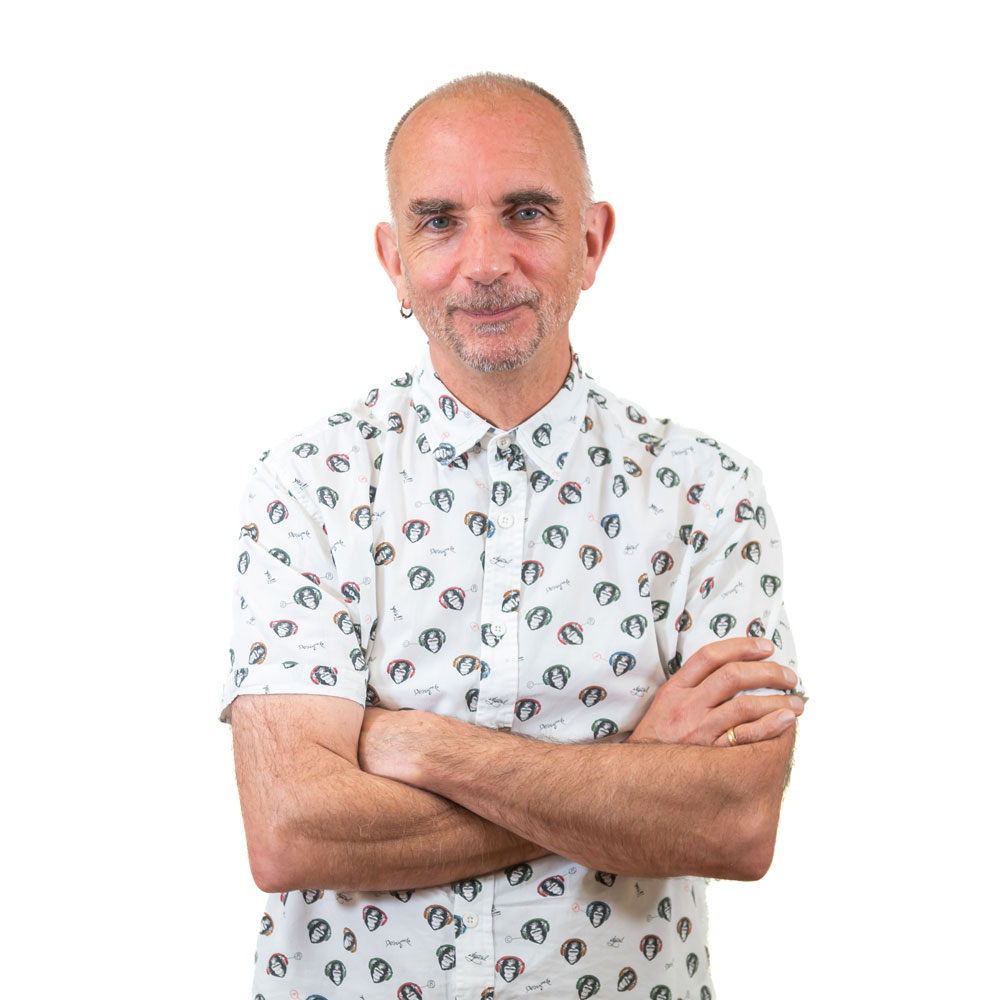 Ashley Shairp
Course Leader Theatre & Performance Design
Ashley has designed numerous shows for theatre and companies around the UK, ranging through classical drama, new plays, musicals, pantomimes, dance work and outdoor promenade performances. He has always been very hands-on with scene painting and prop making. Ashley's current venture, with partner Sam Heath, is Solotoria, a theatre-for-one extravaganza which has been exhibited at the Prague Quadrennial and the V&A in London. He says that making performance should be fun, and this has permeated all of his work and teaching. Ashley firmly believes in 'having a go' without fear of failing or taking risks, and he encourages students to do the same.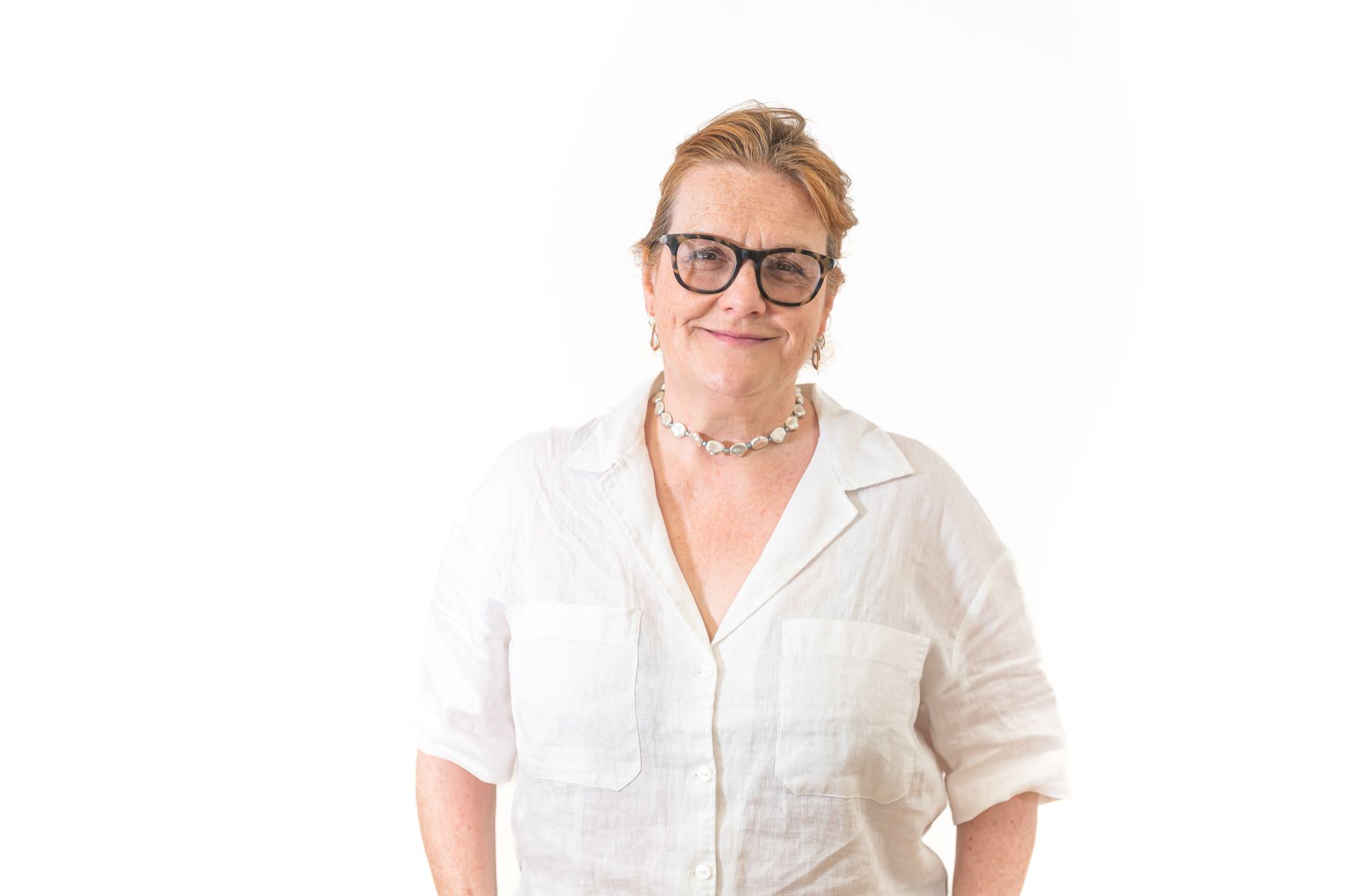 Emma Wright
Lecturer
Emma worked as a design assistant, scene painter, prop maker and production co-ordinator at a special effects creature workshop at Shepperton Studios, before becoming a production manager at the Liverpool Everyman & Playhouse. She enjoys running explorative making workshops and using her breadth of experience to mentor students on their production work, encouraging them to apply and develop their skills on varied projects. Emma feels that learning on the job is a great way to nurture practical skills, as well as a committed work ethic and collaborative skills – and hopefully have fun at the same time.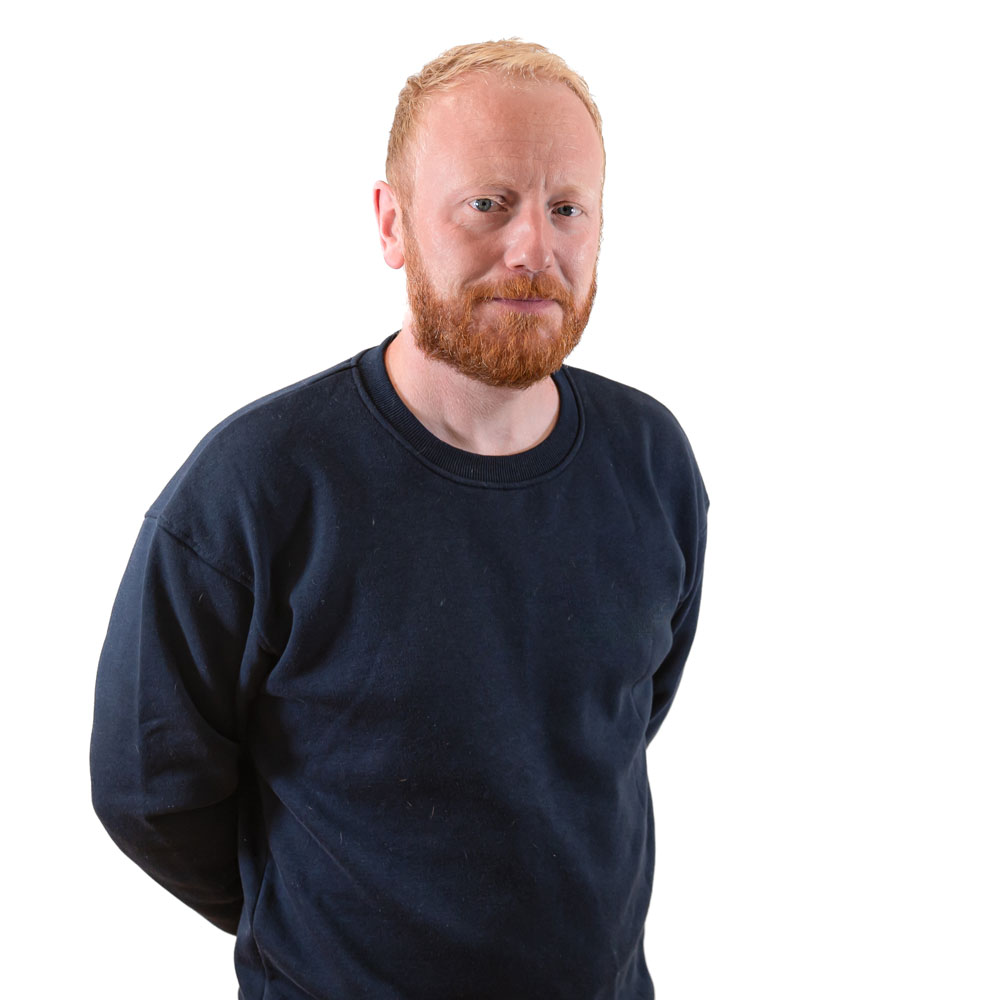 Steve Davies
Head of Department, Filmmaking and Creative Technologies
Steve is a filmmaker with nearly 20-years' worth of industry experience, working on documentaries and network dramas. He's creative director of his own production company, filmcafe, which has worked with clients such as the BBC, NHS and McDonalds including unique immersive imaging systems for both ultra-high resolution markets and mobile platforms. His PhD is in virtual reality video, concentrating on user-centred approaches to media creation and consumption by exploring interactions with media in virtual environments.
Before joining LIPA, he worked in universities across Wales, lecturing in television, filmmaking, cinematography and digital media.
Ryan Taylor
Lecturer
Ryan has a specialist knowledge of scriptwriting, transmedia storytelling, paratextuality, convergence culture, fandom, American television, media representations of gender, horror film theory and screenwriting. Having worked in academia for over a decade, he has lectured at various universities (including The University of Southampton and The University of Portsmouth) and taught modules/topics on: Crime Television; Gender, Sexuality & Cinema; Early Hollywood; British Cinema, Horror Film; Cultures of Consumption and Screenwriting. He is also a member of the advisory board of peer reviewers for three academic journals and has written numerous articles and book reviews, along with presenting papers at various internationally prestigious conferences.
While at LIPA, and specialising in scriptwriting practice and broader topics of media theory, Ryan delivers modules on the Filmmaking and Creative Technologies programme which include: Story, Script & Authorship (Level 4); Writing for Camera & Audio (Level 5); Devised Collaborative Live & Digital Performance (Level 5); Spoken Word (Level 6); Cross Platform Perspectives (Level 6); and Core Ideas/Theories (Levels 4, 5 & 6). Throughout these modules, Ryan has been a keen advocate for workshopping and peer feedback and is especially enthusiastic about active, student-centred learning. Indeed, he believes that lecturers are not the custodians but rather the facilitators of knowledge and it is their job to encourage rather than dictate critical discourse, intellectual enquiry and creative practice. As such, he strives to create an environment of interactive exchange in which learners can discuss their ideas and, collectively, we can stitch different perspectives together to form a larger holistic understanding. Within such an environment and collaborative knowledge community, we can all investigate, debate and learn together - it is only through communal exploration and discussion that we can analyse artistic practice and develop our own skills as storytellers.
Ryan's lectures/research interrogate social inequalities concerning race, gender and sexuality and the ways in which unequal power relations are normalised/challenged by our storytelling cultures which have never been more important as we live in a polarised world of division, fragmentation, and misinformation. However, storytelling enables us to communicate our perspectives, speak truth to power and give voice to diverse cultural experiences. Storytelling is where we can imagine a better future and bring it to life.
This year, Ryan's key publications include:
Chapters in Edited Collections:
Dexter: Forensic Scientists, 'Orientated' Audiences & the Dark Defender of the Social Order. In R. Janicker (Ed.), The Scientist in Popular Culture. Maryland: Lexington Books.
Journal Articles: 
Bryan Fuller's Hannibal: Cannibalizing the Canon. Published in the special issue of the Journal of Screenwriting entitled 'The New Screenplay? Emerging Screenwriting Styles, Modes, and Languages' [expected November 2022).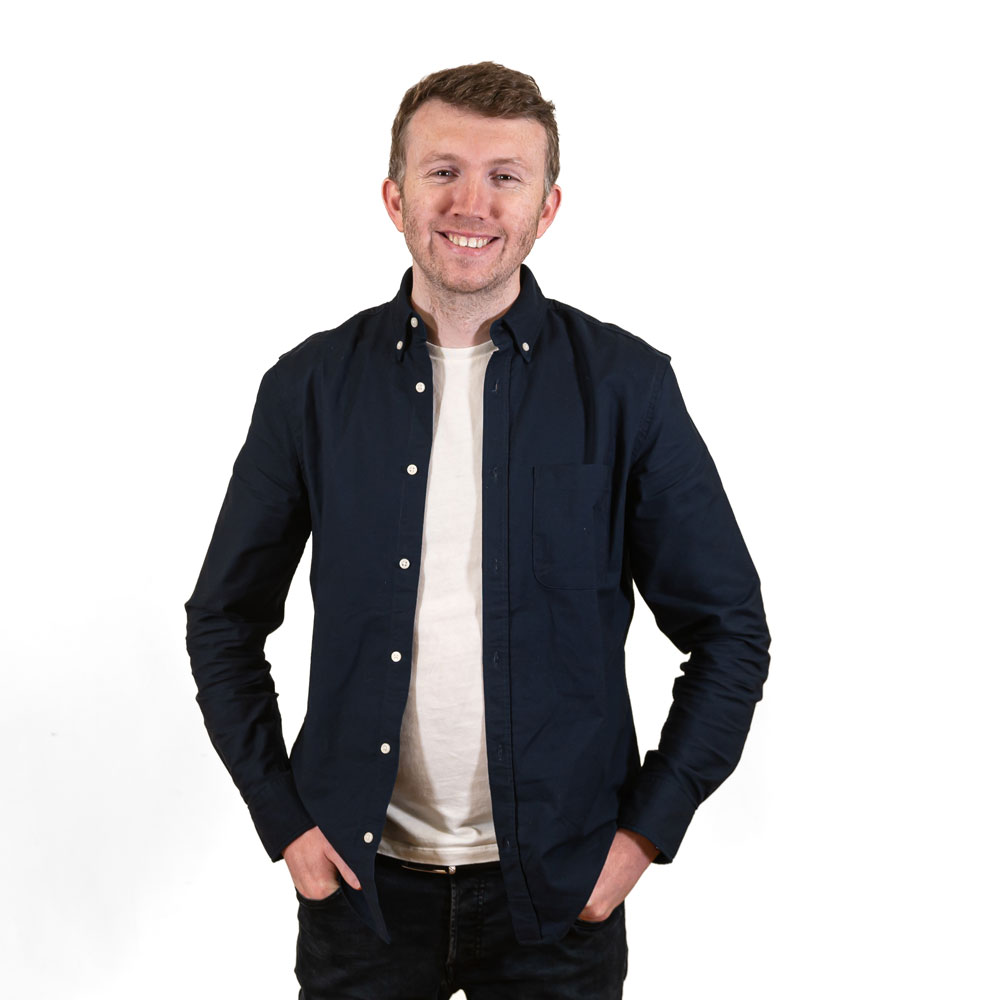 Jack Condell
Visiting Lecturer
Karen Berg
Lecturer
From a very early age Karen has been passionate about clothes and costume. Having trained in Fashion Design at Loughborough College of Art & Design, she began her career in costume, as a wardrobe assistant at the prestigious Haymarket Theatre Leicester (now the Curve Theatre), during which time she had the opportunity to work with some prestigious designers and actors. The following year she became head of wardrobe in Leicester at the Phoenix Arts Centre. Her costume design career took off in Liverpool, at the Everyman Theatre where she spent 10 years as costume designer and head of costume. Since the mid-1980s Karen's career has been firmly based in the Northwest where she has also had the opportunity to work in most areas of the industry including theatre, Film, TV and commercials. In the early part of this century Karen, worked on the award-winning teen drama Hollyoaks, as art director. In more recent years Karen has returned to the world of costume and fashion, to teach within Liverpool Education Authority, City of Liverpool Community College and now LIPA. Karen is a fully qualified teacher at post 16 years with a Cert Ed & a PGCert. Karen is also a member of The Costume Society & the teaching union, UCU and sits on LIPA's Green Team committee, whose aim is to make LIPA a more sustainable and environmentally active institution.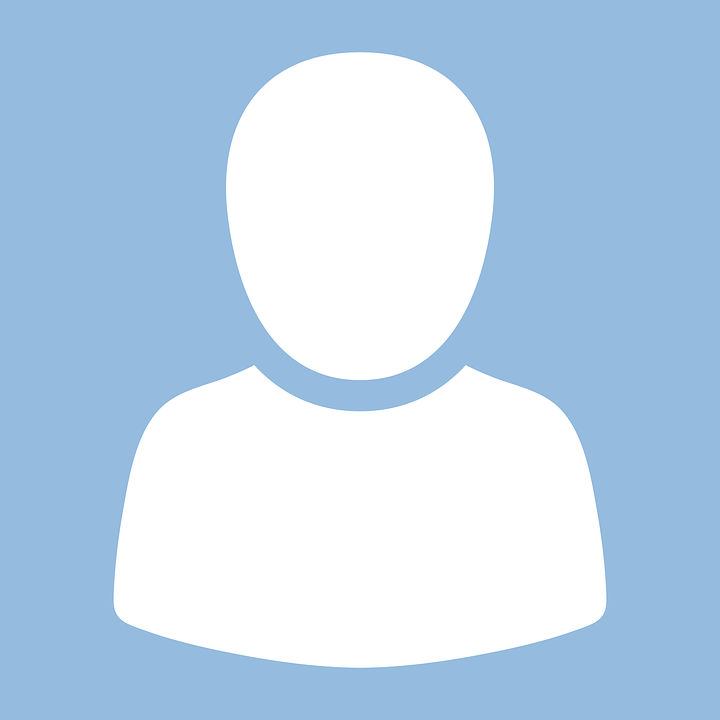 David Neat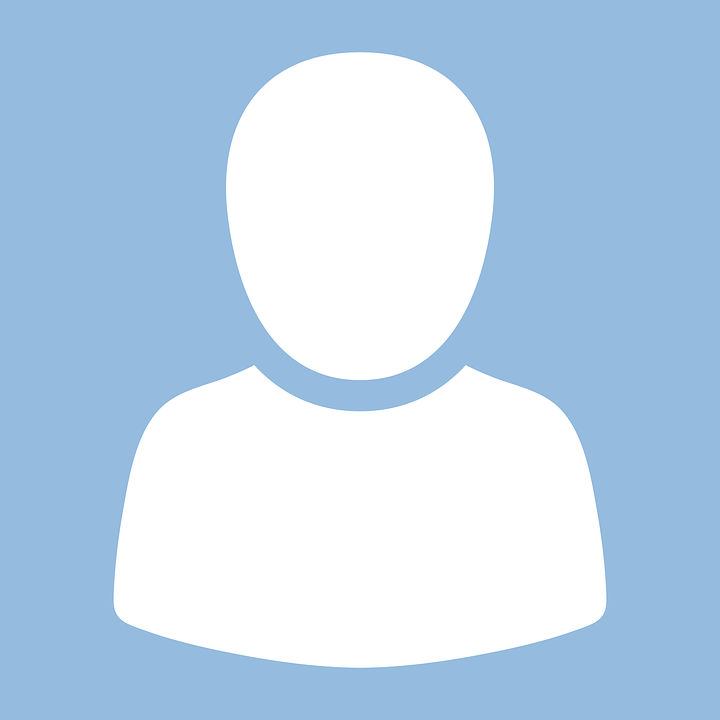 Martin Isherwood
Head of Music
Martin has many years' professional experience as a songwriter, producer and music entrepreneur. He has achieved top 20 UK chart success and received a number of songwriting awards including winning BBC Song for Europe in 2003. He has been Head of Music at LIPA since 2001 and is a member of UK Music Skills Academy and has served on the Boards of many music organisations and urban regeneration projects. Martin has featured in a number of TV and radio programmes, panels at music industry conferences, presented songwriting papers at Higher Education conferences and published research commissioned by the Higher Education Academy in 2014.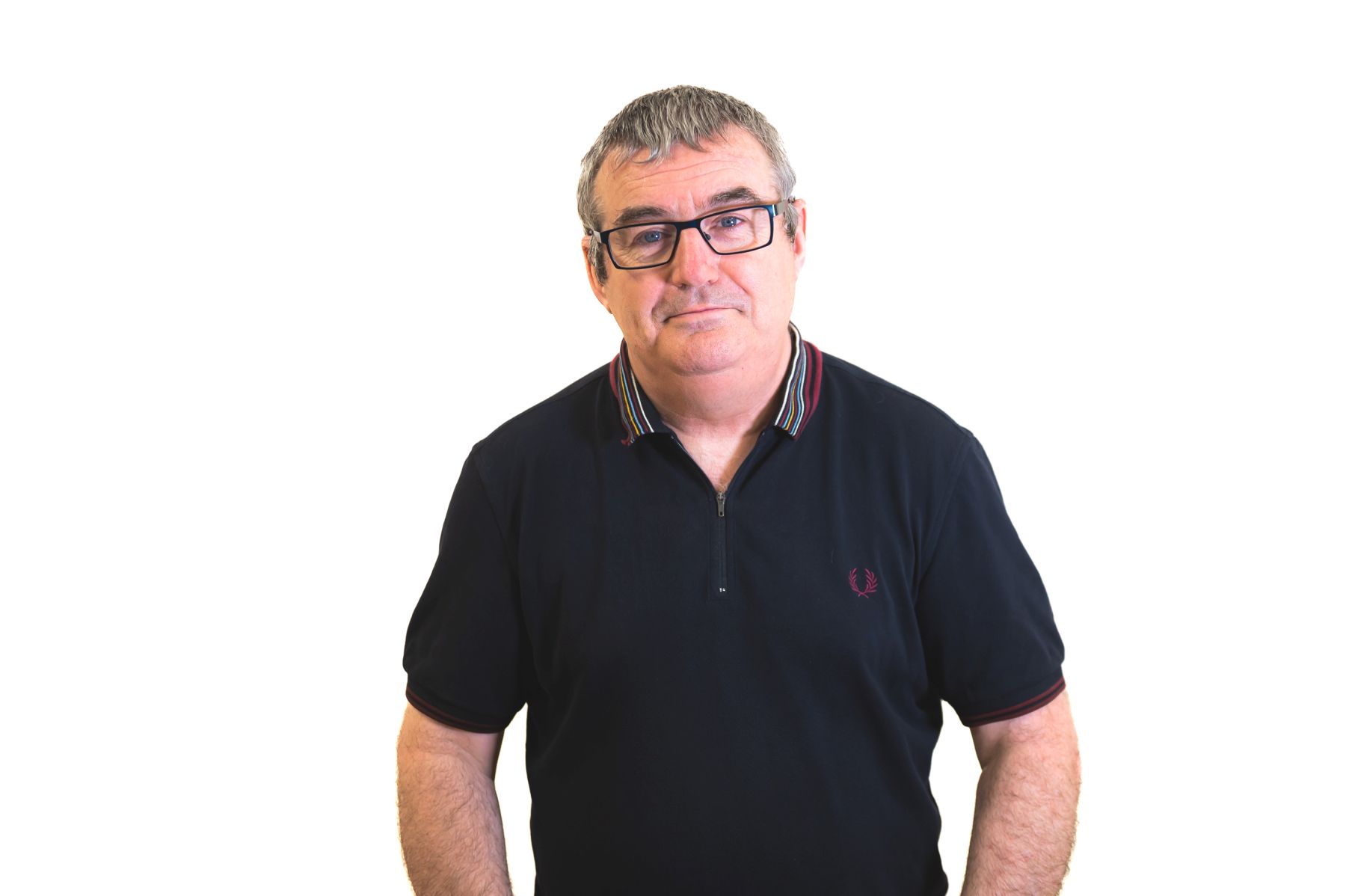 Keith Mullin
Music Department; Subject Leader Professional Practice & Music Business, Management Department; MA Course Leader
MA, PGDip, FHEA Course Leader  
Keith is a member of Liverpool band The Farm and works as a freelance music professional. The band's first album reached number one in the UK and they continue to perform at festivals and UK venues. He has also managed bands and artists, and co-owned independent labels Honey Records, Produce Records and recently Vile Entertainment. Keith was also a member of The Justice Collective achieving the 2012 Christmas number one with their recording of He Ain't Heavy, He's, My Brother, working with Guy Chambers, Sir Paul McCartney, Mick Jones from The Clash, Robbie Williams and former Spice Girl Mel C.
With over 30 years' experience in the music industry, he has acquired a knowledge and experience of the industry's management structures and common business practice which he passes on to his students. He uses a mixture of approaches and methods to ensure that learning feeds into career-focused development for musicians and artists.
With an MA in Music Industry Studies, and PGCert in higher education teaching, he has mentored and taught numerous musicians who have gone on to enjoy successful careers in the music industry as songwriters, managers, A&R managers, live music industry media and digital marketing professionals. He continues to maintain relationships with many professional entertainment companies, publishers, record labels, agents, managers, promoters. In addition, he has performed with numerous experienced artists such as, Mick Jones (The Clash), Paul Heaton, Suggs, David Bryn, Susan Vega, Fun Lovin Criminals, Happy Mondays, Take That, Eurasia, Clean Bandit, Madness, The Stone Roses, Beverly Knight, Lightening Seeds, BA Robinson, New Order, Peter Hook & The Light and many other high-profile artists. More recently he worked alongside Rob Sloman as associate producer, composer and music director for the documentary Howard's Way, the documentary currently features on sky documentaries.
Keith teaches a broad range of subjects across the disciplines of music and management, music industry and business, professional practice, research skills, practical project, work, live music and events, performance techniques and coaching. Keith's industry knowledge and experience permit a relevant contribution to teaching and learning across multiple disciplines.
Keith possesses an extensive portfolio of professional experience having worked in the music and creative industries for 32 years. Working as a successful artist/entrepreneur since 1989 to the present day, has assisted in acquiring a comprehensive knowledge of music industry conventions and contemporary business practices. Enabling the application of music industry insights and practices within educational settings. Professional experience in Keith's view is "an integral part of preparing students for a profession, through linking theoretical studies to deliberate practice and their learning"
Publications
What is a good higher education teacher? "Am I what I say I am?" Published 2017-04-18 LJMU Innovations In Practice
Hillsborough Justice Tour 2012 - The John Robb Diary, Book, Chapter Contribution
Music releases
Albums
Spartacus (1991)
Love Sees No Colour (1992)
Hullabaloo (1994)
Pastures Old and New (1986)
Spartacus Live (1991) 
Groovy Times (1991)
Best of The Farm (1998) 
The Very Best of The Farm (2001) [compilation] Back Together Now! Live (2006) All Together with The Farm (2007) [live album] Singles.
Keith's songs have featured on 90-compilation albums
Singles
Hearts and Minds (1984)
Steps of Emotion (1985)
Some People (1986)
Body and Soul (1989)
Stepping Stone / Family of Man, Groovy Train, All Together Now (1990)
Sinful! (Scary Jiggin' with Doctor Love) with Pete Wylie, Don't Let Me Down, Mind (1991)
Love See No Colour, Rising Sun, Don't You Want Me, Love See No Colour (re-mix) (1992)
Messiah, Comfort (1994)
All Together Now (Everton FA Cup Final version) (1995)
All Together Now 2004 (feat. SFX Boys Choir) (1994)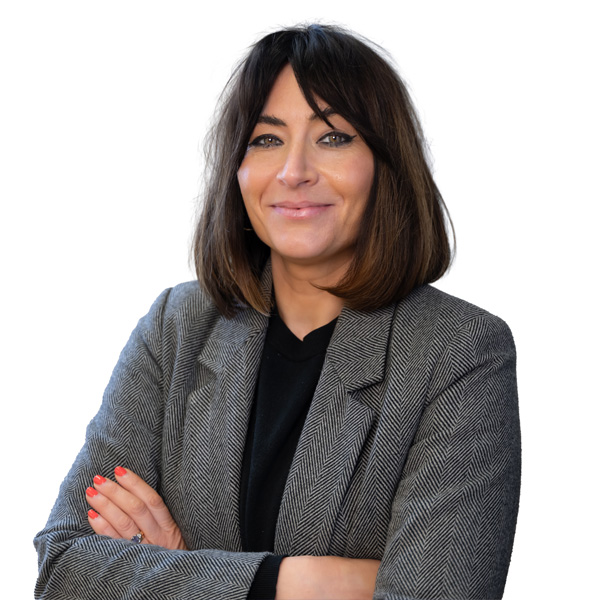 Eva Petersen
Lecturer
LL.B (Hons), PGDip, MRes, FHEA, PhD candidate.
Eva was lead singer of The Little Flames, a band that also featured Miles Kane. They toured extensively and supported Arctic Monkeys, The Coral and The Zutons. As a solo artist she's written and recorded with Guy Chambers and Echo and the Bunnymen guitarist Will Sergeant on her album Emerald Green Eyes. Her latest work, Voices of Winter Palace, was recorded with the Budapest Symphony Orchestra. Eva is currently undertaking a practice-led PhD and believes the best way to understand popular music contexts is for students to apply the relevant academic theories to their experiences as practitioners.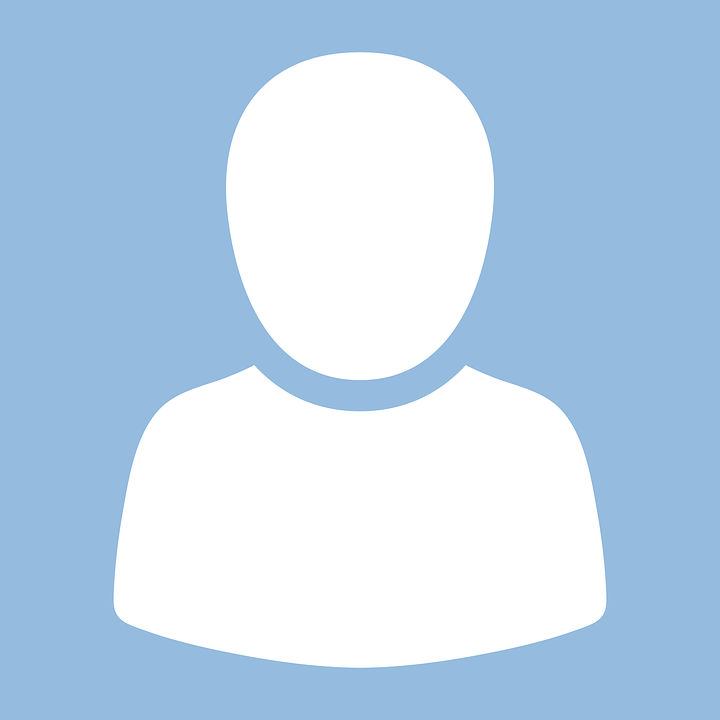 Paul Mitchell-Davidson
Lecturer
Paul has been a professional musician for over 50 years, starting out in pop music before moving on to jazz and classical. His career has spanned radio, TV, theatre and dance and he has worked as a studio session musician for radio and TV as well as a composer, arranger, musical director, conductor and performer. Paul has arranged for pop and rock acts including rap artist Red Venom, N-Trance and China Crisis. Having worked in most areas of the music profession at the highest level, he is able to pass on the techniques and pragmatic elements involved in making a living writing music.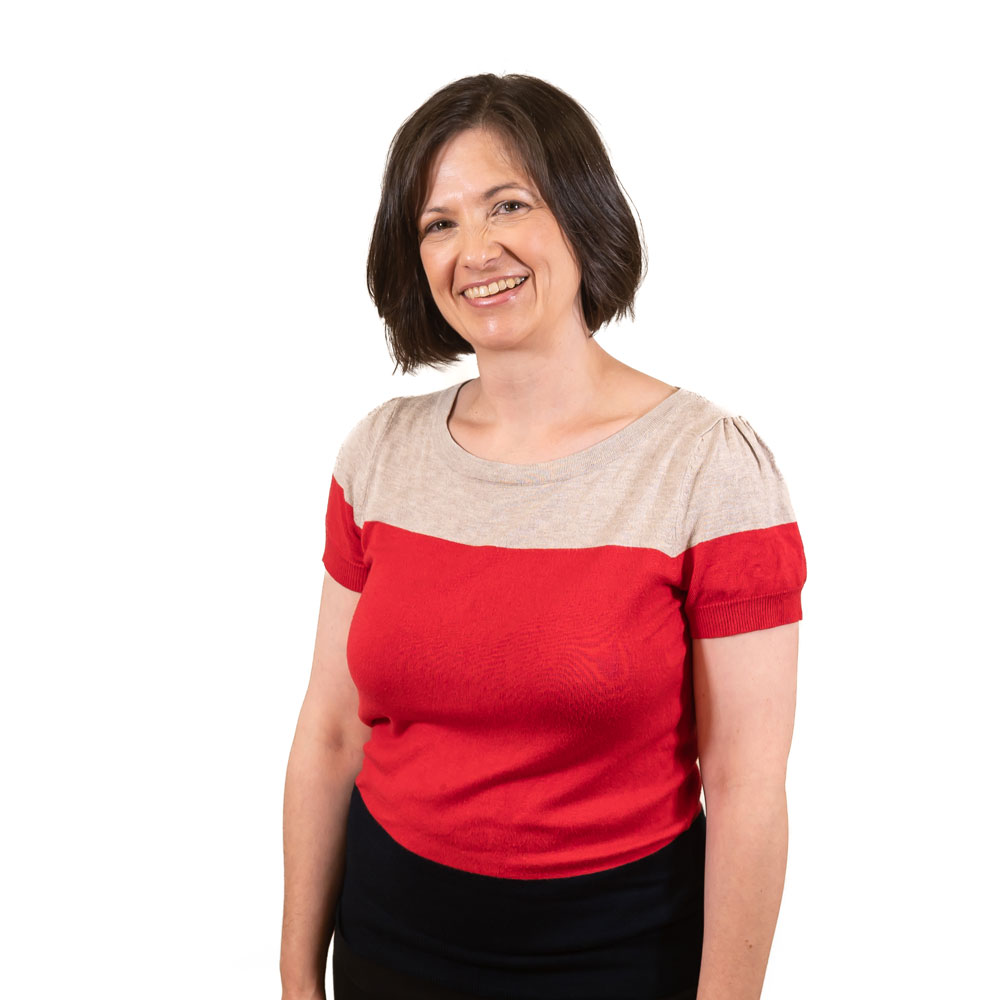 Kate Blair
Teaching Fellow
Kate is a singer-musician who has enjoyed a dual career as a performer and teacher since the early 2000s. An experienced vocal and performance coach holding both a PGCE and an MA by Research in Vocal Pedagogy, Kate has a particular interest in working with pop/rock artists in order to develop their individual sound and the expressive skills required for effective live and recorded performance.
Kate specialises in contemporary vocal technique, rooted in an in-depth knowledge of the anatomy and physiology of the voice and 'voice science'. Having trained extensively with international voice pedagogues in a wide-range of areas such as Estill Voice Training, Accent Method and Primal Voice, Kate continues to develop her teaching and performance practice, keeping up to date with the latest research.
Vocal health and rehabilitation are key areas of Kate's practice and she is an active member of The British Voice Association, regularly working and training alongside interdisciplinary voice professionals, such as speech and language therapists. Kate works with singers to develop efficient vocal technique and an understanding of how to look after the voice, reducing the risk of vocal fatigue and other vocal issues which may arise as a result of busy gigging and recording schedules.  This technique also underpins the exploration of the capabilities of the vocal instrument and the development of the artist's individual sound and expressive performance.
Kate's approach is holistic and she draws on a wide range of research and related practice in order to develop the skills required by the contemporary singer and artist-songwriter. Kate's research interests include interdisciplinary approaches to contemporary singer training; her postgraduate research focussing on Laban technique and Michael Chekhov technique.  Her current research centres on somatic movement practices and how they may be utilised in order to build healthy vocal technique and to develop stage skills such as physical expression, emotional connection, stage presence and artist persona. Kate plans to extend this work to explore the use of physical techniques in combination with other approaches, such as Primal Sound.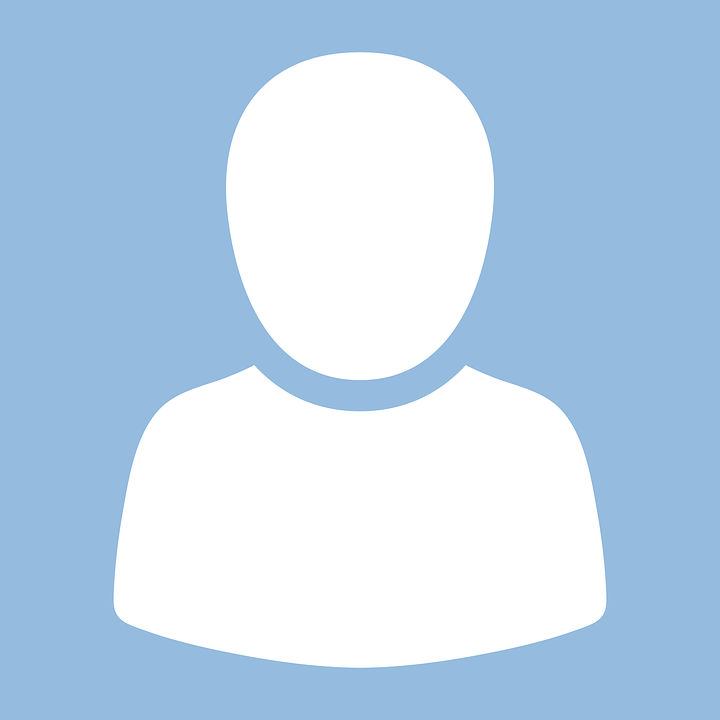 Clare Canty
Teaching Fellow
Clare has been teaching for more than 20 years and singing for even longer. She has worked as a studio session singer, live backing vocalist and radio DJ, as well as writing and recording her own songs. In the 1990s, she fronted dance act Lucid, achieving top 40 singles and performing on Top of the Pops. Having experienced the 'pop star lifestyle', Clare understands the fun-side and challenges involved in such things as media attention and giving interviews, live TV, club PAs, photo shoots, making videos and touring. In her teaching she uses a holistic approach, combining physical exercises and confidence building techniques to help each singer find and express their own unique voice.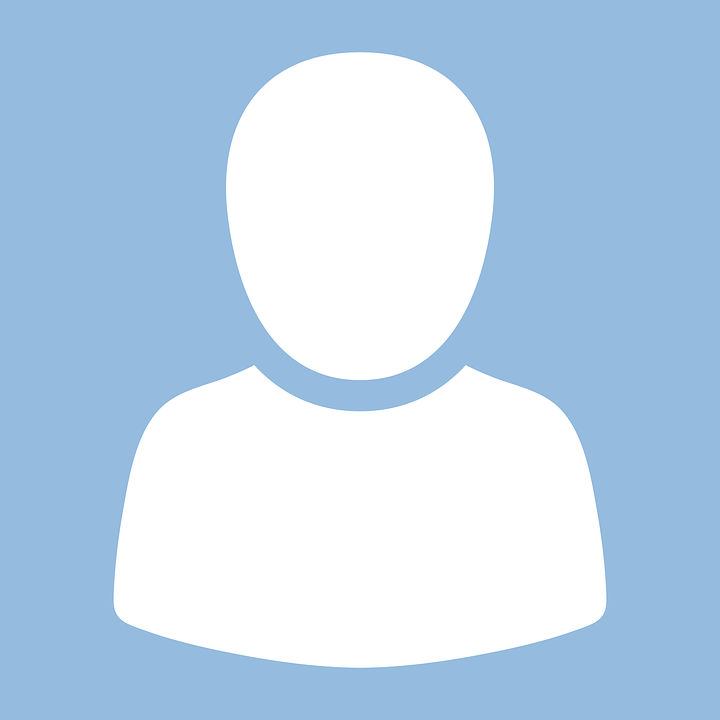 Pete Fairclough
Teaching Fellow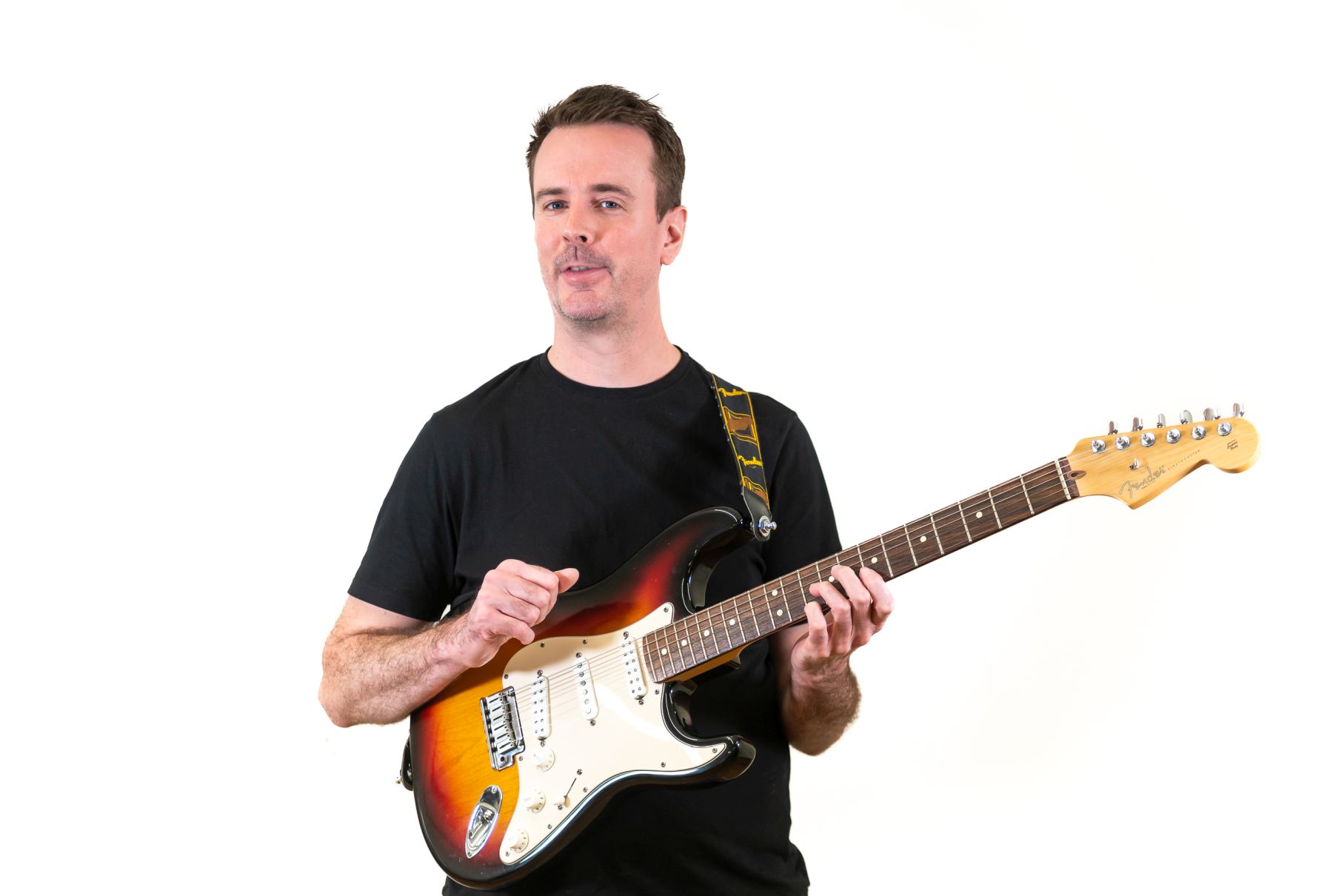 Jim Faulkner
Teaching Fellow
Jim Faulkner has been a professional guitarist for more than 20 years, working in studios, touring bands, theatre shows, tribute shows, and original bands. 
Known for his versatility, he has recorded and performed in genres as diverse as contemporary classical music, progressive rock, fusion, contemporary jazz, traditional jazz and world music. 
He has appeared at venues across Europe and continues to perform regularly with a variety of artists across the UK. Primarily known as a jazz guitarist, Jim has performed at many UK jazz festivals including Manchester, Liverpool, London and Brecon among others.
As well as maintaining a busy freelance schedule, Jim can be heard performing regularly with the world music group Unfurl (who he also composes for) and with Gavin Barras' Family Tree. 
Jim is currently writing for his own solo project and will be recording his debut album to be released in 2023.
In Jim's one-to-one guitar lessons he wants to help the students develop a strong musical foundation and show them how to join the dots between music theory, technique and their instrument. This is how the student can become empowered and find their own identity as a musician and guitarist. 
In the improvisation lectures Jim wants to help the students learn how to express themselves and how to become a better musician within a band setting, how to support others within the group and how to become more fluent on their instruments. Playing different genres which use improvisation is a great way to build ability and confidence. 
Jim feels most comfortable in settings where he is improvising, expressing what he is hearing and feeling through his instrument. As this is the area he mostly works in Jim is constantly looking for ways to improve his abilities in this and on his instrument, through this he develops methods to progress which he can then pass on to students.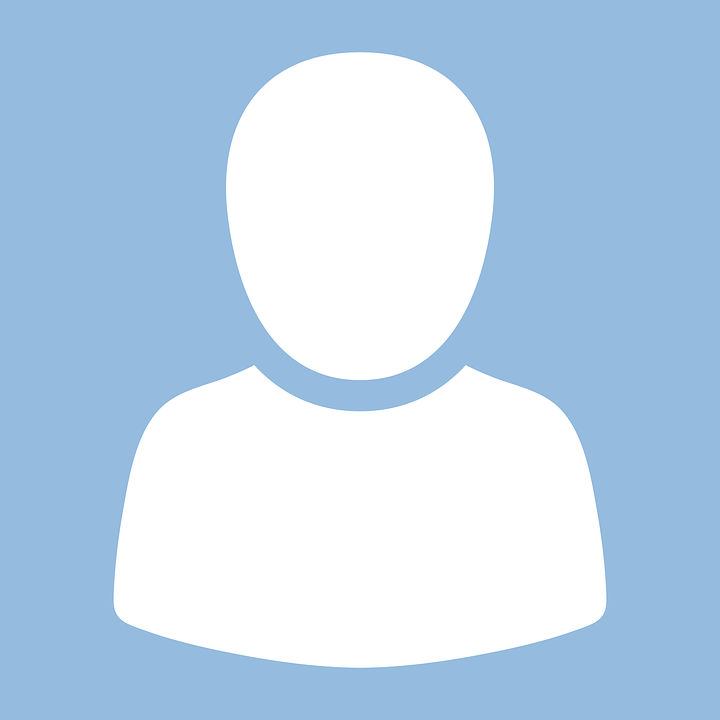 Eddie Lundon
Teaching Fellow
As a founder member and songwriter with the band China Crisis, Eddie has sold over seven million albums and more than 10 top 40 singles. He has performed alongside artists such as David Bowie, Steely Dan, The Police and Santana and continues to record and perform to sell out audiences around the world. Eddie's teaching combines his passion for music with the experience and knowledge which has supported his long career. He focuses on identifying and improving the strengths of each individual student and giving them a clear understanding of what it takes to achieve longevity in the music industry.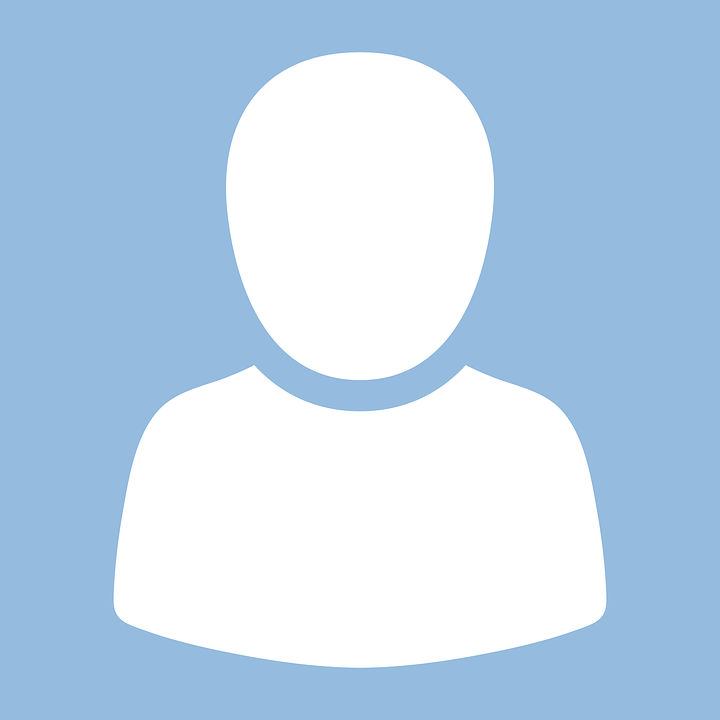 Christina Malley
Teaching Fellow
Christina started singing professionally at an early age, putting together her own band and arrangements for function gigs at the age of 15. Since then, she has worked as a session musician and function performer as well as with her own original material. Christina has also worked in promotion for numerous music venues around Liverpool. Having worked with a number of amateur and professional singers, and studied a range of vocal techniques, Christina doesn't believe in one approach for all students. Through her one to one sessions, she finds the best techniques to help students grow into original artists.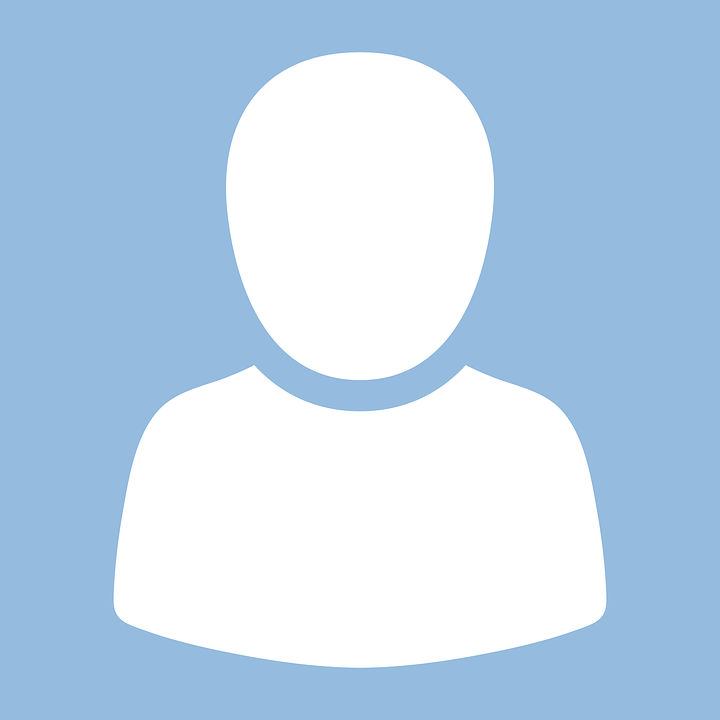 Martin Smith
Teaching Fellow
With over 25 years of professional experience, Martin's recording credits include The Coral, Super Furry Animals and The Lightning Seeds, among many others. Martin is a lifetime member of cult jazz-punk beat combo The Wizards of Twiddly, and has toured extensively in Europe with The Muffin Men (Frank Zappa tribute band) and The BrassHoppers, a New Orleans-style street band. Outside teaching, Martin's main focus is The Weave, an internationally-acclaimed jazz sextet. His experience of playing with groups of all genres means he has a good understanding of what's required to become a high-functioning and valuable member of any ensemble.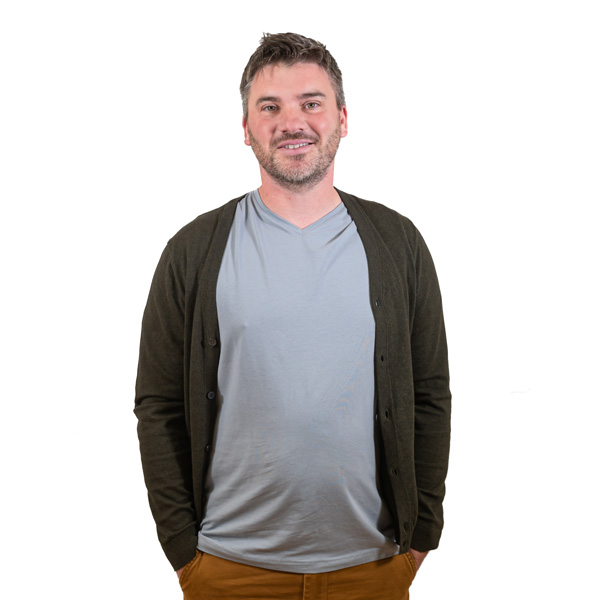 Matthew Dudley
Lecturer
Matthew has taught on and led professional training and degree programmes for over 15 years. After studying at Trinity College of Music and the Guildhall School of Music and Drama, he performed in the UK and in Europe. Matthew has taught voice, text and singing at several respected training institutions, including Guildford School of Acting and Italia Conti, and has delivered workshops throughout the UK for organisations such as Bristol Old Vic Theatre School and the British Voice Association. He is a certified Associate Teacher of Fitzmaurice Voicework and has taught on the certification programme in Los Angeles. His teaching is influenced by his study of classical and contemporary voicework, and incorporates movement work, mindfulness and concepts taken from his study of psychotherapeutic modalities.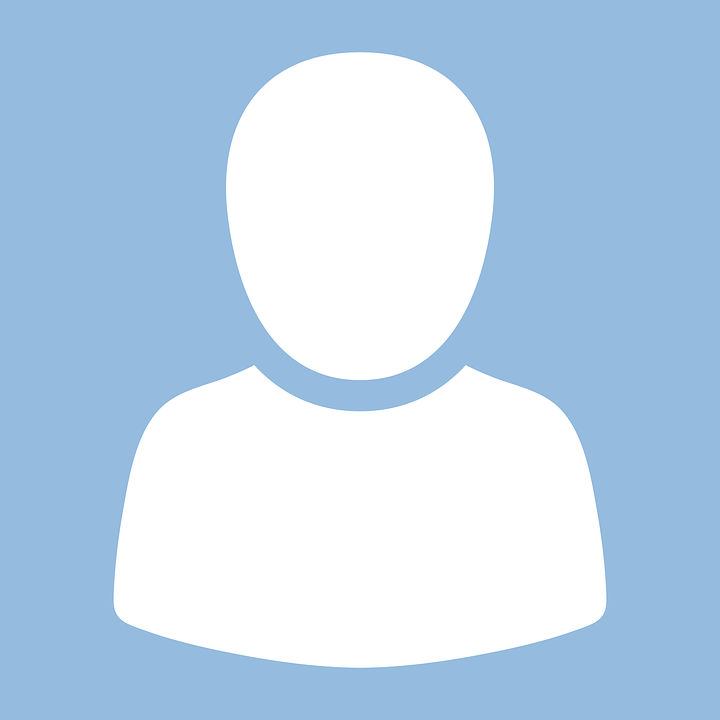 Sophie Mensah
Lecturer
Sophie Mensah is a professional actress with experience in theatre, television, and film as well as voiceover and extensive work in corporate role play. She is a member of Spotlight, Equity and a proud member of The Actors Benevolent Fund.
Sophie has taught as a freelance acting teacher at institutions such as The Royal Central School of Speech and Drama, East 15 Acting School, St Mary's University and more. She has extensive experience in coaching actors in their audition technique. She specialises in text analysis and developing the actor's personal methods of approaching and developing a character.
Sophie has an MA in Actor Training and Coaching from the royal Central School of Speech and Drama and studied a BA Hons in Acting at E15.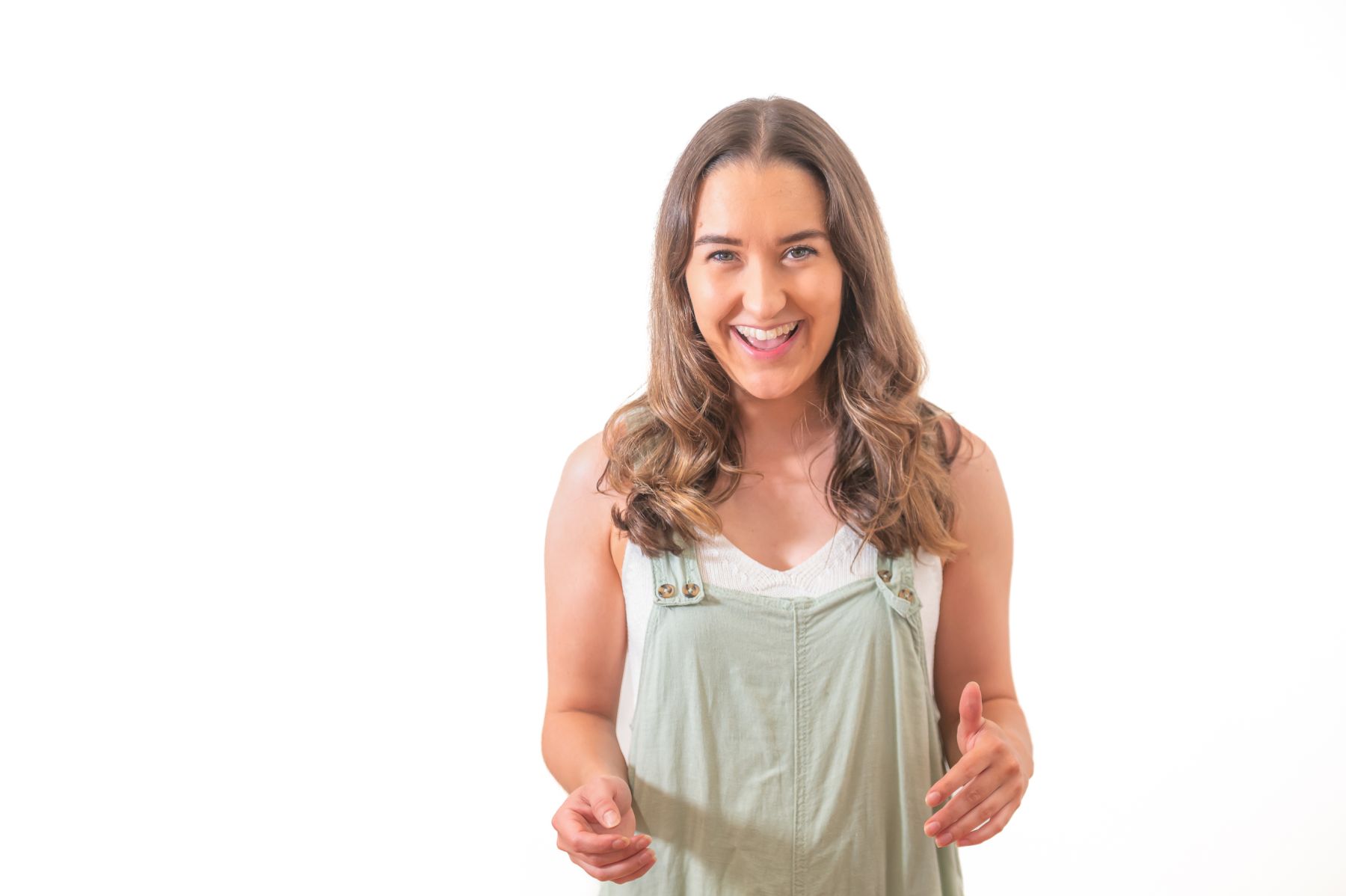 Rosemary Berkon
Teaching Fellow
Rosemary is an actor, voice coach and community facilitator. She trained as an actor at ALRA and as a voice coach at The Royal Central School of Speech and Drama. As an actor Rosemary has toured nationally, performing at venues such as HOME theatre, The Leeds Playhouse, Theatre 503, The North Wall Arts Centre and Manchester Opera House. With a passion for new writing and outreach she has worked as a performer and facilitator to create original work that emphasises community engagement with various theatre companies including Odd Arts, Papatango, Quantum Theatre and Byteback Theatre.
She brings her experience as a performer and facilitator into her teaching, alongside her experience as a private coach, which sees her work with many different voices encouraging confidence and communication. She currently works with clients in preparation for auditions, public speaking (that has included TEDx talks) and at other drama schools.
Rosemary is fascinated by accents, how speech is made and the social implications of teaching this to actors. She is a member of The Voice and Speech Trainers Association, passionate about cutting-edge pedagogy and aims to work with a sense of community and inclusivity in her studio spaces.
Rosemary understands the resilience required to sustain a career in the theatre industry, she endeavours to share with honesty challenges from her professional experience and also her hopes for the future of the creative arts.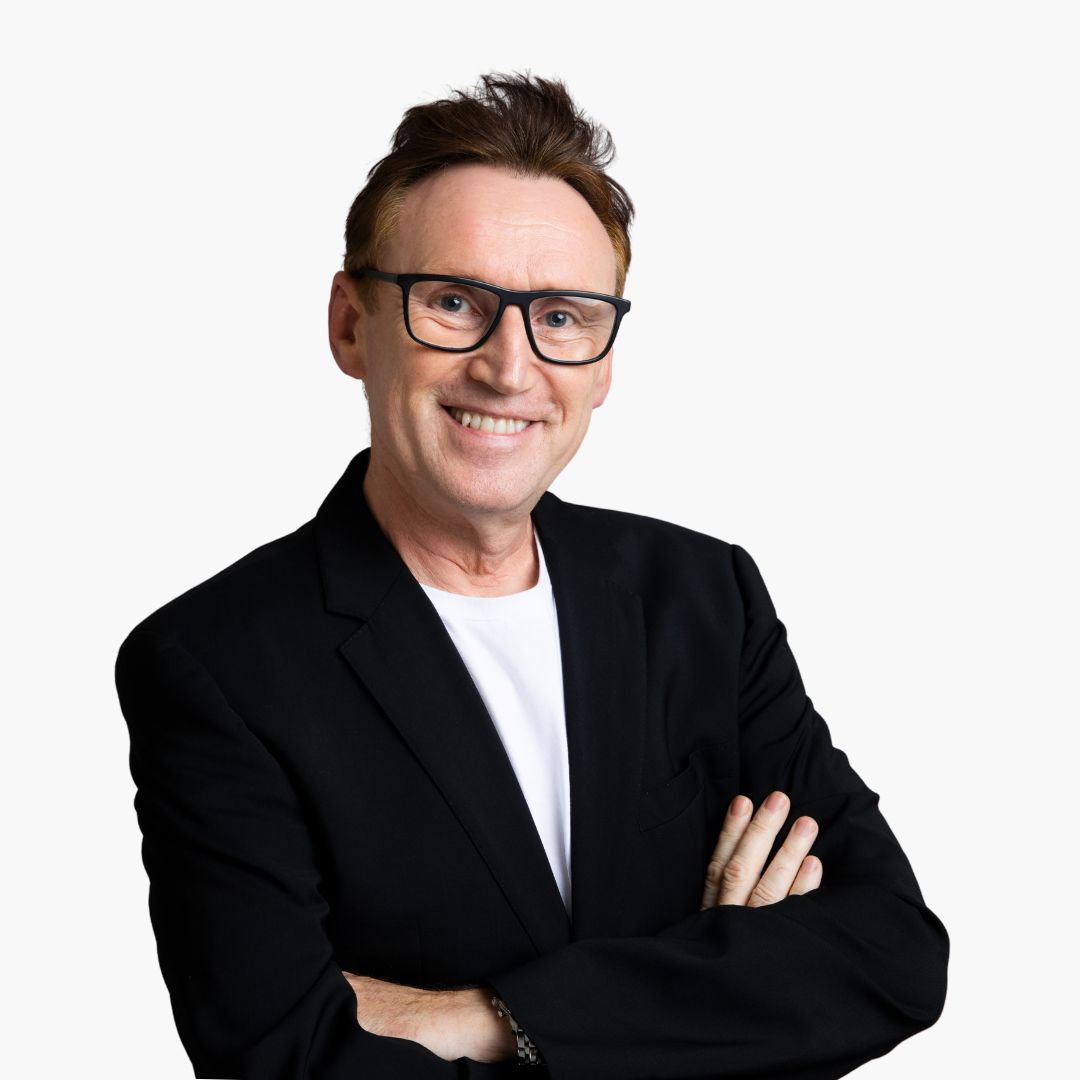 Peter Carroll
Lecturer
A graduate of both Manchester University and Manchester Metropolitan, Peter also studied and developed his craft at The Acting Studio in New York City. He has a PGCert teaching qualification and has worked extensively in both education and the wider industry as a drama facilitator, workshop deviser and acting coach. He specialises in screen acting and the Meisner Technique. He remains very active within the industry. Peter is founder and creative director of Thinking Actors - an independent training and filming support centre for actors, content creators and casting. He's passionate about Continued Professional Development. He works closely with both emerging and established talent and his clients can be seen across major terrestrial and digital platforms.
Peter believes his job is to facilitate an actor's 'truth', their voice and their uniqueness. He aims to create confident, resilient, efficient and resourceful actors who understand and embrace the very different demands of acting for camera and the development of a life and truth under imaginary circumstances.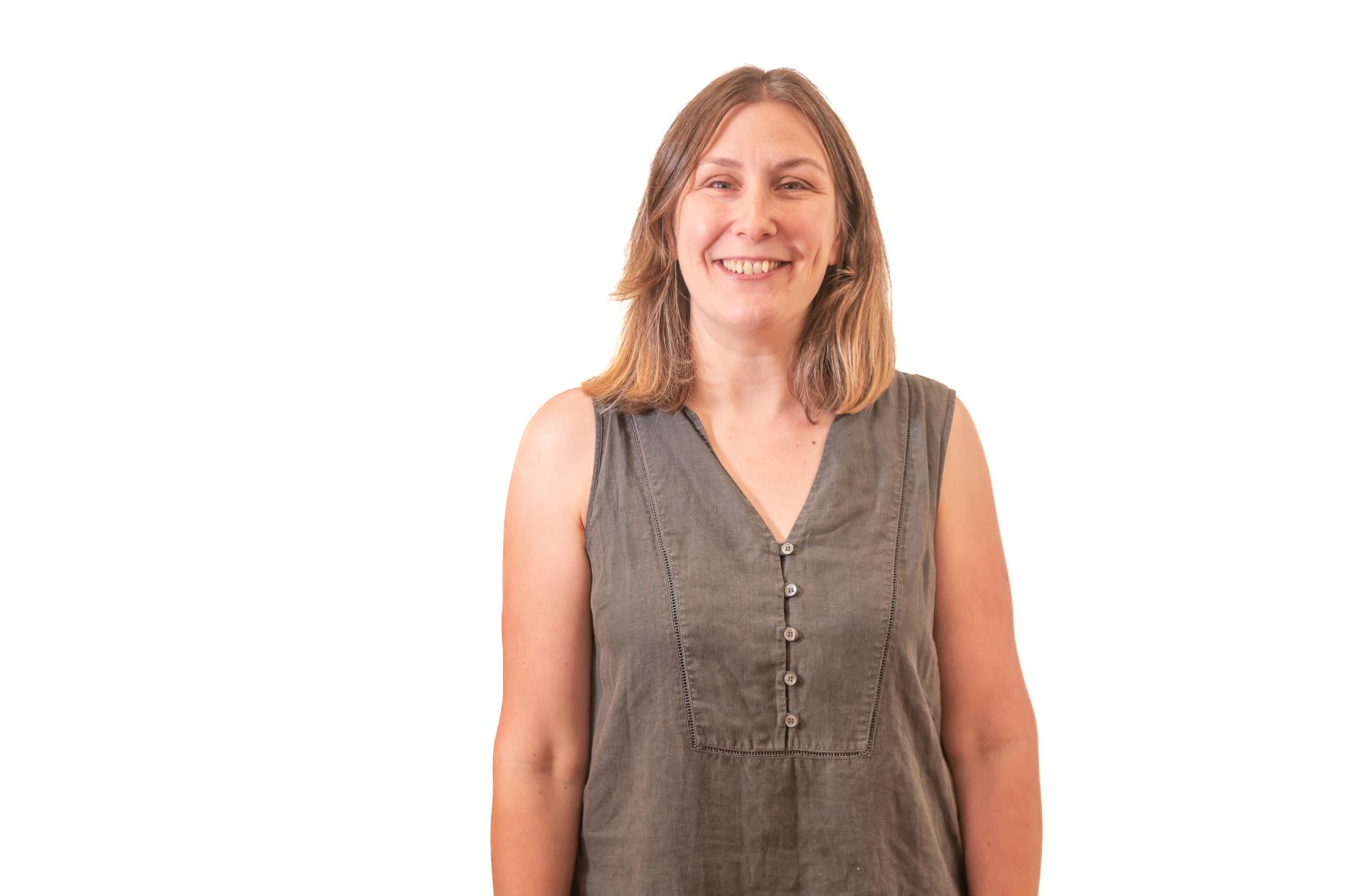 Gillian Knox
Lecturer
Gillian is a highly experienced devised performance maker and artist, having worked in the sector for over 15 years. She is a founder member of the critically acclaimed Pigeon Theatre, which specialises in experimental, site-specific and interactive works and was an associate artist at Manchester's Greenroom Theatre. Gillian's current research is practice-led and focuses on applying documentary and verbatim techniques to creating fictive performances. Gillian believes that the best way to learn is through actually making work, enhanced by a firm understanding of critical theory and current practice and consolidated by critical reflection.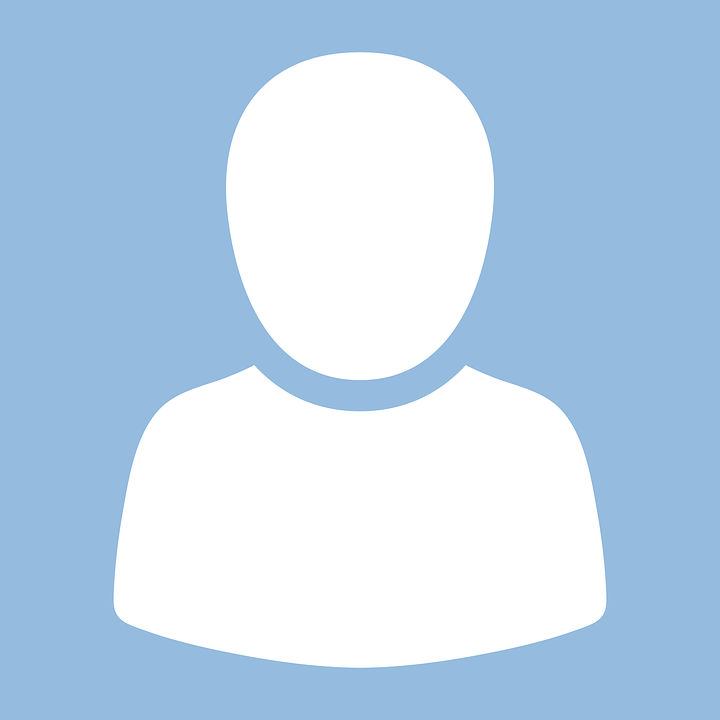 Gerard McKenna
Lecturer
Ged brings many years' practical experience to his qualifications in personnel and development. He has run two people development enterprises and is a Chartered Fellow of the Chartered Institute for Personnel and Development. Joining LIPA when we first opened, he has overseen over 30 European projects and developed our part-time academy LIPA 4-19. Ged is a great believer in coaching and facilitation. Each student will be on a unique path to developing their ability and knowledge base, and Ged ensures they achieve this through encouraging observation, practical application and working collaboratively, at the same time as improving their individual skills.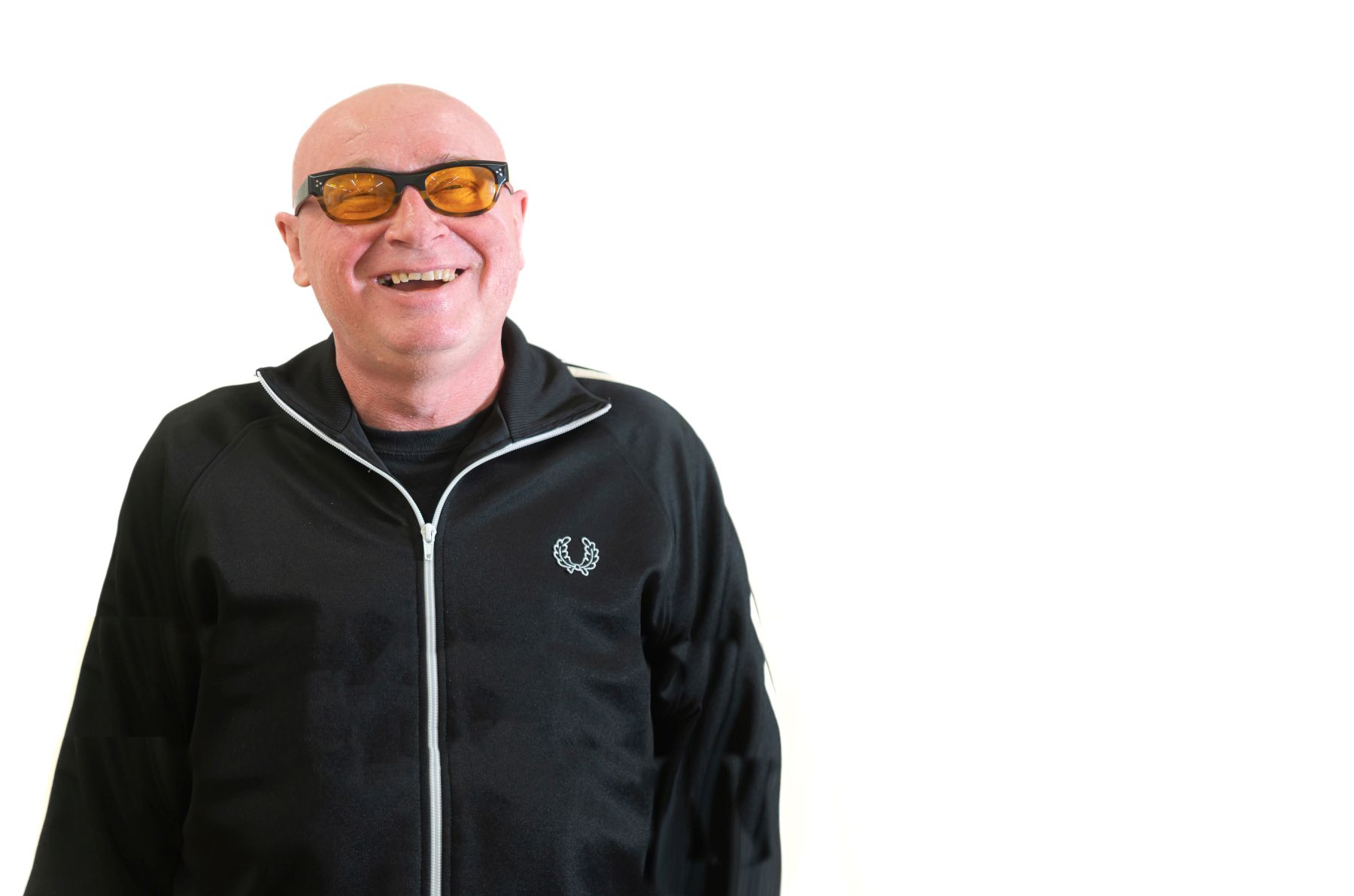 John Reynolds
Lecturer
John is an accomplished, versatile, professional with a proven track record in the delivery of higher education specialising in employment and professional development within the creative, cultural, music and entertainment industries. He has acquired complimentary skills and qualifications, including a First-Class BA Honours degree, PGCPD-HE & MA Ed (Education). John has been teaching since 2001 receiving two, consecutive, Higher Education Academy Excellence in Teaching Awards. He is an External Examiner University of the Highlands and Islands (UHI).
As a former music industry professional, John achieved a successful integrated career that he thoroughly enjoyed and remains passionately devoted to. John has performed many jobs and roles within the music and creative industries, including - signed professional artist/writer (EMI Records), managing director of several businesses including a recording studio/record label (production company), chair of a significant public sector arts facilitating organisation, Arts in Regeneration (AiR), which had great significance in achieving the European Capital of Culture 2008 accolade for his home city, Liverpool.
Publishing and Recording contracts - Negotiated and signed licensing agreements for two acts (signed to his own label) with South Korean record company, Welchen Music.
Writer/composer – Warner Music USA 14 songs (works) contracted for Warner Film and TV Synchronization.
Writer/composer - SKY Sports (UK) 6 works contracted for film/TV synchronization Odyssey Music (publishing contract) & Satril Records Recording Contract - 1 single release 1984 / 1986 - Signed Recording Artist, EMI Records 3 singles and 1 Album recording contract as member of band. 
Writer/composer - Neptune Music Ltd. Music publishing contract writer/composer/artist Rialto Records - Heath Brothers Music 1 single released - recording and publishing contract.
Notable Achievements 
Performing live in the Dynamo Minsk Olympic Stadium USSR, Children of Chernobyl (Live Aid) Concert - 26,000 live audience and estimated 3,000,000 world-wide TV audience. 
Member of the first unsigned band (3D) to achieve 3 (BBC Radio 1) John Peel Sessions. 
Winner of the prestigious Nordoff-Robbins – (BBC Radio One) Musician Style Award, Best Recorded Music Category - £15,000 cash prize plus £15,000 (equivalent) studio time with ITV (Birmingham). 
2 consecutive Excellence in Teaching HE Fellowship awards (2006 and 2007). 
Technical witness/professional advisor in a landmark music copyright case (Stuart P v J Barrett and others) UK High Court, London - a ground-breaking case that created a (music) law precedent that acknowledged the rights of drummers as songwriters/copyright authors. This precedent was later applied in several other high-profile cases for example The Smiths (Joyce v Morrissey).
John is module leader for Practical Management Project (PMP) L5, The Professional 2 (L5 - Management & Dance), The Professional 3 (L6 -Management, Dance, Sound Technology), The Arts Manager: Practical Work Placement Module (L6 Management) - L6 work placement/internship Arts Manager (liaising with local, national and international partners (e.g. Sony Records, Universal Music, Royal Birmingham Ballet, PRS for Music etc.) to maintain, develop and facilitate student work placements within both the UK and Internationally. 
As an accomplished professional John has built (and maintains) an impressive network of industry contacts. He has membership and engagement with various relevant industry trade associations - Higher Education Academy (HEA Fellow), (BASCA) British Academy of Composers Songwriters and Authors, full member (EQUITY) British Actors Film Union, member (The PRS) The Performing Rights Society, full member (AIM) Association of Independent Music, full member (PPL) Phonographic Performance Limited, member.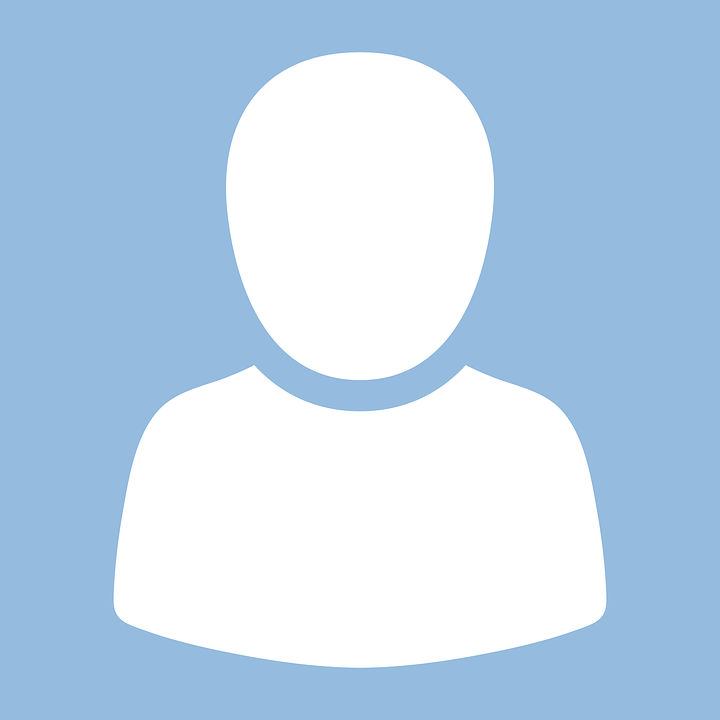 Oliver Collins
Teaching Fellow
With over 15 years' experience tutoring bass at HE level, Ollie has developed a teaching method that suits the technical needs of the modern bass guitar student. Creative learning methods include recording/production as well as the application of music language and essential styles. Ollie is an active freelance bass player with over 25 years' experience whose credits include recording and performances with Sister Sledge, The Temptations, Badly Drawn Boy, Black Rivers, Nearly Dan, Manchester Camerata and the Halle Orchestra. As an artist, Ollie Collins has produced several self-titled albums across various digital platforms.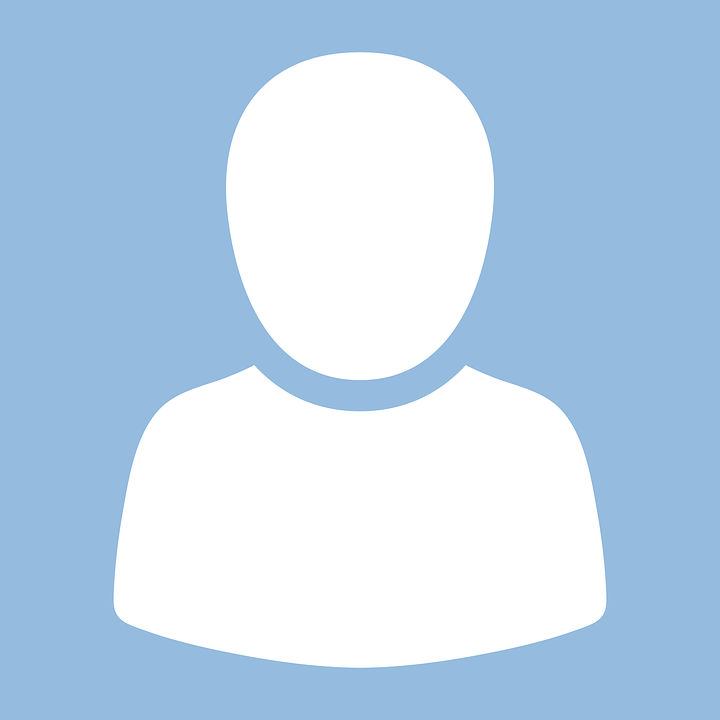 Peter Fairclough
Teaching Fellow
As a freelance drummer for 35 years, Peter has worked with artists including Ute Lemper, John Harle, Keith Tippett and many jazz artists. He has experience in theatre, film, TV, big band and recording, has released five CDs of his own music and played across Europe, Canada, Hong Kong and India. He attended the 2016 Drum Fantasy Camp in Chicago, studying with Mark Guiliana, Antonio Sanchez and Dave Weckl among others. In preparing students for their professional careers, he teaches groove study, interpreting the snare drum rudiments for the kit, co-ordination and sight-reading – all of which Peter has called upon in his career.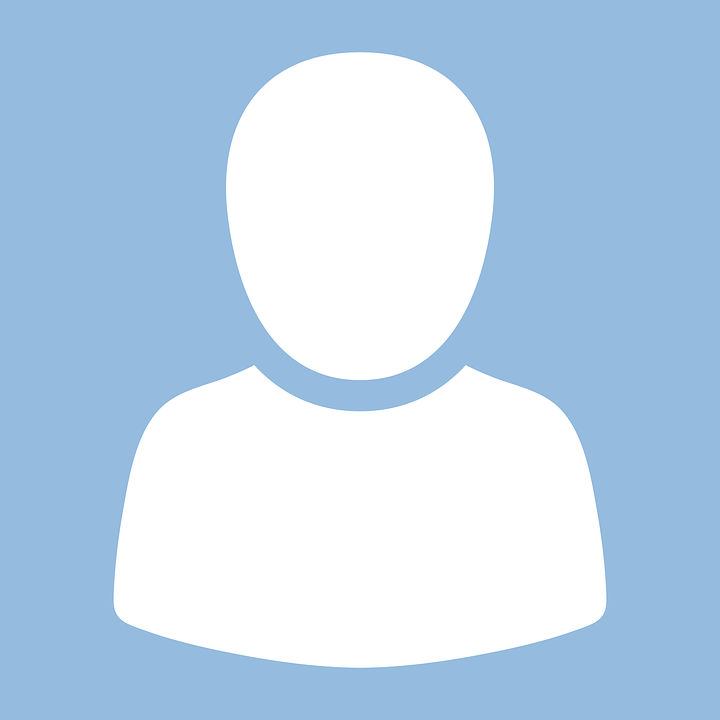 Bob James
Teaching Fellow
Bob has over 30 years of music industry experience including publishing, record label, management, digital and other areas of exploitation of intellectual copyright. He has experience in almost every aspect of the music industry including a strong contact network through LA, New York, Nashville, Germany, the UK and Asia. 
He was the founder and former CEO of Music House, which was the UK's largest and most successful independent music promotions company, working at club, radio, TV and international promotions for virtually every successful UK and European label and most major artists at some point. 
Music House was started in 1992 and grew to over 30 staff and a multimillion-pound turnover, before he left to launch Asylum. At Asylum, Bob managed the careers of various songwriting and production teams including DEEKAY Music in Copenhagen and has through strategic co-writing and artist development built relationships with most of the major songwriters and producers worldwide. 
His writer's and producer's credits have been responsible for over 60 million records sold! 
Artist management included a selection of platinum selling acts (such as Misteeq) and he has developed acts that have involved people like Randy Jackson (American Idol) and Mick Fleetwood (Fleetwood Mac). 
Bob was instrumental in the negotiation of the first ever digital deal with Universal Records and has done ground-breaking deals for his artists involving major brands such as Motorola. 
Bob is still an active manager, and recently maintained a roster of artists and writers, including Kelvin Jones and Hannah Trigwell. Kelvin Jones was signed to Sony Music and has had gold and platinum awards recently in Germany. 
Bob has been a consultant for many labels including Arista Records (BMG) and EMI Records. He has been part of a production team with projects signed to Warners, MCA and Telstar Records. 
Bob now runs Get Money from Music, where he mentors and coaches songwriters, producers, recording artists and music industry entrepreneurs. He regularly sits on industry panels and lectures on the music industry and new business models across the UK and Europe.
Bob currently works on the MPP Modules and mentors performance, songwriting and production students. Providing feedback, support and guidance and clarifying anything that a student may be confused about. He passes  on years of experience to guide students on the best way to navigate the music industry.
Bob has been an active music manager for many years and has learnt a lot about how artists need support not only in business but also with their mindset and creativity. Before entering the creative industries, you need to learn how to understand and deal with the pressures you will be under, be your authentic self and have the right knowledge to help you navigate your way to success. Bob's role with students is to help them create possibility!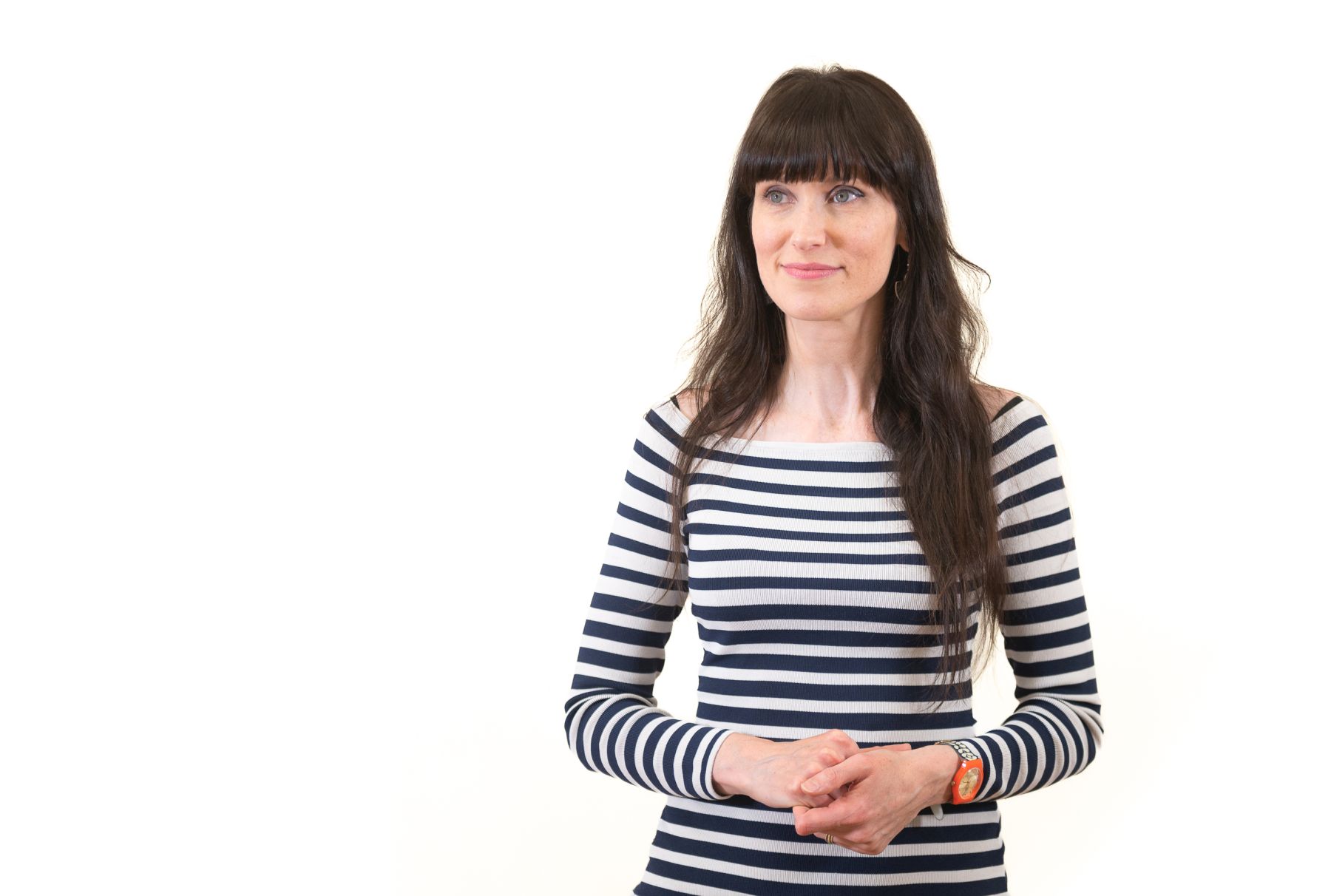 Emily Jackson
Assistant Lecturer
Emily Jackson PGCert is a vocal teacher, music educator and professional musician, specialising in contemporary singing styles.
Emily's career as a professional musician began almost two decades ago (while studying at LIPA), and she continues to perform regularly. Emily has worked extensively as a session vocalist with both established and emerging artists, including: Sean Lennon, Patrick Wolf, Siouxsie Sioux, Earl Slick, Boy George, Yoko Ono, Squeeze's Chris Difford, Robert Vincent and playwrights/songwriters Willy Russell and Tim Firth. She also performs as a solo vocalist-pianist, gigs with a variety of bands/ensembles, and writes/records/performs original music with her band Painted Day.
Passionate about teaching vocals, Emily has honed her skills through many years' experience as a vocal coach. Qualified to postgraduate level in singing voice pedagogy (i.e., the methods and practice of teaching vocals), she has an in-depth understanding of how the voice works, keeping up-to-date with recent developments in voice science research. Emily has continually developed her knowledge by regularly attending courses, conferences and workshops led by world experts in the fields of voice science and voice pedagogy.
Research interests include vocal tract acoustics/resonance; the physiology of laryngeal registration; vocal 'mix' teaching strategies for CCM singers; the application of motor learning theory to contemporary singing pedagogy; belting technique strategies. Emily has presented her research internationally.
Emily channels into her vocal teaching a unique combination of skills, knowledge and industry experience, gained throughout her varied career. This enables her to quickly select the most effective approaches, helping singers to progress towards their vocal goals with confidence and efficiency. Having performed extensively, Emily understands the vocal demands that a heavy gigging schedule can present, and is able to give up-to-date, evidence-based advice on ways to preserve vocal health.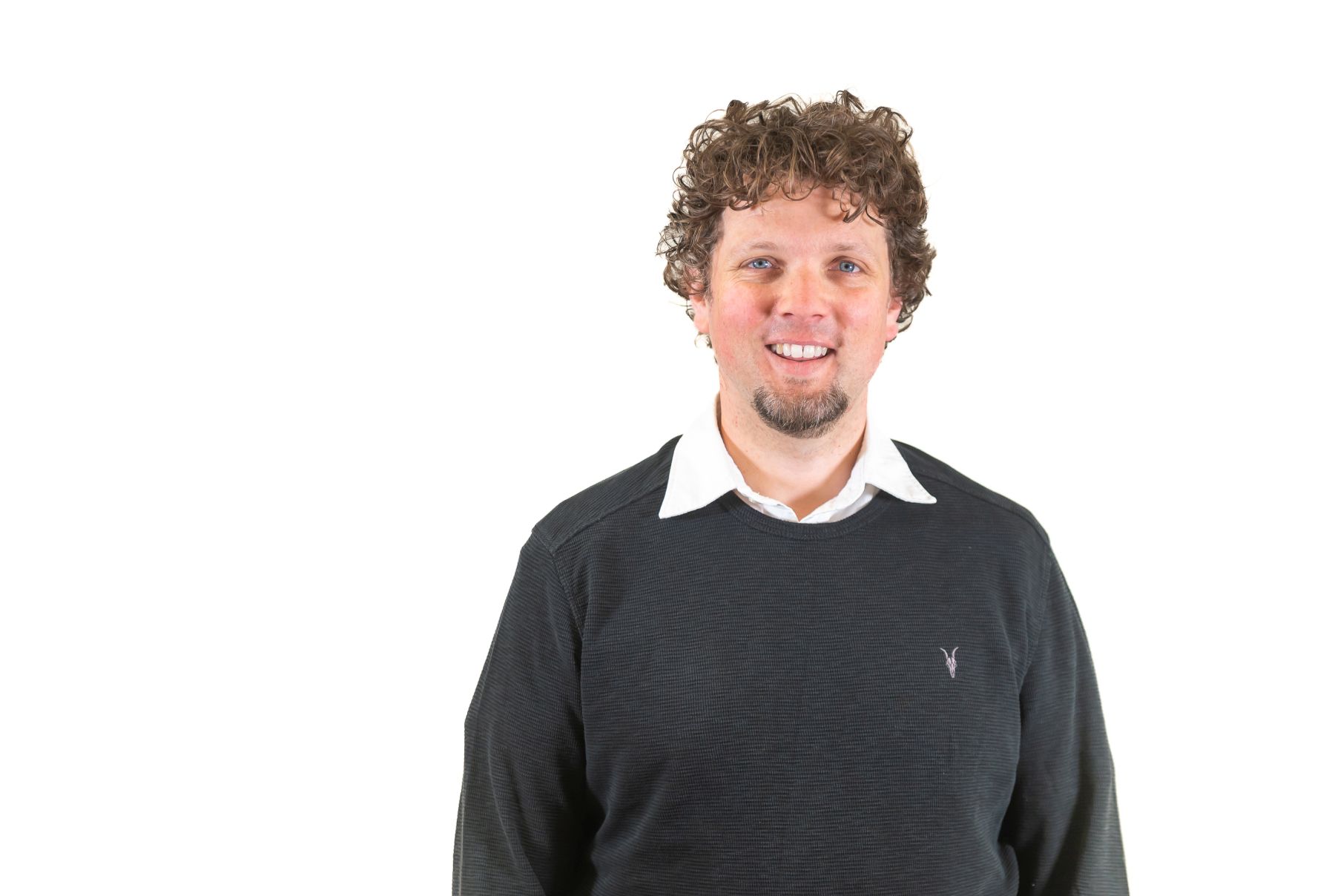 Vidar Norheim
Teaching Fellow
Vidar Norheim is a multi-instrumentalist, songwriter and producer from Norway, now based in Liverpool. He studied BA Music at LIPA and PGCE at Rose Bruford. Vidar has toured worldwide as a member of Liverpool's alt pop band Wave Machines, with highlights including Glastonbury, SXSW and BBC Electric Proms. He is a published songwriter and the music has received many placements in TV series including HBO's Entourage, Skins and adverts such as Volkswagen.
In 2011 he was named Norway's most promising songwriting talent, winning a place at Song:Expo in Trondheim alongside many of the world's leading songwriters and producers. 2016 saw the release of his solo debut EP Blind Carbon Copy which was released on labels in Japan, Norway and the UK. 2019 saw his second release, X-Ray Eyes, and a UK tour. He also plays drums for China Crisis and works as a session musician. Past session work includes Stark by Mr Chop which was sampled by Kanye West and Kid Cudi in 2018.
He collaborates regularly with playwright and musician Lizzie Nunnery on album releases and theatre projects. Theatre composer and musical director credits include Narvik (Best New play UK Theatre Awards 2017), The Sum (Liverpool Everyman 2017) and Sparkplug (Sky Arts 2021).
Vidar is passionate about the work he does at LIPA, helping to shape a new generation of music makers.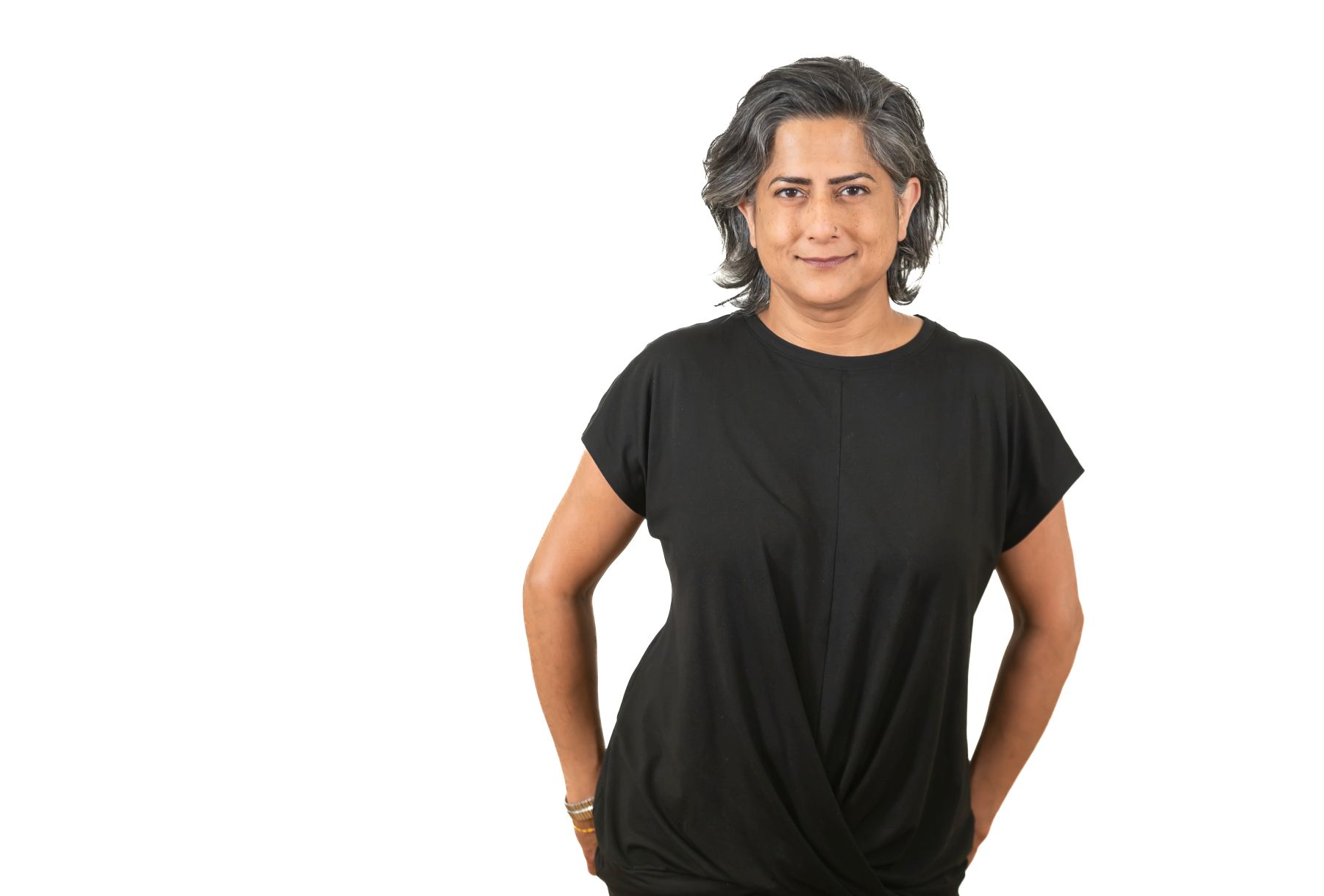 Prabjote Osahn
Teaching Fellow
Jote Osahn studied the violin at the Royal Northern College of Music and in Switzerland with folk/classical violinist Volker Biesenbender. In her early career, she gained extensive knowledge and experience of recording, string arranging and playing live, as well as performing on numerous TV and radio shows in the UK and worldwide for a diverse range of artists including Ryuchi Sakamoto, Joan Armatrading, Gloria Gaynor, Massive Attack, The Cinematic Orchestra, Gorillaz, Duran Duran, The Zutons, Sia, Nick Cave, Bonobo, Ian Broudie, Elbow, Roots Manuva and Snow Patrol, to name but a few.
Although her formative studies on the violin were Western Classical based, through her lessons with Volker, and subsequent work in the music industry, she soon became interested in the myriad of ways in which the instrument has evolved and been used in global music styles and form. This has led to a lifelong interest in music and its place in our world both as an art form and in the physical world through neuroscience and sound healing. Currently Jote composes music for TV, film and arts projects and continues her exploration of music, sound, and its influence on the world within and without.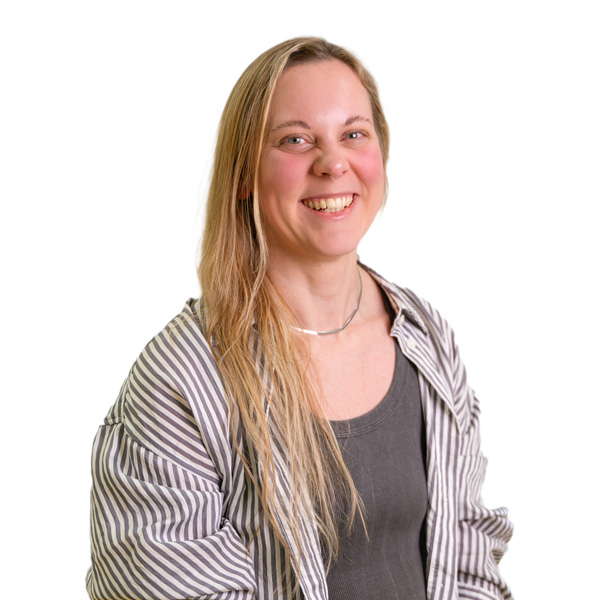 Veronica Skrimsjö
Lecturer
BA (Hons), MA, PhD, FHEA
Veronica has a BA (Hons.) and MA in popular music studies, and a PhD that focused on popular music, aesthetics, and record collecting. She has been teaching at HE level since 2009 and is a fellow of the HEA.
Veronica's research is primarily concerned with record collecting and collecting cultures, materiality and aesthetics. One of her main aims is to highlight how diverse and active popular music fandom and consumption is, and she has a clear focus on the listener and reader-response theories. She regularly provides research commentary for various media, and she is the sole owner of the Cunard Yanks record collection.
Publications/research
'I, Me, Mine?': An Initial Consideration of (Popular Music Record) Collecting Aesthetics, Identities & Practices (2016)
A selection of shorter works available via www.veronicasvinyl.com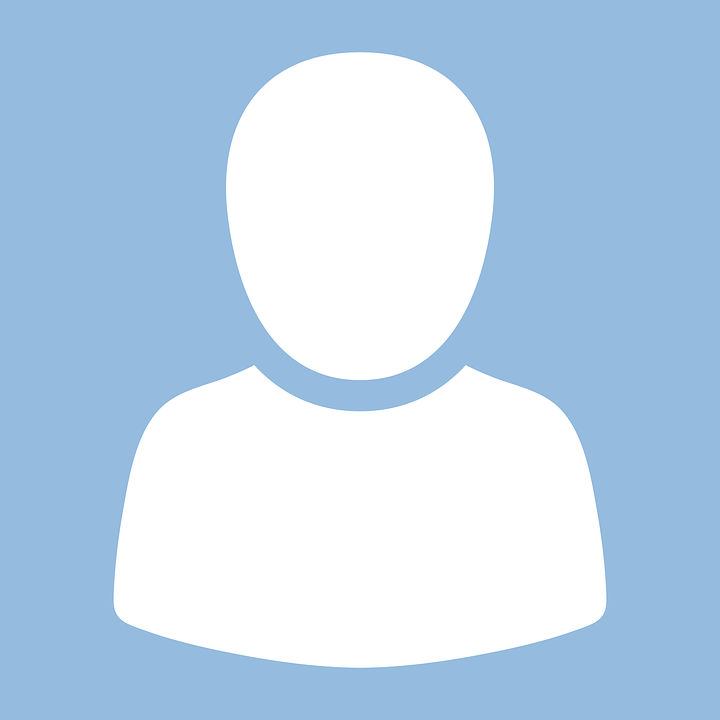 Mike Smith
Teaching Fellow
Mike is a musician based in the north west of England. Playing saxophone and keyboards Mike has performed at thousands of events over a 20-year career as a professional musician. Mike continues to work as a regular sideman with the likes of Elkie Brooks, Tony Hadley, Kid Creole, Heather Small, ABC and Sandi Thom, and now works alongside the international brand CREAM as their sax and keys player for the CREAM CLASSICS shows with K-Klass and the Royal Liverpool Philharmonic Orchestra. Mike started out as a sax player from the age of 10 and went onto study at LIPA, where he now teaches music alongside his performance career.
Credits and publications include:
Astute music 
Saxophone quartets 
Doris from Norris
Mersey Mersey Mersey
Bossa scouser
Kimo samba
Upton girl
Saxtet publications 
Jazz flight 
Altogether Now &
Various works 
Ginger tunes albums x 6
Elkie Brooks albums/Live CDs/DVDs
Cream Classical live recordings with orchestra 
ABC live recordings 
Muffin Men (Zappa) live DVDs/CDs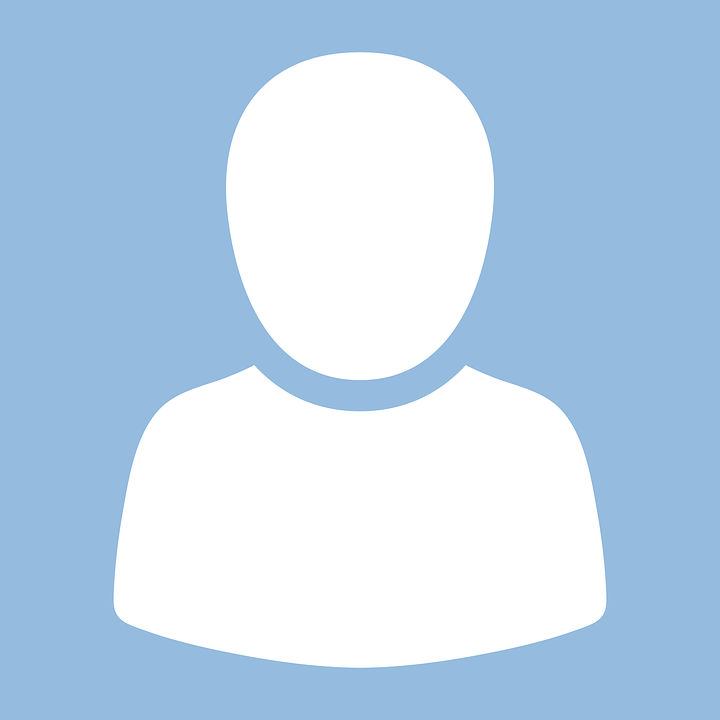 Jim Spencer
Lecturer
Jim has worked in the music industry as a freelance sound engineer, music producer, mix engineer and mastering engineer for 30 years. During that time, he has produced, engineered, and mixed many platinum and gold selling albums for artists including New Order, The Charlatans, Johnny Marr, Black Grape, Electronic and Robert Wyatt to name just a few. He teaches part-time at LIPA and while continuing to produce, mix and master at his own studio in Manchester and at EVE studios in Stockport.
Jim runs MPP seminars for 1st and 2nd years and teaches one to ones for 3rd year students on The Producer module. Additionally, Jim runs studio production workshops for 1st and 2nd years and production drop ins available to all students.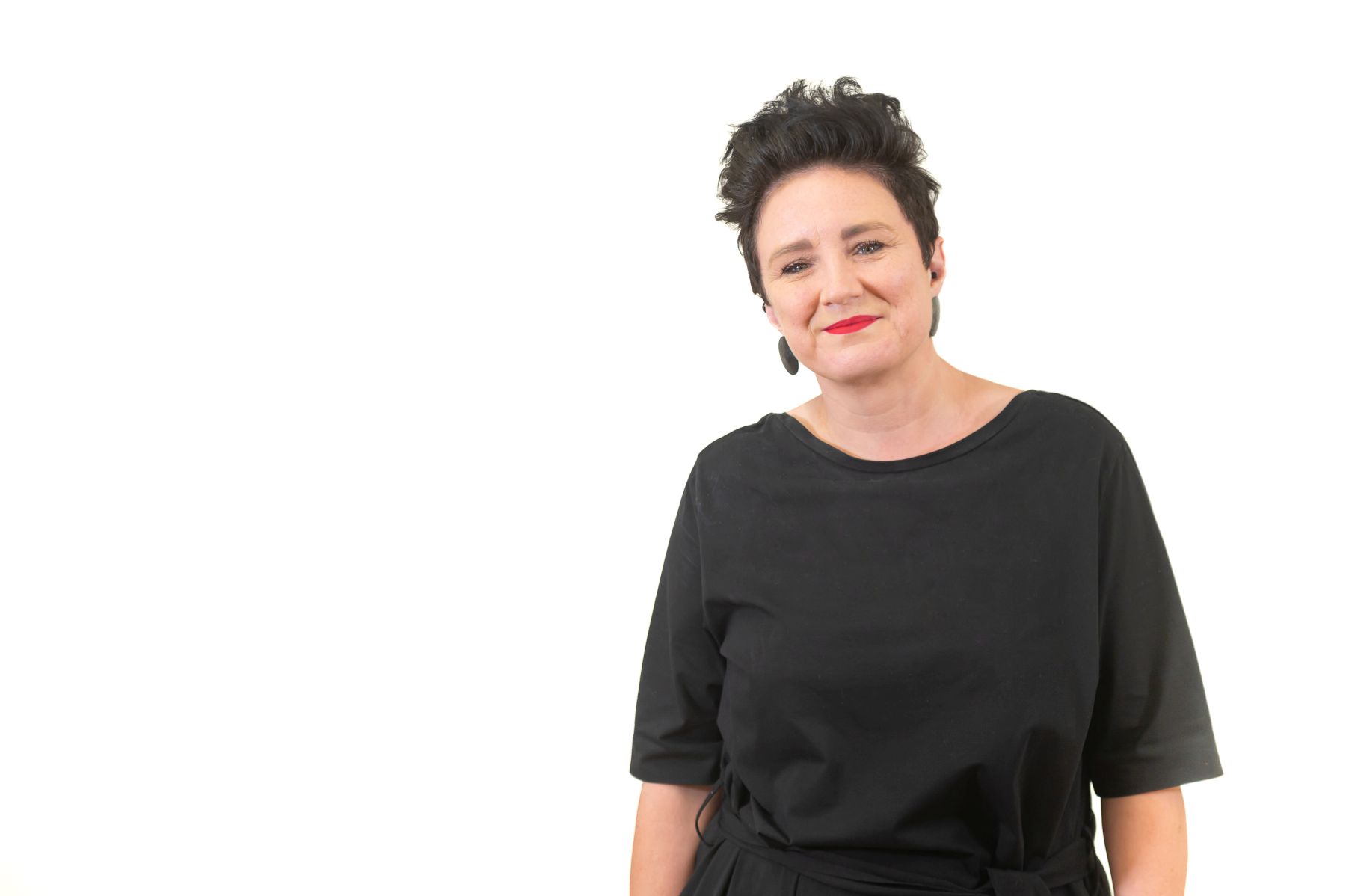 Toni Bate
Course Leader, MA Costume Making
After graduating from Liverpool's prestigious Mabel Fletcher course in 1994, Toni worked for many years as a costume maker, tailor and wardrobe supervisor for theatre, film and television. Theatre credits include the Olivier Award-winning Shockheaded Peter (Albery Theatre, London) as well as work for Liverpool Everyman & Playhouse Theatres, Theatr Clwyd, Contact Theatre, Manchester, Dukes Theatre, Lancaster, Leeds Playhouse and Derby Playhouse. TV and film credits include Gormenghast (BBC), The Lost Prince (BBC), Pride & Prejudice (Joe Wright), Revengers Tragedy (Alex Cox) and Vanity Fair (Mira Nair).
Prior to returning to LIPA to develop and lead the MA Costume Making programme Toni was a costume construction lecturer on the BA (Hons) Costume with Textiles degree at the University of Huddersfield. Other further and higher education roles include head of wardrobe, wardrobe supervisor and costume maker at LIPA, specialist costume technician at Edge Hill University, costume lecturer at The City of Liverpool College and costume designer and wardrobe supervisor at Arden School of Theatre in Manchester. Toni is also a fellow of the Higher Education Academy.
Toni is an active researcher in the field of costume construction. Her most recent research focuses on historical theatrical costume with an emphasis on reconstruction and the social history of costume making. Her masters by research examined the development of textiles, decoration and embellishment for period costume interpreted for live performance, while other publications have explored the development of allegorical theatrical costume from the Middle Ages to the early European court masques, the concept of the costume store as a living archive and the implications of using historical dress as performance costume.
Publications
Bate, T. (Pending). Ce N'est Pas un Costume: The Absence of the Object in HistoricalCostume Research. Culture Costume and Dress: Proceedings of the 2nd International conference.
Bate, T. (2020). All That Glitters: The Use of Contemporary Textiles in the Interpretation of Period Costume for Theatrical Performance. TEXT: For the Study of Textile Art, Design and History, Vol 46. 
Bate, T. (2017). From Morality Play to Court Masque: A Study of Allegorical Performance Costume from Medieval Dramas to Secular Theatre of the Seventeenth Century. The Journal of Dress History, 1(1).
Bate, T., & Garland, L. (2015). Precious? Journal of Writing in Creative Practice: Re-Writing the Archive, 7(3).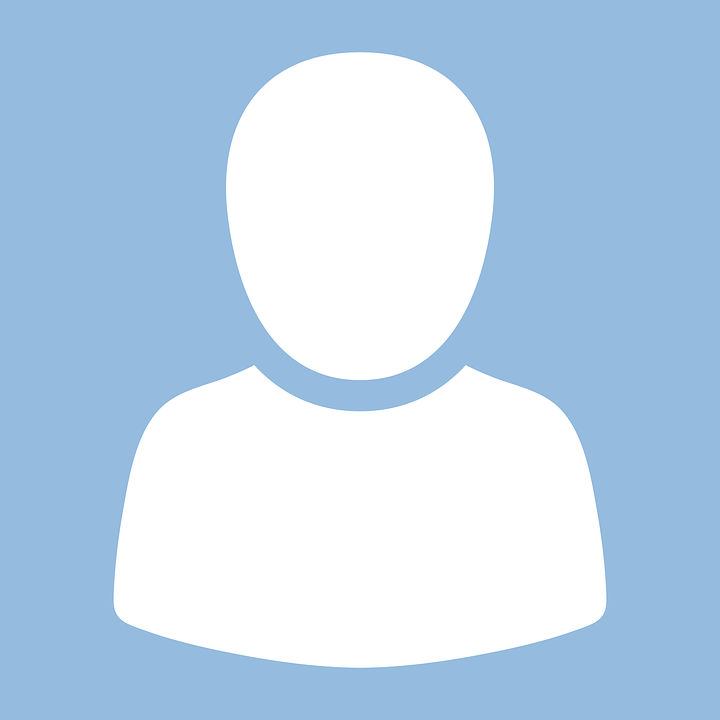 Michael Smith
Teaching Fellow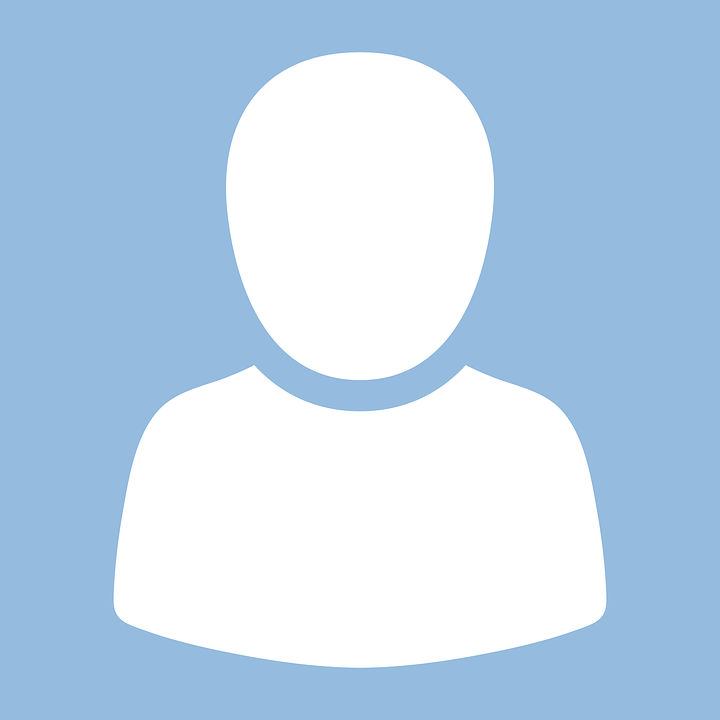 Lisa Marie Albes
Lecturer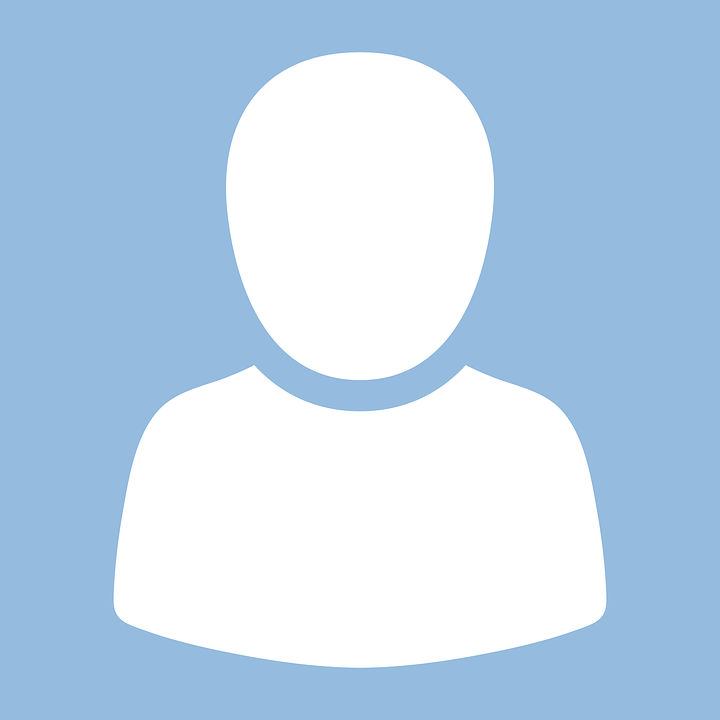 Paul Doyle
Lecturer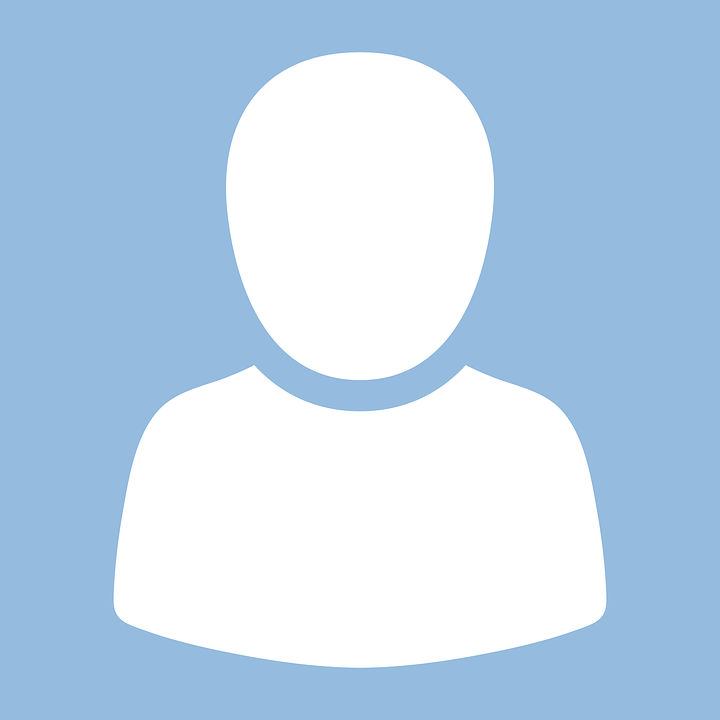 Bridget Bartley
Demonstrating Technician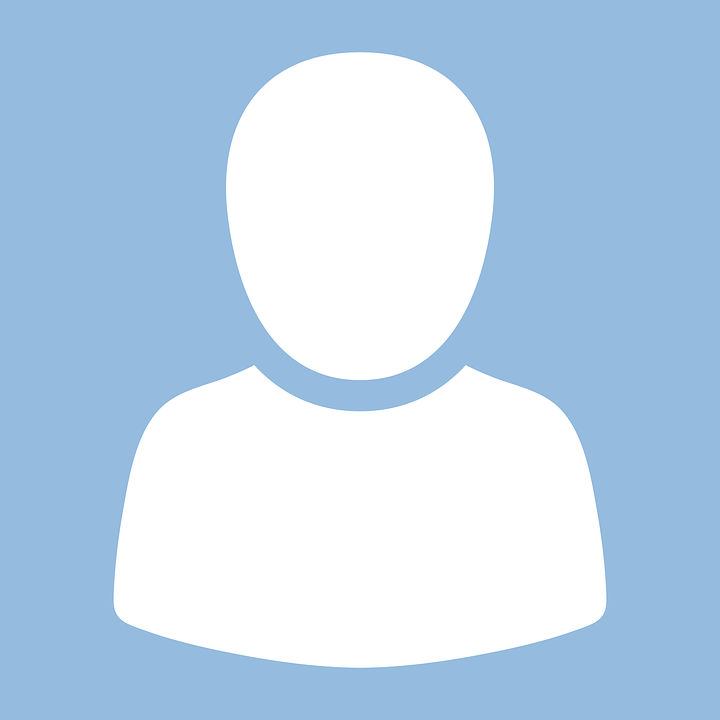 Mitch Fujii-Williams
Visiting Lecturer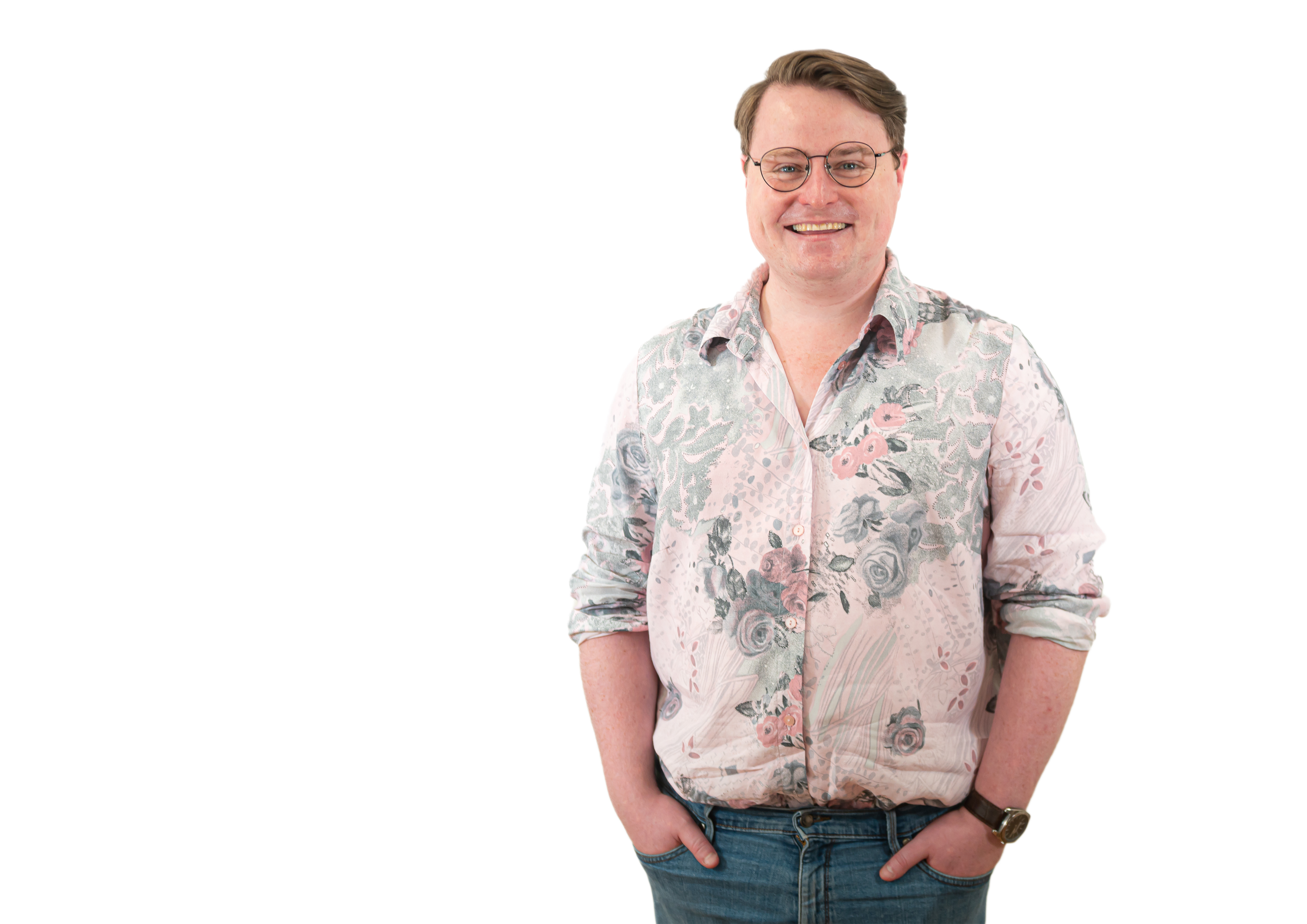 Dr Sam McKay
Lecturer
Samuel works across a number of exciting fields in the arts and culture sector, in recent years with organisations like Leeds Playhouse, Pockets Theatre, Chol Theatre, fairandfunky, Faceless Arts, Front Room Productions, and Red Ladder Theatre. He trained in Community Drama at LIPA (2014), before achieving an MA at Durham University in Culture and Difference (2015). He now holds a PhD from the University of Leeds (2019), where his research developed philosophies of applied theatre practice.
His main interests and experience lie in applied theatre and community arts, site specific theatre, queer theatre, and the development of new shows. He has led a significant amount of projects with refugees and asylum seekers, schools and young people, and developed innovative creative projects for older people. Beyond this he has skills and experience in project management, directing for non-traditional spaces, marketing and audience development, creative outreach, and monitoring and evaluation processes. He continues to make creative work with communities across the north of England and generates new ways of thinking through his research.
Samuel leads and delivers a number of modules that look to develop professional skills that will foster sustained work and employment beyond graduation, alongside their acting and performance skills as they relate to applied theatre practice. Some of these modules are project based, for example Theatre in Education, where he prepares students to work with young people in Merseyside in the delivery of their own participatory performances.
McKay, S. (2019) Dislocating Applied Theatre: Crossing the Borders between Practice and Context. PhD thesis, University of Leeds.
McKay, S. & Bradley, J. (2016). How does arts practice engage with narratives of migration from refugees? Lessons from 'utopia'. Arts and Communities, Special Edition Arts, Activism and Human Rights, 8(1-2), pp.31-46.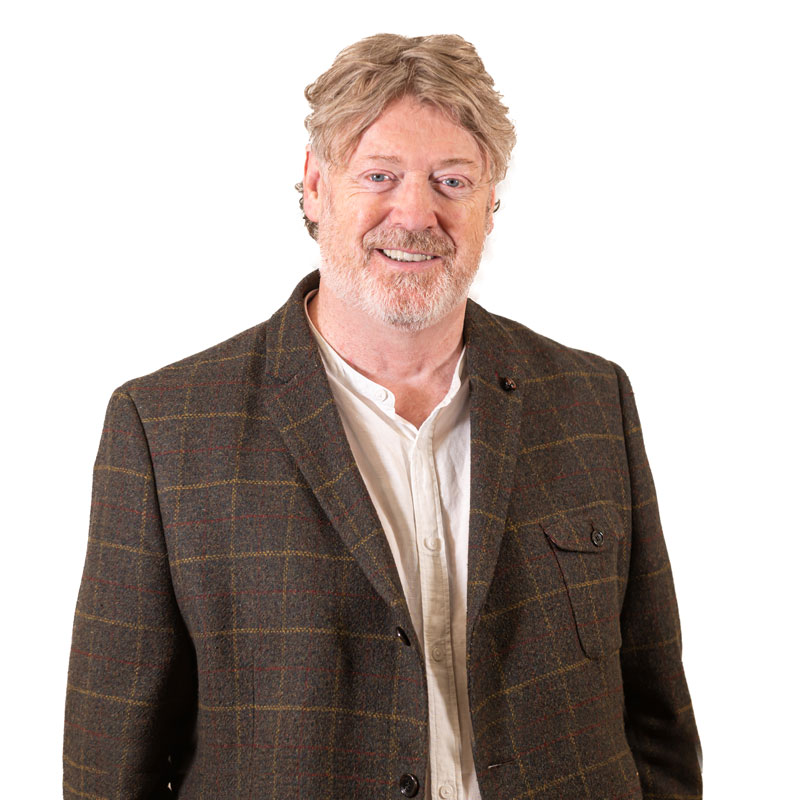 Ged McKenna
Lecturer
Ged brings many years' practical experience to his qualifications in personnel and development. He has run two people development enterprises and is a Chartered Fellow of the Chartered Institute for Personnel and Development. Joining LIPA when we first opened, he has overseen over 30 European projects and developed our part-time academy LIPA 4-19. Ged is a great believer in coaching and facilitation. Each student will be on a unique path to developing their ability and knowledge base, and Ged ensures they achieve this through encouraging observation, practical application and working collaboratively, at the same time as improving their individual skills.