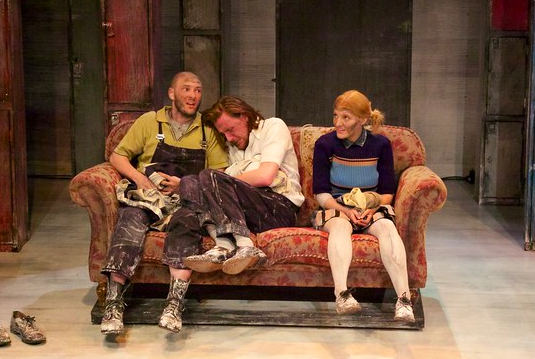 We are extremely proud of our graduates, many of whom go on to create successful careers in the creative and performing arts. You can find out what a few of them are working on here (and you can see more in the What Our Graduates Do section under each of our courses). It's through these pages, our Alumni social media feeds, termly newsletters and annual publication that we aim to keep you, our graduates up to date with what's going on at LIPA, what your former classmates are up to and share the latest industry opportunities.
LIPA Alumni Twitter
LIPA Facebook Twitter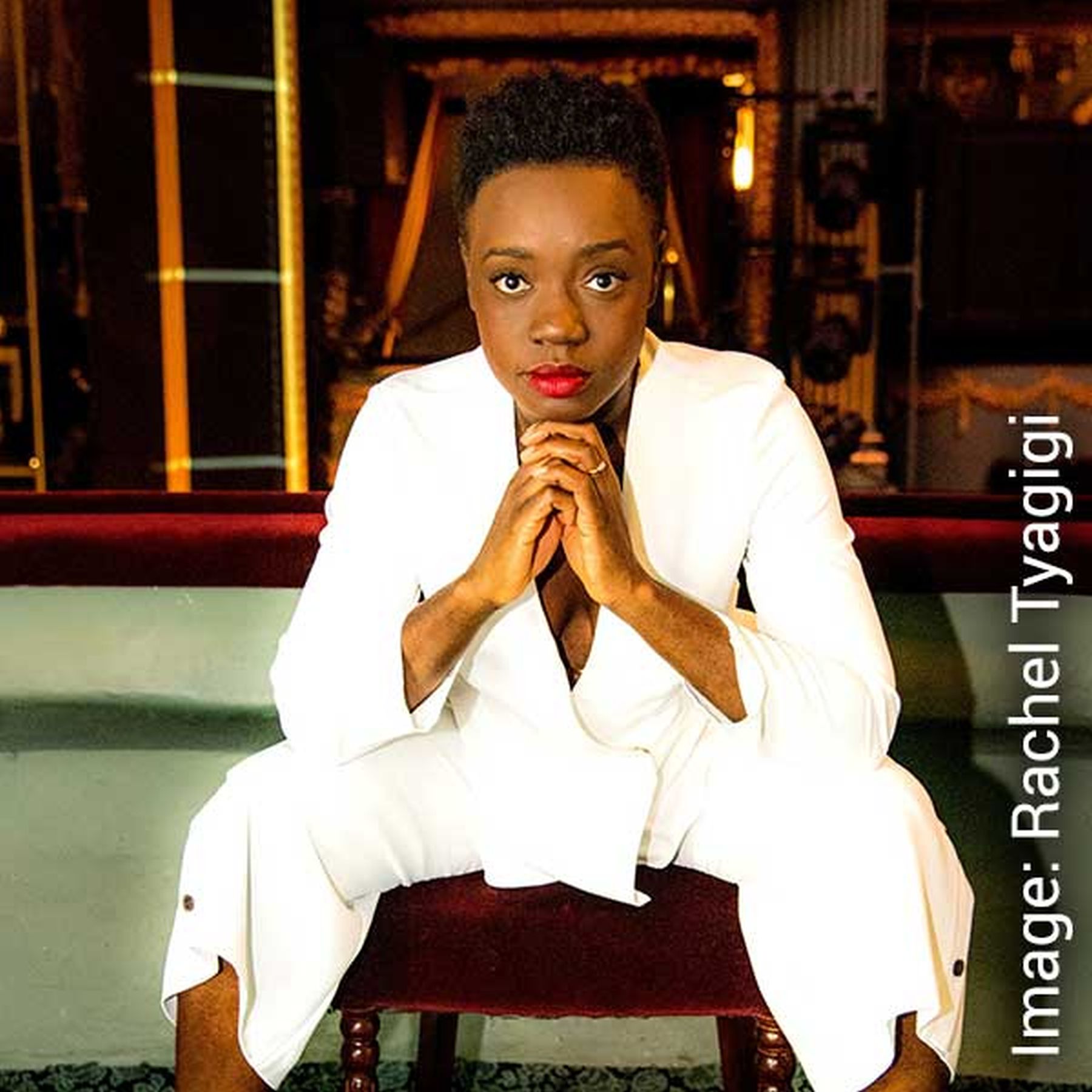 Madeline Appiah
Graduated from Acting in 2005
Madeline played opposite Idris Elba in all three series of his Sky produced comedy-drama In The Long Run. 
Her recent theatre credits include playing Zelda Bullock, Tina Turner's mother, in Tina the Musical in the West End and Guildenstern in the Robert Icke directed Hamlet at the Harold Pinter Theatre, which starred Andrew Scott. She was in The Taming Of The Shrew, The Merchant Of Venice, Macbeth, Speechless, The Duchess Of Malfi at the Old Vic Theatre, In The Next Room Or The Vibrator Play at St James Theatre, Iyalode Of Eti at the Utopia Theatre/Rich Mix/Arcola Theatre, Here We Go at the National Theatre, The Hotel Cerise at the Theatre Royal Stratford, Romeo And Juliet and Macbeth at the National Theatre.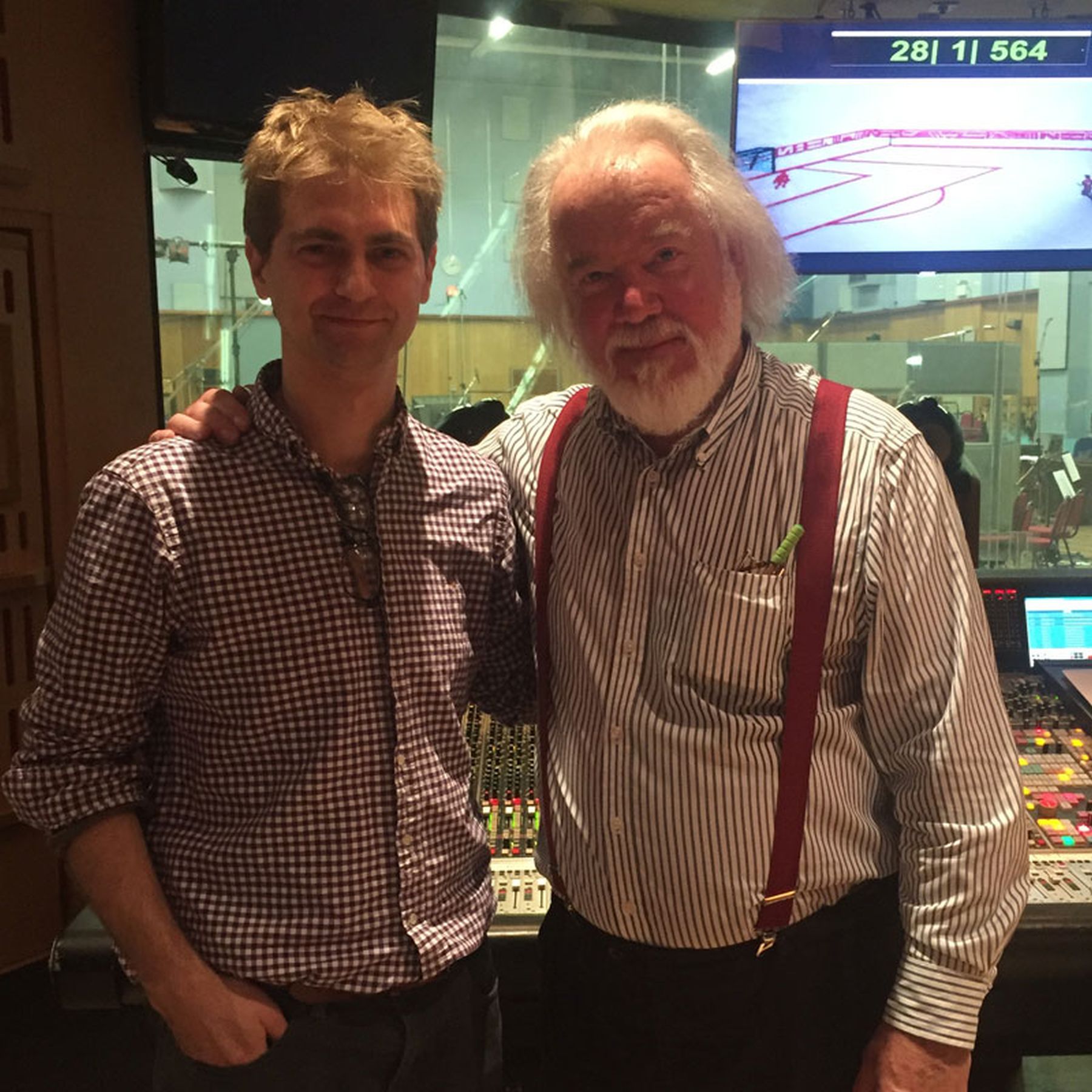 Alex Baranowski
Graduated from Sound Technology in 2005
Composer for film, TV and theatre, Alex was nominated for a Tony Award for The Cripple of Inishmaan on Broadway (at the time, the youngest person ever to be nominated in this category) and won a Music & Sound International Award for Best Feature Film Score at Cannes Film Festival for McCullin.
He recently won Best Original Score at Les Arcs Film Festival for his score for True
Things and was nominated as Breakthrough Composer of the year by the
International Film Music Critics Association.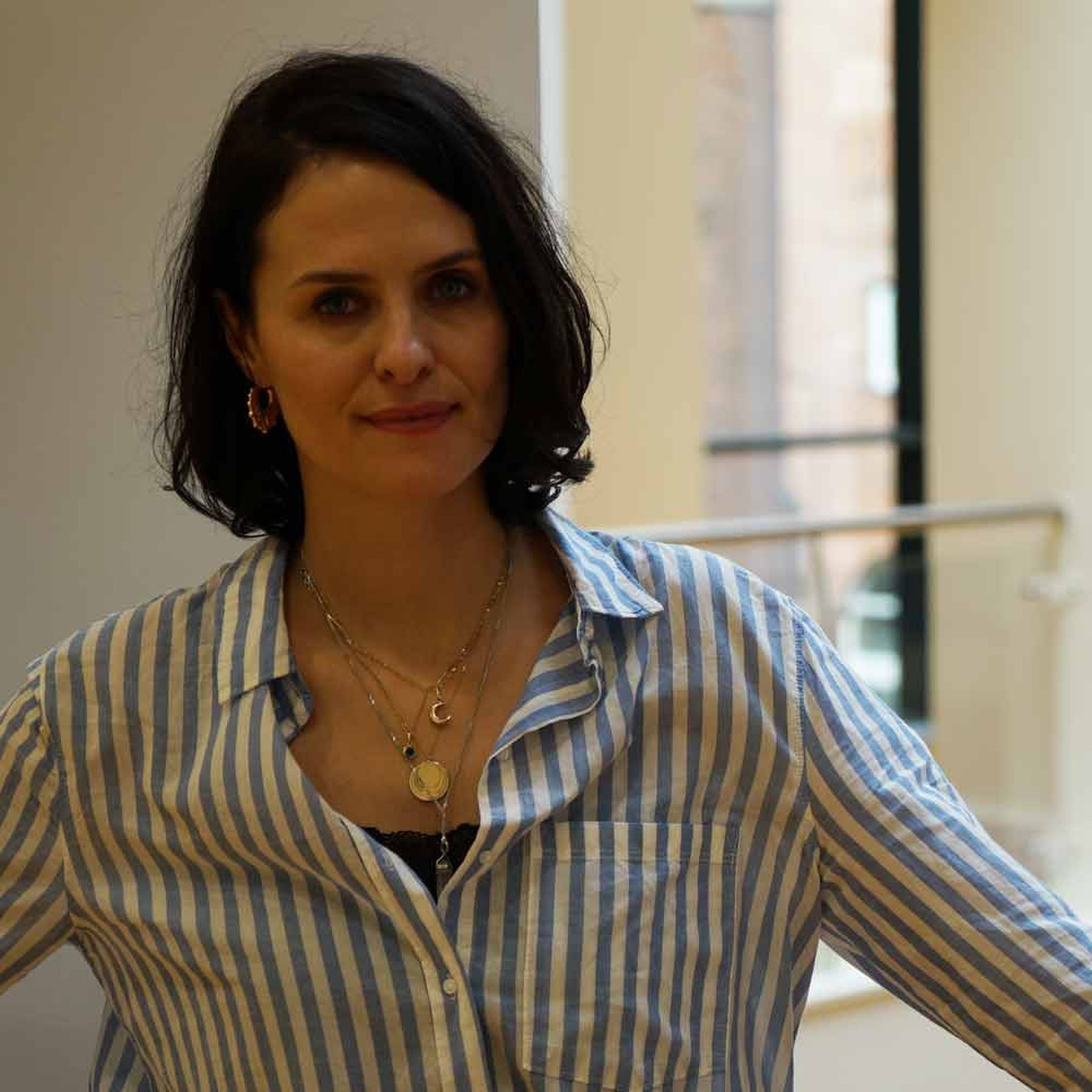 Leanne Best
Graduated from Acting in 2002
Leanne Best is a TV regular, credits include Four Lives (BBC1 aired in 2022); Compulsion (Channel 5, aired in 2022), Close to Me (Channel 4); Cold Feet (series 6 & 7), Tin Star, Young Wallander, Carnival Row and Line of Duty (series 3). On film she appeared in Film Stars Don't Die in Liverpool and Little Joe and played the woman in black in the Woman in Black: Angel of Death. Theatre work includes starring in critically acclaimed Sweat at Donmar Warehouse.  She was nominated for the TV Times Awards, Best Newcomer in 2017 for her role in cold Feet, she has also won numerous awards for her film work.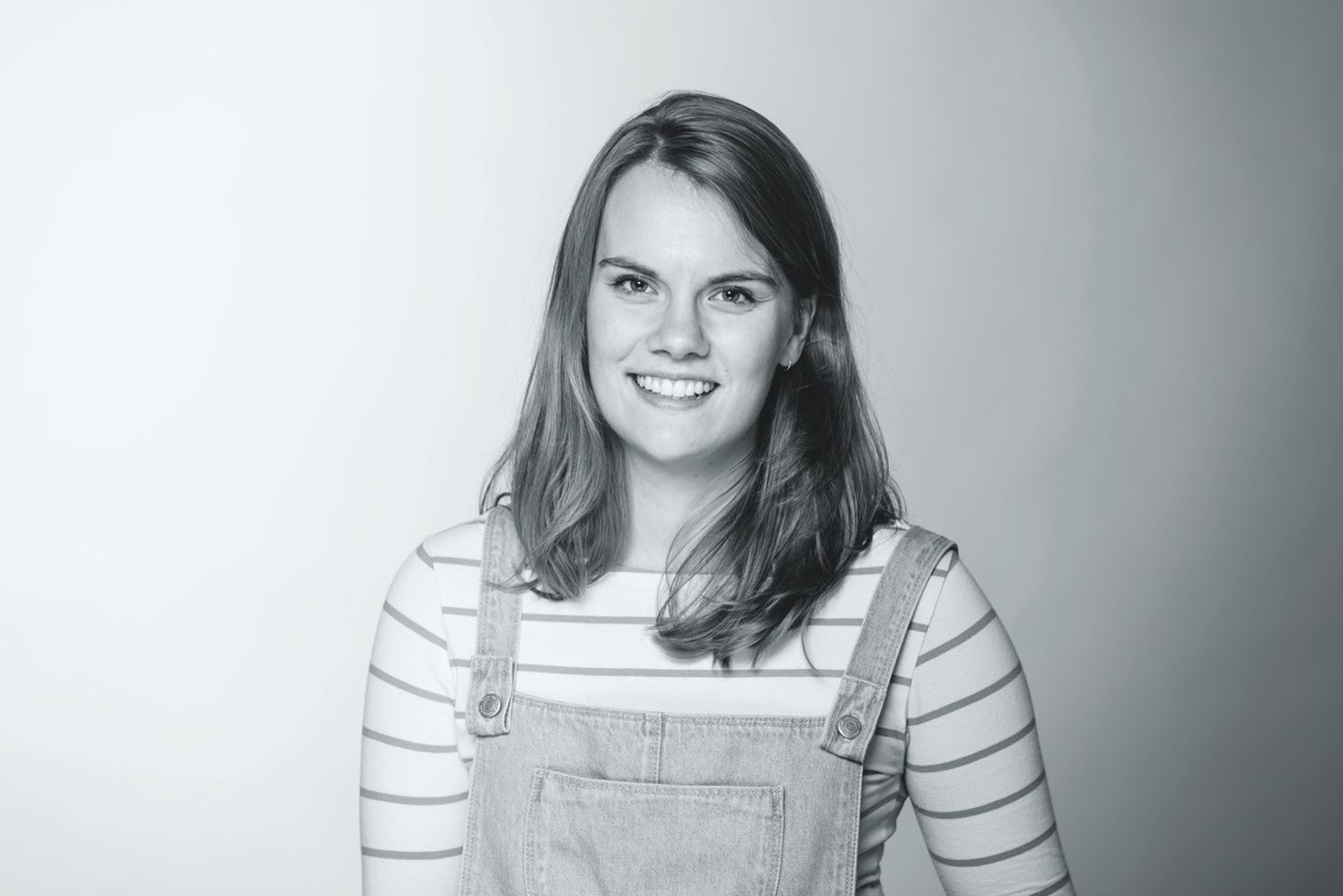 Frankie Bradshaw
Graduated from Theatre & Performance Design in 2014
Frankie left LIPA as a Linbury Prize finalist, with an assisting gig with Christopher Oram. She has gone on to become a much sought after and award-winning set and costume designer, working in the West End and venues across the UK.
In 2019 she won The Stage Debut Award for Best Creative West End Debut with director Lynette Linton for their partnership on creating Sweat at the Gielgud in 2019. She was winner of the Off West-End Award for Best Set Design in 2016 for Adding Machine (Finborough Theatre) and was nominated for the Off West-End Award for Best Set Design in 2017 for Assata Taught Me (Gate Theatre). Frankie has run workshops and educational projects for the Bush Theatre, English Touring Theatre and Whitecard Collective. She took part in the Donmar on Design Festival in 2018. She has a particular interest in sustainability within performance design.
Frankie's more recent work includes  Beautiful, directed by Nikolai Foster (Leicester Curve and UK Tour), Hamlet, directed by Tinuke Craig (National Theatre's Schools Tour), House of Ife, directed by Lynette Linton (Bush Theatre) and Blues for an Alabama Sky, directed by Lynette Linton (National Theatre).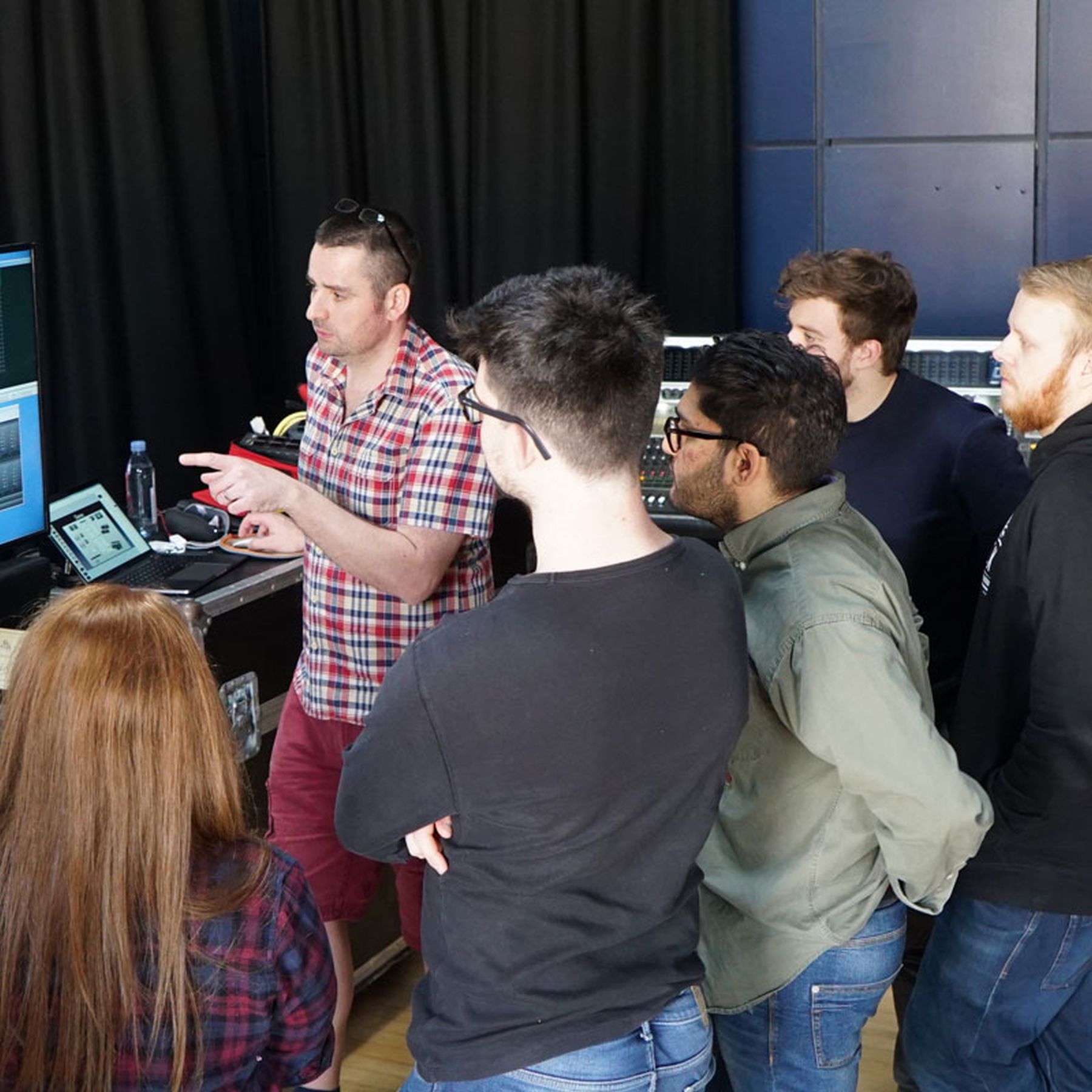 James Breward
Graduated from Sound Technology in 2002
James is a live event production sound engineer, comms engineer and consultant. He has been production/comms manager for the Olympics, the Commonwealth Games and Wimbledon Lawn Tennis Championships.
At Wimbledon in 2021 James oversaw the installation of an innovative sound system that facilitated remote audio mixing to support communications between review officials and umpires, statisticians, safety, security, audio and production teams as well as video feeds to aid the audio team with press feed distribution and remote operation of all courts.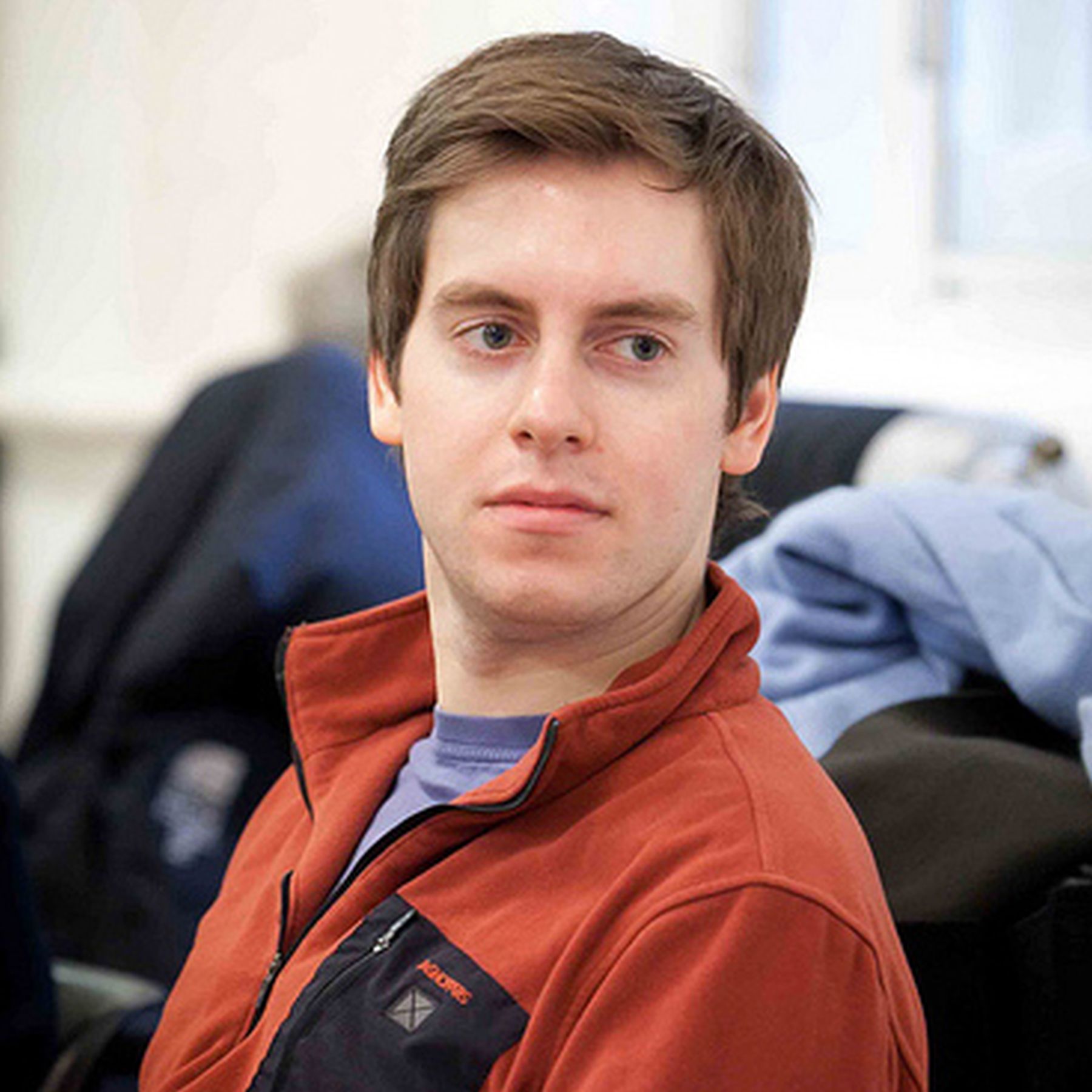 Micheal Bruce
Graduated from Music in 2000
Michael Bruce is a composer and lyricist who has written scores and songs for many theatre productions around the UK, in London and New York. Michael was the first composer in residence at the Donmar Warehouse in London's Covent Garden. He was also the winner of the inaugural Notes for the Stage songwriting competition, run by The Stage newspaper, which led to a concert of his musical-theatre work being staged at the Apollo Theatre on Shaftesbury Avenue. Following the success of this, his album Unwritten Songs was released and debuted at number one on the iTunes vocal chart. He also won an MTM award for most promising new musical and was nominated for a WhatsOnStage Award.
Recent work includes The Illusionist, a new musical which premiered in Japan, the National Theatre's Romeo & Juliet (also in cinemas) and upcoming film release The Nan Movie.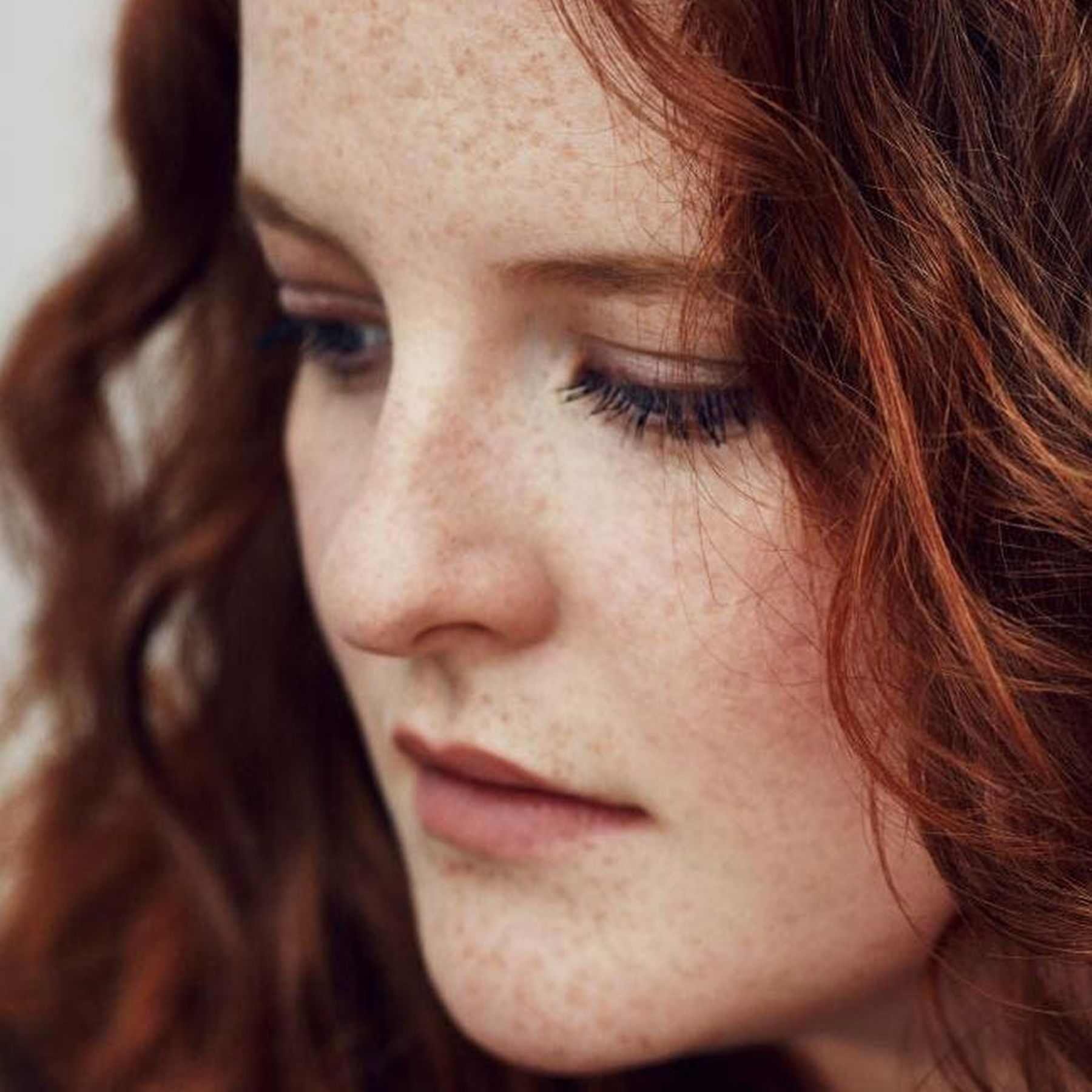 Sophie Cooke
Graduated from Music in 2015
Sophie's songwriting credits include co-writing Jess Glynne's hit All I Am (Gold record), Dua Lipa's Hallucinate and Katy Perry's Only Love. Other artists she has written for include Elton John and Rudimental. Performing as Frances, she was nominated for a BRITS Critics' Choice Award.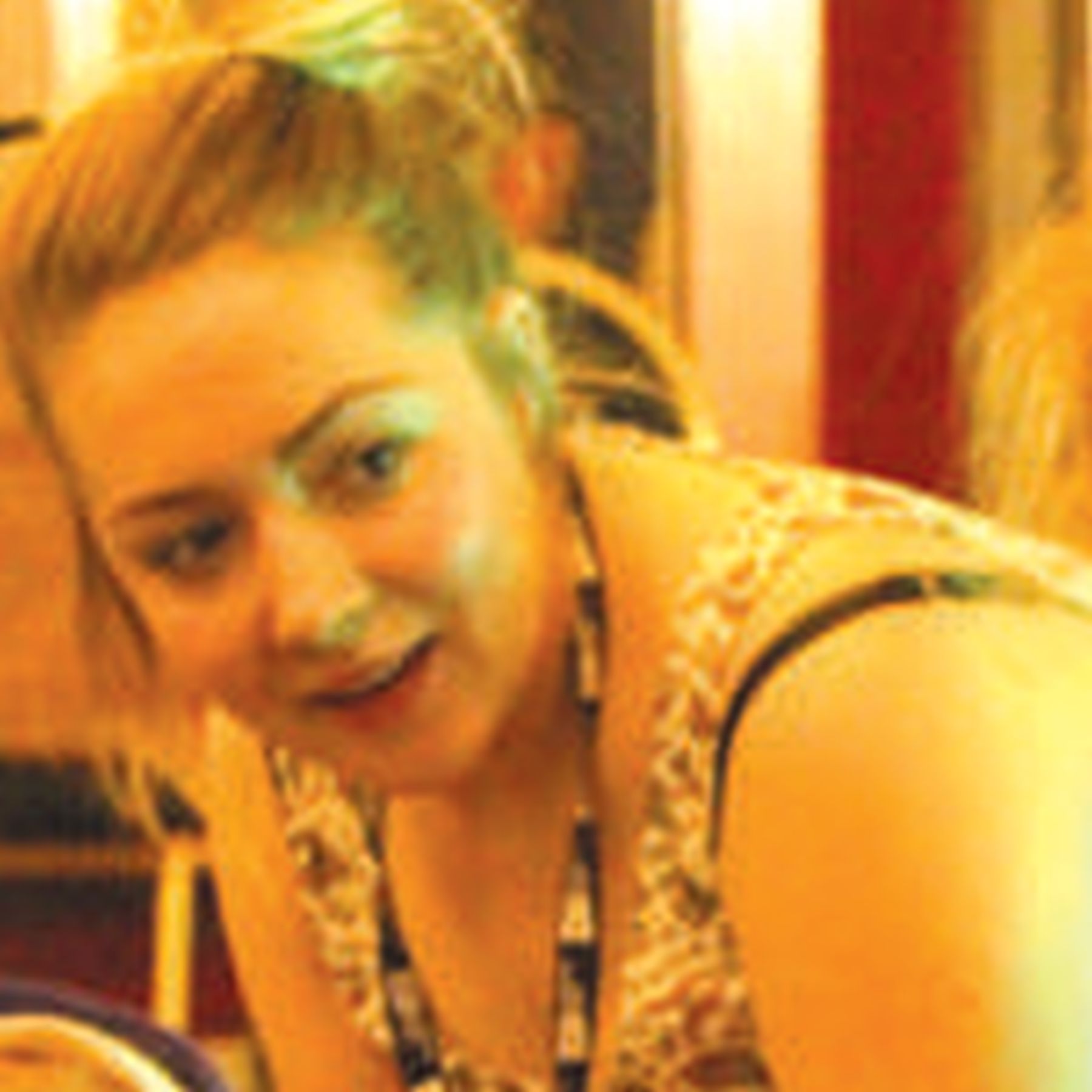 Hollie Coxon
Graduated from Applied Theatre and Community Drama in 2011
Hollie is head of UK creative learning & community partnerships at the Ambassadors Theatre Group. She heads up their engagement strategy in 22 venues around the country. Projects include an Arts Council England awarded autism-friendly theatre project. Every year, more than 60,000 people of all ages and backgrounds take part in their Creative Learning Programme. She is also a Trustee of the Manchester Palace & Opera House Trust., whose vision is to bring these historic theatres into the heart of the city and the lives of its people. It aims to open up the theatres and what goes on in them - making them places where a new generation of Mancunians can play, learn, explore and discover what theatre and performance means for them.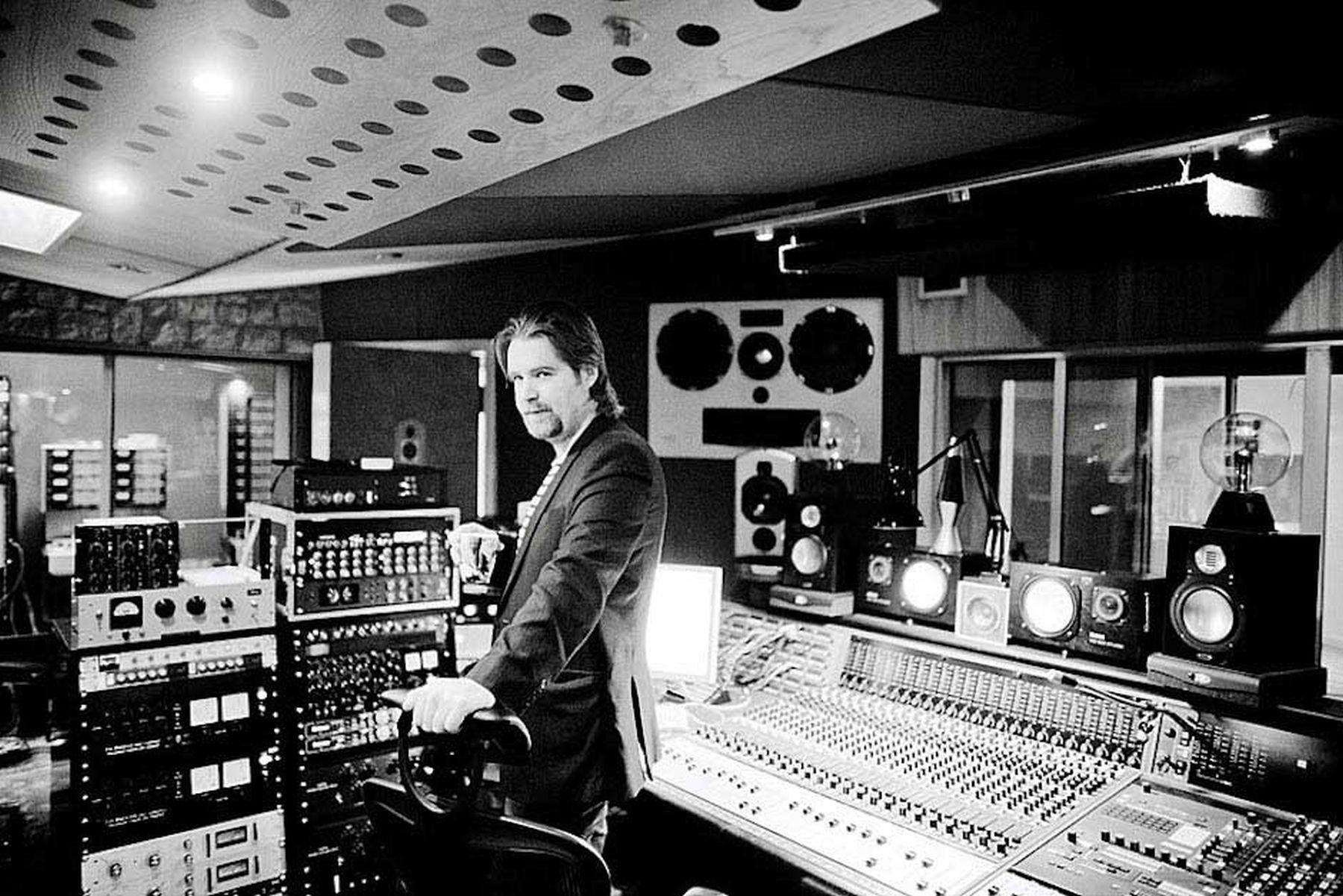 Mike Crossey
Graduated from Sound Technology in 2001
Mike is a record producer, songwriter and mixing engineer. He first came to attention soon after graduating for producing the debut single by the Arctic Monkeys, with whom he continued to collaborate over two albums. After LIPA, he operated out of Motor Museums in Liverpool, producing some of the most critically acclaimed British acts in that period and developed a solid reputation for creating separate radio mixes specifically suited for Radio One.
Mike moved to London in 2012, where he worked with Jake Bugg, The View, the 1975 and Wolf Alice. He was nominated for the 2016 BRIT Award for Producer of the Year.
In 2019, he moved to Los Angeles where he produced the second album for the 1975 and worked with Nothing but Thieves, LANY and Billy Raffoul, among others. More recently he has worked with newer artists including Yungblud, while continuing with established artists the Killers and Jeremy Zucker. He also worked with LIPA graduate band The Wombats on their recent number one album and throughout his career he has worked closely with other Sound Technology graduates, including Jon Gilmore, Robin Schmidt and Mike Spink.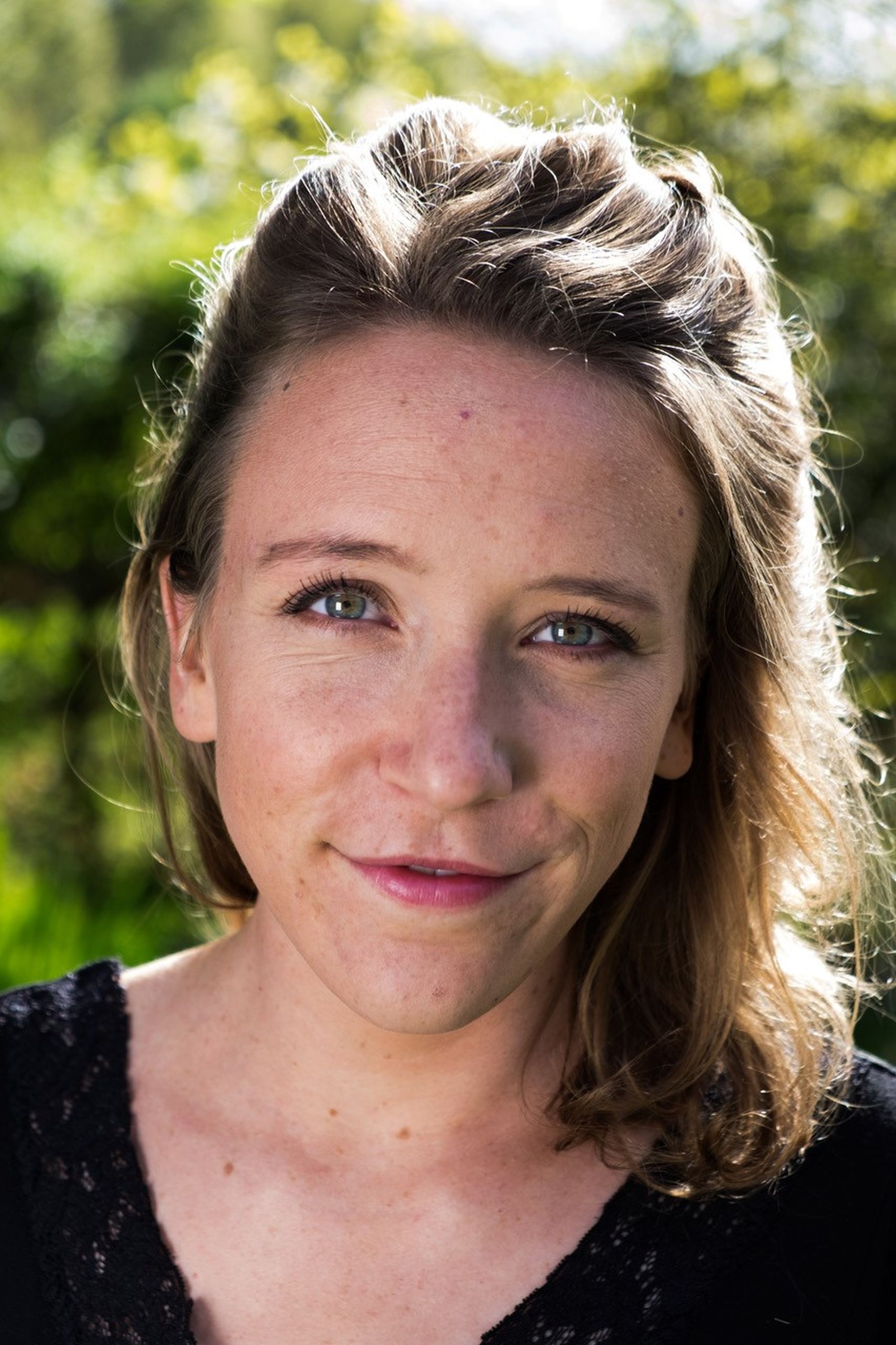 Machteld De Ruyck
Graduated from Applied Theatre and Community Drama in 2014
Machteld is the older people's programme manager at  Leeds Playhouse, the region's leading production theatre. Maggie runs creative projects and opportunities that are challenging, fun and energetic for people over the age of 55 and people living with dementia and their supporters. There is a large offer of creative projects where older people can forge friendships and social connections, and where their contributions are valued and celebrated. Their flagship programme is Heydays which is attended by around 300 older people each week. They also have the following strands for people to get involved with: Theatre & Dementia, Outreach, Intergenerational Work, Older People's Theatre and Older People's Theatre of Sanctuary.  
Machteld believes the breadth of her training has prepared her well for her job. "We did so many different things while we were at LIPA. We were out in the community, making theatre and writing, as well as our own professional development. It gives you a very versatile and very useful tool box."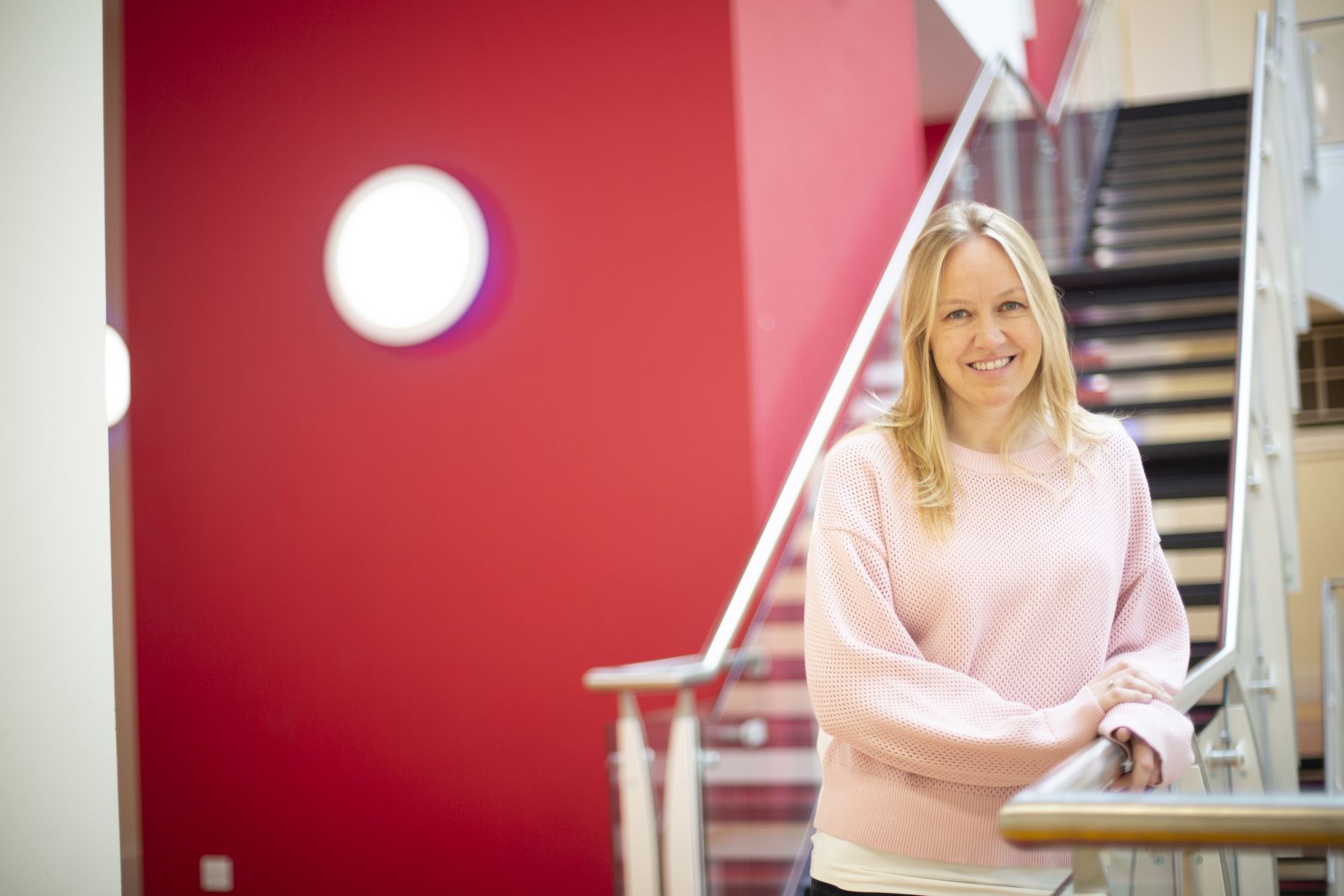 Lynette Howell Taylor
Graduated from Management in 2000
Lynette is the owner of 51 Entertainment. British born and now Los Angeles-based Lynette Howell Taylor is a film and TV entrepreneur whose production credits include the multi-Oscar-nominated A Star is Born, Captain Fantastic, The Accountant, Blue Valentine, The Oscars ceremony in 2020 and the recent TV drama I Know This Much is True. She has brought more than 25 films to the screen.
Lynette is the founder of the annual Horizon Award supporting underrepresented female filmmakers and is also a member of Women in Film, a Reframe Ambassador, and a Sundance Creative Producers Advisor. In 2020, she was elected by her peers to the Producers Branch of The Academy of Motion Picture Arts and Sciences' Board of Governors.
Commenting on the Management degree at LIPA, Lynette said: "LIPA's 'Management degree is a very entrepreneurial program. And to me, that's the cornerstone of producing, figuring out how to manage a business and other people and situations and projects. I really learned the foundation of those skills while I was at LIPA."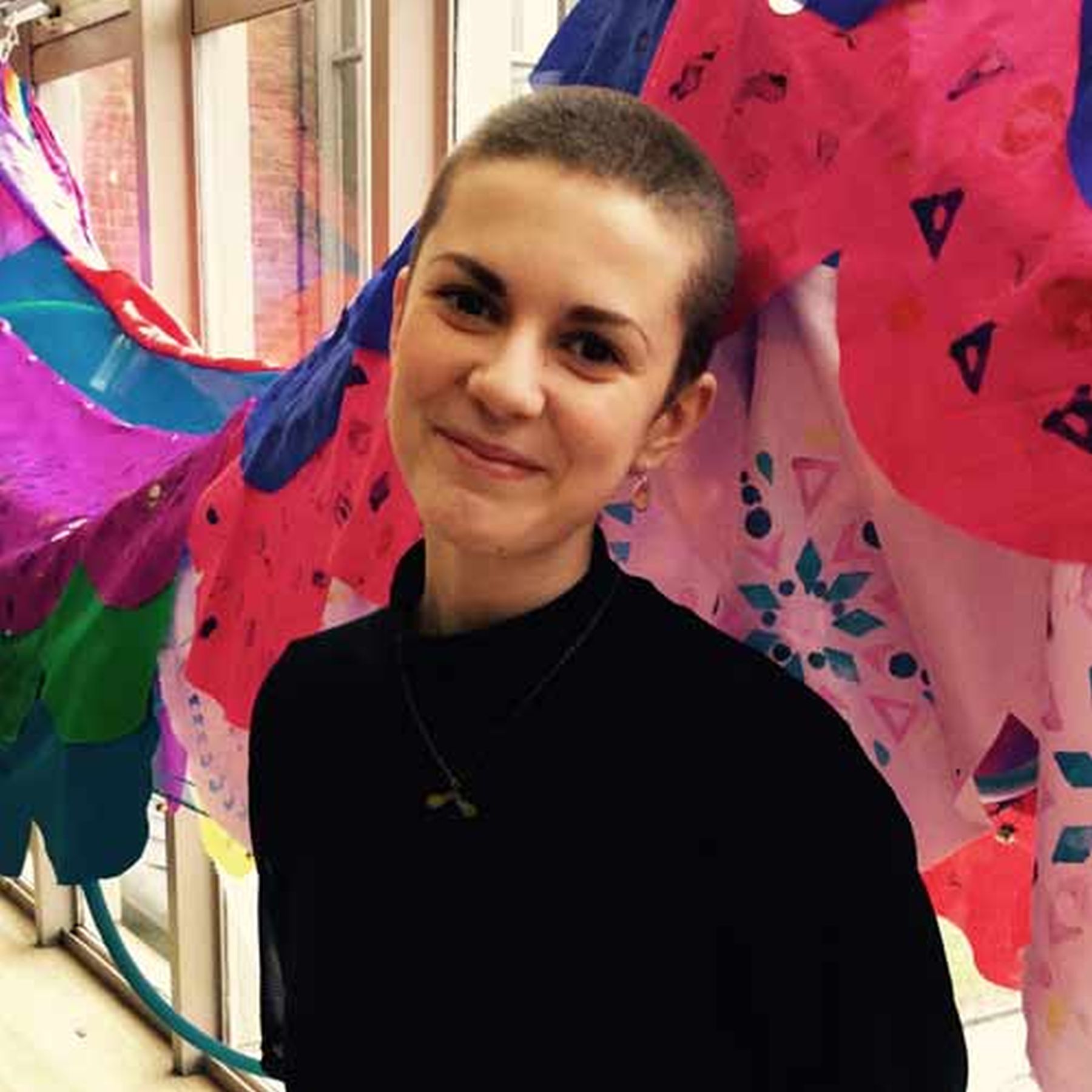 Gwennan Mair Jones
Graduated from Applied Theatre and Community Drama in 2014
Gwennan is director of creative engagement at Theatr Clwyd. She got her first senior manager role at 24. She is a creative drama facilitator and director that works with community. Her passion lies in people's equal access to the arts and telling hidden stories. Over lockdown Theatr Clwyd launched a 'Together' program where they continued, and grew, their community work. They ran Parkinson's workshops, delivered food packs to homeless shelters in Flintshire, as well as still connecting to around 1,000 people a week with drama, dance and music workshops.  She is also a member of the Arts Council for Wales.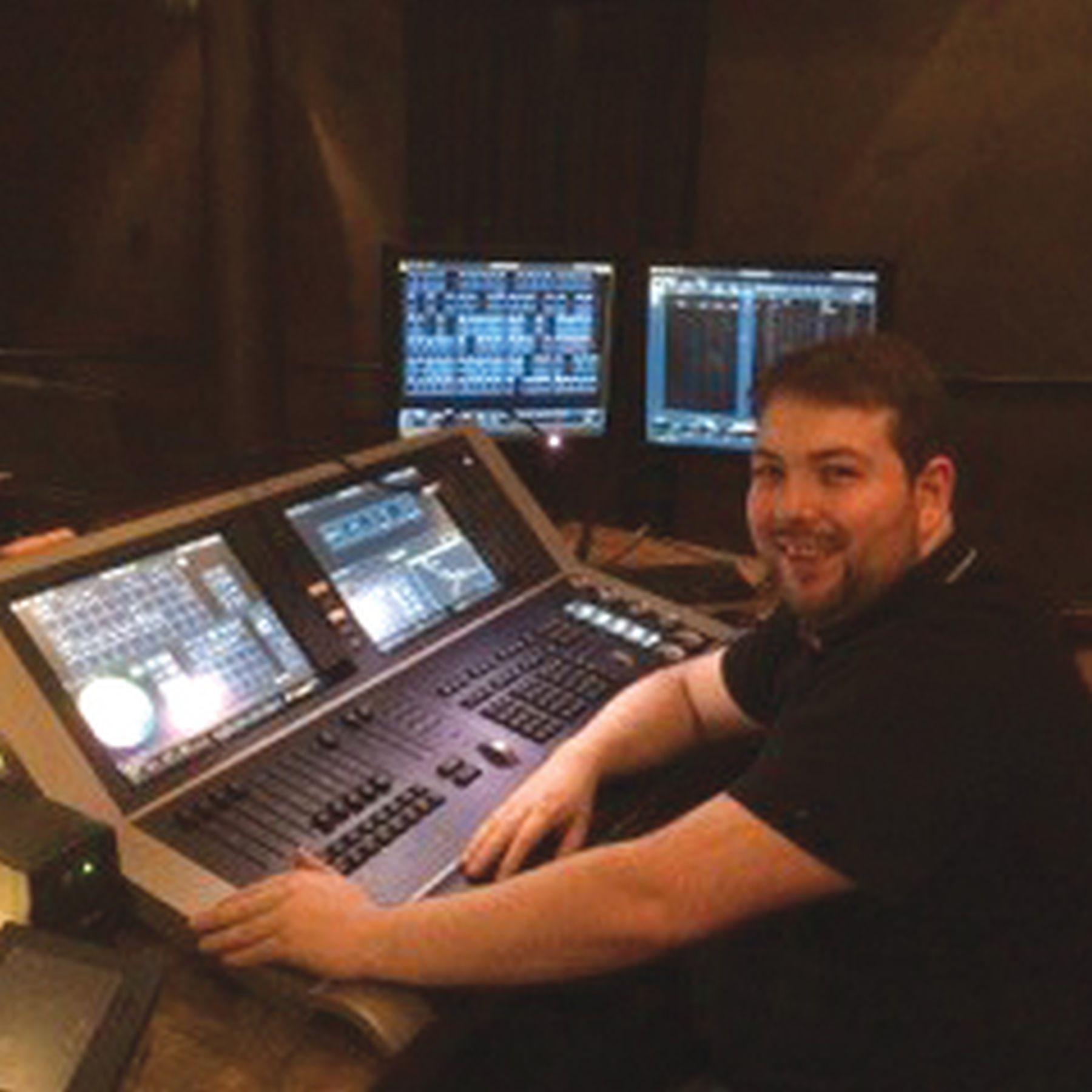 Marec Joyce
Graduated from Theatre and Performance Technology in 2007
Marec is the new technical director of the NSDF (National Student Drama Festival) helping to develop the next generation of young theatre makers. As technical operations manager for the Pleasance Theatre Trust in Edinburgh he is responsible for the organisation's technical operations at the Edinburgh Festival Fringe, where they run 25 theatre spaces. He also works as a freelance production manager, for companies including Punchdrunk. He was formerly deputy head of lighting at London's Royal Court.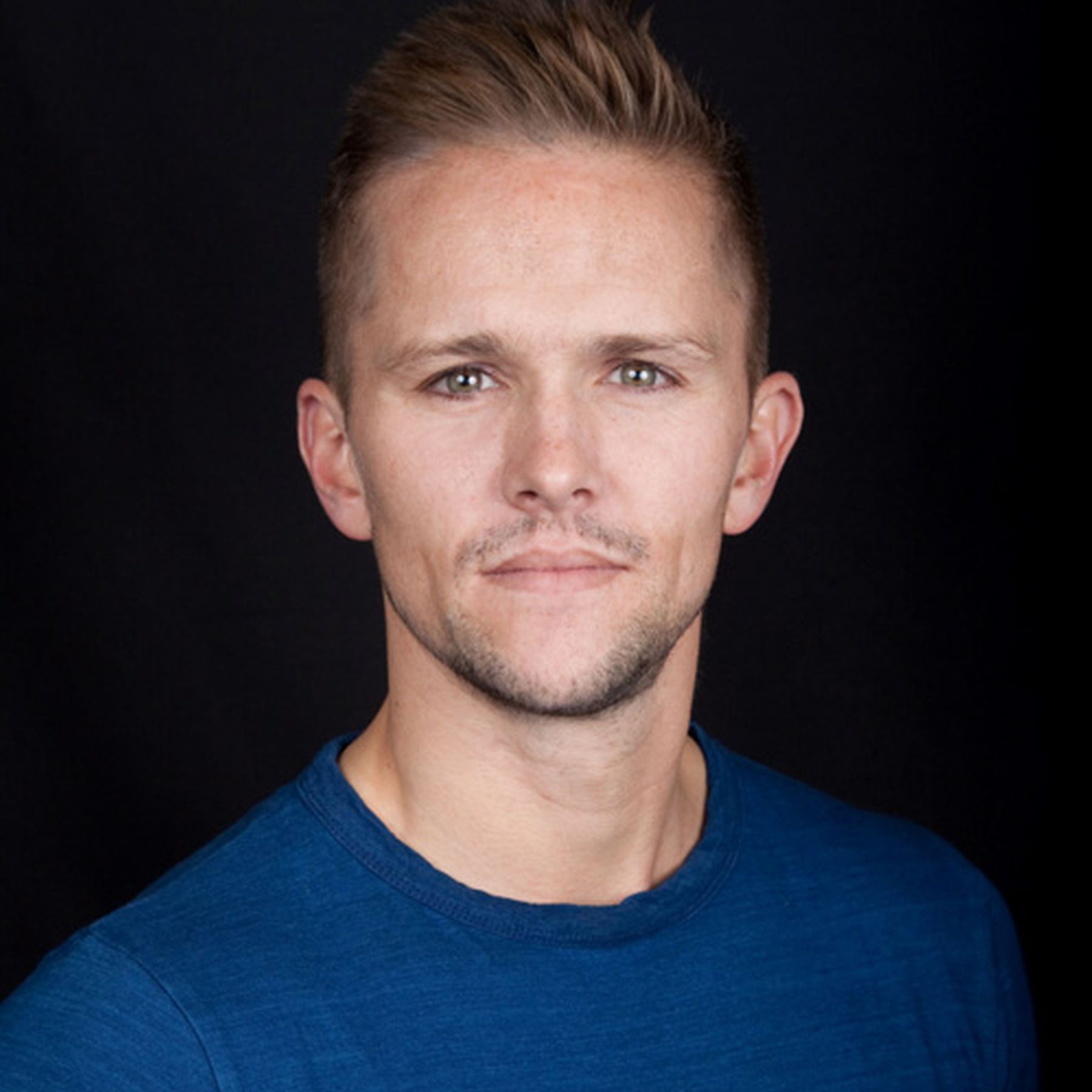 Morgan Large
Graduated from Theatre and Performance Design in 2003
Morgan is a prolific set and costume designer for theatre, whose design work is regularly critically acclaimed in press reviews.
He won the 2018 UK Theatre Award for Best Design for Wonderland at the Nottingham Playhouse. Recent credits include Joseph and the Amazing Technicolour Dream Coat (London Palladium), Tell Me on a Sunday (Majestic Theatre, Shanghai and China tour) and I Think We Are Done (Frantic Assembly). His extensive international work includes designing for the Royal Danish Ballet and a production of The Last Horseman in Madrid for which he was nominated for Best Set Design at the BroadwayWorld Awards, Spain. He has designed the Olivier Awards for several years.
Jamie Lloyd
Graduated from Acting in 2001
Jamie is artistic director of the Jamie Lloyd Company He first appeared in The Stage 100 list of most influential people in British theatre in 2014, at number 20, the youngest director to break into the list since Sam Mendes, and has appeared regularly in the list since then.
He and his directed works have been nominated for a host of awards, including
Olivier and Tony Awards. More recent accolades include a 2020 WhatsOnStage Award for Best Direction for Evita at Regent's Park Open Air Theatre and a Best Play Revival win for the Jamie Lloyd Company production Betrayal. The production was also nominated for Best Direction of a Play and Best Revival of a Play at the Tony Awards.
His Cyrano de Bergerac won the 2020 Olivier Award for Best Show Revival. Jamie is a vocal supporter of creating theatre for young and diverse audiences and in 2019 The Jamie Lloyd Company announced plans to give away 15,000 tickets to its West End shows. With a reputation for assembling exciting casts, he has worked with John Simm, Martin Freeman, James McAvoy, Kit Harrington, Jessica Chastain, Tom Hiddleston and Emilia Clarke.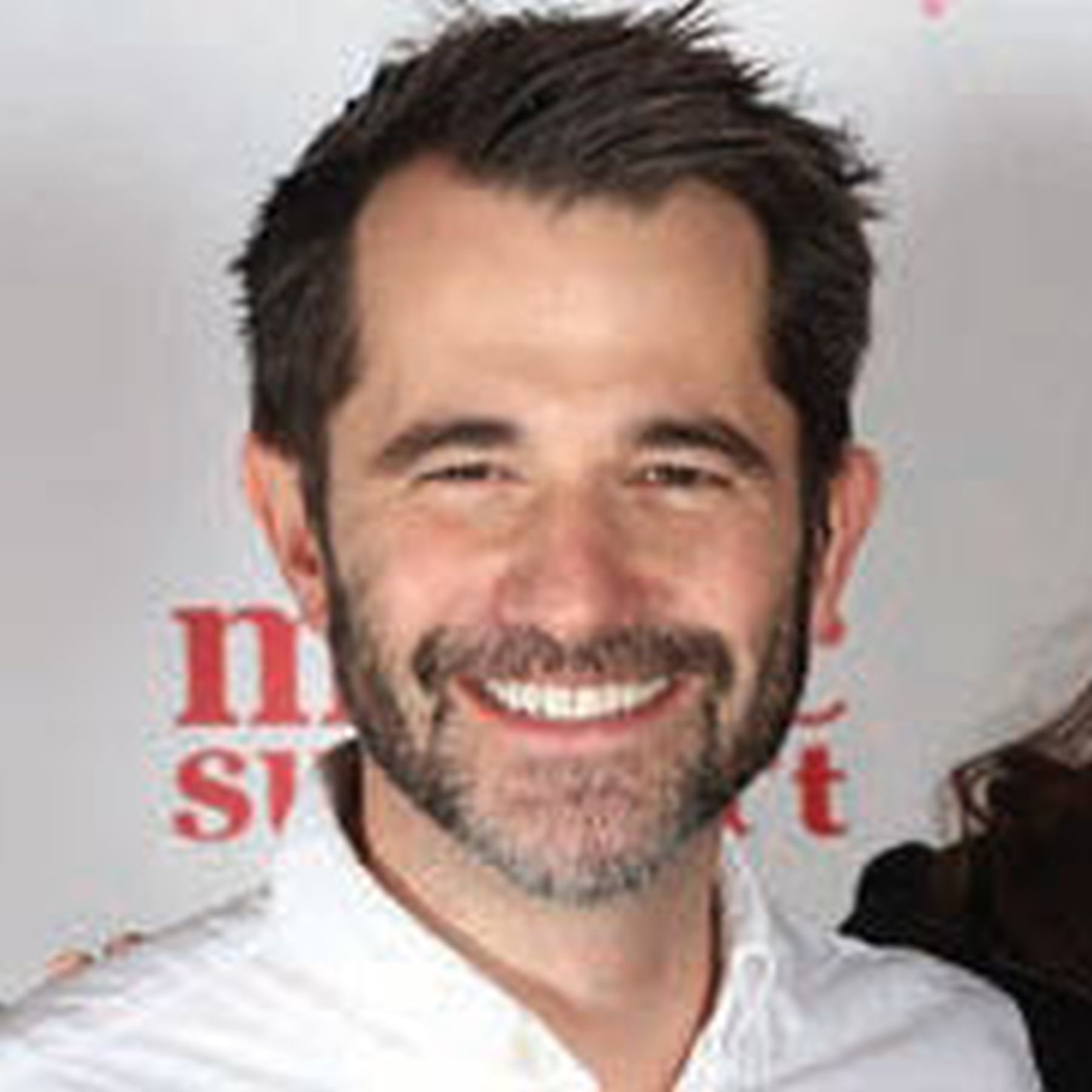 Ed Millett
Graduated from Management in 2001
Ed is co-founder of TaP Music, which is a global group of music companies representing artists across TaP Management, TaP Music Publishing and TaP Records. With joint headquarters in London and Los Angeles, TaP's diverse roster of established artists includes Lana Del Rey, Ellie Goulding and DJ Shadow.
Ed and his partner Ben Maswon are three-time winners of Music Week's Manager of the Year Award. TaP Music are at the forefront of live streaming, picking up Music Week's Live Music Innovation of the Year Award in 2021 for live streams with Dermot Kennedy and Ellie Goulding.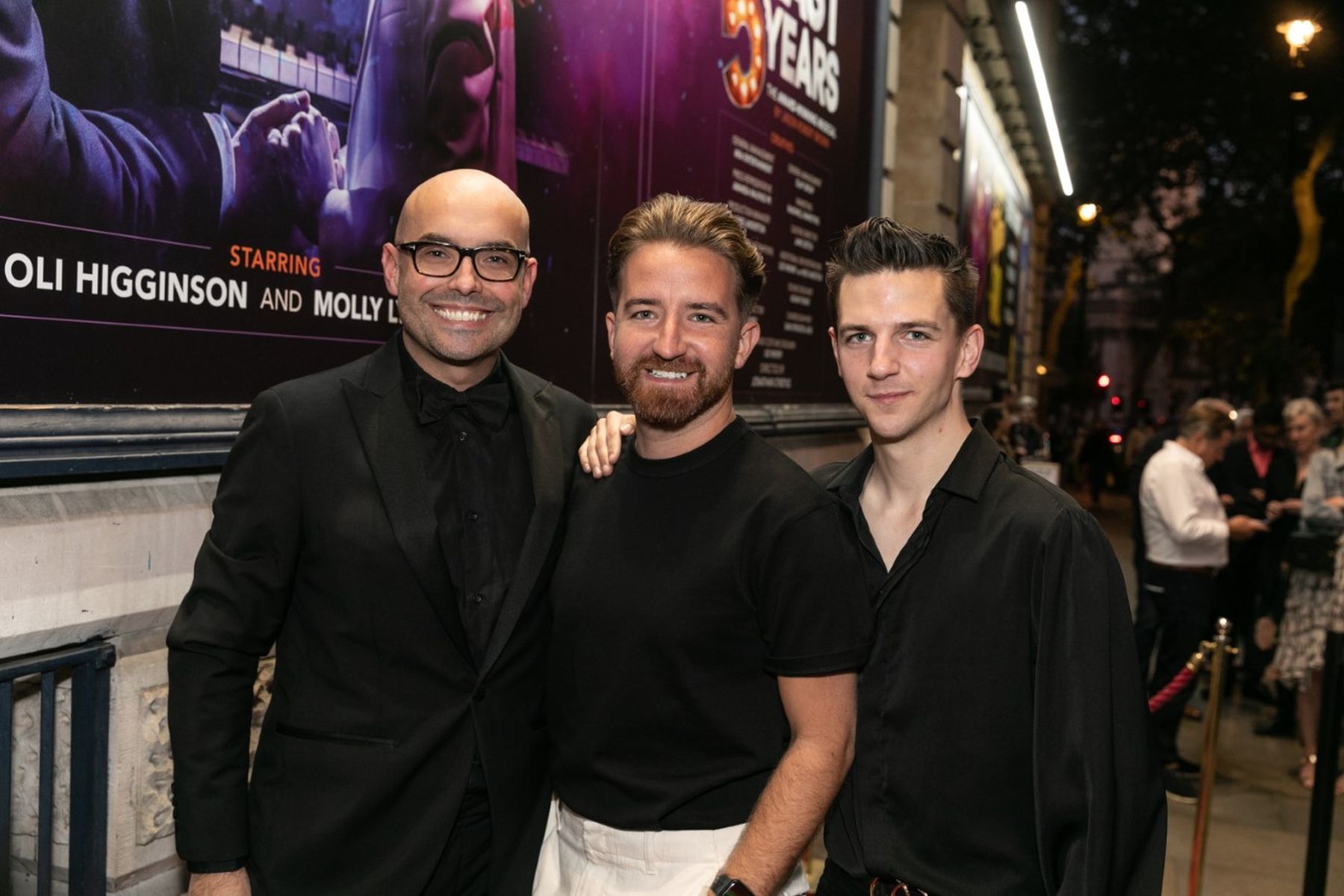 Lee Newby
Graduated from Theatre & Performance Design in 2011
After leaving LIPA, Lee worked as an associate designer with Christopher Oram, including seven productions for The Michael Grandage Company. Lee had first met Michael and Christopher when they gave a masterclass at LIPA. Lee is now a successful set and costume designer in his own right, making his West End debut on Labour of Love at the Noel Coward Theatre in 2017. His recent credits include The Cherry Orchard and Hamlet at The Theatre Royal, Windsor.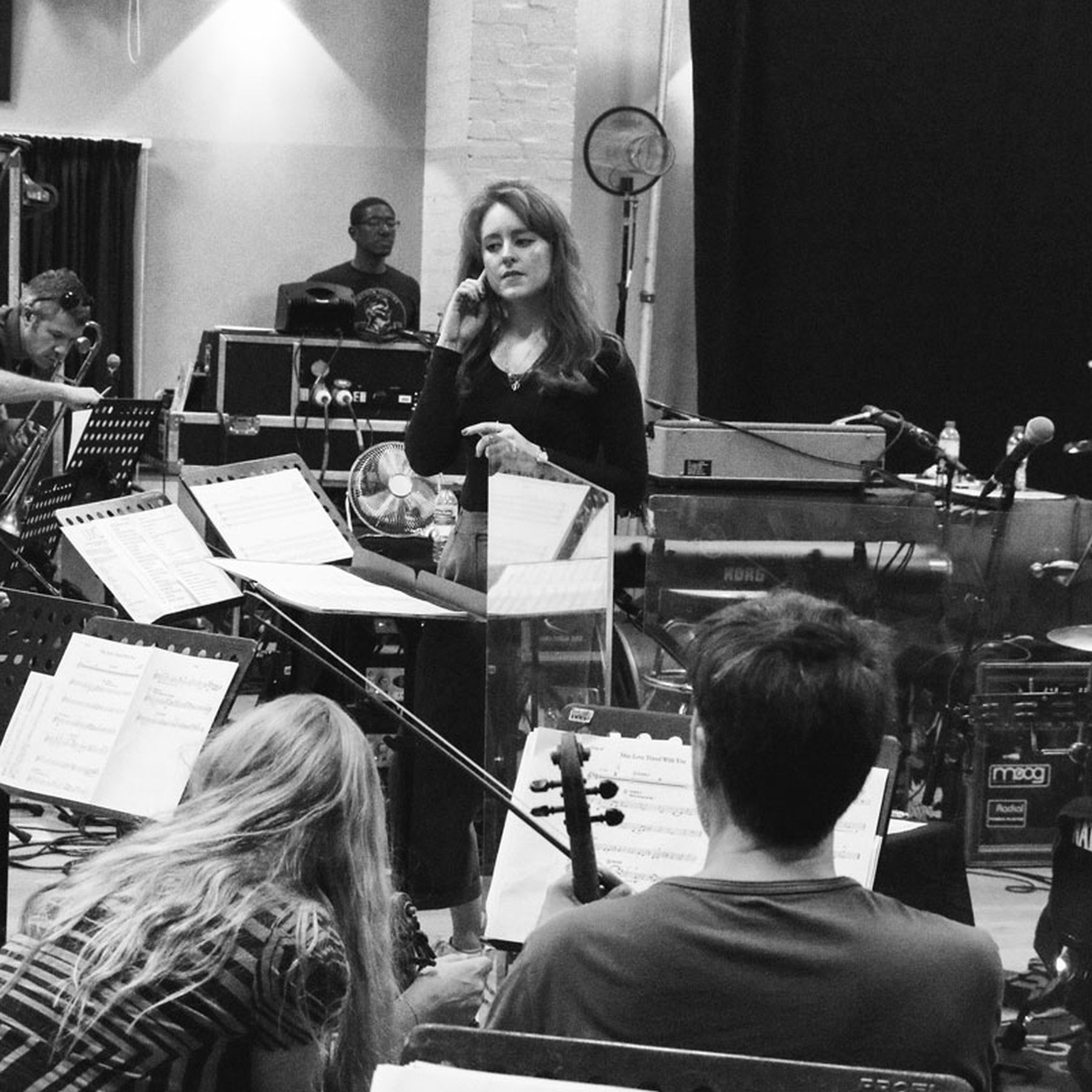 Hannah Peel
Graduated from Music in 2004
Hannah is an artist, music producer, composer and BBC Radio 3 presenter (for the weekly BBC 3 show Night Tracks). Described by The Observer in their feature about her on 20 March 2021 as "one of our most exciting crossover composers". 
Her solo work is primarily electronic, synthesiser-based and often includes classical scoring and sound design with references to the links between science, nature and music. She has scored for TV, film, theatre and dance. She was Emmy nominated for her score to the feature length documentary: Game of Thrones: The Last Watch. She has orchestrated and conducted with Paul Weller and collaborated with poet Will Burns. Her most recent album Fir Wave – was nominated for a Hyundai Mercury Prize. 
Her 2016 album Awake But Always Dreaming was an exploration of dementia. She has recently completed an eight-part collaboration with the British Paraorchestra. The Unfolding explores Paraorchestra's progressive idea of what an orchestra should be, mixing analogue, digital and assistive instruments with a unique ensemble of disabled and non-disabled musicians. Hannah has been elected to the board of Ivors Academy, the largest campaigning association for professional musicians in Europe.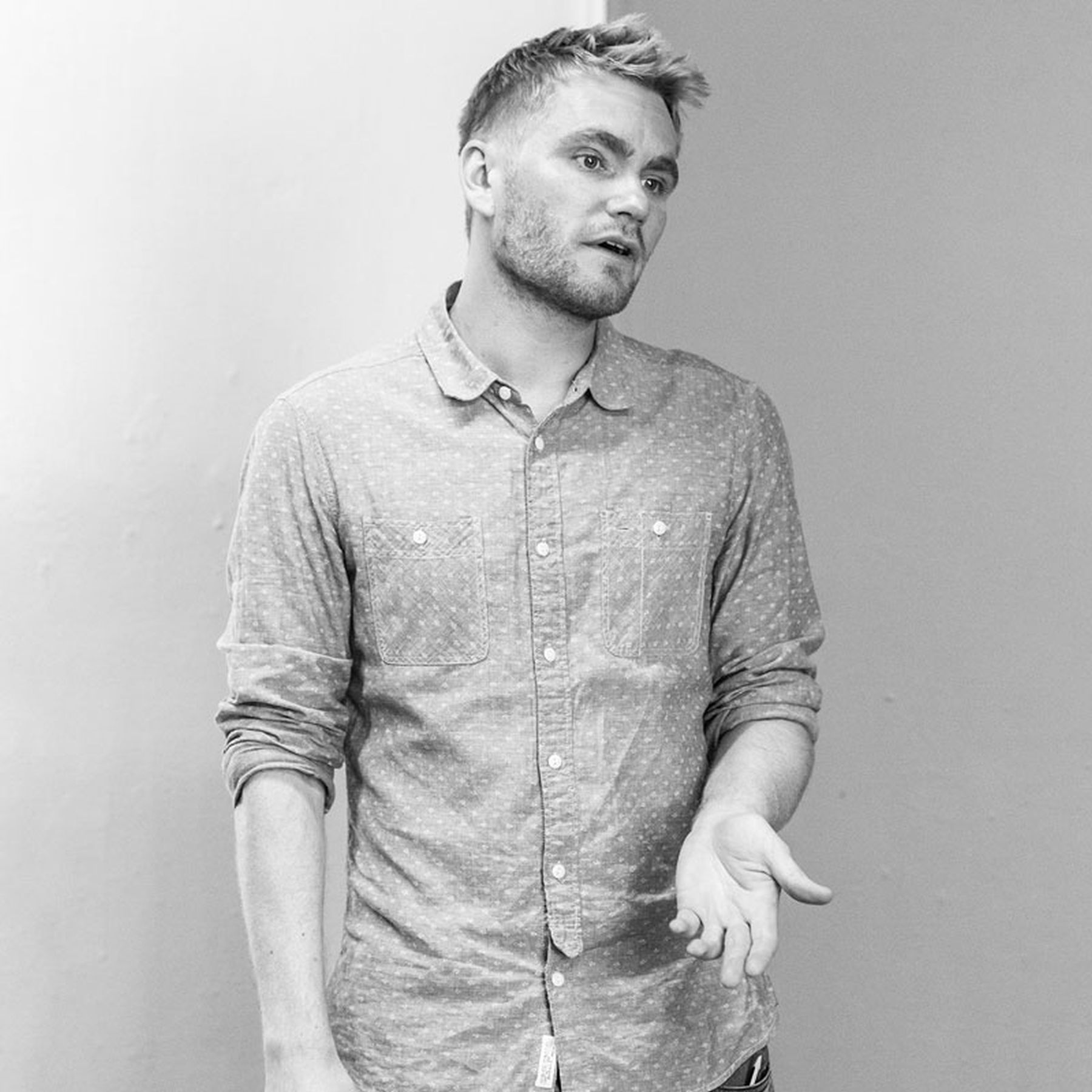 Adam Penford
Graduated from Acting in 2001
Adam was appointed as artistic director of Nottingham Playhouse in 2017. Under his
steerage, the theatre won The Stage Regional Theatre of the Year Award in 2019,
with the judges saying: "The resurgence of Nottingham Playhouse under artistic director Adam Penford is a reason to rejoice." 
During 2019, Adam directed two plays at Nottingham, Coram Boy and An Enemy of the People. Other directing credits include the National Theatre and The Boys in the Band at the Park Theatre which won the 2016 award for Best Direction of a New Play in the
BroadwayWorld UK/West End Awards. Adam featured in The Stage 100 in 2020 and in 2021 when it celebrated some of those who had worked to keep performance alive during the previous difficult year.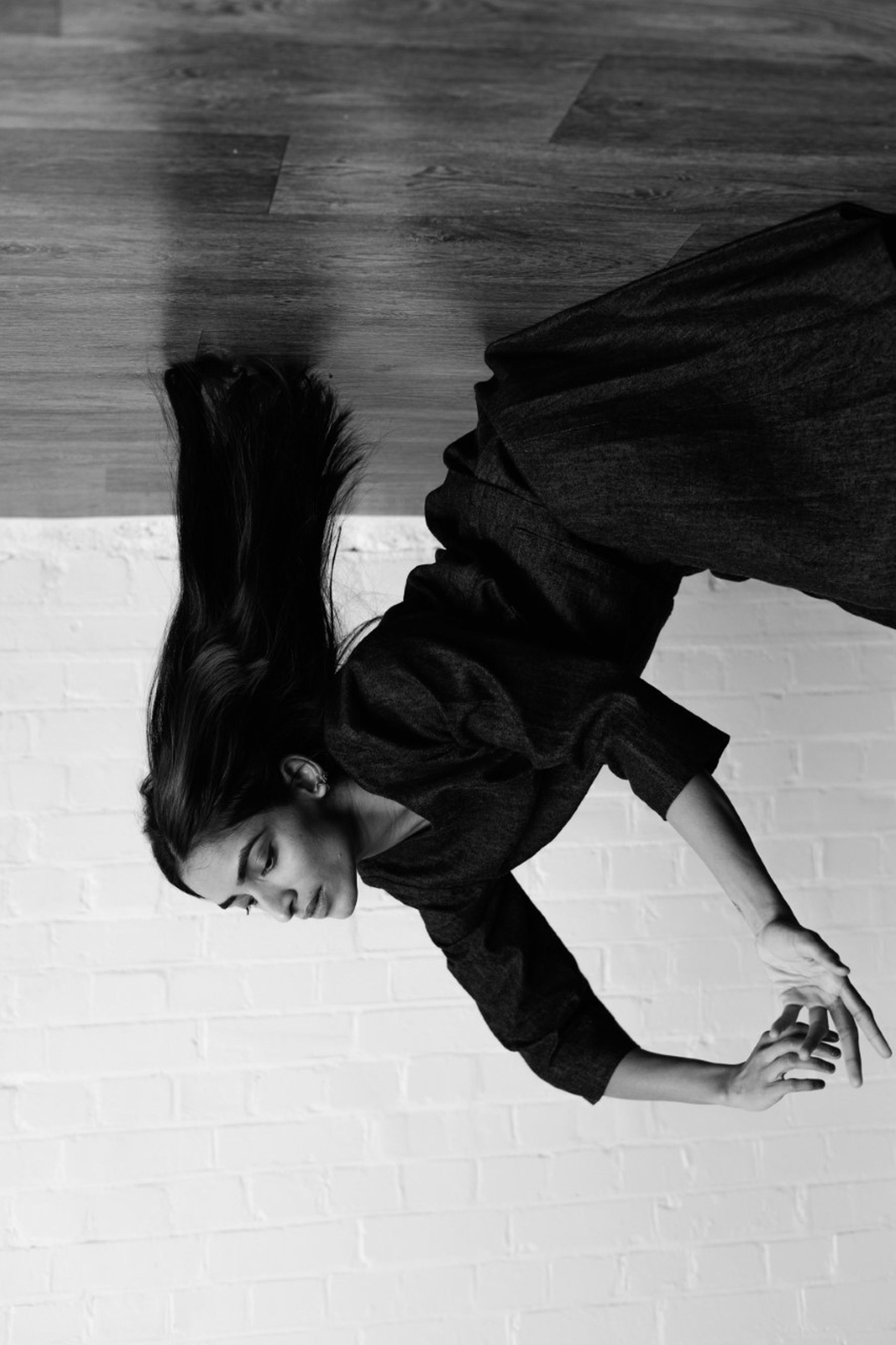 Aishwarya Raut
Graduated from Dance in 2017
Aishwarya's career highlights to date include a national and international tour with Rambert Dance company performing works by Ohad Naharin, Sharon Eyal, Hofesh schecter, Sidi Larbi, Rafael Bonachela, Jo Strømgen, Wim Vandekeybus, Alonzo King, Imre and Marne Van Opstal and Marion Motin. She also performed in the Rocketman movie, the Brit Awards and has been interviewed in Dance magazine.
She says: "LIPA has been one of the most important and significant parts of my life. It taught me to be open, curious and most importantly to own and celebrate my individuality. Collaborating with artists with different skill sets has been a big part of my dance career so far and I am so grateful that I was prepared for it because of the collaborative projects at LIPA. The constant encouragement and support from the staff is definitely something that built my confidence to dive into the contemporary and commercial dance world. The place and people will always have a special place in my heart."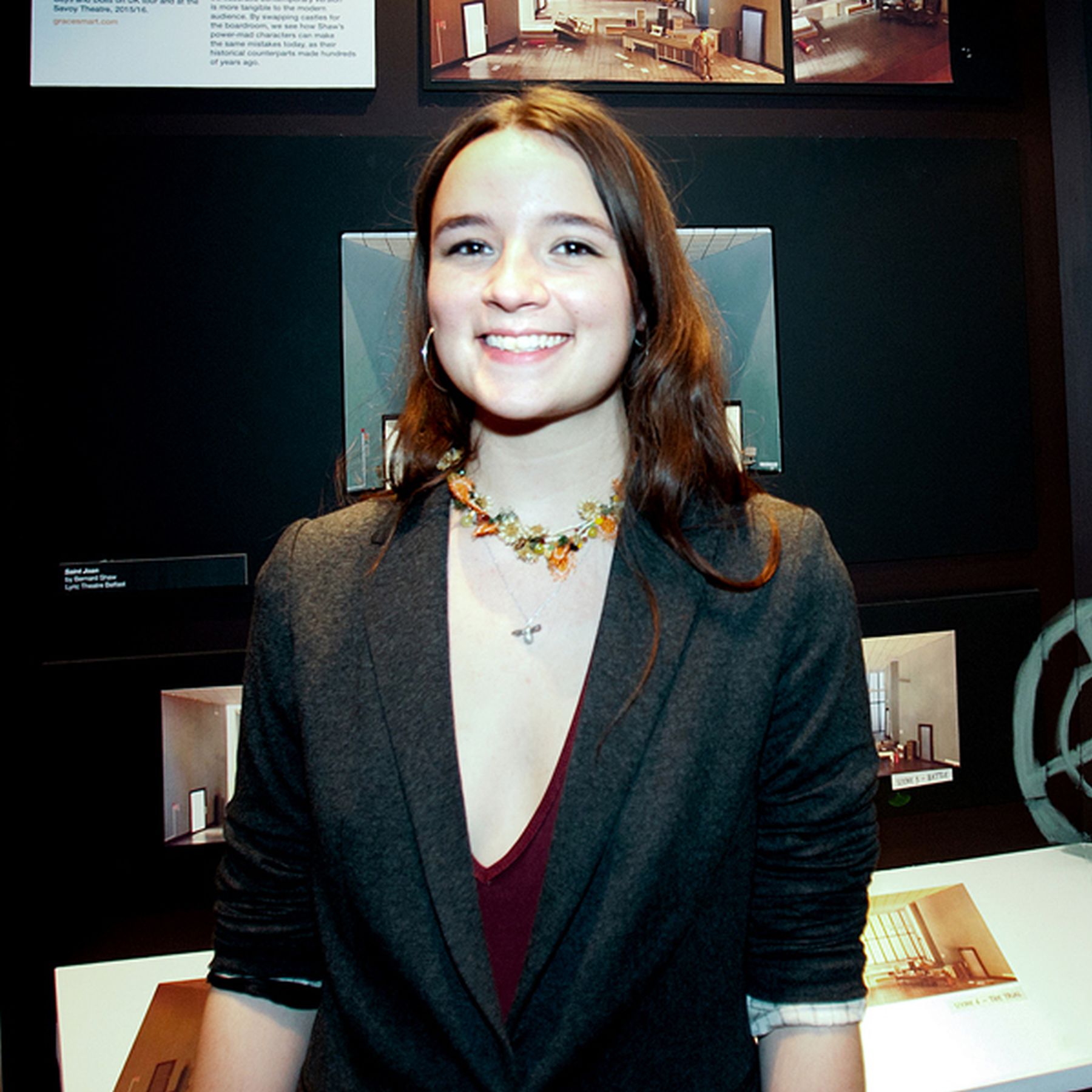 Grace Smart
Graduated from Theatre and Performance Design in 2014
Grace is a set and costume designer and was the overall winner of the Linbury Prize in 2015 (St Joan).
She has recently had her debut season at the RSC and has worked at the  Royal Opera House, Royal Court Theatre, Trafalgar Studios, Donmar Warehouse and regionally at Lyric Theatre, Belfast; Nottingham Playhouse, Curve Theatre, Leicester; HOME in Manchester, Chichester Festival Theatre and Hull Tuck.
Her credits include Cowbois, Henry VI and Richard III, The Cherry Orchard, Death of a Salesman, The Wonderful World of Dissocia, My Beautiful Laundrette, Memoirs of an Asian Football Casual, The End of History, Killer Joe, One Night in Miami, East is East, Good Vibrations and many more. She was also costume designer for Wonderland UK tour. Her TV work includes Twelfth Night (CBeebies).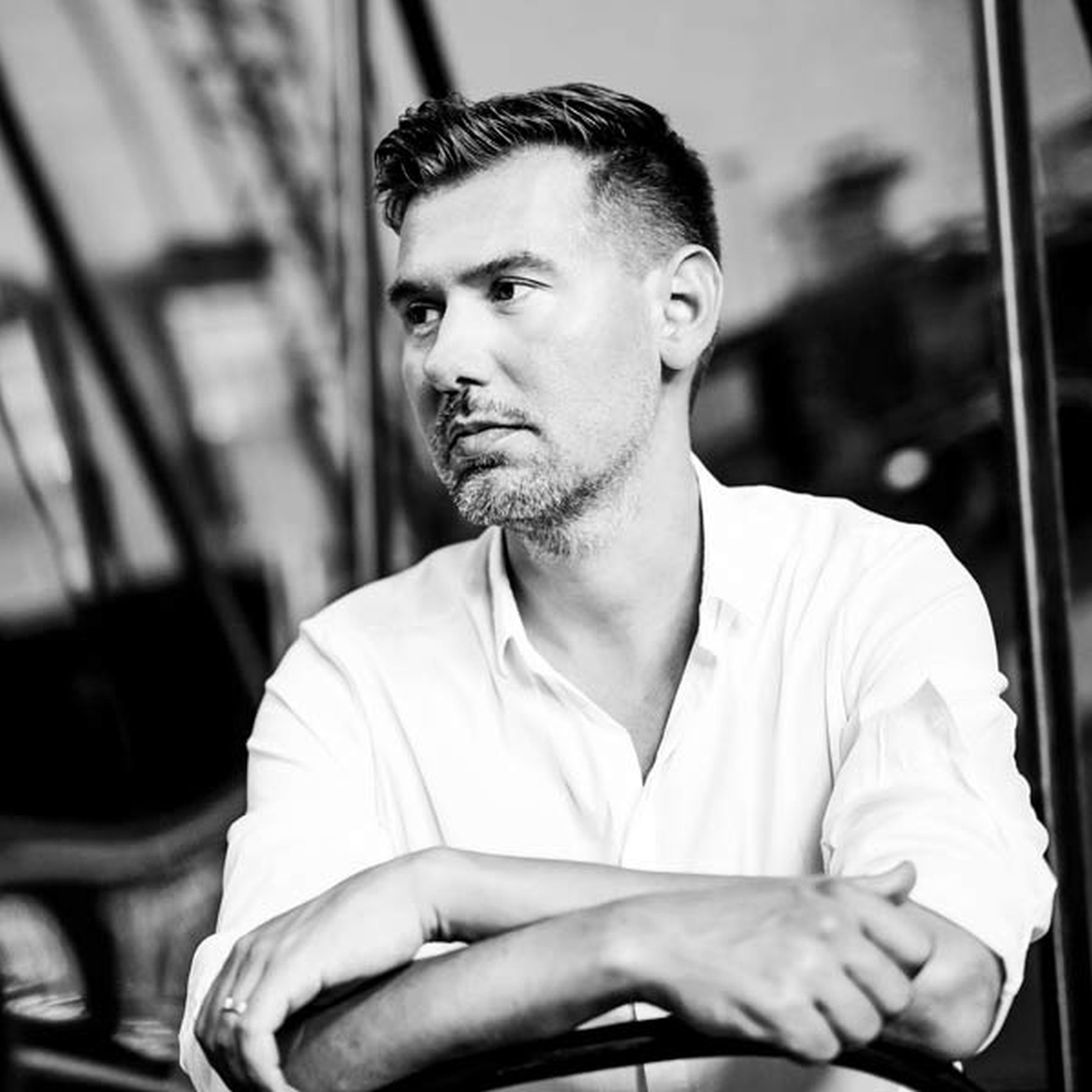 Bence Vagi
Graduated from Dance in 2003
An Hungarian-born, choreographer and director, Bence founded the pioneering contemporary circus company, Recirquel, in 2012. As its artistic director he developed the new performing arts genre, cirque danse, introducing modern dance techniques into the regular training of circus artists. His unique approach, redefining the magic of theatre for a contemporary world's new audiences, has brought international acclaim and success. The company, which has its home in Budapest's Müpa, has toured internationally around Europe, the Americas and also performed in New York's BAM. The company has recently been  touring in France (recirquel.com).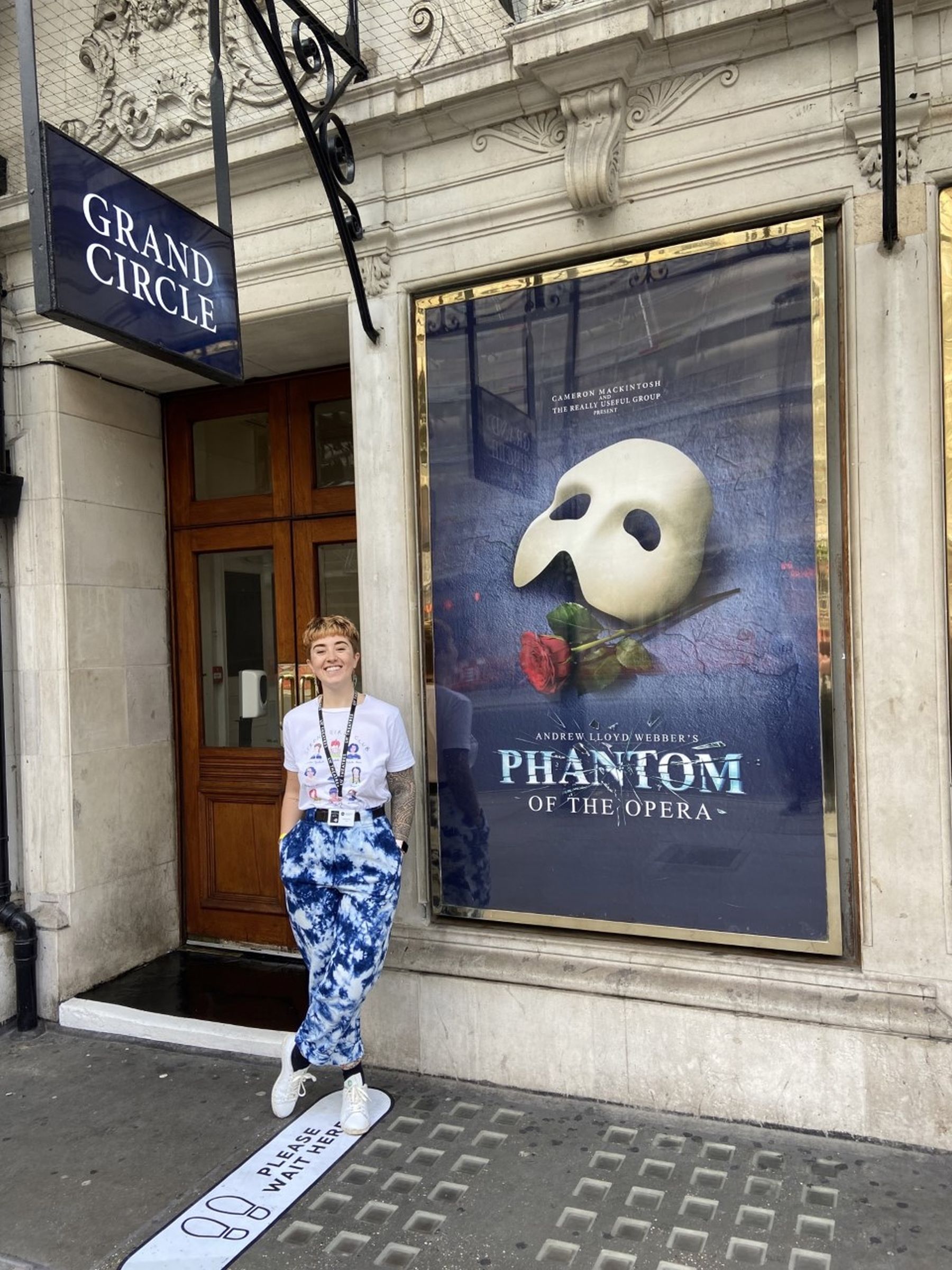 Aimee Woods
Graduated from Theatre and Performance Technology in 2016
Currently assistant stage manager (book cover) at Cameron Mackintosh for Phantom of the Opera. She worked on five productions over two seasons at the RSC as assistant stage manager (ASM) (book cover), she also went on tour with one of the world's biggest YouTubers DanTDM, including Broadway and the Sydney Opera House. Talking about their time at LIPA Aimee says: "the teaching at LIPA was done in such a way that going into the real world felt like a natural step. We were allowed to learn and make mistakes in a controlled environment whilst having experienced lecturers to hand to help when needed."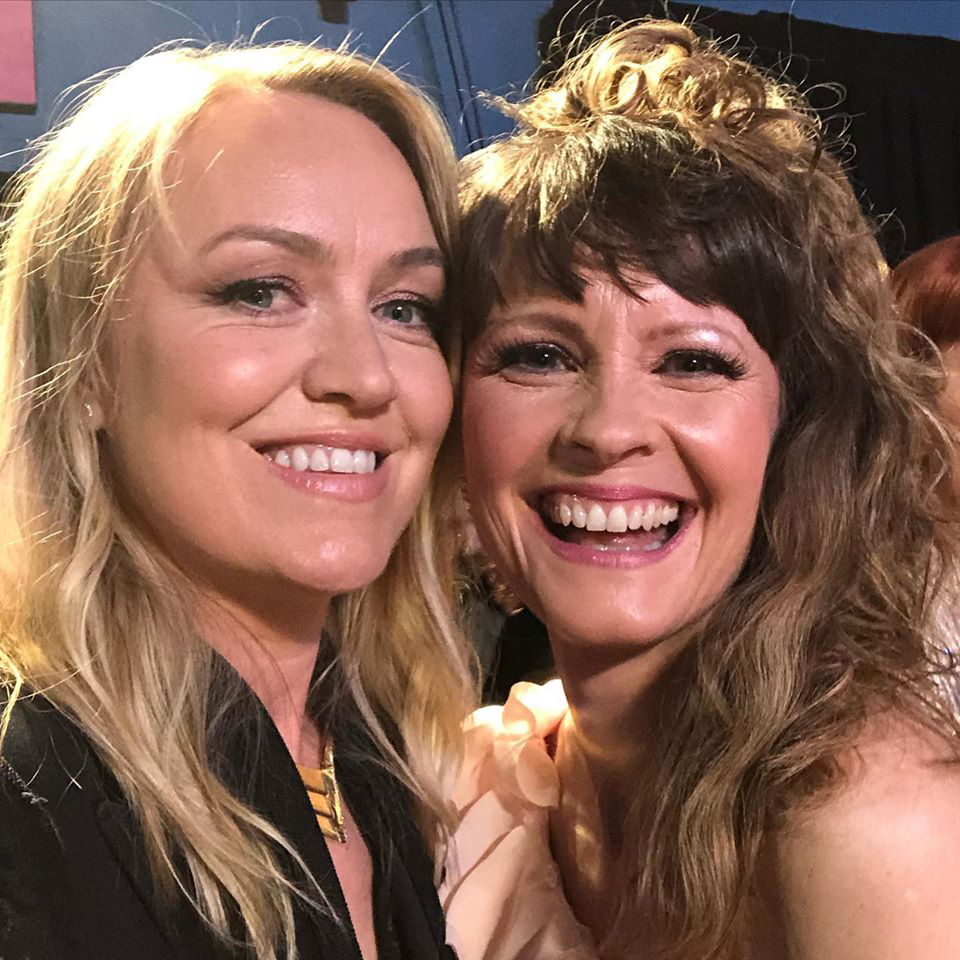 Lisa Stokke
Graduated from Acting in 1998
Lisa, who is originally from Norway, began working in the UK after graduating playing the original Sophie in Mamma Mia! when the production first opened in the West End. She continued to perform in musicals in the West End and also appeared in the documentary series Lisa Goes To Hollywood for NRK. She has played numerous lead roles on stage in Norway. She was chosen to voice Elsa in the Norwegian version of Disney's Frozen and Frozen 2 and performed the song Into the Unknown at the 2020 Academy Awards ceremony with other Elsas from around the world. 
Image: Lisa, right, pictured with fellow graduate Lynette Howell Taylor.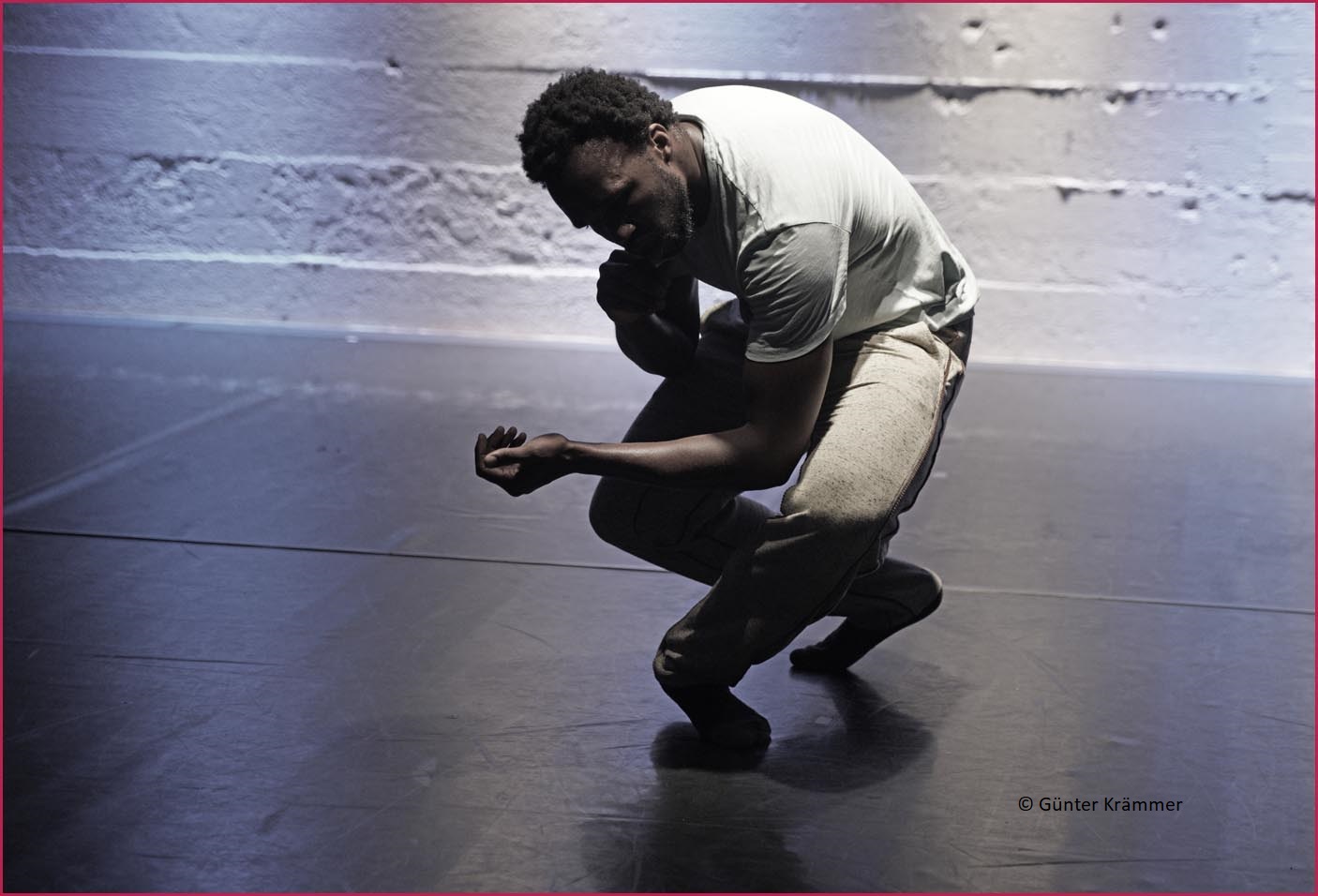 Michael Bronczkowski
Graduated from Dance in 2011
Michael, who's originally Germany, was a member of contemporary dance company Tanzcompagnie Giessen, part of the Stadttheater Gießen, a soloist with Kevin O'Day Ballet/National Theater, Mannheim, where he also choreographed a number of productions, including A Streetcar Named Desire and Hoopla, Such is Life! He also toured the solo production of Dreams Come True by Kirill Berezovski and teaches dance internationally.  
Michael says of his time at LIPA, "I can`t be more grateful to have had such versatile and skilled teachers that paved the way for me. It's not just the sheer love, skill and passion for the art form they passed on to me, it's their humanity that remains with me."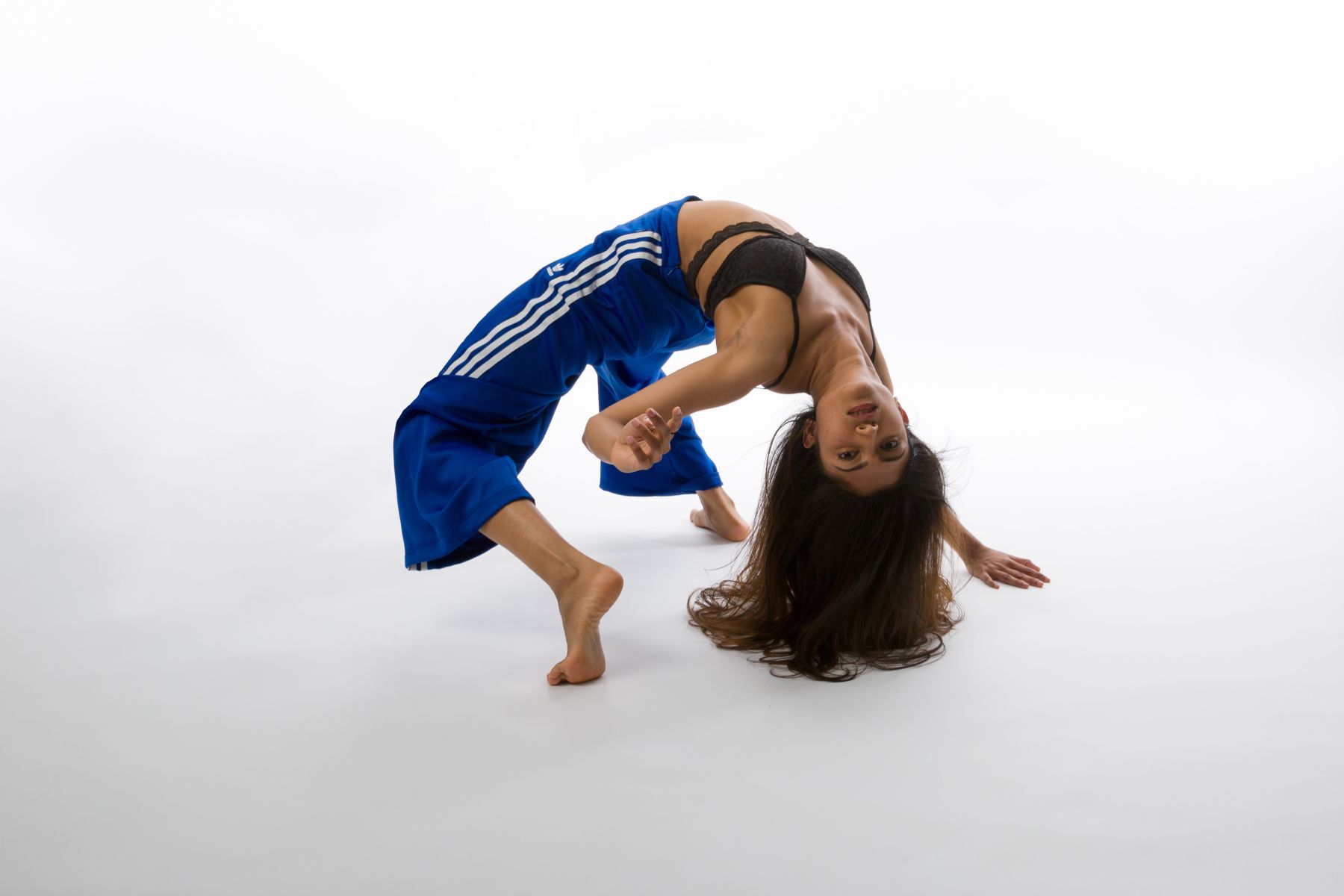 Sanea Singh
Graduated from Dance in 2017
After graduating, Sanea, who's from India, joined Wayne McGregor's first Peer Group which is a year-long programme at his studio offering tuition and mentoring to students and recent graduates. Sanea is a company dancer for Ballet Cymru. She has worked with Marcus Jarrell Willis, Jasmin Vardimon Company, Anthony Van Laast, Wayne Parsons, Alexander Whitley, Mischief Dance Company, Liam Riddick and Caldonia Dances. Film and TV credits include Everybody's Talking About Jamie, The Nevers, The Tower (stunt double), What's Love Got to Do with It and The Marvels. 
Sanea says: "My time at LIPA was the most pivotal part of my dance training. The versatility of the course and the incredible staff helped me find my voice as a dance artist as they particularly nurtured our individuality. The collaboration opportunities with other departments are endless, which truly prepared me for the professional world in every possible way."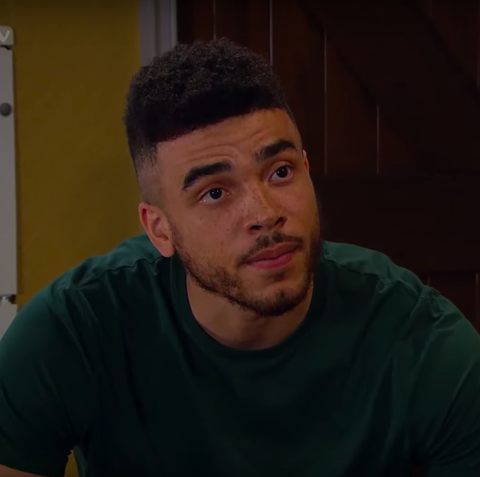 Jurell Carter
Graduated from Acting in 2016
Jurell is best known for playing the part of Nate Robinson in the long running ITV soap opera Emmerdale. He joined the cast in 2019 and in the same year was nominated for Best Newcomer at the National Television Awards. 
Jurell was one of the first three UK actors to receive a BAFTA Scholarship in 2015 and believes the advice he was given while at LIPA has helped him cope with being a cast regular on a high-profile TV series. "We were always told to live in the moment, and I try to take that with me every day.  
 "It's so helpful with TV work because at times everything comes at you so fast. Every day is different, you have to just adapt and trust yourself."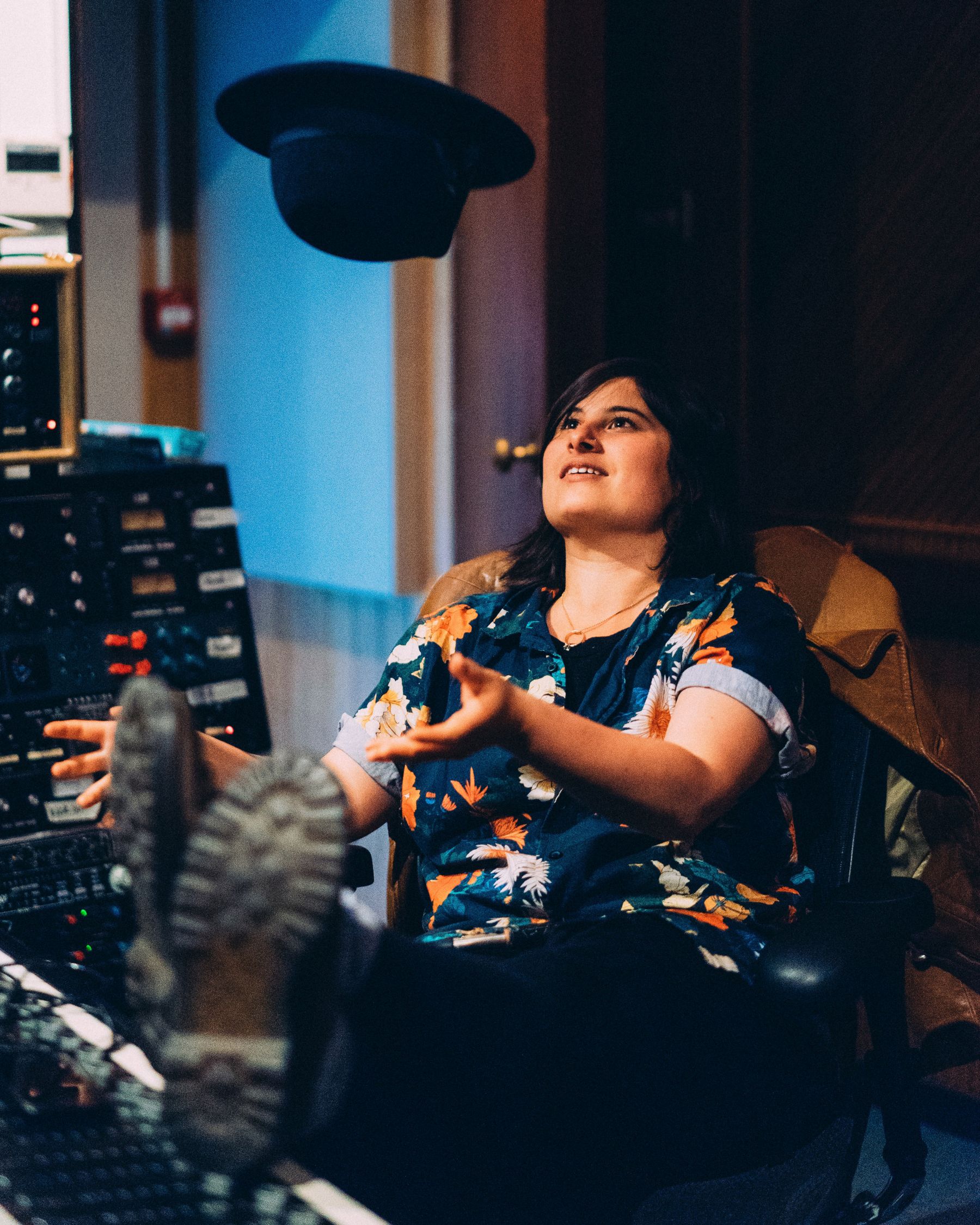 Steph Marziano
Graduated from Sound Technology in 2013
Originally from Philadelphia, USA, Steph is a writer, producer, mixer and engineer. After spells at SARM (working under Trevor Horn) Strongroom and RAK studios she is now freelance. Steph has worked on tracks by Hayley Williams, Sam Smith, Mumford & Sons, Kasabian, Boniface and Denai Moore. 
Steph describes the Sound Technology degree as, "a very rounded course, which has been really useful. If I'd just studied music technology a lot of that would now be out of date because software has changed, but because I learned about sound and have a broader technical knowledge, I can now apply that to any situation. It also prepares you well by instilling the work ethic you need to succeed."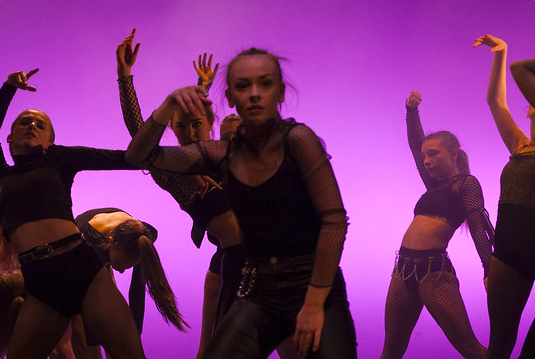 You can find out the latest alumni and institutional news by following @LIPA_Alumni on Twitter and by joining our LIPA Alumni Facebook group. You may find the career opportunity you have been looking for there and you can also share your own updates
We have separate Facebook groups for our two biggest international cohorts, LIPA Alumni Norway and LIPA Alumni USA, if you are from, or working in, those countries join us – we would love to know what you are working on. We also have a group on LinkedIn.
Please help us to spread the word about LIPA by mentioning your training on your CV or biography and in press work and interviews.
Discounted postgraduate study
For 2023 entry, we are offering a 10% discount on the fee for LIPA alumni (UK/EU and International) who have successfully completed a LIPA BA (Hons) degree.
Depending on your funding arrangements, an instalment agreement may be available.
LIPA Alumni Privacy Notice
We are committed to protecting and respecting your privacy. The link to our notice below explains why and when our alumni and marketing team collect personal information about you, how we use it, why we may disclose it to others and how we keep it secure. 
Graduate Outcomes is the biggest UK annual social survey and captures the perspectives and current status of recent graduates.
All graduates who completed a course will be asked to take part in the survey 15 months after they finish their studies. The survey aims to help current and future students gain an insight into career destinations and development.
We would be grateful if you could support us by responding to the survey. Your responses will enable current and future students to make informed choices and to help us to evaluate and promote our courses. The survey only takes 10 minutes to complete online and you can access it on any device.
You can find out more at:
https://www.graduateoutcomes.ac.uk/
Or watch a short video about the survey here:
https://www.youtube.com/watch?v=TotfFOlCtYo
Graduate Enterprise Funds
We have a number of funds to support UK-based business enterprise among recent graduates. These are mostly open to alumni in the first year after graduation, though our Graduate Business Development Fund is open to graduates of the last three years and our Sponsorship Fund is open to graduates of all years who have established a successful company that could spread our name widely in areas that may be beneficial to our business. To find out more, go to our LIPA Enterprise Facebook group. Download our LIPA Funding Handbook and check your eligibility and the application process. If you want to apply, all of the documents you will need are in the same place. (You will need to be a member of the group in order to access the files). If, after reading the handbook, you have any queries please contact enterprise@lipa.ac.uk
Organise a reunion or see a show here
If you want to organise a reunion, we are happy to help by passing your contact details on to your fellow LIPA graduates. Just contact alumni@lipa.ac.uk with details. If you've lost touch with an old LIPA friend and want to make contact, send us a message and we will do our best to pass it on.
Copies of Transcripts and Certificates
If you require a copy of your degree or MA transcript or certificate, you will need to order this from Liverpool John Moores University. You can do this online via the JMU web site 
If you need a copy of your LIPA Diploma or Foundation Certificate, please contact HE.Admin@lipa.ac.uk
​​​Welcome to the 2019 edition of our Snapshots newsletter. We hope you enjoy reading about what some of our graduates are now working on since their graduation in 2015.
Download the Snapshots Newsletter 2019