As a student-friendly city, Liverpool has plenty of safe and affordable options when it comes to choosing your home away from home. This is why LIPA has never had to build its own halls of residence. 
Starting higher education might be your first time away from home. It's an exciting but daunting time. To help you choose the right accommodation we've drawn some tips and guidance. We've also selected some of the most popular student accommodation near to our campus for you to consider.
CHOOSING ACCOMMODATION – FIVE CONSIDERATIONS
The range: From £75 a week for a basic room in shared house to £150+ a week for a bigger, en-suite room in a top end student hall complex.
This is the year to find your feet, often in a city that's new to you. So your own space is ideal. Not completely alone (that's not good), but in a student village experience. The nearest to us is Cathedral Campus… and there are others a little further away. This type of accommodation helps you to get to know other students. Many providers try to ensure you are on the same floor/corridor/house as other LIPA students.
Most providers require a small deposit or application fee (£99 - £350) when you book. You should expect the provider to register deposits with a Tenancy Deposit Scheme within 14 days and explain what the deposit is for. In most cases, the deposit is returned at the end of the contract - as long as the accommodation hasn't been damaged. Remember – your landlord/accommodation manager has a responsibility to make your accommodation fit for purpose, but you also have a responsibility to keep it that way.
Start close by. Yes, the closer you are to the city centre, the higher the rent, but then you are saving on transport costs and you are far more likely to be housed with our students. This is aside from the time travel will take.
Halls of residence These tend to provide the most sociable student experience. Often you will find that you are sharing a floor/corridor with up to seven other students, sometimes from the same discipline. There may be en-suite rooms or you may have to share bathrooms/showers with the other students on your floor/corridor. There will be a communal kitchen and, in some of the older properties, the kitchen may be shared by more than just the students living on your floor/corridor. Many properties have an outdoor area to enjoy, when the weather is good. Most will have somewhere to lock up your bike and access to the property is usually by key code or key fob. Halls of residences can provide you with the chance to interact more than smaller, converted, shared houses. This means that the noise levels can be a problem if you want a quiet space to study. However, there will often be quiet spaces too for those who need them. House sharing Although we wouldn't promote this for your first year, you can use the LIPA SEB & Freshers group on Facebook to help you find housemates. Current students are often the best source of information when it comes to choosing where to live.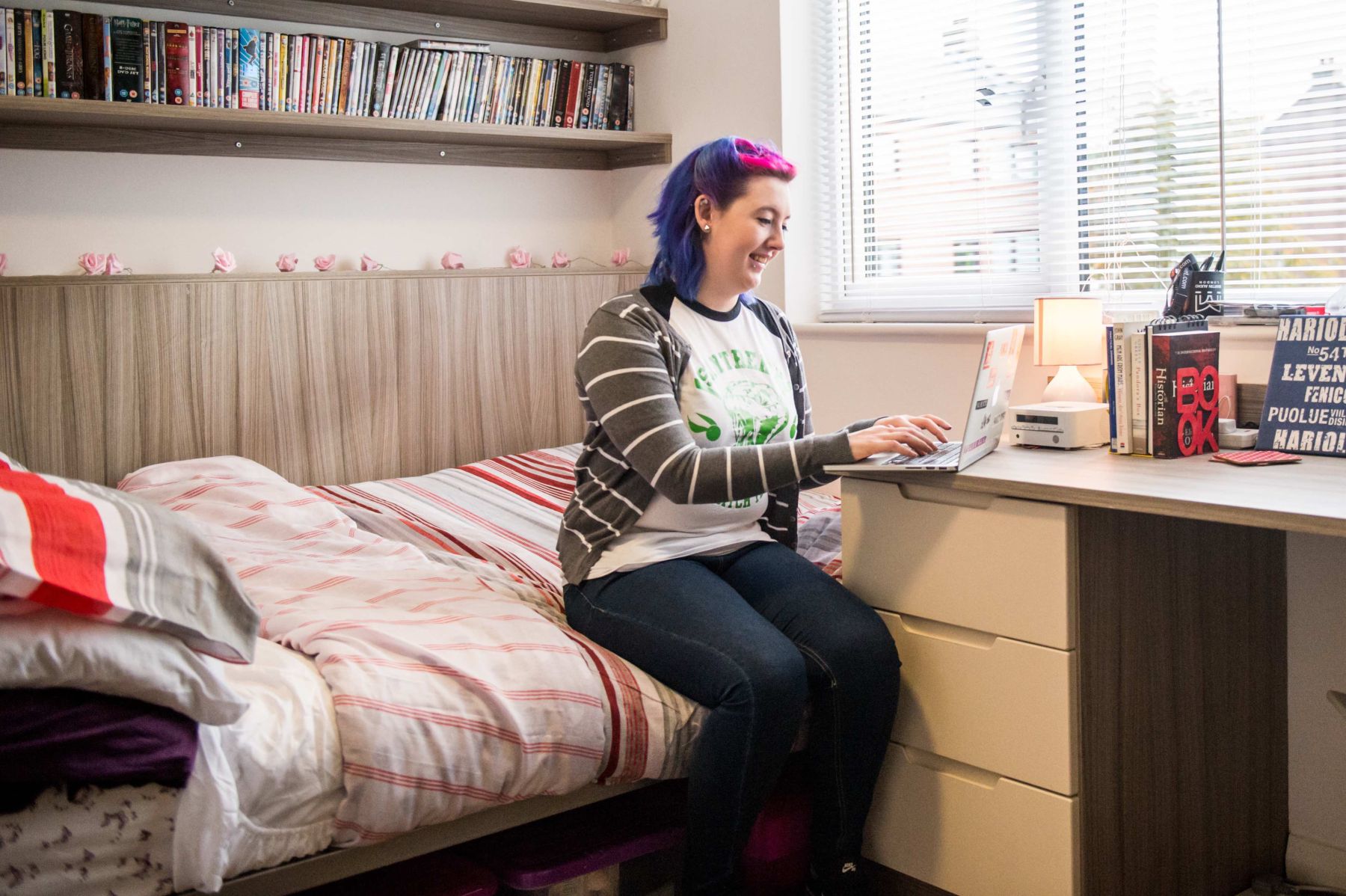 Popular accommodation close to LIPA
Please note that LIPA does not have control over, or responsibility for, the management of the accommodation provided by the companies listed below. They are all used by students from all of the other universities within Liverpool, and we have checked the standards of the ones we have provided within this website. The prices and details of what each provider offers are subject to change but were accurate in April 2022.