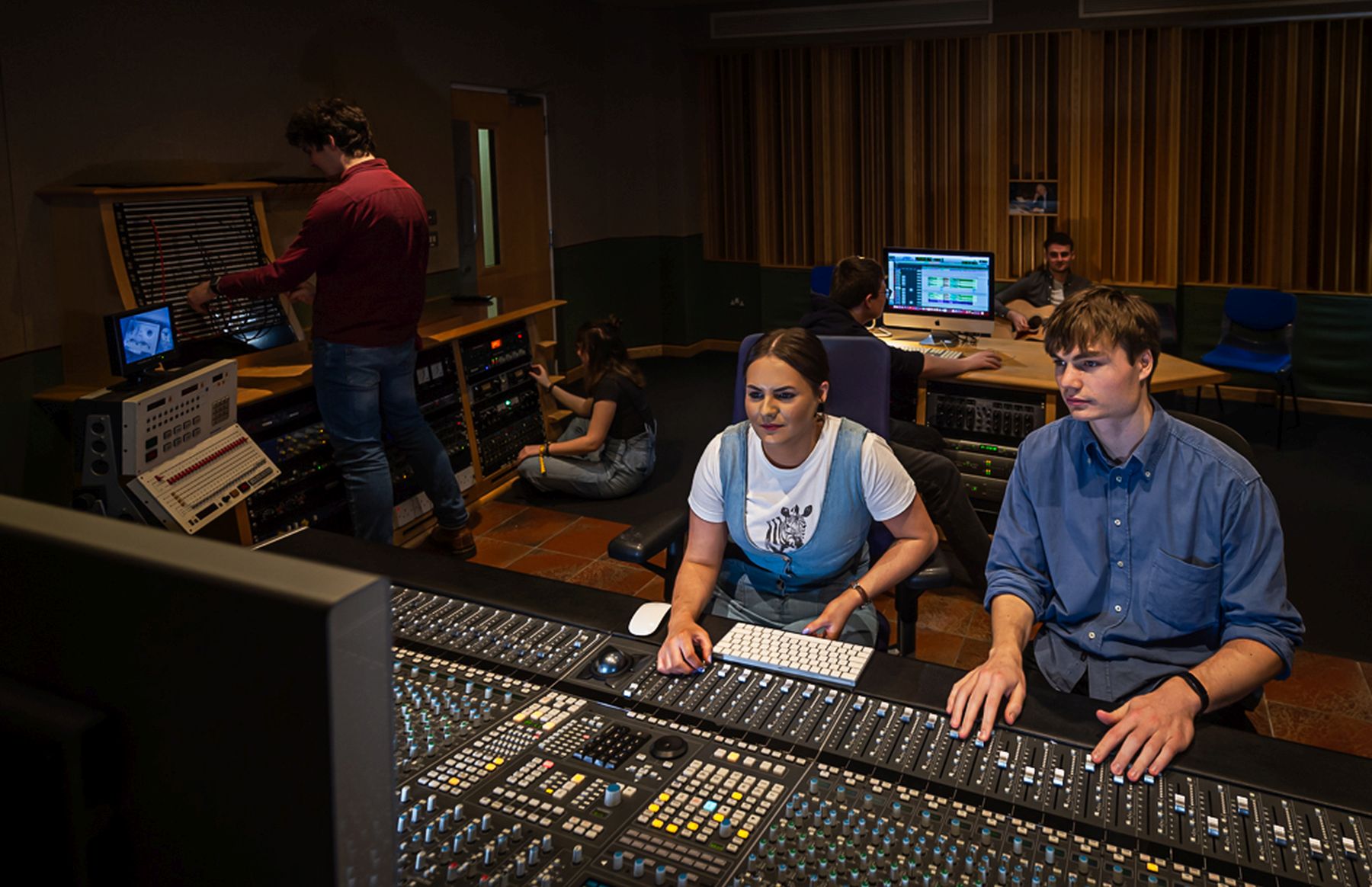 BA (Hons) Sound Technology
Our course takes a wide view of what working with sound means, to create the next generation of audio professionals able to work across the entire audio industry: recorded sound, live sound, film and TV, gaming and emergent technology.
In your first year you establish the solid foundations required to develop and progress throughout the course. From the second year onwards as your skills advance and you use more sophisticated technology you select areas of study that reflect your aspirations, strengths and interests.

3 Years

Full-time
Learn More