Tuition Fees for 2023 Entry for UK Degree Students
The British government sets tuition fee rates.
For 2023 entry LIPA expects to charge £9,250 a year for UK full-time undergraduates starting our degree courses in the new teaching year in the autumn of 2023, which may be subject to modest inflationary increases in subsequent years of study.
Tuition fees may be allowed to rise each year in line with inflation for both new and continuing students as the cost of delivering courses increases. Inflation will be calculated with reference to the RPIX, a measure of inflation in the UK.
Subject to eligibility, UK students can apply for a Tuition Fee Loan from the government to cover the full cost of tuition fees. UK students are also usually eligible to apply for additional funding to help with living costs.
The Tuition Fee Loan is not means-tested which means that your household income will not affect whether you get it or not. You don't have to start paying your loan back until the April after you leave LIPA and, even then, only if you are working and earning more than a particular earning threshold – currently set at £26,575 a year. Your monthly repayment will be a small percentage of your income so it should seem affordable.
Your Tuition Fee Loan covers all your tuition costs and will be paid directly to LIPA. This means you only have to budget for your living costs.
Financial Support for Cost of Living Expenses for UK Degree Students
Maintenance Loans are available to help with your cost of living, such as rent, food, books, travel and other expenses while you're studying.
Amounts for 2023 entry are not yet available but as a guide, for eligible students joining us in October 2022, the maximum maintenance loan is £9,706 for students living away from home. For eligible students joining us in October 2022 that live at home, the maximum loan is £8,171.
Students are able to apply for some grants if they're eligible for certain benefits, disabled or need help with childcare costs.
Students Living in England
The fastest and easiest way to apply is online at https://www.gov.uk/student-finance
You can apply as soon as their application service opens to make sure you have your money sorted for the start of your course. You can use your preferred choice of course when applying and can change the details online later, if you need to.
If you're applying for student finance that depends on your household income they will need some information from your parents or partner too.
To find more information about student finance please visit https://www.gov.uk/student-finance
Students Living in Scotland
A Tuition Fee Loan is available, together with a range of other loans and bursaries if you are studying outside Scotland. These are outlined in detail at www.saas.gov.uk
You can apply as soon as their application service opens to make sure you have your money sorted for the start of your course.
Students Living in Northern Ireland
You can apply online through www.studentfinanceni.co.uk or by paper application (PN1 form) through your Education Authority regional office.
You can apply as soon as their application service opens to make sure you have your money sorted for the start of your course.
You can apply either online through www.studentfinancewales.co.uk or using a paper application form. You can obtain further information from your Local Authority (LA) or by going to www.studentfinancewales.co.uk
You can apply as soon as their application service opens to make sure you have your money sorted for the start of your course.
Tuition fees for 2023 entry for EU and international degree students
The international tuition fee for 2023 entry will be £18,500. Your tuition fee is fixed for each year you study with us at £18,500. We request a 25% deposit of the tuition fee, which is payable by the end of May 2023, depending on the date of your offer. The remaining tuition fee is payable online two weeks before the start of the teaching year in autumn. Depending on your funding arrangements, an instalment agreement may be available. Terms and conditions are provided on the LIPA application form. For 2023 entry, students residing in the EU are classified as 'international students' for fee purposes.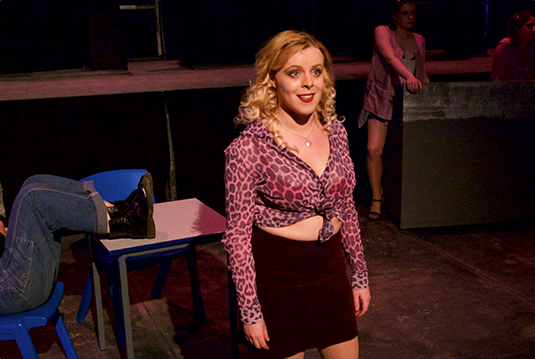 Postgraduate funding from
Student Finance England
A Postgraduate Master's Loan is funding to help with course and living costs while studying a postgraduate masters-level course. The yearly maximum loan amount available for September entry is usually published in May/June of the same year. As a guide, for 2022 entry, this amount was up to £11,836 per student.
To be eligible, you must be under the age of 60 at the commencement of the course and you'll need to meet certain residency criteria (Scotland, Northern Ireland and Wales resident students are not currently eligible).
Postgraduate loans are not available if you have an equivalent or higher level qualification already.
You can apply online for a loan to Student Finance England from late June 2023 online at www.gov.uk/funding-for-postgraduate-study.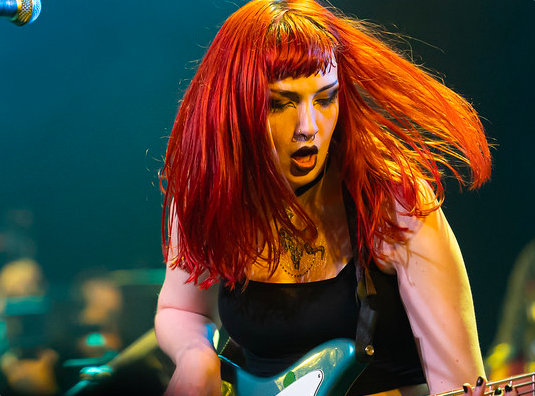 Bursaries and
Travel Grants
LIPA Bursary for 2023 Entry
Our LIPA Bursary provides a cash award in each year that eligible students study with us.
In 2023, we plan to offer a LIPA bursary of £560 to all of our students from England, Wales, Scotland and Northern Ireland who can demonstrate to us that they are in receipt of the full maintenance loan allowance. Anyone who can demonstrate this, should receive a bursary of £560 in February of each year of their studies, provided they are still in attendance.
LIPA's Care Leavers bursary
We also offer an annual £1,000 Care Leaver bursary to UK students who are under 25 and who can demonstrate that they have been in care prior to their 16th birthday for a period of six months or more. This bursary is offered in recognition that care leavers may need assistance towards their accommodation costs for vacation periods. Bursaries are awarded to qualifying full-time UK undergraduates for each year of their course of study with us subject to satisfactory academic progress.
Auditions and interview travel grants
We automatically offer audition/interview travel grants to UK applicants invited to audition/interview in person here, who we identify as being from areas where participation in Higher Education is traditionally low. We are able to identify eligible applicants based on postcode data. We do not charge an audition fee.