By Sarah DeLappe
Directed by Gitika Buttoo
Tuesday 12 December 19.30
Wednesday 13 December 14.30
Thursday 14 December 19.30
Friday 15 December 14.30
Saturday 16 December 19.30
"We are the Wolves!"
Pre-match bantz is the best! But it's not just banter. In among the jokes and the mickey-taking – is the big stuff. The stuff that really matters.
Every Saturday as a teenage girls' football team gets ready to extend their unbeaten run, we get a weekly window into their lives and how they deal with love, loss and identity as only adolescents can.
Featuring an all-female cast, Sarah DeLappe's debut play was nominated for The Pulitzer Prize for Drama in 2017 and is a touching coming of age drama.
Directed by Gitika Buttoo who recently completed her tenure as staff director at The National Theatre and is artistic associate of Birmingham Opera Company.
Performed by third-year Acting students as part of their Youth in Revolt season.
This amateur production of "The Wolves" is presented by arrangement with Concord Theatricals Ltd on behalf of Samuel French Ltd. www.concordtheatricals.co.uk 
Contains adult content and themes. Recommended for 14+.
Good theatre should connect with its audience, it should affect you emotionally – in some cases it may provoke or even shock you. Although the worlds of our productions are imagined, they do sometimes reflect real world issues and themes and may be upsetting to some people.
The Wolves content advice. Click text to reveal (includes spoilers)
The Wolves contains discussions about death, sex, sexism, sexual violence, rape, violence/murder/genocide, racism, body image and appearance, implied sexual assault, disordered eating and bereavement. Our productions are often devised in the rehearsal period with exact content only finalised close to the opening night, including special effects such as haze, sound effects and strobe lighting. You are welcome to email boxoffice@lipa.ac.uk a few days before the show for further information about the show content.
Advance bookings can be made via TicketSource as follows:
Online via www.ticketsource.co.uk/lipa
By phoning 0333 666 3366/4466, Mon - Fri 9:00 - 19:00, Sat 9:00 - 17:00
A booking fee of £2.00 is payable on all telephone bookings. Standard ticket delivery is by email.
An additional fee applies for tickets delivered by SMS or post.
The LIPA Box Office opens an hour before each public performance and only accepts payment by
card or contactless.
To avoid disappointment, you are advised to purchase tickets in advance.
We offer concessionary rate tickets to senior citizens, under 16s (for appropriate shows) and those in receipt of Jobseekers Allowance, Incapacity Benefit or Disability Living Allowance.
Proof of eligibility must be provided.
One discount per person.
All students can purchase a ticket for any of our shows for £3.00 (except LIPA Christmas Concert).
Proof of eligibility must be provided.
One discount per person.
Buy ten and get the eleventh free.
For group bookings please provide your name and telephone number by calling 0151 330 3150 and someone will call you back.
We aim to be accessible to all; however, to ensure a high standard of service, please let us know any special requirements, by email to boxoffice@lipa.ac.uk or by calling 0151 330 3150.
We are not usually able to offer refunds if you are unable to attend the performance. 
Latecomers may not be admitted until there is a convenient break in the performance.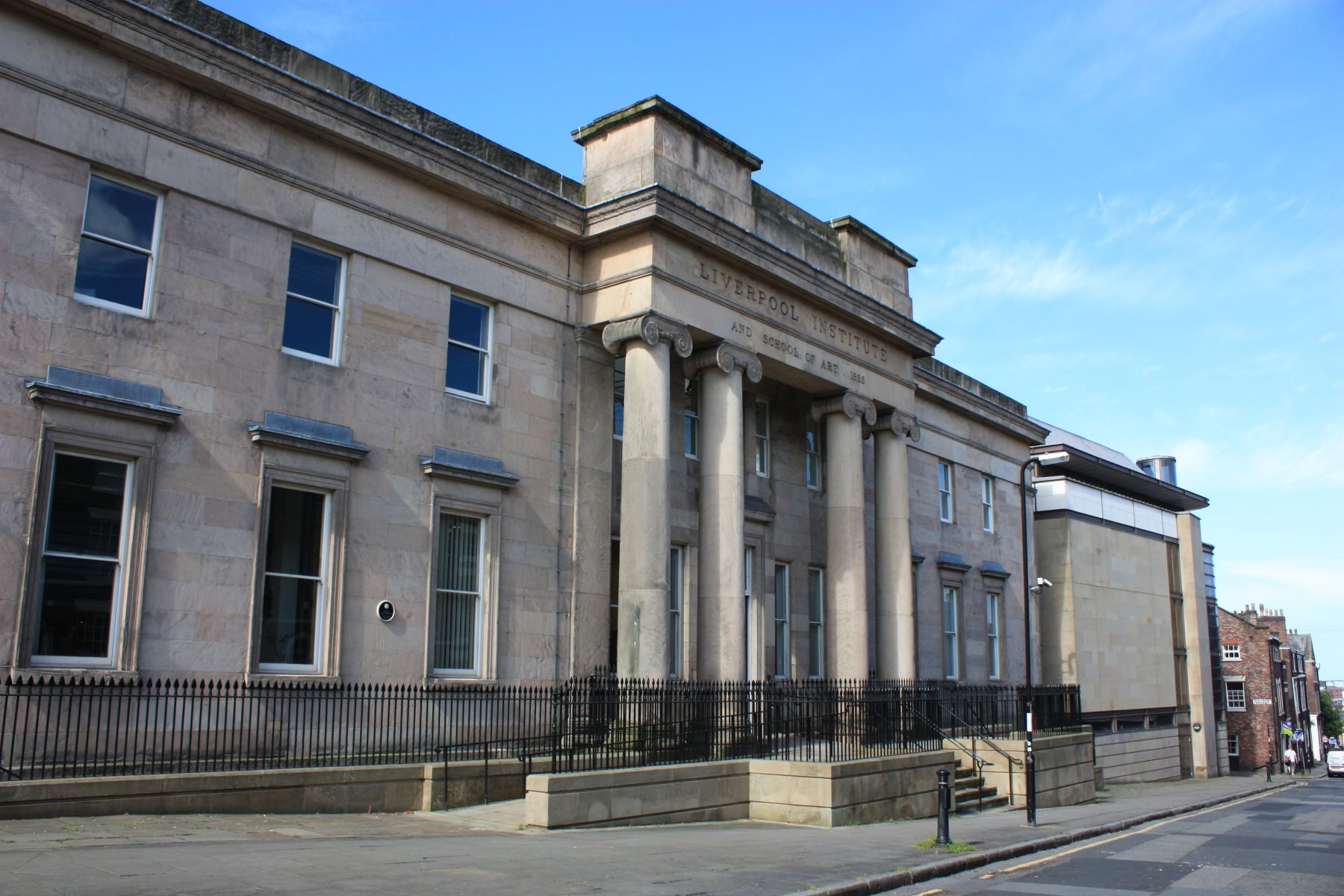 The Paul McCartney Auditorium and the George Harrison Workshop Studio are accessed via our Mount Street entrances.
We are a 15-minute walk from Liverpool Lime Street and Liverpool Central train stations.
Timetable information is available at www.nationalrail.co.uk or by ringing 03457 484 950.
For bus timetable information from various parts of the city and for a journey planner, please visit www.merseytravel.gov.uk or ring Traveline on 0871 200 2233.
At the end of the motorway, follow the signs for the city centre and then for the cathedrals.
At the Metropolitan Cathedral, turn left, head along Hope Street towards the Anglican Cathedral, and then turn right on to Upper Duke Street.
LIPA is on your right-hand side.
Pay and display parking is available on many nearby streets including parts of Mount Street, Pilgrim Street, Hope Street and Rodney Street (please check signage, as some bays are reserved for resident permit holders).
This on-street parking is currently free after 6pm, or at all times for Blue Badge holders.
Additional parking for Blue Badge holders is available in our lower car park, which is accessed via Pilgrim Street. These spaces are available on a first come, first served basis.
For sat navs, LIPA's postcode is L1 9HF.
Additional information on local car parks is issued with booking confirmations.