THUR 23 FEB 7.30PM
FRI 24 FEB 7.30PM
SAT 25 FEB 2.30PM & 7.30PM
The dawn of the 23rd century and humanity has been enslaved by the machines it created and exists in a virtual world, heavily sedated and shielded from reality.
Exploring spiritual and philosophical themes, Rebooted is a devised dance show inspired by the cyberpunk sci-fi classic, Matrix.
Featuring a range of dance styles and using lighting and AV to create a series of cinematic settings, the audience is immersed in humanity's battle for self-determination.
Performed by third-year Dance students.
Contains some adult content.
Not suitable for young audiences.
Advance bookings can be made via TicketSource as follows:
Online via www.ticketsource.co.uk/lipa
By phoning 0333 666 3366/4466, Mon - Fri 9:00 - 19:00, Sat 9:00 - 17:00
A booking fee of £2.00 is payable on all telephone bookings. Standard ticket delivery is by email.
An additional fee applies for tickets delivered by SMS or post.
The LIPA Box Office opens an hour before each public performance and only accepts payment by
card or contactless.
To avoid disappointment, you are advised to purchase tickets in advance.
We offer concessionary rate tickets to senior citizens, under 16s (for appropriate shows) and those in receipt of Jobseekers Allowance, Incapacity Benefit or Disability Living Allowance.
Proof of eligibility must be provided.
One discount per person.
All students can purchase a ticket for any of our shows for £2.00.
Proof of eligibility must be provided.
One discount per person.
Buy ten and get the eleventh free.
For group bookings please provide your name and telephone number by calling 0151 330 3150 and someone will call you back.
We aim to be accessible to all, however if you have any questions or concerns about access please email boxoffice@lipa.ac.uk so we might accommodate you better.
Our procedures are subject to review, in line with current government health guidance.
We want your visit to be safe, comfortable and enjoyable, so we have the following in place:
What we are doing:
Enhanced cleaning
All rooms have ventilation; natural, mechanical or both. In rooms containing air handling, the system has been configured to supply 100% fresh air directly from outside (no recycled air).
Encouraging E-tickets
Cashless campus
What we'd like you to do:
We recommend you wear a face covering where close contact with others is unavoidable.
If you start to display any symptoms associated with Covid-19, please follow the latest Government advice. If you tell us in advance of the start of the performance that you have got Covid symptoms or have tested positive by emailing boxoffice@lipa.ac.uk, we will offer to refund the cost of your ticket.
Please apply high hygiene standards throughout your visit.
Please follow any instructions from our team as they are there to help and make us all safe.
Please look out for pre-visit emails as these may contain the most up to date information for your visit. 
If government guidance changes or we need to respond to a regional, local or institutional rise in case numbers we may have to reintroduce some safety measures, such as:
Proof of a negative test result
Proof of COVID vaccination status
Face coverings to be worn while in our buildings (unless exempt)
If any of these changes are necessary, we will advise you before the event, via the email address you provided during the booking process. If new government restrictions are imposed (or local conditions change) we may need to move bookings onto a socially distanced seating plan or cancel this event at short notice. If this happens, we will not be able to refund any expenses you have incurred relating to attending the event (such as travel or accommodation costs), so please consider this when making your travel arrangements.
We are not usually able to offer refunds if you are unable to attend the performance. However, If you test positive or have any COVID symptoms, please do not attend the performance and please do not enter our buildings. If you tell us in advance of the start of the performance that you have tested positive for COVID or have symptoms by emailing boxoffice@lipa.ac.uk, we will offer to refund the cost of your ticket. 
Latecomers may not be admitted until there is a convenient break in the performance.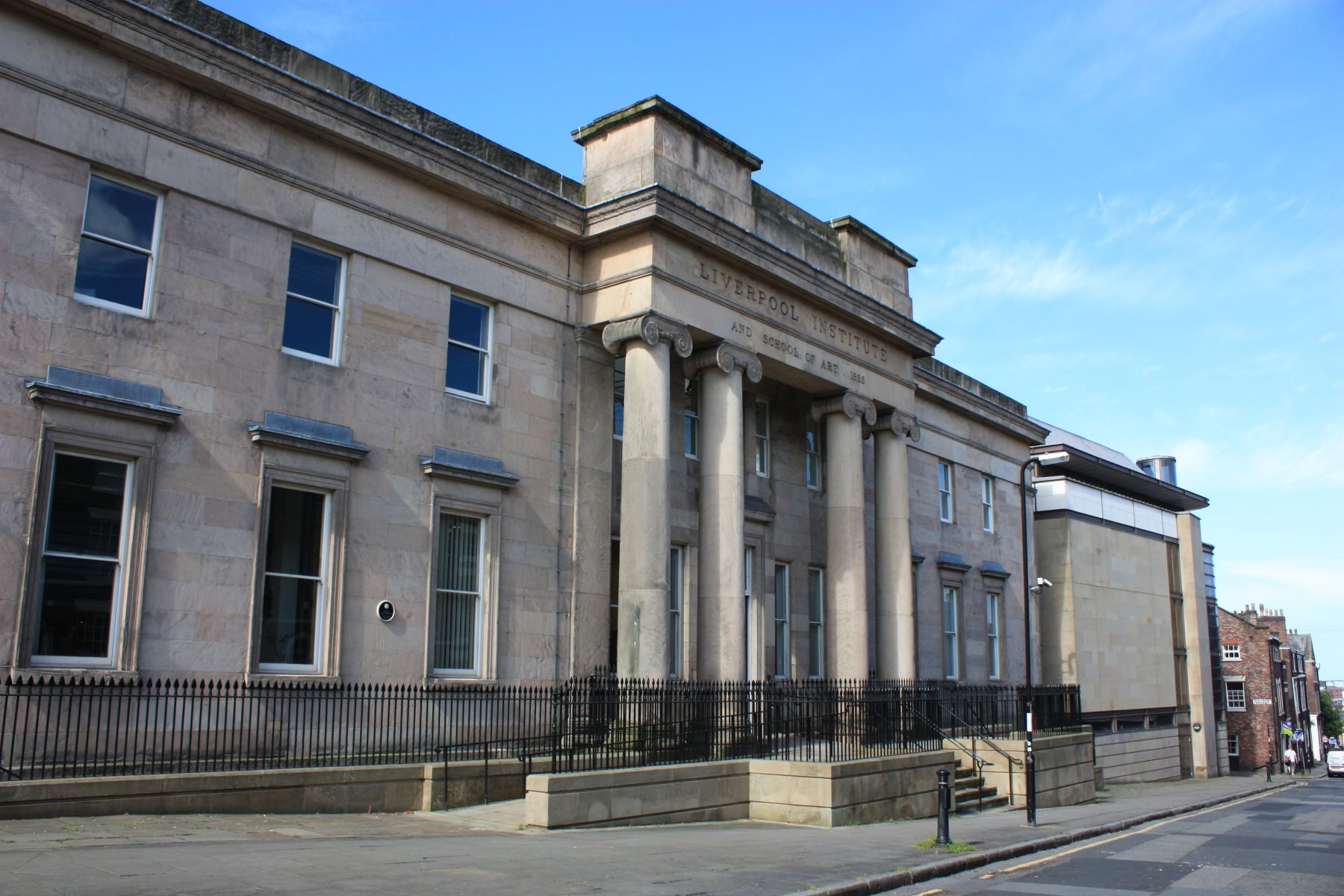 The Paul McCartney Auditorium and the George Harrison Workshop Studio are accessed via our Mount Street entrances.
We are a 15-minute walk from Liverpool Lime Street and Liverpool Central train stations.
Timetable information is available at www.nationalrail.co.uk or by ringing 03457 484 950.
For bus timetable information from various parts of the city and for a journey planner, please visit www.merseytravel.gov.uk or ring Traveline on 0871 200 2233.
At the end of the motorway, follow the signs for the city centre and then for the cathedrals.
At the Metropolitan Cathedral, turn left, head along Hope Street towards the Anglican Cathedral, and then turn right on to Upper Duke Street.
LIPA is on your right-hand side.
Pay and display parking is available on many nearby streets including parts of Mount Street, Pilgrim Street, Hope Street and Rodney Street (please check signage, as some bays are reserved for resident permit holders).
This on-street parking is currently free after 6pm, or at all times for Blue Badge holders.
Additional parking for Blue Badge holders is available in our lower car park, which is accessed via Pilgrim Street. These spaces are available on a first come, first served basis.
For sat navs, LIPA's postcode is L1 9HF.
Additional information on local car parks is issued with booking confirmations.